Davros
Blutwurst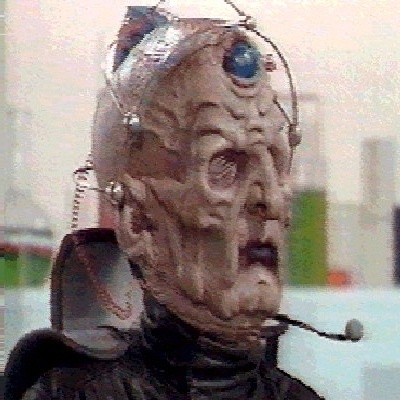 Since: 22.8.02
From: Between thought and Reality, TZ

Since last post: 3965 days
Last activity: 3960 days

#21 Posted on
Allrighty here goes:
Brock wins, HHH wins (this match may suck very badly BTW), Jericho wins(he needs to), Storm and Christian retain(I don't wanna see Book stuck in tag ranks. He needs to be the F'N World Champ), Rey Rey wins, Test kicks Taker's face off(yes!!), Edge will be triumphant(Eddy and Chave need to tag up), and Benoit will retain.

The bottom line is, this card is damn near perfectly booked. To fuck this card up in any way would be really bad. I've also read somewhere that Kane could come back and attack Angle. All well and good. But if they shmoz the ending to what could be a hell of a match, kiss Rey's push bye-bye. He'll end up being enhancement talent to start another program for two heavyweights. ARGHH!!




---

Now, the Daleks shall become-- the lords of TIME!
redsoxnation
Scrapple



Since: 24.7.02

Since last post: 1786 days
Last activity: 1786 days

#22 Posted on
Am I the only one who gets the deja-vu feeling that Kane comes in to save Taker tonite, and then on RAW Kane and Taker get to destroy Storm and Christian for the tag titles? I mean, it has been a few months since Taker tried to bury the tag division.


---

Thank you Mr. Wanz for the check, now you get an AWA World Title Reign. But be careful, my boy Greg is a heat machine.
OlFuzzyBastard
Knackwurst



Since: 28.4.02
From: Pittsburgh, PA

Since last post: 372 days
Last activity: 348 days

#23 Posted on
Allright, last minute predictions here:

WWE UNDISPUTED CHAMPIONSHIP MATCH:
The Fucking Rock VS Brock Lesnar
FUZZY SEZ: Brock, for all the obvious reasons you've heard a million times before.

UNSANCTIONED STREET FIGHT:
HHH VS Shawn Michaels
FUZZY SEZ: HHH jobs a lot more than you think. More than Rocky, anyway. (And, yes, I have the figures to back this up.) And I think he will for his old friend, especially if this truly is HBK's last ever match. Michaels.

WWE INTERCONTINENTAL CHAMPIONSHIP MATCH;
Chris Benoit VS Rob Van Dam
FUZZY SEZ: Second-best match of the night. There's gotta be a retention, if only to keep the belts balanced between RAW and Smackdown. Benoit.

WWE TAG TEAM CHAMPIONSHIP MATCH:
The Un-Americans VS Booker T and Goldust
FUZZY SEZ: The Un-American's are THE current **evil** heels, and need a win somewhere on this card, and they sure as hell ain't getting it later. Storm and Christian.

PISS-BREAK MATCH:
The Undertaker VS Test
FUZZY SEZ: Who cares? Next. (If you must - there's no way 'Taker's jobbing to Test. And, yes, even though he's been busting his ass thusfar in 2002, UT's had those good matches against guys like RVD and Ric Flair. He ain't getting a good one out of Test.)

Chris Jericho VS Ric Flair
FUZZY SEZ: There's really no sense in Flair going over, and I don't subscribe to the Jericho Conspiracy Theory, so... Y2J.

Kurt Angle VS Rey Mysterio Jr.
FUZZY SEZ: Match of the night right here. I don't really want Angle to job, but I have so many heels going over, Rey's almost gotta take it. Mysterio.

Edge VS Eddy Guerrero
FUZZY SEZ: They're attempting a main-event push with Edge. Eddy's a perrenial midcarder. You do the match. Edge.




---

"The only difference between lilies and turds are those humankind have agreed upon, and I don't always agree."
---George Carlin

"Those who dance are considered insane by those who can't hear the music."
---Anon.
Guru Zim
SQL Dejection
Administrator



Since: 9.12.01
From: Bay City, OR

Since last post: 13 days
Last activity: 13 days


ICQ:
#24 Posted on
1) Rock / Brock - Rock
2) HHH/HBK - Screwjob ending, reunification - HBK "wins"
3) Tag - Book/Dust
4) Taker/Test - Test
5) Jericho/Flair - Flair
6) Angle/Rey - Angle
7) Edge/Eddy - Eddy
8) RVD/Benoit - Benoit


---

Your a retarted looser.

Socks
Landjager



Since: 25.6.02
From: Ottawa

Since last post: 846 days
Last activity: 722 days

#25 Posted on | Instant Rating: 6.21
Argh...can't watch, going to be stuck at work.

Predictions...I got'em

Brock/Rock--Rock retains only to lose on RAW.
HBK/HHH--HBK will go over
Edge/Eddy--Edge
RVD/Benoit--Crippler wins
Angle/Ray--the masked man will have his arm raised tonight.
Y2J/Flair--Jericho has to win one someday.
UT/TEST-- Test will go over in this one
UA/Booker,Golddust--Unamericans




---

I'm a lumberjack and I'm ok, I work all night and I sleep all day!


evilwaldo
Lap cheong



Since: 7.2.02
From: New York, NY

Since last post: 4715 days
Last activity: 4495 days

#26 Posted on | Instant Rating: 0.00
Brock, HBK, Edge, RVD, Booker/Golddust, Taker, Rey Rey, Jericho


---

These commercials are superfine because they pay for the production costs of putting CHRIS MOTHERFUCKING BENOIT on my GODDAMN TV SCREEN! I will GO GREYHOUND! I am thinking OUTSIDE THE BUN! – Dean Rasmussen 8/1/2002 Smackdown Workrate Report
Skylaer
Linguica



Since: 1.7.02

Since last post: 5523 days
Last activity: 5522 days

#27 Posted on
Brock, HHH, Edge, Benoit, Unamericans, Taker, Angle, Ric Flair
Stephanie
Landjager



Since: 2.1.02
From: Madison, WI

Since last post: 1828 days
Last activity: 76 days

#28 Posted on | Instant Rating: 5.22
Originally posted by Evil Antler God

---

HHH vs HBK - HHH sharpshooter, Bret wanders down, "ring fucking bell", bye Shawn

---


It will never happen - but it would be extremely cool if it did happen.

Steph


---

I'm going twenty-four hours a day...I can't seem to stop
- "Turn Up The Radio", Autograph
sergeial
Boerewors



Since: 27.2.02
From: Minneapolis

Since last post: 4344 days
Last activity: 4261 days

#29 Posted on
Well, here's the prediction analysis for the month.

No-one got a freaky 7 or 8 matches right, the best slate of predictions was 6 right, which was achieved by three different weiners: JHCA13, Spiralingshape, and Skylaer. Good job, guys!

The least picked winner was Flair with only four picks. I think it's safe to say that Flair's victory was a bit of a surprise.

The most picked winner was Brock, with 21 picks out of 26 posts. (Two of the five weiners that picked Rock were also two of the four that picked Flair. I think they were just being contrary.)

I opened up this site this morning expecting to be able to say that my prediction that the heightened expectations for this PPV might leave a lot of us feeling let down, despite a great PPV, just one that was not as great as we were expecting. I was surprised that most of the weiners have been giving Summerslam nothing but love. Although it was great overall, and HBK-HHH impressed the hell out of me, I felt let down by the main event. I was enjoying the beginning and middle, despite the bizzaro-world crowd, then it just ended. I was expecting another 10 minutes, and a shooting star before Rocky would stay down. It didn't seem that much harder for Brock to beat Rock than it had been to beat Bubbah or Rikishi, and it should have, especially with the way they built this match up so much. The ending seemed so abrupt to me that I wondered if Rock skipped ahead a little because he was pissed at the crowd.

Based on the posts I've read so far, nobody else seemed to feel this way, so maybe I'm nitpicking. HHH/HBK kicked all kinds of ass, anyway, and I liked the PPV overall.

sergei



---

"I tear my quadracep all the time! I tore it this morning, I'm fine!"-- Kurt Angle
Pages: Prev 1 2