sergeial
Boerewors



Since: 27.2.02
From: Minneapolis

Since last post: 4584 days
Last activity: 4500 days

#1 Posted on
I don't see a PPV predictions thread anywhere, so I guess I'll start one.

My prediction is pretty simple, I predict that only one face will go over in the whole card. I'm not sure which one, but no more than one (maybe two).

Probably Undertaker, but maybe RVD or Mysterio.

We'll soon see if I'm right. Does any one else want to try to predict the match outcomes for this PPV?

sergei

(edited by sergeial on 23.8.02 1614)

---

"I tear my quadracep all the time! I tore it this morning, I'm fine!"-- Kurt Angle
Promote this thread!
Torchslasher
Knackwurst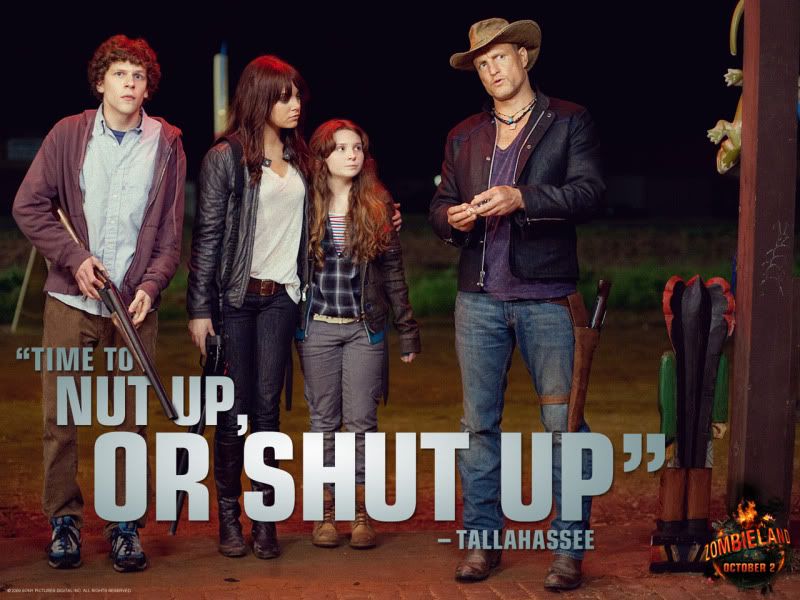 Since: 17.1.02
From: New F'n Jersey

Since last post: 115 days
Last activity: 56 days

#2 Posted on | Instant Rating: 6.44
I've been waiting for this thread from you. Here I go:

Rock vs. Brock- Brock, easy pick there.

HHH vs. HBK- HHH, again not a tough choice.

RVD vs. Benoit- RVD, as a face goes over and a certain heel GM gets his title back.

Taker vs. Test- Taker, easy safe pick.

UnAmericans vs. Booker/Goldust- Book and Goldust, because the WWE will keep Booker stuck in a tag team situation rather than where he belongs, main eventing Raw.

Edge vs. Eddie Guerrero- Eddie wins, offsetting (sp?) Benoit's loss.

Mysterio vs. Angle- Angle, please be Angle!!

Flair vs. Jericho- Jericho wins hopefully.

Again, my winners are:

Brock, HHH, RVD, Taker, Book/GD, Eddie, Angle and Jericho.


---

"Oh would you stop being all stealthy and just get in the truck"- Tom Servo
chazerizer
Italian



Since: 11.7.02
From: Pittsburgh, PA

Since last post: 5937 days
Last activity: 2393 days

#3 Posted on
Here's my thoughts, though they may be out on a limb

Rock vs. Brock - Brock, easy pick

HHH v. HBK - HBK wins, throwing HHH into a whole new realm of misery and desire to beat the shit out of people.

RVD v. Benoit - Benoit retains title after failed interference by the RAW GM. RVD jumps ship.

Taker v. Test - Test wins. I hope. Give the UnAmericans some more push.

UnAmers v. Book/Dust - Book/Dust win, but will lose the title soon after, causing the break up of Book and Dust and a good feud. (I don't expect this to happen, but it would be nice.)

Edge v. Eddie - Eddie gets DQ'd on interference. Might blame Benoit, lead to a run at his IC title.

Mysterio v. Angle - Who cares, its gonna rule, but the outcome is less than important. I'll say Mysterio.

Flair v. Jericho - Jericho wins, Flair announces retirement.

Brock, HBK, Benoit, Test, Book/GD, Edge, Mysterio, and Jericho

wow, that's some difference.


---

It's still the pre-seasons

Steelers 0-0
Penguins 0-0
Texas Kelly
Lap cheong



Since: 3.1.02
From: FOREST HILLS CONTROLS THE UNIVERSE

Since last post: 471 days
Last activity: 82 days


ICQ:
#4 Posted on
Rock/Brock: Should be Rock, but the Brock Project will continue. I still don't understand why the Federation can't see the value in milking Angle as the champion until he leaves to train for Athens, but they're the ones with the money, not me.

HHH/HBK: The only way the feud means anything is if Shawn wins, Badd Blood-style. (Meaning HHH kicks Shawn's ass until someone runs in to save him. Hmmm... Kane again?)

RVD/Benoit: Leave it with the Crippler. RVD's got nothing left to prove with regards to the IC title, really doesn't have a beef with Chris, and has marketable heat with Brock because of the KOTR thing. I wouldn't leave it with Chris for long, though.

Unamericans/Bookdust: Lance & Christian need the win more than Booker & Goldust do at this point, and I'd like for, you know, HEAT to build between the two teams a bit before they move the titles onto Booker & Goldust for the inevitable feud with the Island Boyz.

Taker/Test: I so want to say Test, but that clean pin he got on Taker two weeks ago stops me. Taker will win, but (hopefully) make Test look good doing so.

Angle/Rey Rey: The marketing machine is in full tilt for Mysterio, he's wowing the fans all over the place... I think he steals the win from Kurt here (and Kurt gets rewarded down the road with the title), with the IC title not far from the horizon. Benoit/Rey Rey, anybody?


Flair/Jericho: As Scott Keith once said... THE MOTHERSHIP IS CALLING ME HOME!!! Flair gives the rub to Jericho, the new Flair, here. Besides, Flair's won the battle of one-upsmanship since Jericho decked him three weeks ago. I hope the feud continues... but I get the feeling Ric wants to hang 'em up for good.

Edge/Eddy: I get the sense they're finally getting ready to move Edge up to main event. Eddy's cheating backfires and Edge gets a clean win here.

That's: Brock, HBK, Benoit, Taker, Unamericans, Edge, Rey Rey, Jericho.

(edited by Texas Kelly on 23.8.02 1814)

(edited by Texas Kelly on 23.8.02 1842)
---
Being The Bookerman (No Way Out)
Grading The Bookerman (No Way Out)
Worship Your God And Mine
CRZ NOTABLE QUOTABLE OF THE MONTH:
KANE: Triple H...tonight, I will burn the flesh from your body!
MICHAEL COLE: OH MY GOD. KANE THREATENING TRIPLE H, SAYING HE'S GONNA BURN THE FLESH FROM HIS BODY!
CRZ: Umm, I heard it the FIRST time!
-- WWF Smackdown, 9/9/99
tomvejada
Andouille



Since: 2.1.02

Since last post: 5620 days
Last activity: 5620 days

#5 Posted on
Brock over Rock Undisputed Championship

HHH over HBK

Chris Benoit over RVD I-C

Lance Storm + Christian over BookerDust Tag-Team

Kurt Angle over Rey Mysterio

Y2J over Ric Flair

Undertaker over Test

Eddie Guerrero over Edge


---

"I just got pinned by a friggin twelve-year-old."

Kurt Angle

GodEatGod
Bockwurst



Since: 28.2.02

Since last post: 1117 days
Last activity: 556 days

#6 Posted on
I can't order this year, since I'm FRIGGIN' BROKE! (Nothing like a full engine replacement to drain the coffers). But, I'll do some predictin', sure.

Brock vs. Rock - Gotta be Brock. I'm not as anti-Lesnar as most, although I wish he'd retire that damn bearhug back to 1985 where it belongs. Otherwise, I've got no beef with this.

RVD vs. Benoit - I think RVD wins, to give Bischoff a real advantage in the GM wars saga, so Steph'll have to do something drastic to fight back. I still think they should've had Steph steal the hardcore title at SS, and then immediately abort the 24/7 rule to prevent Bischoff from stealing it back.

BookDust vs. UnAmericans - Y'know, I love Christian, but I still think the Unamericans gimmick is really stupid. Okay, they hate America...all of a sudden, out of nowhere, with no real reason to do so other than whatever list of pseudo-atrocities Lance Storm picks the next week. I hope and pray for BookDust to go over, but it'll probably be the UnAmericans. *sigh*

HHH/HBK - Can you believe I almost forgot this one? I'm serious. HHH goes over here, I think. No reason to build up Shawn with a win until we can see if he can actually go or not.

Angle/Rey - Probably the match on the card I'd wanna see the most. I've become an Angle -freak-, despite not being able to see Smackdown. I think he's the best wrestler in a long, long, looong time (like since Flair). Angle goes over, but it'll be a hard-fought victory.

Taker/Test - Does anyone really care? I'll say Test goes over, just to be contrary. Plus, I like Test.

Flair/Jericho - Jericho goes over. I don't really have much to say, but it should be a good match.

Edge/Eddie - Edge goes over. See Jericho/Flair.

I wish they'd add D'Lo vs. Raven to the card, but at least I'll probably get to see it free on Heat.
But those guys deserve the big stage for the feud they've put on. I still wonder if they won't shove a Cruiser or Hardcore title match on there (or a Women's match...geez, ignore your titles much?)

I still want Nidia to be Women's champ, dammit.
SHE WUZ ROBBED!
---

"All I ever asked for in life is an unfair advantage." Microchip, Punisher Annual #2

chazworthington
Cotechino



Since: 12.4.02
From: Joisey

Since last post: 3907 days
Last activity: 3885 days

#7 Posted on
Rock VS Brock - Like everyone else, I'll pick Brock

HBK VS HHH - For the life of me, I can't see either 1) both top matches having a heel go over and 2) HBK losing in his "return"/"last" match. So, I'll pick HBK

RVD VS Benoit - Benoit retains. No need to have the IC title change as frequently as the tag and Heavyweight titles have been lately. I'm betting Kane runs in during this match.

Undertaker VS Test - Undertaker wins.

Booker T/Goldust VS Storm/Christian Storm and Christian retain.

Edge VS Eddy - Edge wins to continue his push

Rey VS Angle - I'm going to go with Rey winning, although I don't think it will be clean.

Flair VS Jericho - Jericho wins. A Flair victory means nothing








---

Actuaries do it continuously and discreetly
JHCA13
Cotechino



Since: 25.7.02
From: Carbondale,PA,USA

Since last post: 4915 days
Last activity: 4728 days

#8 Posted on
Brock,Shawn Michaels,Benoit,Storm.Christian,Jericho,Undertaker,Edge,and Angle
Ticamo
Boerewors



Since: 19.7.02
From: Trenton, NJ, USA

Since last post: 4342 days
Last activity: 3640 days

#9 Posted on
Rock Vs. Brock - Brock wins, but due to some shenanigans. Yes, he needs to go over clean to solidify his heeldom, or whatever... I just see the Rock getting screwed over. I don't think Rock's ribs should be a factor, he's overcome fractured ribs before.

HBK Vs. HHH - HBK wins. He's one of 3 guys HHH will put over, and he's not even a contender for the Title. HHH loses no ground by losing to HBK.

RVD Vs. Benoit - Benoit wins. During a kick ass match, Big Show interrupts, costs RVD the belt, and Show defects to Smackdown.

Undertaker Vs. Test - Taker gives Test the rub here. Or Taker wins by DQ due to interference.

UnAmericans Vs. Gold/Book - Storm and Christian walk away with the belts. This feud will go on for another month though.

Edge Vs. Eddie - Edge wins, IF the WWE is serious about making him a Main Eventer. Chavo gets involved here. (WWE might screw up and make Matt Hardy run out and have him tagging with Edge against the Guerreros for a week.. hope not though)

Angle Vs. Mysterio - Rey gets the win, but Angle destroys him afterwards.

Jericho Vs. Flair - Jericho NEEDS a win Sunday. Flair will pass the torch Sunday.

Net Hack Slasher
Banger



Since: 6.1.02
From: Outer reaches of your mind

Since last post: 5136 days
Last activity: 3556 days

#10 Posted on
Rock vs. Brock - pick: BROCK - it seems like they are giving him the ball

HHH v. HBK - pick: HHH- Shawn is going to put the kid over.

RVD v. Benoit - pick: BENOIT - Toughest match to call but I'll go with Benoit

Taker v. Test - pick: UNDERTAKER- Don't care if Taker doesn't put Test over

UnAmers v. Book/Dust - pick: STORM/CHRISTIAN- They won't let all Unamericans lose on the PPV


Edge v. Eddie- pick: EDGE- The major Edge push continues

Mysterio v. Angle - pick: ANGLE- Odd that they put Mysterio in such a tough opponent first PPV in. Well I'm going with Angle.

Jerciho v. Flair - pick: JERICHO- This match was really interesting... 4 years ago. Both guys have worn tired on me. But I'll pick Y2J


---

Taking a break from WWE TV because of the Aug. 19 Raw
Freeway
Scrapple



Since: 3.1.02
From: Calgary

Since last post: 1851 days
Last activity: 1539 days

#11 Posted on
Eddie Guerrero def. Edge via pinfall after Chris Benoit's intereference

Backstage, Stephanie reams out Benoit for interefering. Benoit tells Steph to shut the hell up. (Is she TRYING to get them to go back to RAW?)

Kurt Angle def. Rey Mysterio via pinfall, but Mysterio earns Angle's respect.

Test def. The Undertaker via pinfall, after the Un-Americans all interfere.

The Men We Call Bookdust def. The UnAmericans via pinfall to become NEW WWF Tag Team Champions after the Undertaker beats ass.

Ric Flair def. Chris Jericho in a duel of the dirtiest players in the game, then announces his retirement. Close match.

Rob Van Dam def. Chris Benoit via pinfall to become the NEW WWF Intercontinental Champion after Edge interferes. Benoit/Edge feud begins.

Triple H def. Shawn Michaels via ass-whupping.

The Rock def. Brock Lesnar to retain the Undisputed Championship. The next night on RAW, Bischoff sez that since Lesnar was a RAW brand property when he won the title shot, and since Bisch holds the contracts, Lesnar/Rock rematch takes place on RAW. Brock wins then.

(edited by Freeway420 on 24.8.02 1235)

---

"That's what the Internet is for, slandering others anonymously" Banky Edwards (Jason Lee), Jay & Silent Bob Strike Back

"Smile." Maguire (Jude Law), Road to Perdition

"You can't fight in here, this is the War Room!" The President (Peter Sellers), Dr. Strangelove or How I Learned To Stop Worrying And Love the Bomb
StampedeFan23
Morcilla




Since: 12.1.02
From: BC, Canada

Since last post: 3599 days
Last activity: 3135 days

#12 Posted on
My 2 Cents:

The Rock beats Brock Lesnar. I can't see them putting the title on Lesnar. I say he goes bonkers after the loss and goes on a month long rampage destroying SD wrestlers until he gets another title shot. Brock takes the title at the next PPV.

HBK beats HHH. HBK gets some outside interference, maybe Flair or Jericho. Maybe even Kevin Nash.

Chris Jericho beat Ric Flair. Flair retires on Raw the next night.

Benoit beats RVD: Benoit needs the title more right now. Set up a match between him and Booker for the next PPV.

UnAmericans beat Booker/Dust. Heels need to be over more at this point and the tag title does nothing for Booker.

Test beats Taker. Ditto here.

Misterio beats Angle. Angle gets the win back soon, but Misterio has the push, so goes over.

Guerrero beats Edge. Why? I like Guerrero.



---

Are you ready for Mahkan-mania to run wild all over you?
oldschoolhero
Knackwurst



Since: 2.1.02
From: nWo Country

Since last post: 3534 days
Last activity: 3468 days

#13 Posted on
Edge puts away Eddie Guerrero in the opener, clean, after a very very good match.

Goldust/Booker take the tag team titles from the UnAmericans and move into a feud with the Island Ghetto Boyz.

The Undertaker mauls Test for an easy win.

Kurt Angle makes Rey Rey TAP, bitch.

Jericho downs Flair via submission in an OLD-SKOOL match.

Benoit keeps the belt against van Dam after Show joins SmackDown!

Kane returns to rescue Stephanie from a three-minute beating and also officially joins SmackDown.

HBK beats Trips after a surprise appearance from Big Kev.

And Brock takes the big one in the main event by splatting Rocky with the Shooting Star Press. It has to happen now-there's no point in holding off on giving Brock the belt, as someone has to take it off of Rock within the next two weeks. It may as well be the man who's been pushed as the major breakout star of the summer.


---


Molly, Goddess Amongst Mediocrity, The Only TRUE Diva! I Worship At Your Big-Assed Altar!
SKLOKAZOID
Bierwurst



Since: 20.3.02
From: California

Since last post: 63 days
Last activity: 24 days

#14 Posted on
Rock vs. Brock - Brock. Rock's leaving and SMACKDOWN! is coming to Minnesota in September, so it's a pretty forgone conclusion that they'll continue to push Brock heavily.

HHH v. HBK - HHH has btrayed his best friend and put him in the hospital. HBK has will have his son and wife watch him return to the ring in hopes of putting on an inspirational performance as he steps into the ring to face one of his greatest challenges, but HHH has threatened to cripple HBK in front of his family. Natural booking logic suggests that the underdog, HBK, overcomes the odds and inspires us all by showing that no matter how bad things get, you can still overcome the odds, so naturally HHH wins. That way, they don't have to tell a "story" and can give HHH precious heat, because he needs it.

RVD v. Benoit - Every RVD IC Title reign this year has been a disappointment. It's not RVD's fault, it's because they keep taking the damned belt off of him. That said, it's too late for him to just start having a big long reign at #3. Fuck it, keep the belt on Benoit.

Taker v. Test - Taker usually wins these sorts of matches and Test has never proven himself as being any good, but they could put Test over for some unknown reason.

UnAmers v. Book/Dust - They're just getting started with Booker/Dust vs the UnAmericans and, since they're so popular, I can see them winning the titles here.

Edge v. Eddie - Smart booking says Edge wins here. They've put Edge at the top of the SMACKDOWN! roster for the past few weeks and they need to keep making him look good by beating upper-midcarders. If Edge loses, then that kills his momentum. Eddie could use a win, but Edge needs to win this one more.

Mysterio v. Angle - I think Angle wins, but Rey somehow manages to avoid getting his ankle broken by doing some fancy high-flying stuff. If they use the Brock push to build to Angle-Brock in the future, Angle must then play the face, so they should probably have Angle lay off doing the big heelish stuff for now.

Flair v. Jericho - Jericho's pretty much "job boy" in situations like this. Then again, Flair is pretty much "job boy" in situations like this. Neither man really has anything to lose here, but Flair has more to gain, so I think they'll book Jericho to win. Actually, Jericho's been playing more of a "joke heel" in this feud, so I think Flair wins. Or maybe Jericho. Hell, I don't know. Flair.

Brock, HHH, Benoit, Undertaker, Booker/Goldust, Edge, Angle, Flair

(edited by SKLOKAZOID on 24.8.02 1438)
count olaf
Goetta



Since: 15.7.02

Since last post: 5036 days
Last activity: 5032 days

#15 Posted on
Edge over Eddy in a fast but brief match.

Jericho beats Flair. Hope it's good.

Storm and Christian hold onto their titles in a dirty, heat-building fashion.

Taker over Test.

Benoit holds onto the belt after 16-18 minutes.

HHH pins HBK. I'm not planning on being very entertained by this one.

Brock beats Rock. No shooting star but an entertaining match.

and Rey Mysterio comes up the big upset over Angel.

Edge, Jericho, Storm and Christian, Taker, Benoit, HHH, Brock, Rey.

That's some good predicting.





Evil Antler God
Potato korv



Since: 10.1.02

Since last post: 4486 days
Last activity: 2612 days

#16 Posted on
yay

Edge vs Eddy - Edge, continuing the Eternal Push That Never Really Pushes Him Anywhere

Jericho vs Flair - Very tough call....if this is Flair's swan song you'd THINK he's going over here, but he's had the upper hand this entire feud, that means he CAN'T win here....I'll go with Jericho, but something's amiss

Unamericans vs Bookdust - Bookdust is way too over for words, they take it finally

Angle vs Mysterio - Mysterio, flustered and pissed off Kurt = ratings

RVD vs Benoit - RVD clean

Taker vs Test - Taker puts over no man, woman, child nor farm animal

HHH vs HBK - HHH sharpshooter, Bret wanders down, "ring fucking bell", bye Shawn


Rocky vs Brocky - Brock SHOULD win this, Brock will NEVER be the same if he DOESN'T win this, it will DESTROY this unstoppable monster image they've tried since his debut to build if he doesn't win this.....that being said, Rock Bottom in the center, People's Elbow, one two three

(edited by Evil Antler God on 24.8.02 2028)
Spiraling_Shape
Bierwurst



Since: 2.1.02
From: PA

Since last post: 6 days
Last activity: 19 hours

#17 Posted on
Edge vs. Eddie Guerrero: Edge

Chris Jericho vs. Ric Flair: Chris Jericho

Un-American vs. BookDust (Tag Titles): Un-Americans (continue their push, and move Book into a singles feud)

Kurt Angle vs. Rey Mysterio: Kurt Angle

Rob Van Dam vs. Chris Benoit (IC Title): Chris Benoit

Undertaker vs. Test: Undertaker

Shawn Michaels vs. HHH: Shawn Michaels

The Rock vs. Brock Lesnar (Undisputed Title): Brock Lesnar

Damn, I only have 3 faces winning all night. Does anyone actually think Rock will win?


---

"Hollywood Hulk Hogan lost his hair match to Mother Nature, dude!"
A Fan
Liverwurst



Since: 3.1.02

Since last post: 5104 days
Last activity: 5104 days

#18 Posted on
So far, the logical booking suggest most of the heels go over. Which would suck cause it didn't work for Backlash and it sure as hell not going to work for the second biggest PPV of the year.

So, I'm picking some early face wins and a surprise move or two. Of course, this is the WWE writers, so that means we're screwed.

Eddie d. Edge- Edge has never really won the first match ot of any of his fueds, so Eddie wins.

Angle d. Rey- Although, Rey will do his best damnit, he is a bit out of his league here and Angle will squash him at the end. Rey does get an A for effort and won't lose too much heat.

RVD d. Benoit- If the writers have learned anything is that all heels going over is not a choice in a PPV, I hope. This match will see RVD get the title back to Raw where it belongs. Smackdown as the Crusier Weight, so there needs to be at least one single belt on each show. Plus, Benoit will slap the Crossface on Steph or Eric when he loses, so that will be cool.

Test d. Taker- The Unamericans run in and thats the end of that. However it does lead to..

Book N Dust Connection d. the Unamericans. Taker comes in and cleans house as Booker T's Rock 99/00 push keeps going on. Can you dig it, Sucka?!

Jericho d. Flair- Flair is more than willing to job for the current stars and if anyone needs a big win its Jericho. I don't think Ric will retire after this match, but I do think a Jericho face turn is coming. At least should since he is starting to lose heat and everyone likes face Jericho better than weasley Jericho. Plus, who is going to cut the funny promos when Rock is gone?

HHH d. HBK- Its all about who sleeps with who. Sure, HBK should get the win, he should go out in his last match as a winner, but then again so should have Foley at 2000 and guess what happened? Sorry, a bit bitter over the subject, I just got WM 2000 on DVD and it still kills me to watch the stupidity of the booking during the match. Anyway, back to present day. HHH goes over to get even more heel heat which takes away from Brock, so we can continue the Dark HHH storyline well into Wrestlemania. Can no one stop this?

Brock d. Rock- God Damnit! I know Rock is leaving for Hollywood, I know Brock is the Next Big Thing and know it will be good for the company to have new faces in the PPV main events like RVD, Booker, Kane and Edge go after Brock. But, Jesus Christ, why now. Having Rock back these last few months has been great and the shows minus last Raw have been excellent partly because of him. Now, we are stuck with Goldberg 2002 title reign til at least Survivor Series. He better drop it then, because I'm going to that PPV instead of this one. If this is Rock's last match, maybe ever, then he will go out with a bang. Match of the year, but like all match of the years it will have an unhappy ending.

A Fan- When did I become so jaded?


ges7184
Lap cheong



Since: 7.1.02
From: Birmingham, AL

Since last post: 281 days
Last activity: 269 days

#19 Posted on
Picks:

Edge d. Eddie: advances to I/C fued with Benoit

Angle d. Rey: Rey will get many near falls, but Angle will pull it out in the end.

Benoit d. RVD: I don't think they put it on Benoit just so he could job it back over the very next PPV. I think Benoit/Edge is next and it will be for the title. (Outside chance I suppose that this fued could be for #1 contender instead)

Taker d. Test

Un-Americans d. Booker/Goldust: UnAmericans will split here, and I think they need the gold.

Jericho d. Flair: Jericho needs to go over.

HBK d. HHH: HHH, just a hunch, though you could argue that the active wrestler should be the one who goes over, regardless.

Brock d. Rock: they didn't do all that stuff with the ribs for nothing. Brock wins via a bearhug when Rock passed out.

(edited by ges7184 on 25.8.02 1554)
Downtown Bookie
Morcilla



Since: 7.4.02
From: USA

Since last post: 554 days
Last activity: 244 days

#20 Posted on
OK, here goes:

WWE Undisputed Championship
Brock Lesnar vs. The Rock

Winner and New WWE Undisputed Champion: Brock Lesnar

Triple H vs. Shawn Michaels

Winner: Triple H

Intercontinental Championship
Rob Van Dam vs. Chris Benoit

Winner and still Intercontinental Champion: Chris Benoit

Tag Team Championship
Booker T & Goldust vs. Christian & Lance Storm

Winner and New Tag Team Champions: Booker T & Goldust

Kurt Angle vs. Rey Mysterio

Winner: Kurt Angle

Ric Flair vs. Chris Jericho

Winner: Chris Jericho

Undertaker vs. Test

Winner: Undertaker

Edge vs. Eddie Guerrero

Winner: Edge


---

Patiently waiting to be Stratusfied.
Pages: 1 2 Next