hansen9j
Andouille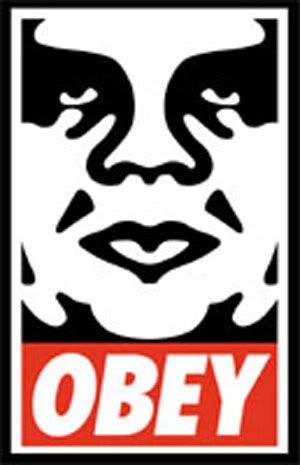 Since: 7.11.02
From: Riderville, SK

Since last post: 4 days
Last activity: 7 hours

#41 Posted on | Instant Rating: 9.72
Originally posted by shawnpatrick

---

Congrats to Psycho Penguin.
He got every result of summerslam correct.

---
He had Sheamus winning, but Sheamus lost by DQ. And he picked Dolph Ziggler to win, instead of not picking a winner like I did!


---

It is the policy of the documentary crew to remain true observers and not interfere with its subjects.
"Well. Shit." -hansen9j
Let's Go Riders! (5-2, 2nd West Division)
Vote Avonlea for Riderville! Voting takes place at Riderville.com.
HMD
Andouille



Since: 8.6.02
From: Canada

Since last post: 437 days
Last activity: 437 days

#42 Posted on | Instant Rating: 3.27

Pretty awful show. As one who hasn't been into this Nexus angle whatsoever, I will freely admit that I found the heat to be very good, better than I expected, and well beyond what you normally see in WWE's events. I really can't forgive the undercard, though, especially what could have been a great opener getting sportz-entertainmented out of existence. Dolph and Rey had one of the best opening bouts in years at last 2009's Summerslam and I did want to see if Dolph could repeat the magic.

Not much new on the Seamus/Orton front that hasn't been said. They need to pull the trigger on Seamus and put him over established stars clean, or take the title off him and relegate him to bodyguard status. Stop pussy-footing around.

Nothing that has gone on with Kane has required him being World Champion; Rey could have had the title all this time and everything would be exactly the same. The only possible reason to do otherwise is if you want to do a bunch of Kane/Undertaker title matches, which, you shouldn't want to do in 2010 for any fucking reason, other than possibly that you eat babies and worship Satan and are the anti-Christ and you hate wrestling fans and want them to off themselves.

The Big Show deal was utterly pointless filler which was completely unworthy of Punk who appears to be getting chants like all great heels do eventually.

The women's match would've been okay if not for the being humiliated in hometown edict Vince apparently still has a clit-stiffy for. Why can't anyone have a nice hometown win/moment ever, under any circumstances?

And then, in the main event, Cena goes over. To me, this is like if Hogan turned at Bash at the Beach '96, but he and the Outsider lost anyway. I mean, nowhere near that epic, but similar psychology, where you just don't get heat on the guys you absolutely must get heat on. I'll also add that while I've been a defender of Cena for years on this board against his detractors, it is really time for him to turn. He's been the franchise babyface now for a good six years, and he is still having half the crowd shit on him. I'm not sure how much longer they can run with this guy before it becomes dangerously stale. He absolutely, positively out of anything to do as a superman babyface.
---

Quiet, Or Papa Spank!
dMp
Knackwurst



Since: 4.1.02
From: The Hague, Netherlands (Europe)

Since last post: 7 days
Last activity: 13 hours

#43 Posted on | Instant Rating: 5.78
I was still hoping for a Cena turn, but then I realized they wouldn't do that on the night he introduces his new colors.
Still, he had to lose, really, even if it had been in the screwiest fashion ever.

Other than that, I did enjoy the show a lot.
Kane/Rey had a decent match though of course the Taker return was predictable.
Orton/Sheamus was good, but Sheamus surviving by getting DQs and such is getting old (isnt that how he squeaked past Cena a few times? It seems that way in my mind)

Ziggler/Kofi could've had a clean finish but it did set the tone for Nexus that night. I wonder if there will be a follow-up from Kofi.

The Miz was indeed awesome, and it was good to see Daniel Bryan. I didn't see the Miz's briefcase shot coming so that was cool.
The modified crossface that Bryan did was SWEET btw. Never seen it applied like that and it makes it look like he is wrenching out the arm!

Oh and it seems like I am one of the only ones, but I enjoyed Michael Cole's claims that Bryan was going to cost them the match and they should have picked the Miz.
And then "But the Miz attacked Bryan from behind" "Yeah, so if Cena had picked the Miz, he wouldn't have had to attack Bryan and Cena wouldn't be alone right now"
Great (heel) logic.

(of course when Bryan was flying around the ring, Cole did put over his skills like he should)

(edited by dMp on 17.8.10 0841)

---
odessasteps
Scrapple



Since: 2.1.02
From: MD, USA

Since last post: 1467 days
Last activity: 1434 days

#44 Posted on | Instant Rating: 6.64

cena also has new burger king toys coming out soon.

no heel turn for the forseeable future.


---

Mark Coale
Odessa Steps Magazine
ISSUE FOUR - OCTOBER 2009
AegisD
Cotto



Since: 22.5.10

Since last post: 1808 days
Last activity: 1664 days

#45 Posted on
2 things that noone has mentioned from the matches I saw.

1. Skip totally selling Edge's spear. I half expected one of Sheffield's boots to fly off, he sold it so well.

2. The crowd, who totally expected Taker to pop out of the casket (who didn't?) with expectant gasps and "awww"s when it didn't happen right away.

And like most people here, I'm not a fan of SuperCena. Either make him look human, or start dressing him up like the Undertaker lol.
The Game
Boudin rouge



Since: 5.5.09

Since last post: 1720 days
Last activity: 1720 days

#46 Posted on | Instant Rating: 1.35
I will agree with the a lot of the people that besides the last match, the PPV itself felt like a good episode of Raw.

The last match was pretty entertaining and just about everybody (if not everybody) was expecting to see Undertaker in the casket. Not once, not twice, but the third time Kane opened it did the Undertaker appear.

I thought the funniest and perhaps most entertaing part was when Undertaker pointed at Kane and the crowd yelled, "You!", very similar to when Hogan wrestled.

Like many others, Cena winning despite being ddt'd and whatever else on the concrete is stupid but again, this all way to familiar in the booking of Cena and how he is pretty much the Superman of the WWE.
used2bcool
Merguez



Since: 5.11.08
From: Ashland, MA

Since last post: 31 days
Last activity: 4 days

#47 Posted on | Instant Rating: 4.94
I'm very surprised at the lack of commenting on Melina's HIDEOUS Yellow Fur Boots. (wwe.com)


---

Forfeit the game, before somebody else takes you outta the game, and puts your name to shame
Cover up your face, you can't run the race
The pace is too fast, you just won't last
- "Points Of Authority" - Linkin Park
Big G
Frankfurter



Since: 21.8.03
From: the people who brought you Steel Magnolias....

Since last post: 71 days
Last activity: 3 hours

#48 Posted on | Instant Rating: 6.80


HUSS! HUSS! HUSS!
Pages: Prev 1 2 3