CRZ
Big Brother
Administrator



Since: 9.12.01
From: ミネアポリス

Since last post: 1 day
Last activity: 2 hours

#1 Posted on 17.4.10 2318.53 | Instant Rating: 8.86
Funny thing: of the six "celebrities" they showed in attendance, almost all of them work for Strikeforce (I'm not so Eddie George isn't, either)

Here's what we got for our two (and 3/4) hours, sandwiched between commercial breaks for the EA MMA videogame, the "Street Fighter 4" videogame, the Avatar DVD and I understand GSP was in another ad which was NOT a videogame...

1. King Mo defeated Gegard Mousasi by unanimous decision to win the Strikeforce light heavyweight championship

Judges had it 49-45, 49-45, 49-45 - I had it 49-45. Borrrrr-rrrrring. I expected so much more from Mousasi and was so disappointed. Mousasi was penalized a point, so it was 4 rounds to 1. As usual, King Mo's entrance was denied air time in favour of commercials, proving that amongst the many reasons CBS sucks at presenting an MMA product on television (Gus Johnson) here's another one - they haven't figured out that perhaps they should SHOW THE ENTERTAINING ENTRANCES ON TELEVISION.

2. Gilbert Melendez defeated DREAM lightweight champion Shinya Aoki to retain the Strikeforce light championship

Judges had it 50-45, 50-45, 50-45 - Aoki was stymied, then humbled, and may now not be welcome back in Japan. Another boring fight and the only upside was that with all of these long fights, CBS would exhaust their prime time spots by the time the last fight started.

Highlights of Jason "Mayhem" Miller's Round 1 TKO of Tim Stout were shown. Now, to my knowledge, CBS has NEVER show highlights of ANY off-show fight during ANY of their MMA shows. Keep this in mind.

3. Jake Shields defeated Dan Henderson to retain the Strikeforce middleweight championship

After getting ROCKED in the first round, Shields managed to clear the cobwebs and pretty much ground his way to take the last four rounds - less boring, at least. Scores were 49-46, 49-45 and 48-45. I had it 49-46 but could see the either or both of first two rounds being 10-8, (1 for Hendo, 2 for Shields) Frank Shamrock is a dick.

After the match, while noted MMA expert Gus Johnson was interviewing Shields, Mayhem Miller came into the ring and made a smiley face, then asked for a rematch. Shields shoved him back and then his entire entourage decided to swarm him. At this point, CBS cut to a wide shot taken earlier. After a thoughtful pause, they then decided to show us what was going on. (We also got a replay after the final commercial break.)

Now much will be said about how this is the sort of thing of which Mauro Ranallo is not a fan, but the bottom line is:

1. After some really boring fights, this was actually damn near the most exciting thing to happen

2. Clearly, somebody at CBS set this up - getting that guy we'd seen in earlier highlights into the cage

In short, I believe this can be best summed up in a tweet I read shortly afterward:

@ozawachev: プロレス....#strikeforce (twitter.com)

Those are the characters for "puroresu," in case you didn't know.

Clearly, without an angle, CBS is incapable of booking their Strikeforce shows. (Of course, this says more about CBS than it does about Strikeforce, but their complicity in this shouldn't be given a free pass either.)

Bottom line: even after such a disastrous card, the post-card festivities probably mean that Strikeforce will manage to squeeze at least one more show out of this whole shebang...but that's just One Man's Opinion. What's yours?

EDIT: I'd really like to hear from anybody on the west coast who was unfortunate enough to stay unspoilered and watch this thing all the way through on tape delay (another CBS problem, but we'll let that go for now) - how much of/did they show any of the post-match interview(s) with Shields?

(edited by CRZ on 17.4.10 2328)
---


Promote this thread!
thecubsfan
Scrapple
Moderator



Since: 10.12.01
From: Aurora, IL

Since last post: 1 day
Last activity: 1 hour

#2 Posted on 17.4.10 2352.05 | Instant Rating: 10.00
Strikeforce wanted to actually have a match to tease for the next show for once, and sending the next opponent in to vocally set up the match is normal. So alone, I'm not too suspicious of that or the clip being shown.

But showing a replay - and even going back to the show at all after the break, already 40+ minutes late - obviously means whoever was at the controls was very much okay with what what went down. Whether they set it up before hand or had it dropped in their laps, it doesn't much make a difference at that point.

Someone at CBS had to give approval to replay the stuff they cut out originally, so I'm sure the people on the ground were happy. The people that supervise the people on the ground are the ones who really matter, and I have a feeling they won't be as excited about it.

The bigger problem is the show going way long and not being too interesting (from what I watched, at least.) My bet is this brawl let's CBS take some moral high ground while getting rid of some programming they're not thrilled with.

Tonight's winner is Dana White (lying about Tito suddenly is not a big issue), though he probably should spend less time sending out smiling tweets and more time making sure UFC is painted with the same brush.


---

thecubsfan.com - luchablog
Big Bad
Scrapple



Since: 4.1.02
From: Dorchester, Ontario

Since last post: 8 hours
Last activity: 8 hours

#3 Posted on 18.4.10 0001.43 | Instant Rating: 5.66
I can buy CBS or someone in SF coaxing Miller into going into the cage afterwards, but if you look at the footage, he just talks to Shields, both are smiling....and then Melendez and the Diaz brothers jump in and escalate things from there. If you ever wanted to see why Nick Diaz isn't fighting in the UFC, this is it.
hansen9j
Andouille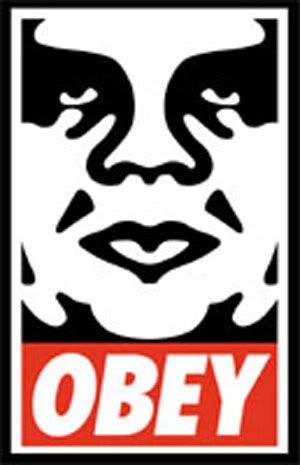 Since: 7.11.02
From: Riderville, SK

Since last post: 2 days
Last activity: 3 hours

#4 Posted on 18.4.10 0245.25 | Instant Rating: 7.89
The only issue I have with it being a set-up by CBS hoping for a fight is that they had similar footage from Elite XC of the Diazes tearing shit up after KJ Noons had fought, and CBS adamantly refused to show any of the footage during the next CBS broadcast. I'd say that CBS learned their lesson, but everything else about tonight suggested that they have learned nothing.


---

It is the policy of the documentary crew to remain true observers and not interfere with its subjects.
"This topic is going to suck to read in three years." -Psycho Penguin
"Well. Shit." -hansen9j
CarlCX
Salami




Since: 1.5.02
From: California.

Since last post: 132 days
Last activity: 1 day


AIM:
#5 Posted on 18.4.10 0321.48
Originally posted by Big Bad

---

If you ever wanted to see why Nick Diaz isn't fighting in the UFC, this is it.

---


There is, in fact, an interview clip with Dana you can easily find on the internet of him saying this very thing: that for how talented Nick is, he should be in the UFC, but his attitude and tendency to do stupid shit means they can't seriously consider bringing him in.


Originally posted by CRZ

---

EDIT: I'd really like to hear from anybody on the west coast who was unfortunate enough to stay unspoilered and watch this thing all the way through on tape delay (another CBS problem, but we'll let that go for now) - how much of/did they show any of the post-match interview(s) with Shields?

---


I just watched the west coast feed, and they didn't cut anything from the original broadcast. I doubt CBS will be all that perturbed by it, but Strikeforce can't be too pleased at how things turned out--that doesn't make them look good at all.

As for the card itself:

Mayhem/Stout
Your #1 contender to the middleweight championship, ladies and gentlemen, the winner of one straight fights, with a thrilling stoppage over now 9-8-0 Tim Stout. Strikeforce, your rosters need help.

Mousasi/Mo
...was kind of sad, to be honest. Usually when you have two hot prospects meeting like this, you get something very interesting that elevates one of them and tempers the other, but I can't help feeling that this is one of those rare outliers where both folks see their stock drop. Mo looked dead after just one round, and Mousasi was lighting him up with ease, but as it turns out, the best Iranian-Armenian fighter in the world doesn't actually know how to defend takedowns. Midway through the third round, Mousasi just sort of fell apart. No one's going to look at Mousasi now and think he could weather the top tiers of the UFC's 205 division, and from how he looks now, the day Mo meets someone he can't take down, he's going to be kind of screwed.

Melendez/Aoki
A tremendous headline, worthy of news: being one-dimensional is a liability. Bonus points for Aoki's 'he's holding my head, this is unfair' complaints. I mean, Aoki's fighting style is a limitation--if you can keep out of his element, he's got nothing for you. The whole 'if I lose, Japan is a colony of American MMA' talk aside, just how distinctly he got outclassed shines a not entirely flattering spotlight on MMA in glorious Nippon. A lot of pros have talked about going to Japan and being dumbfounded at the massive gap between their talent/dedication and their actual learning and fitness base, and the history of fighters coming here would seem to bear that out. Aoki's done a lot of talking about wanting to come stateside and make a career, so he's got a bit of a tough choice--if he actually wants to pursue fighting in Strikeforce, let alone the UFC, it's time to change camps and start training elsewise. Unfortunately, if you look into how amazingly isolated he is by his manager and family, this is hilariously unlikely.

Alternately, the short version of that paragraph: "tee hee Aoki can't complete takedowns without Yuji Shimada's help"

Hendo/Shields
I was one of those people figuring Hendo was going to blast Shields out with absolute ease, and the first round made me feel fairly comfortable with that assessment--up until it ended, at which point I couldn't help thinking 'oh crap, Hendo's going to lose.' It's a major problem with Hendo: he's great but when he sees it work, he gets way, way too stuck in "BIG RIGHT HAND" mode, and fails to do...anything else. Consequently, he was completely unprepared for Shields not actually sucking at his job, and he paid for it. Great job by Shields to dominate him like that, no shame in not finishing a guy like Hendo.

The Aftermath
Strikeforce status: kind of screwed. Shields feels completely disrespected by them, and very rightfully so, as they've dicked him around but good--and god knows all the advertising for the show, up until a couple of weeks ago, was centered around Henderson. They really banked on him, and reportedly spent a lot of cash on him, and now it looks like he's a bust. If the rumors about Shields trying to jump ship to the UFC are true, it's going to be extra-ridiculous, because he'd assuredly be fighting for their vacant MW strap, which would sort of doom Strikeforce into very clearly being the low-rent alternative to the UFC. Additionally, their LHW champ has almost no one to fight--except Hendo, which would in itself be sad, because, again, just got embarrassed by a middleweight who's actually a welterweight.

Really, between Hendo, the troubles with Fedor, bringing Overeem back, the debacle with Shields and now Miller and the brothers Diaz sparking on-air brawls, Strikeforce is in a tight spot. CBS has already been causing huge problems for them--no prelims, uncertain show dates, extremely inconsistent scheduling--and the cards Strikeforce have been turning out are certainly not casual-friendly, which they absolutely need right now, because they just don't have the TV time to make fans care about new guys. It's tough to conceive, but between Diaz, Shields, Lawler, Rogers, Fedor and Carano/Cyborg, Strikeforce has been coasting on ground laid by EliteXC and Affliction (and to a lesser extent the UFC) way back when--people fans already knew. The closest they've come to elevating anyone else in that timeframe has been Mousasi and Lashley, and neither guy, it appears, is going to provide a stable future for them.

Strikeforce is in a little bit of a hole, I think. Some degree of change is necessary.
dMr
Andouille



Since: 2.11.02
From: Edinburgh, Scotland

Since last post: 4 days
Last activity: 6 hours

#6 Posted on 18.4.10 0902.10 | Instant Rating: 6.41
What a stunningly disappointing show. I mean....

Melendez v Aoki
I was so looking forward to this, but it quickly became obvious that Aoki had nothing for Gil who was able to have his way with him while comfortably avoiding falling into Aoki's game. Aoki needs to drastically improve his striking if he has any desire to come Stateside full-time, but I doubt very much if he can or will.

King Mo v Mousasi
I'm still not sure how this fight managed to not only be pretty dull, but do nothing to make EITHER guy look good in the process. I know Lawal's wrestling is no joke, but Mousasi's (complete lack of) take-down defence was laughable. On the other hand, King Mo was gassed before the end of the first and for all his dominance in terms of take-downs he did next to nothing with them.

Henderson v Shields
Well, this was at least more entertaining - for the first couple rounds anyway - but not exactly anything to write home about. Henderson really should've finished it in the first but after that his offense consisted of trying/failing to land One Big Punch. For all Mousasi's take-down defence was bad, Dan's failings there were almost more embarassing given his wrestling cred.


Originally posted by CRZ

---

Clearly, without an angle, CBS is incapable of booking their Strikeforce shows.

---

I suspect this had a lot to do with Shields' contract being up as well. Best case scenario they goad him into sticking around. Worst case scenario Shields leaves and Strikeforce try to play it as him not wanting a rematch with Miller. As laughable as THAT notion is to anyone with a brain, they could put Miller in a fight for the vacant title and show replays of him nearly choking out Shields in the build-up to convince eejits of their case.

The irony is that results wise this shouldn't have been too bad for Strikeforce. King Mo winning should've given them a new star and Melendez beat the DREAM champion. Even Shields winning didn't need to be that bad for them because they could've used it as evidence that they've got (or had) guys who could hang with one of the bigger names from UFC.

As it was, it was a largely dull night that devalued two of their young prospects, showed up Aoki as a limited/one-dimensional fighter in need of massive improvement and saw their Big Name Signing get utterly dominated by a guy that likely won't be there much longer.

I say this as someone who wants Strikeforce to do well. As much as I love the UFC, I *want* there to be a viable alternative out there. I don't expect miracles from them, or even hold their shows to the same standards I do UFC, but dear jeebus they need to make changes. They could start by sorting out the respective messes with Fedor and Overeem, but they badly need to add more depth across the board as well.

Not good. Not good at all.


Big Bad
Scrapple



Since: 4.1.02
From: Dorchester, Ontario

Since last post: 8 hours
Last activity: 8 hours

#7 Posted on 18.4.10 1604.11 | Instant Rating: 5.66
I'd bet on Shields ending up the UFC post-haste. The rumour is that he'll be offered a coaching spot on the next TUF season alongside St. Pierre to hype up a title match in December, and that's probably too good an opportunity to pass up. And even if he loses to GSP, heck, he's a MW champ....he could always move back up to 185.
thecubsfan
Scrapple
Moderator



Since: 10.12.01
From: Aurora, IL

Since last post: 1 day
Last activity: 1 hour

#8 Posted on 19.4.10 1702.14 | Instant Rating: 10.00
Two days out, I don't think this was a big deal at all, mostly because no one outside the people who pay attention to MMA even noticed it happened.

(edited by thecubsfan on 19.4.10 1703)

---

thecubsfan.com - luchablog
CarlCX
Salami




Since: 1.5.02
From: California.

Since last post: 132 days
Last activity: 1 day


AIM:
#9 Posted on 19.4.10 1753.46
Oh, yeah--the THE BRAWL RUINS MMA IN THE MAINSTREAM crowd has always been a bit off. The big issue of this card had nothing to do with the brawl, it had to do with fights the casual fans didn't care about that ended up even worse than expected.

In fact, the ratings are in:


---

9:00 p.m. – Viewers: 2.57 million (#4), A18-49: 0.8/ 3 (#4)
9:30 p.m. – Viewers: 2.55 million (#4), A18-49: 1.0/ 3 (#4)
10:00 p.m. – Viewers: 2.89 million (#3), A18-49: 1.2/ 4 (#2)
10:30 p.m. – Viewers: 2.52 million (#3), A18-49: 1.0/ 3 (#2)

Among males 18-to-49 -- mixed martial arts' core demographic and the only reason networks have any interest in the sport at all -- CBS Saturday Night Fights at various times trailed Cops, The Biggest Loser, Shark Tale and a re-run of Law & Order SVU.

The early figures represent a 31% drop from Strikeforce's November show on CBS, which attracted 3.79 million viewers in the 9 p.m. to 11 p.m. slot.


---


The comparison to the November show is especially leading when you realize that both shows had main-card bouts featuring Shields and Mousasi--unless there's a huge, secret fanbase out there for Fabricio Werdum and Bigfoot, that means either people were only in it for the heavyweight title, only in it for Fedor/Rogers, or only in it for the novelty of Strikeforce's first this-is-a-big-deal card.

Strikeforce appears to be trying to throw everything together for another big ratings grab on their next CBS card--Fedor/Werdum, the Smith/Le rematch (...why?), and I'd bet they'll want another belt on the line somewhere. If that fails them, they're going to be in some shit.

The UFC's big joint deal with Spike almost fell apart after just the first UFN because of how awful Salaverry/Marquardt was--I can't imagine CBS will forgive many more cards like the last one if ratings stay tanked.
dMr
Andouille



Since: 2.11.02
From: Edinburgh, Scotland

Since last post: 4 days
Last activity: 6 hours

#10 Posted on 20.4.10 0524.01 | Instant Rating: 6.41
Originally posted by CarlCX

---

Oh, yeah--the THE BRAWL RUINS MMA IN THE MAINSTREAM crowd has always been a bit off.

---
Indeed. I was watching Strikefore and a fight broke out! Who do I complain to??!


Originally posted by CarlCX

---

Smith/Le rematch (...why?)

---

Ratings, would be the only thing I can think. I don't think Le's going to pull in many casual fans, but he can usually be relied on to put on a relatively entertaining show to hold the interest of anyone tuning in to watch Fedor. Gives him a chance to avenge his loss as well so they can kid on he's actually relevant.

Them numbers ain't pretty, so I wouldn't be surprised if they chuck Herschel Walker on there as well in an effort to make people care. Or Bobby Lashley, if they can find a "suitable" opponent.

They've probably only got one shot at getting the ratings up or that'll be that for Strikeforce/CBS.


spf
Scrapple



Since: 2.1.02
From: The Las Vegas of Canada

Since last post: 7 days
Last activity: 5 hours


AIM:
#11 Posted on 26.4.10 1421.32 | Instant Rating: 5.16
I would think if they are hoping for ratings for the next Strikeforce card that Gina Carano would get a phone call.


---

2007 and 2008 W-League Fantasy Football champion!