TinMan
Blutwurst



Since: 11.1.02
From: TX

Since last post: 2747 days
Last activity: 2516 days


ICQ:
#1 Posted on
I know this has been a rumor for awhile now but 1bob brought it up again today as part of where BPP is going (Smackdown or Raw) and they mentioned Austion possibly returning within the month. What are everyone's thoughts on this and how factual do ya'll think this may be?


---

The only way to get rid of a temptation is to yield to it.
I can fuck better than anybody who can fuck faster, and I can fuck faster than anybody who can fuck better.

Promote this thread!
redsoxnation
Scrapple



Since: 24.7.02

Since last post: 1785 days
Last activity: 1785 days

#2 Posted on
As others have said in the past, he already entered himself in the Rumble. Vince is desperate, Hogan's not coming back, No Sold Berg is getting close to Dingbat Warrior's stupidity level, so that leaves only Austin as available. Plus he's already under contract, so its not like it will cost Vince extra money to bring him in.


---

I want you to know, I agree with everything I've just said.
Ffej
Boudin rouge



Since: 15.1.02
From: Flatwoods, KY

Since last post: 3629 days
Last activity: 1938 days

#3 Posted on
Did you say 1bob? Then I belive it to be NOT factual. I don't think he will be back any time soon, if ever. Wrestlemania at the earliest if does come back.

(edited by Ffej on 12.11.02 1540)

---

WIENER OF THE DAY! July 6, 2002!

I have as much authority as the Pope, I just don't have as many people who believe it.
--George Carlin

Feely
Merguez



Since: 6.10.02
From: Long Island, NY

Since last post: 1563 days
Last activity: 10 hours

#4 Posted on
Don't even mention this. Please. Stop letting me down. :`(


---

-Feely

AH BUENO MAS TWINKIES
mountinman44
Sujuk



Since: 8.5.02
From: San Diego, CA

Since last post: 2557 days
Last activity: 873 days

#5 Posted on
I think Austin will eventually come back once he gets his life in order. Vince can't let the trainwreck go on forever. I think WM at the earliest also.


---

"Don't feel bad. I've been wrestling wolves since you were on your mother's teet!" -- Groundskeeper Willie
joecollins
Chorizo



Since: 2.1.02
From: Lititz, PA

Since last post: 4982 days
Last activity: 4982 days

#6 Posted on
Yeah, 1bob is pretty much making junk up to make people think his site is important.

It's always going to be a possibility, especially with the way ratings and everything are right now, that Austin is a week away from being back. But until someone reports that Austin is IN THE BUILDING at a WWE event, any talk about Austin being back can be filed under BS.



---
http://www.joecollins.net/
oldschoolhero
Knackwurst



Since: 2.1.02
From: nWo Country

Since last post: 3293 days
Last activity: 3227 days

#7 Posted on
"Hogan's not coming back"

...huh. Awfully sure about that. And personally, I hope the stale-as-all-Hell, one-dimensional, oft-injured aging moron never comes back. And that has NOTHING to do with the wife-beating thing-the guy has lost his passion for it, his character is DEAD, and he's a stroppy little bitch.


---
Apparently, I Am



Yes, My Coolness Has Gone Up
cranlsn
Toulouse



Since: 18.3.02
From: Hartland, WI

Since last post: 67 days
Last activity: 3 hours

#8 Posted on
Personally I hope not, realistically he'll be back someday.

I don't care for his character anymore, and I already get enough of the "What!'s" on a weekly basis and he's not been on the show in months!

They'd have to do some sort of serious make over for me to even be remotely interested in him on my TV.



---

8-1 Bring on the Vikings!

krakken2000
Kishke



Since: 31.10.02
From: seattle

Since last post: 3307 days
Last activity: 3034 days

#9 Posted on
please, please, please come back as Stunning Steve!


---

Oh flaming box of stuff, is there no problem you can't solve?
emma
Cherries > Peaches



Since: 1.8.02
From: Phoenix-ish

Since last post: 24 days
Last activity: 26 min.

#10 Posted on
Have we heard any follow-up on his trial? Last I remember seeing was the link (from Slash) to a San Antonio Express article dated 10/09/2002, which indicated his trial would be delayed for 30 days.

Did I miss an update?
DarrylTheHitman
Potato korv



Since: 21.9.02
From: Kitimat, British Columbia, Canada

Since last post: 4586 days
Last activity: 4205 days

#11 Posted on
Well, with the ratings down to 3.1, I certainly hope he'll be back soon--then again, I've always liked the Stone Cold character.


---
Lotty
Chourico



Since: 23.3.02
From: Bay Area

Since last post: 4672 days
Last activity: 3945 days

#12 Posted on | Instant Rating: 0.00
Stone will be back soon -- the WWE needs him -- on RAW -- DESPERATELY.


---
Lil Soldjas Need Luv
THEMIXXER
Bauerwurst



Since: 7.10.02
From: Parts Unknown

Since last post: 5470 days
Last activity: 5470 days

#13 Posted on
DAMN, I hope not not not...his character has run it's course. I was really hating him towards the end of things, what with the uncooperativeness, no-selling, hogging the spotlight, and his degenerated mic-skills...
And don't get me started on walking out, like a spoiled baby who wasnt going to get his way again, or beating his wife(I wish he was in jail, being some bubba's bitch for that).
After hearing, and agreeing that the WWE needs to move ahead, and build NEW stars for the FUTURE, I thought many more would feel that bringing this idiot back would be one of the worse things that Vince could do.
I would be more than happy to NEVER see him on my tv again(Except for maybe on an episode of COPS, or VH1'S Where are they now: The Wrestling Episode)...


---
ekedolphin
Scrapple



Since: 12.1.02
From: Indianapolis, IN; now residing in Suffolk, VA

Since last post: 22 hours
Last activity: 22 hours

#14 Posted on | Instant Rating: 4.52
Steve... who?
Oh, that one guy who showed us the art of putting on a five-star match (at Backlash) with The Undertaker, and the one who cut all those wonderful promos where he paused after every line for the fans to shout, "What?"
Don't want him back. Don't need him back. Steve Austin would do more to make me turn off WWE television than he would to attract new fans.
---
"When am I gonna meet someone normal for a change?"
--Tommy Vercetti, Grand Theft Auto: Vice City
Two-Time, Two-Time Randomly Selected Wiener of the Day, 5/27/02 and 7/3/02
Certified RFMC Member-- Ask To See My Credentials!
Mr. Heat Miser
Blutwurst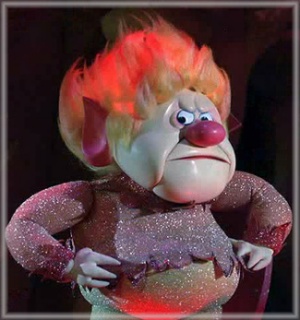 Since: 27.1.02

Since last post: 3851 days
Last activity: 1953 days

#15 Posted on
I agree that we don't need the Stone Cold who left Raw, but:

Heel Stone Cold rawks the house. I could be down with that.


---

Everything I touch, starts to melt in my clutch........
I'm too much!
The Amazing Salami
Sujuk



Since: 23.5.02
From: Oklahoma

Since last post: 5094 days
Last activity: 5093 days

#16 Posted on
I agree. I think the time off would rekindle Stone's fire and I would welcome him back.


---

"Dammit Parts Unknown you made my inbox is overflow." - Net Hack Slasher

www.south40band.com
humanmeal
Mettwurst



Since: 17.3.02
From: East Bay Area, California

Since last post: 5452 days
Last activity: 4728 days

#17 Posted on
You know, Corporate Stone Cold was actually a very good look for Steve, the few minutes he wore it prior to stunning Vince.

Another idea. "No, I'm not back. I'm not ready to be back. I have to work on myself for a while, so that I'm happy with myself. I've got a wonderful man helping me, counseling me, if you will, so that I can see the forest beyond the trees and realize that my long layoff wasn't a bad thing, it's..."

If he's healthy and ready to work, in all senses of the term, there are a TON of ways WWE COULD use him that would be entertaining even to those who are so tired of him they could scream, whether playing directly off those feelings or not. But:

1) Are they smart enough, at this point?
2) The LAST thing the fed needs is another drop in, drop out character like Michaels is or Foley was, and like Steve was being toward the end. If he's back, they need to have him on regularly (not four-walling like 2001, of course-- just regularly around).


---

M. Cole: Oh no, what's Angle going to do with that chair. Tazz: Well, I think he wants to, you know, HIT HIM with it.

"We're pretty sure we know how the universe started, but we don't know what some of our own internal organs are for. Bet few intelligent species have hit THAT exacta!"
Pool-Boy
Lap cheong



Since: 1.8.02
From: Huntington Beach, CA

Since last post: 2622 days
Last activity: 22 days


ICQ:
#18 Posted on
please God... no more Stone Cold.
I can't bear the WHAT?!?!?!s anymore. You think HHH is bad? You think the Undertaker is bad? How do you think HE is going to be?
The WWE needs NEW talent for the future. Stone Cold would set that back. You can't go back to the older talent for a ratings boost now that you need the younger guys to step up!


---

cranlsn was right by God-
The Lions were the Packers' B$#CH!!!!!
"Pool-Boy"

The Great Thomas
Sujuk



Since: 17.6.02
From: Miami, Florida

Since last post: 4682 days
Last activity: 4682 days

#19 Posted on
Originally posted by Mr. Heat Miser

---

Heel Stone Cold rawks the house. I could be down with that.

---
My thoughts exactly.


---
Please Support Chris Benoit!
dMr
Andouille



Since: 2.11.02
From: Edinburgh, Scotland

Since last post: 715 days
Last activity: 102 days

#20 Posted on
If necrophilias fair game then having a wife beater in the ranks has gotta be good for some free publicity. Vince would take a willing Austin back in a heartbeat.
Pages: 1 2 Next