LionJeetSingh
Chourico



Since: 3.3.03

Since last post: 4919 days
Last activity: 4746 days

#1 Posted on | Instant Rating: 1.02
Starphone was an interactive phoneline of the Toronto Star that provided news on various subjects. There were a few wrestling categories over the years and before everyone was online, Starphone was the best free source for wrestling news. (similar to the talking yellow pages)

Over the years, different hosts would basically just give out various rumours. After the Observer and Torch went online, the wrestling category needed a change of format. This brought about the most annoying retarded, yet unintentionally hillarious host ever, Joltin Joe!

Joe was clueless about everything yet he took his job very seriously. Whenever I needed a good laugh, I'd call Starphone just o hear Joe surprise/confuse interviwees with his retaded questions. To his credit, Joe managed to somehow land interviews with big names.

It had been ages since I called Starphone so I thought I'd see what Joe is rambling on about today but it saddened me to learn that Starphone is no longer in service. Before the net, this was the place for news everyone in Toronto went to. I'm sure Canadian Bulldog and others can vouch for this one. Maybe I'll email Joe to thank him for the laughs.

RIP Starphone


---

Vut Joo Talkin?
Promote this thread!
CANADIAN BULLDOG
Andouille



Since: 5.3.03
From: TORONTO

Since last post: 2159 days
Last activity: 2158 days


ICQ:
#2 Posted on | Instant Rating: 7.51
I wouldn't do it; he'll probably curse you out like he did me. Of course, I called him names to start with, but that's besides the point....

That said, I'll miss Starphone too. As you mentioned, Joe was laugh-out-loud funny, completely unintentionally. But before him was Norm DaCosta, who as a sports journalist was an is excellent, but as a wrestling commentator -- not so much. Many a time I called him with fake rumors (eg Ultimate Warrior was at a WCW Worldwide taping) and he'd report it on his hotline that very night.

But there was also the LAW on StarPhone at one point, which like the radio show currently, was excellent. Jeff Marek in particular is probably one of the most underrated commentators in the business, and his commentaries on guys like Hogan, Terry Funk and even Lita were particularly memorable.

But back to your original point -- I will miss Joltin' Joe, in a guilty pleasure kind of way.


---
What happens when you email some of wrestling's most famous (and infamous) ladies? Not all that much, but see for yourself anyways in the latest Inside The Ropes
Check out my Year-End Awards voting!!!
The official Canadian Bulldog Blog, Website, and Merchandise Center.

lagboyz_jfk
Cotechino



Since: 18.4.02
From: Chicago

Since last post: 1439 days
Last activity: 1439 days

#3 Posted on | Instant Rating: 0.46
So, am I the only one who first read the headline as "Stephanie no more"?
Greymarch
Boudin rouge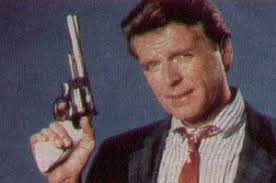 Since: 24.2.03
From: Toronto, Canada

Since last post: 314 days
Last activity: 2 hours

#4 Posted on | Instant Rating: 5.00
You know, I always saw the Starphone references in the paper and on tv, but never got around to checking it out. Just like Phantom, I assumed it would always be around, but now... now it's gone...




---

Finally, a Savior for the WWE!

Wpob
Bierwurst



Since: 21.11.02
From: Williston Park, NY

Since last post: 66 days
Last activity: 4 days

#5 Posted on | Instant Rating: 1.01
Originally posted by lagboyz_jfk

---

So, am I the only one who first read the headline as "Stephanie no more"?

---


Nope, I did too.


---

I think you're an asshole. No, no, let me correct that, an immature asshole. Which is fine, except that you're marrying my daughter and I'm afraid that my grandchildren are gonna be little assholes.
The Goon
Banger
Moderator



Since: 2.1.02
From: Calgary, Alberta, Canada

Since last post: 195 days
Last activity: 143 days

#6 Posted on | Instant Rating: 8.08
I relied on Norm DaCosta and later Joltin' Joe for their many deep insights/made up info. I always wonder if Joe had a job because he was updating that thing far too regularly.

It was also fun to call frequently because for a time I worked at a call centre and we had to bump up the amount of time we were on the phone. I would call the Starphone and let Joe ramble on.

I also recall phoning the Toronto Star back in Norm DaCosta's days to complain he wasn't updating enough. I remember hearing from him first that it was Lex Luger who met the challenge of bodyslamming Yokozuna on the aircraft carrier, and thinking, "no way," until I saw it on Superstars that weekend.

Now Online Onslaught and this board have become my Starphone. I will shed a solitary tear for the many memories Norm and Joe gave me through the years.

(raises glass)
Oliver
Scrapple



Since: 20.6.02

Since last post: 1484 days
Last activity: 1478 days

#7 Posted on | Instant Rating: 2.76
I'll always miss the TALKING YELLOW PAGES, personally.

I remember, way back whenever, there were two wrestling lines on Starphone: there was 1053 and 2049; on the 1053 line was a guy named Savage who really ripped the wrestlers a new one if their performance was terrible. I respected his work :-)

The good news, if those who followed the line want to call it that...is that Starphone will be reborn as NEWSPHONE soon, and will have, yup....wrestling reports.

I have good memories of Joltin' Joe - I made a huge mockery of him when I booked and wrote for an e-fed. Christened as Electric Joel, he'd spout off about his underwater skin diving polo hotline....or how his lines were updated at 4:00pm Eastern time, or 1:00am India time.

I respected his dedication to his line, but I can't say I liked his, umm...delivery much.


---
I've seen the following movies so far this year:
Coach Carter
---
Check out my website