chill
Landjager



Since: 18.5.02

Since last post: 4359 days
Last activity: 4359 days

#1 Posted on | Instant Rating: 2.49
Ay-yi-yi. I'm going to start wearing a seat belt when I watch this show. The buildup to the finale is getting more and more tension-filled each week. Even Tony's loss of control this episode did nothing to alleviate the tension.

Anthony Jr tries to commit suicide, Tony demolishes one of Phil's henchmen, and now Tony and Carm are at odds again (although it's likely just a reaction to the suicide attempt).

Tony vs. Phil is now on...
Promote this thread!
Monte
Mettwurst



Since: 27.3.03
From: Montauk, New York

Since last post: 3354 days
Last activity: 753 days

#2 Posted on | Instant Rating: 7.59
In Ep. 1, Tony becomes depressed when the baby ducks take flight from his swimming pool. They were doing what children of any species must do -- break the bonds of their parents and fly away -- but it saddened him. He felt he was losing his own children. Part of him didn't want Meadow and A.J. to grow up.

Of the two kids, Meadow resisted. She wanted to grow up and fly away. She went to college. She joined a Legal Aid group. She joined Finn for awhile in California. But she couldn't resist home for long. ("Everytime I try to get away, they reel me back in" applies to her, too.) Her constant back-and-forth between med school and law school is just another way to postpone adulthood, to remain dependent on her parents. Where is she now? Back at home.

A.J. has never flown away from the nest. Meadow tells him he should, but he responds by saying he's sick, he needs Carmella's cooking for his blood chemistry, he of the putrid gene. He seems literally tied to adolescence and that house. It's as if there's a cement block around his leg, holding him there. He's stuck.

And who can blame him? It's terrifying to fly away. Remember those first few weeks when you actually left your own nest -- maybe your first month in college? It's exciting, but also scary, like jumping off the high dive into the pool.

Which brings us back to the baby ducks. They didn't just fly away on their own. They were encouraged to do so, and prepared, and pushed, by their mother.

Livia Soprano attached a cement block of despair to every person she ever met, but none heavier or harder to dislodge than on her children. It didn't really work with Janice or Barbara. They escaped, at least for a little while. But not Tony. He was stuck, with her despair and with that other cement block that Johnny Boy placed on him, the expectation that he would join his father's business. When his father sent him with Paulie to kill the bookie, he was guaranteeing that Tony would never fly away, never truly grow up. We've seen that in the childish way Tony appeases his various appetities, from food to women to gambling.

Tony, as we know, had two sons. The first was Christopher. He was the very first person to kill somebody on The Sopranos. He was a stone-cold mobster, and drug addict, and drunk. He was a bad accident waiting to happen, and it happened last week. Tony had many motives when he saw Christopher struggling to breathe -- drowning in his own blood, Tony would describe it later -- but part of him acted, at least subconsciously, to end the cycle, to kill Johnny Boy. You could make the case that Tony had decided that death was better than the Mob Life. If Kaitlynn was better off with her father dead, wasn't Tony better off with his father dead? Maybe that's one of the reasons Tony hasn't shown much remorse. He set Christopher free.

But Livia didn't just work her particular brand of evil on Tony. She left AJ with a cement block of his own -- Life is nothing. You die in your own arms. When AJ tied that block around his foot, he was basically declaring that he was giving in. He was never flying away. He would be an adolescent for eternity.

Who saves him? Tony, now cast as the mother duck. He removes Livia's cement block, as well as the cement block of family expectations. He brings his son out of the water, cradles him like a baby, and there is a feeling here of baptism, of rebirth. Tony is telling A.J. it's OK to fly away.

I think what we have here, in two successive weeks, is Tony subconsciously killing Johnny Boy and escaping Livia -- of "flying away" from her, if you will, letting her drive the bus without trying to hop back in.

To Tony, Christopher's future/his father's past = no hope. A.J. future/Livia's torment = some hope, at least comparatively so.

He drowns Christopher. He saves A.J. from drowning. Isn't Tony saying through his actions that his mother, for all her well-documented faults, represented more hope than his father did? I think Tony is siding with his mother, and that, my friends, is a breakthrough. He can survive her upbringing, but he can't -- and probably won't -- survive Johnny Boy's.

Now, of course, and it's one of the things that make this show so wonderful, is that just as Tony has removed the cement block from AJ's foot, Meadow seems determined to tie it on to her own leg. (Notice her father's lack of excitement at the Patrick Parisi news.)

Maybe it's too late -- maybe the little ducks get to a point where they simply can't fly away -- but Tony now seems to be trying to help them instead of trying to hold them down. That's something, isn't it?

Isn't that progress?


---

Chris Monte loves to dance!
Dexley's Midnight Jogger
Pepperoni
Moderator



Since: 10.10.02
From: New Hampshire

Since last post: 1935 days
Last activity: 1849 days

#3 Posted on | Instant Rating: 7.81
That was a tough episode to watch. But Paulie did manage some humor when he told that story of taking acid once and seeing lasers shoot out of Junior's eyeballs all those years ago.
estragand
Summer sausage



Since: 18.6.02

Since last post: 4228 days
Last activity: 4228 days

#4 Posted on | Instant Rating: 7.59
I feel guilty for having never seen the first two seasons in their entirety. I didn't join the club until Season 3 began, so Livia was never a big character to me. I need to finally watch them, in order, before the finale.

It was typical AJ to mess up the suicide attempt, though.

I also got a kick out of Paulie. Especially when he asked if Tony wanted something form Baja Fresh, which he pronounced as "Bah-juh". Sorta' like when he talked about "Sun Tuh-soo"


---

-ES
Visit ES online- it's "Internet Entertainment"!
kentish
Andouille



Since: 19.8.05
From: My Old Kentucky Home

Since last post: 1643 days
Last activity: 896 days

#5 Posted on | Instant Rating: 2.51
Even though the AJ stuff is getting old, the build up for Tony vs. Phil is great.

It was amazing that Christopher's death was not ruined by spoilers, let's hope that trend continues through the end of the series. I think Tony should die, but I get the feeling he will go into witness protection for either ratting out Phil, his friends, or the Arabs. Or all of the above.


---


Dean! Have you been shooting dope into your scrotum? You can tell me! I'm hip!

RKMtwin
Boudin rouge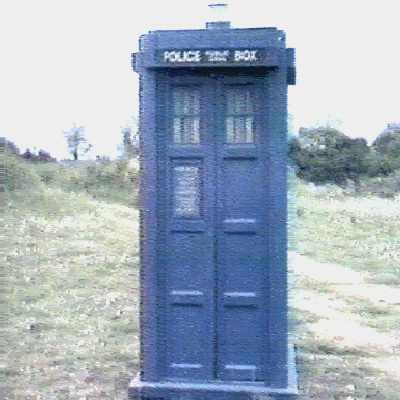 Since: 1.3.02
From: Denver, Colorado

Since last post: 3855 days
Last activity: 3299 days

#6 Posted on | Instant Rating: 4.84
This was a great episode. In fact, these final episodes have all been very well done.

With the Tony-Phil situation hitting boining point, all I could do after watching this episode was shake my head. Someone's going down, and in a very violent way! (I'm rooting for Tony to get the best of Phil Leotardo, for whatever that's worth. The character of Phil just grates on me. I think he's a great villain, for lack of a better description.)

It's interesting that Tony now has a foil who is just as incorrigible and uncompromising as he is. Whereas Johnny Sack(sp) was at least willing to talk turkey with Tony, Phil is completely unwavering. IMO, Phil had everything to do with what happened to Meadow. Also, Phil insulted Tony to his face in their meeting. And Phil will continue to let Tony know of his utter disdain toward him until the very bitter end. Wow.

As much as AJ is a complete doofus most of the time, I couldn't help but feel great pathos for him. He's a victim of his circumstances, even though ostensibly, his circumstances materially don't leave much to be desired. I think there's a point to all that. He's a miserable, misunderstood kid whose issues go far beyond what can be compensated for in terms of what can be bought. Tony and Carmella have ultimately failed him as parents.

Only two episodes left, huh? We hardly knew ye, Sopranos!


---

Left or Right, apathetic or not... VOTE.