dunkndollaz
Banger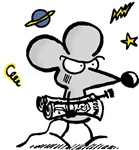 Since: 3.1.02
From: Northern NJ

Since last post: 2 days
Last activity: 5 hours

#1 Posted on 16.7.02 1335.20
With speculation rampant as to whether CRZ is "walking" or not, I thought that an article on walking in NYC from today's NY Times was appropriate.....I work in NYC and I hate Tourist Walkers and Mall Walkers - in the morning I am a casual walker because I come in so damn early but at night I am a walker on a mission - cutting angles and corners with blatant disregard for those who don't know where they are going - I have a boat & a train to catch and have no patience for those who don't realize it - if I have ever cut you off or stepped on you, I apologize but I will do it again if it is the difference between the 5:31 and the 5:59 train......the article follows......

Think You Own the Sidewalk?
July 16, 2002
By MARC SANTORA

On the sidewalks of New York there are jaywalkers, baby walkers, dog walkers, night walkers, cellphone talker-walkers, slow walkers, fast walkers, group walkers, drunken walkers, walkers with walkers and, of course, tourist walkers.
Unfortunately, all of these walkers are walking into one another.
"People no longer know how to walk on the sidewalk," said John Kalish, a television producer in Manhattan. "There was a time that any real New Yorker had a built-in sonar in terms of walking down the sidewalk, even a crowded one, and never bumping into someone. Now - forget it."
In a crowded city that is forever rebuilding itself, sometimes it is impossible to be a graceful walker. Still, strollers say that many problems could be avoided if some basic rules were followed.
First, walking rules are like driving rules.
"Stay to the right is the golden, No. 1 rule," said Chris Avila, 29, who has lived in the city for nine years.
Europeans used to driving on the left side of the road have acute problems getting used to New York sidewalks, said Giannandrea Marongiu, 36, who moved to New York from Italy five years ago. "They don't know where to go," he said. "They are all over the place."
Second, don't be a sudden stopper.
"People who stop short really get me," said Carla Melman, 26, a lifelong New Yorker. She said it was the equivalent of a car wreck on the Long Island Expressway on a Hamptons weekend.
Third, when walking with friends, don't crowd every lane of the sidewalk.
Ms. Avila said she reserves a special sidewalk in hell for "mall walkers," which she defined as groups who insist on walking three or four abreast. "They make me so mad," she said. "When you are around a group of mall walkers, you just have to find a way around them."
Fourth, keep it moving.
The average New York City fast walker does not have to get stuck behind a pack of mall walkers to grow sour. A single person moving at a slow clip-clop can be enough. There is even a word for this slowpoke: meanderthal. An Internet dictionary of slang defines him as "an annoying individual moving slowly and aimlessly in front of another individual who is in a bit of a hurry."
Fifth, don't be a heel stepper.
"I hate it when someone gives me a flat tire," Ms. Avila said. That happens when a heel stepper clips the back of her sandal, knocking it off her foot and causing her to become a sudden stopper.
Sixth, get off the phone.
Pedestrians say cellphone talker-walkers are so lost in their own hyperconnected universe that they are almost as likely to break the rules of walking as tourists. "When you are on a cellphone, you are a group of one," said Michelle Nevius, 32, a walking tour guide in Manhattan.
Roger Evans, a musician, agreed. "Typically I think of a cellphone talker as a guided missile," he said.
However, it is the bike messengers who many complain are the true missiles. Mike Nelson, a bike messenger born and raised in New York, says the walkers have gotten worse. "With the cellphones, Palm Pilots and all the other gizmos, people aren't even aware of what's around them any more," he said. "It's not just the bikers that will run them over, but also trucks, cabs, whatever."
Seventh, keep Fido on a tight leash.
Peter A. Perez, 28, a dog walker at the Wagging Tail, a dog care center in TriBeCa, says too many inexperienced dog walkers use long leashes that can become tripwires. And, he said, dog walkers should "never allow dogs to introduce dogs to other dogs," as this can create overactive obstacles.
Unnatural obstacles can also spoil a stroller's stride.

Scaffolding, a major walking hazard, seems to be growing like kudzu in front of buildings in the city. "You do see more scaffolding," said Ilyse Fink, a spokeswoman for the Department of Buildings. In 2000, nearly 4,000 permits were issued for new scaffolding and worker sheds, up from roughly 1,600 in 1995, Ms. Fink said, mostly because of tighter building inspection laws and building owners with more money for upkeep in flush times.
Ms. Fink volunteered her own pet peeve about city walkers.
"I can't stand when people are standing at the corner
talking to their friends or rubbernecking," she said. "I'm
like: 'Why don't you move? You don't do that when you are
driving a car.' "
And Ms. Fink would not hang up the phone until she had pointed to another danger: baby strollers. As an admitted mother, she knows that mothers think of the stroller as an extension of themselves and, therefore, do not consider the added space they are occupying. "When I would be jaywalking with the stroller, people would be like, 'Do you know you have a baby?' " she said.
Even if every walker followed all the unwritten walking rules, it would still be hard to get around because New York is more crowded. In 1991 there were 22,790,000 visitors to the city, according to NYC & Company, the city's convention and visitors' bureau. In 2000 there were 37,380,000 visitors walking the streets, it said. Add that to Manhattan's 1,537,195 residents and some 800,000 daily commuters until millions of people are fighting over the sidewalks.
Fred Kent, president of the Project for Public Spaces, a nonprofit group that advises communities on public planning, sees the walking crisis as part of a much larger problem. "I think it is all part of this trend away from being comfortable as a pedestrian," he said. American cities and American life in general is so focused on the car, he said, that "we are becoming enormously obese, because we have few opportunities to walk and very few opportunities to exercise."
Mr. Kent says walkers should not be mad at one another, for they have a common enemy. "They are in this situation by manipulation," he said. "We have developed rules for pedestrian traffic to enhance car traffic rather than traffic rules that would benefit pedestrians." But short of ripping up the city's roads, Mr. Kent could not offer a walking peace plan.
But Stella Cashman, who organizes racewalking events in Central Park, could. She pointed to the rules of track and field as a model to help ease the congestion. First, "no intentional contact (or pushing)." Second, "no attempts to impede the progress of others." Finally, "Allow sufficient distance (i.e. three steps) before cutting in front of another."
With those rules, a referee in some parts of the city would be awfully busy. At the corner of Canal and Broadway there is a perfect storm of pedestrian obstacles. Merchants sell everything from shoes to diamonds. Food vendors' carts face the storefronts. Nearby scaffolding, a subway entrance, a few homeless people on the ground and tourists looking for a deal make the corner nearly impossible to navigate.
"A lot of time I take to the street," said Kwok Wan, a letter carrier who has walked a route in the Chinatown area for 18 years. "If they are shopping, they are not moving."
Michael McDaniel, visiting from Birmingham, Ala., was shopping there with his family. He said he thought he obeyed the rules for walking in New York. "I follow the no-walk sign," he said. "Sometimes we ad-lib when we see other folks doing the same."
Mr. McDaniel acknowledged that his family often stopped suddenly if the urge struck them. But they were learning fast.
"Single file moves much faster," said Mr. McDaniel, now a reformed mall walker. "If we try and go three across, it slows us down."



---

"Tell me a story Jack."

"Fuck you."

"Oh, that's one of my favorites."

-48 Hours
Promote this thread!
evilwaldo
Lap cheong



Since: 7.2.02
From: New York, NY

Since last post: 3089 days
Last activity: 2870 days


AIM:
#2 Posted on 17.7.02 0854.38 | Instant Rating: 0.00
I love this article!!!!

I walk everyday from the Ed Sullivan theater to Penn Station to catch my train and agree with this article wholeheartedly.




---

Prime evil of Kaiju Big Battel is very mysterious and expensive doctor.
MoeGates
Andouille



Since: 6.1.02
From: Brooklyn, NY

Since last post: 69 days
Last activity: 1 hour

#3 Posted on 17.7.02 1245.25
I too dug the article. Here in Madrid people are the absolute worst. I can´t wait to get back home (I´m also really missing a decent slice of 'za, although the train here is great). My biggest peave is mall walkers (I can generally negotiate all the other kinds without getting hit by a bike messenger), although I have to admit that when with others on a non-crowded street, mall walking is really the norm.


---

Expressing myself EVERY day!
dunkndollaz
Banger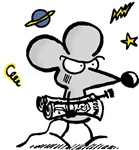 Since: 3.1.02
From: Northern NJ

Since last post: 2 days
Last activity: 5 hours

#4 Posted on 17.7.02 1316.18
I got caught up in a 3 person pile up at lunch today - a suddenstopper actually turned and reversed course on me and when I stepped back to avoid him I wound up stepping on the foot of a heel stepping tourist.....


---

"Tell me a story Jack."

"Fuck you."

"Oh, that's one of my favorites."

-48 Hours
DMC
Liverwurst



Since: 8.1.02
From: Modesto, CA

Since last post: 3157 days
Last activity: 3151 days

#5 Posted on 17.7.02 1427.11
Walking is SOOO east coast.

DMC


---

"And win, lose, or draw, trust me. I'm gonna respect myself in the morning, and you're gonna respect me." -Arn Anderson
SmooveK
Goetta



Since: 27.6.02
From: Fukushima, Japan

Since last post: 3436 days
Last activity: 3124 days

#6 Posted on 17.7.02 1509.49
What kind of Walker am I?

I'm a Texas Ranger!

-K


---
See the newly minimalisticated SmooveK.com today. Smoove Komics, pictures, and submit your loyalty to SmooveLand. It's everything you've ever wanted in a website, exactly!

hayabusa
Mettwurst



Since: 22.6.02
From: Brooklyn, NY

Since last post: 3477 days
Last activity: 3287 days

#7 Posted on 17.7.02 1851.08
Originally posted by SmooveK

---

What kind of Walker am I?



---


I'm a Jimmie "J.J" Walker, because I'm DYNAMITE!!!


---

"Behind the bag, it gets through Buckner and the Mets win"