John Orquiola
Scrapple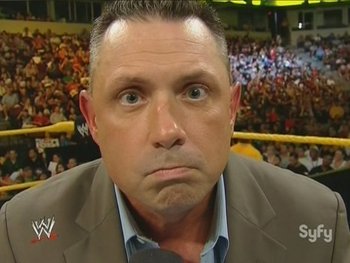 Since: 28.2.02
From: Boston

Since last post: 1452 days
Last activity: 1452 days

#1 Posted on | Instant Rating: 5.13
Smallville is a far better superhero TV series than Heroes. Smallville is a way more fun show to watch. They don't posture like they're more profound or original than they are. As far as I'm concerned, they have hotter chicks. More importantly, Smallville's characters have the advantage of being the established DC Comics heroes beloved by generations: Superman and his Superfriends.

For a second, just a second, I thought they were gonna kill Chloe. And for that second I was a little relieved because then I would have been done with Smallville for good. But no, she wakes up naked in a morgue. And I'm also glad because now's not the time to leave Smallville.

After hating this show for five seasons I rather enjoyed it in its sixth by embracing both its dumbness and its improvement with the addition of Green Arrow, Martian Manhunter, and the Justice League.

The best part of Smallville today is that they seem fully committed to turning the show into Action Comics. Smallville is much more now than the hoary "teen Superman growing up" concept they've beaten to death. Little by little over the years, and full-on in season 6, Smallville has become the DC Universe on television.

The roll call of the opening credits' main cast of characters this season is comic geek heaven:

SUPERMAN
LEX LUTHOR
LANA LANG
CHLOE SULLIVAN
LOIS LANE
JIMMY OLSEN
SUPERGIRL
with
LIONEL LUTHOR
guest starring
BIZARRO
and
THE MARTIAN MANHUNTER

This show is now four very hot chicks surrounded by superheroes and supervillains. The Kents are gone, everyone is 21 or older, the pretenses that they are kids in school and must go to classes, etc. look ripe for permanent abandonment. If Clark somehow finally does the 180, stops being a selfish dumbass and begins acting like SUPERMAN, that will be the final piece of the puzzle missing. As Smallville turns into Action Comics: The Television Series, it's finally really finding itself. As series reinventions go, this is pretty fun. Still dumb, sure, but mostly fun.

Clark really needs to get on with learning how to fly. It's time he wore the tights and cape. It's time he really, finally becomes Superman. And stops being such a douche.

(edited by John Orquiola on 28.9.07 0803)
---

Back of the Head: www.backofthehead.com
Promote this thread!
It's False
Scrapple



Since: 20.6.02
From: I am the Tag Team Champions!

Since last post: 90 days
Last activity: 28 days

#2 Posted on | Instant Rating: 4.65
I agree with all of this and emphatically endorse Smallville after hating it for so long.

Need more to get excited about? How about DEAN CAIN~! guest starring on the October 18 episode? Or better yet, how about James Marsters returning as BRAINIAC this winter?

Time to start jumping on the Smallville bandwagon.


---

It's HAMMER TIME!
The Goon
Banger
Moderator



Since: 2.1.02
From: Calgary, Alberta, Canada

Since last post: 225 days
Last activity: 198 days

#3 Posted on | Instant Rating: 8.24
Add Helen Slater to those guest stars. Also, Green Arrow will be returning later this season.

This show has certainly been a guilty pleasure for me, and I'm looking forward to this season. I do hope they start writing with an endgame in sight, though, as there's been a lot of filler in the past couple of seasons.


eventhis
Haggis



Since: 14.9.07

Since last post: 3356 days
Last activity: 3352 days

#4 Posted on
For me, the show started to really pick up once they left a lot of the romance and silliness behind and started concentrating on the actual Superman mythos (or at least Smallville's take on it) -- the strongest episodes have been those featuring BRAINIAC, the proto-Justice League, and so on. Starting with last season, we've seen Clark start to embrace his hero role, and it'd be good to see that continue.

The fact that they have a nice group of attractive women on the show certainly helps things, and they're all at least decent-to-good actresses. I'm glad they didn't kill Chloe -- I've been afraid that since she wasn't a comic-established character, they'd be looking for ways to get rid of her, especially with Lois Lane on the show.

Michael Rosenbaum is still killin' it as Lex Luthor.
StingArmy
Andouille



Since: 3.5.03
From: Georgia bred, you can tell by my Hawk jersey

Since last post: 848 days
Last activity: 78 days

#5 Posted on | Instant Rating: 4.90
Yay, more Smallville fans! I must say I'm a little disappointed that they disposed of Bizzaro so quickly and easily. Unless he's coming back I suppose, in which case I have no complaints about the premiere.

- StingArmy
kentish
Andouille



Since: 19.8.05
From: My Old Kentucky Home

Since last post: 1306 days
Last activity: 559 days

#6 Posted on | Instant Rating: 2.33
I do enjoy Michael Rosenbaum, but it seems like this show has run out of steam. The main reason I feel that way is that it seems they have long since done all they can do with just Clark. Take the Justice League episode last year for example: You have Aquaman! Cyborg! Impulse! Green Arrow! And....Clark? He just needs to be Superman if everything around him is from the Superman mythos, and no longer the mythos of Superboy (can I still use that term legally?).

Also, while many of the guest heroes/villains are well portrayed, we never get the one that most people would like to see the most: Batman.

Regardless of all this, Lois is still hotter than Georgia asphalt.


---


"I like your Christ, I do not like your Christians. Your Christians are so unlike your Christ."

-- Mahatma Gandhi

Cerebus
Scrapple



Since: 17.11.02

Since last post: 352 days
Last activity: 73 days

#7 Posted on | Instant Rating: 1.48
Originally posted by kentish

---

...He just needs to be Superman if everything around him is from the Superman mythos, and no longer the mythos of Superboy (can I still use that term legally?).

---


Superboy, Superboy, Superboy!

(...awaiting court papers...)

Yes you can, as long as you are not profiting from it.

I agree that they need to 'Man' him up, but I don't think they will. I'd be highly shocked if we EVER see him in the red and blue with a cape. The CW doesn't get enough ratings for that.

The last two things this show needs to be completely awesome is for a Green Lantern appearance and for Mxyzptlk to have an episode.
John Orquiola
Scrapple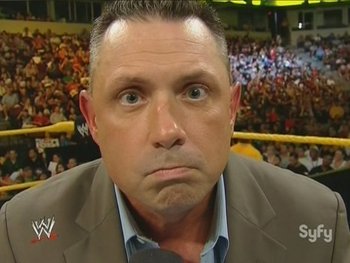 Since: 28.2.02
From: Boston

Since last post: 1452 days
Last activity: 1452 days

#8 Posted on | Instant Rating: 5.12
Originally posted by Cerebus

---

The last two things this show needs to be completely awesome is for a Green Lantern appearance and for Mxyzptlk to have an episode.

---


Mxyzptlk already had his episode and it was one of the better ones from season 4:

"Jinx" aired November 3, 2004
Foreign-exchange student Mikhail Mxyzptlk has the power of persuasion, and uses it to fix sporting events. Clark and Chloe try and figure out how he is controlling everyone. Mikhail makes a bet with Lex to keep his citizenship, but Clark and Chloe discover his weakness, preventing him from controlling the game. With his powers lost, Mikhail surrenders to Lex, but Lex decides to take him to a secret lab, 33.1, where he hopes Mikhail will regain his ability.[12]

Green Lantern would be pretty sweet. He's the last of the JLA (not counting WW and Bats, who are legally restricted) big guns who hasn't appeared on the show in some form or another.

Actually, that reminded me that when Smallville debuted in 2001 and was a hit, I joked with my friends that next, we should have had a show called Coast City, about young hothead risktaker Hal Jordan growing up with his girl Carol Ferris, his sidekick Tom "Pieface" Kalmaku, and his rival John Stewart. Guy Gardner would have been their gym teacher and Hal would have been mentored by a strange little man named Mr. Ganthet.

It would have lasted as long as Smallville will run and the ending would have been Abin Sur crashing on Earth in the last episode. The final shot would have been Hal putting on the ring, the screen filing with green, and fading to black.

Maybe we'll still get that show someday...

(edited by John Orquiola on 28.9.07 2052)

---

Back of the Head: www.backofthehead.com
Quezzy
Scrapple



Since: 6.1.02
From: Pittsburgh, PA

Since last post: 3 days
Last activity: 13 hours

#9 Posted on | Instant Rating: 3.23
I can't agree. Michael Rosenbaum and Erica Durance are great as Lex Luthor and Lois Lane but Tom Welling is as bland as Superman. Chloe is the most annoying character to ever grace a television screen and Kristen Kreuk, hot or not, is a horrible actress. Most of the new Justice League members are just your typical WB crappy good looking actors. I hope Green Lantern never appears on the show because I don't want him to be played by a One Tree Hill reject. I tried to give Smallville one last chance last season but that season finale was the biggest snoozefest of the finale season.


---

Lance's Response:

THAT IS AWESOME!
kentish
Andouille



Since: 19.8.05
From: My Old Kentucky Home

Since last post: 1306 days
Last activity: 559 days

#10 Posted on | Instant Rating: 2.33
Yeah, and their version of the Justice League already has one guy that wears a green hoodie. ; )


---


"I like your Christ, I do not like your Christians. Your Christians are so unlike your Christ."

-- Mahatma Gandhi