Ringmistress
Lap cheong



Since: 15.1.02
From: Philly

Since last post: 3987 days
Last activity: 3986 days

#1 Posted on | Instant Rating: 2.00
While I continue to ponder the whereabouts of the suddenly missing ladies' board, here are this week's spoilers from Smackdown, if that's okay with the big boss...

From 411, first Velocity...
- Three different Wrestlemania videos were shown on the big screen.

- In a dark match, Spanky & Paul London defeated Bill Gator & Travis Ponco.

- Tazz received a large "ECW" chant when he came out to do commentary for Velocity.

Velocity matches:

- Billy Kidman defeated Nunzio with a shooting star press.

- Rhyno pinned Orlando Jordan following a gore.

- Sean O'Haire pinned Crowbar/Devon Storm.

- Sho Funaki & Ultimo Dragon defeated Joey Matthews & Jason Vortello.

Now, Smackdown:
- A red carpet was put down in the ring for the WWE Championship presentation to Brock Lesnar. Vince McMahon and Sable came out to the ring, but Kurt Angle's music hit, and Angle came out. Vince said he expected Angle to come out and bitch about his loss, and told Angle that he was going to have to work his way back up the ladder if he wants a title shot. Angle said he was there to "kick Brock's ass" and said either Brock could come to the ring, or he could go to the back and find him. John Cena came out instead, and cut a rap on Angle for losing the title, and told Angle that he "sucks". Angle beat up Cena, tossing him from the ring, and Cena retreated. Since Brock would not come to the ring, Angle went to the back to look for him. Angle broke into Brock's dressing room, but Brock was not there, so Angle trashed the room. As Angle was leaving the room, Cena attacked Angle and ran off. When Angle got up, he went off in pursuit of Cena.

- John Cena ran from the building, got in a car and left. Kurt Angle ran out, saw him driving off, and commandeered Vince McMahon's limo to follow him.

- Los Guerreros defeated Matt Hardy & Shannon Moore to retain the WWE Tag Team Championship when Eddie pinned Moore with a frog splash. After the match, as Chavo was leaving, Matt Hardy gave Eddie the Twist Of Fate onto one of the tag title belts. Chavo ran back in to make the save, but Charlie Haas came in from the crowd and knocked Chavo from the ring. Haas then put Eddie in the Haas Of Pain.

- It had been announced earlier that Eddie was going to have to defend the U.S. Title against Haas later tonight.

- A-Train came to the ring and got on the mic, ripping on the fans in Philadelphia and even getting in Tazz' face. He said he is tired of hearing how he can't beat Chris Benoit. A-Train ended up beating on the timekeeper before Benoit came out. The two brawled, and Benoit locked on the Crippler Crossface. A-Train broke the hold, standing up out of it, and tossed Benoit to the floor. A-Train then cracked Benoit with a chair, leaving him laying.

- Backstage, Eddie Guerrero was in pain from the Charlie Haas attack. The trainer said perhaps he shouldn't wrestle tonight, but Eddie told the trainer not to tell him what to do. Eddie walked off, determined to wrestle, with Chavo supporting him.

- Backstage, Vince McMahon told a production assistant that they would be having the WWE Title presentation to Brock Lesnar tonight.

- Josh Matthews interviewed Charlie Haas. Haas said that he took out Eddie Guerrero tonight just like the Guerreros took out his partner Shelton Benjamin last week. He vowed to take the Unites States Title tonight, the same way the Guerreros took his Tag Team Title last week.

- In a really good, and long, match, Yoshihiro Tajiri defeated Rey Mysterio to win the Cruiserweight Championship. Tajiri spewed red mist at Rey and delivered a kick to the head for the win.

- Jamie Noble & Bradshaw defeated The Basham Brothers by disqualification. Bradshaw hit the Clothesline From Hell on Doug and Shaniqua ran in and hit Bradshaw for the DQ. During the match, Shaniqua clotheslined Nidia on the floor.

- Charlie Haas vs. Eddie Guerrero for the U.S. Title is next.

- Footage of Rock at his Hollywood premiere for "The Rundown" was shown.

- It was announced that there would be an update on Zach Gowen next week.

- Big Show defeated Arch Kincaid & John Walters in a handicap match. Show then joined Tazz and Michael Cole to provide commentary.

- Vince McMahon was about to have some fun with Sable when Stephanie McMahon showed up in the office and reminded Vince that she won't quit her job as General Manager.

- Eddie Guerrero defeated Charlie Haas with a frog splash to retain the U.S. Title. Big Show attacked Guerrero before the match and tossed him into the ringpost back first. The story of the match was Haas working on Guerrero's back. Near the end, Haas tried to use the title belt, but the referee stopped him. There was a ref bump, and Haas charged at Guerrero, but Eddie had grabbed the belt and draped it over a corner. Guerrero sidestepped Haas, who collided with the belt in the corner. Eddie then delivered the splash for the pin.

- Smackdown ended with the title ceremony. Vince McMahon presented the belt to Brock Lesnar, who talked about how he is unstoppable. The Undertaker came in, and confronted Brock about their number one contender's match a few weeks ago (which Brock hit Taker with a chair). Undertaker revealed that at No Mercy, he will challenge Brock for the WWE Championship.

- Vince McMahon got in Undertaker's face, asking who made that match. Stephanie McMahon came out and revealed that she made the match. Vince threatened to wrestle Stephanie himself if she didn't change the match. Stephanie stood her ground, so Vince McMahon announced that he will wrestle his daughter in an "I Quit" match at No Mercy and force her to quit.

- The show ended with a brawl, and Undertaker chokeslamming Brock Lesnar.

- So, for No Mercy, we have:
* The Undertaker vs. Brock Lesnar for the WWE Championship.
* Stephanie McMahon vs. Vince McMahon in an "I Quit" match.

Vince and Steph in a match on PPV finally? Yeah baby! Save those dollars NOW!

(edited by Ringmistress on 24.9.03 0728)

---

After a quarter of a century on this planet, there's two things I know for sure...
1)I'm smarter than I was a year ago.
2)WWE isn't.
1200 bitches and counting....
Promote this thread!
fuelinjected
Banger



Since: 12.10.02
From: Canada

Since last post: 4574 days
Last activity: 4574 days

#2 Posted on | Instant Rating: 5.15
Vince vs Stephanie? Oh ... oh my.
Matt Tracker
Scrapple



Since: 8.5.03
From: North Carolina

Since last post: 4 days
Last activity: 2 days

#3 Posted on | Instant Rating: 6.27
'Stephanie McMahon vs. Vince McMahon in an "I Quit" match.'

*I* quit! God, I'm hoping they pick people to wrestle for them.

Is there any reason to worry that Show joined Tazz and Cole right before the Eddie match?

Velocity looks like quite the show this week.


---


"To be the man, you gotta beat demands." -- The Lovely Mrs. Tracker
The Vile1
Lap cheong



Since: 4.9.02
From: California

Since last post: 3324 days
Last activity: 3056 days

#4 Posted on | Instant Rating: 4.63
Wait a minute, wasn't John Cena supposed to face Eddie for the US title this week? What happened there.


---

"Just a humble bounty hunter, ma'am."
-Spike Spiegel
CANADIAN BULLDOG
Andouille



Since: 5.3.03
From: TORONTO

Since last post: 1858 days
Last activity: 1856 days


ICQ:
#5 Posted on | Instant Rating: 6.30
Wow....

WWE finally went with a McMahon v. McMahon match-up that even I thought they'd never stoop to...

Say what you will about Raw, but I liked the lineups for both Raw PPV's so far much more than Vengeance and what No Mercy is shaping up to be.... now they have still time to shape No Mercy a bit, but seriously, other than the impending Angle/Cena match, there's not much to look forward to.

(edited by CANADIAN BULLDOG on 24.9.03 0919)

---

EXCLUSIVE, JAM-PACKED Unforgotten PPV Preview!!! Did Triple HHH dump Stephoney? All this plus an EXCLUSIVE interview with Booker T (Jones) in the latest Inside The Ropes!!!

------------------------------------------------------------
The official Inside The Ropes archive!!!
Mayhem
Scrapple



Since: 25.4.03
From: Nashville, TN

Since last post: 307 days
Last activity: 191 days

#6 Posted on

I wonder if they're setting up an Eddie/Big Show Match for the US title at No Mercy ...

I've said it once, I'll say it again ... Poor Benoit ...

I think maybe Rhyno should be moved to RAW now since they need a good bruiser-type heel.


---


"This is U.S. History, I see the globe right there." -- Jeff Spicoli, Fast Times at Ridgemont High.
StaggerLee
Scrapple



Since: 3.10.02
From: Right side of the tracks

Since last post: 5 days
Last activity: 20 hours

#7 Posted on | Instant Rating: 4.16
Wow! It took five posts to have somebody say something on Benoits behalf! FIVE POSTS! Is the Benoit love slipping?
oldschoolhero
Knackwurst



Since: 2.1.02
From: nWo Country

Since last post: 3299 days
Last activity: 3233 days

#8 Posted on | Instant Rating: 4.46
"Say what you will about Raw, but I liked the lineups for both Raw PPV's so far much more than Vengeance and what No Mercy is shaping up to be.... now they have still time to shape No Mercy a bit, but seriously, other than the impending Angle/Cena match, there's not much to look forward to."

As much of a Raw apologist as I am, I find the idea of Brock/Taker, Angle/Cena, a hot tag title match (most likely), a Cruiserweight Title Match, and even Eddie Vs. Big Show much better than what Unforgiven was.


---
And Lo, The Urine Shall Flow Freely In The Aisles, As Small Children And Frail Old Ladies Flee Before The Brutality, The Might, The Sheer Viciousness...Of ~EVIL COACH~!
The King of Keith
Lap cheong



Since: 4.11.02
From: Winchester, VA

Since last post: 1262 days
Last activity: 1261 days

#9 Posted on | Instant Rating: 5.54
I am intrigued by Show/Guerrero. There's no one hotter than Eddie right now and Show has been highly motivated in the last few weeks. This could be a fun, fun match and it could further cement Eddie as a up-and-coming main-eventer.

I can dig Benoit/A-Train as well. A-Train is fun to watch and Benoit is gold.


---

Hail to the Redskins! Patrick Ramsey will own you! 15-1, here we come!
thatdude21601
Pickled pork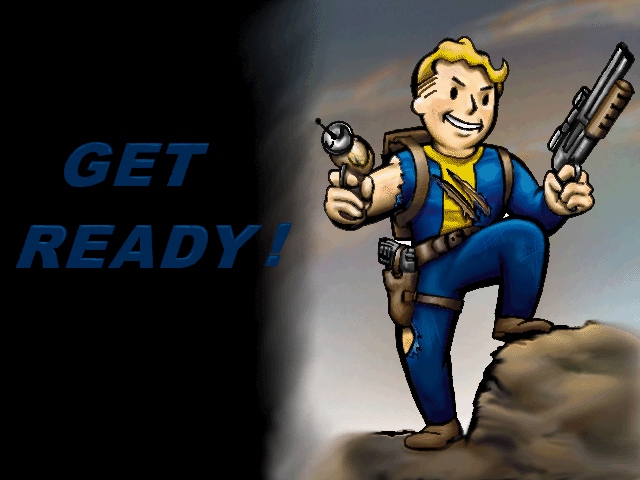 Since: 22.9.03
From: Easton, md

Since last post: 5168 days
Last activity: 5168 days

#10 Posted on
Originally posted by Ringmistress

---

In a really good, and long, match, Yoshihiro Tajiri defeated Rey Mysterio to win the Cruiserweight Championship.

---


...Good, lots of titles swappin going down on SD. Now I hope my boy can hold onto it for long time.


---

"dubya never talks while cheney is drinking water...check that shit out"

Shem the Penman
Toulouse



Since: 16.1.02
From: The Off-Center of the Universe (aka Philadelphia)

Since last post: 1575 days
Last activity: 1374 days

#11 Posted on | Instant Rating: 4.53
Who the heck are Arch Kincaid and John Walters? Random local jobbers?


---

"I do have a degree in electrical engineering... from almost 20 years ago. Punchcard systems were just becoming obsolete, we had rotary phones in the dorms, and a modem was still a gizmo the size of a shoebox into which you squooshed the phone receiver itself. In short, we lived like animals.

The instant obsolesence is why I became a writer. The rate of punctuation in a sentence doesn't double every 18 friggin' months, and you never have some 22-year-old looming over your shoulder, shaking his head, saying "dude... you're still using adverbs...?"

-- Bob Harris
EddieBurkett
Boudin blanc



Since: 3.1.02
From: GA in person, NJ in heart

Since last post: 15 days
Last activity: 11 hours

#12 Posted on | Instant Rating: 6.37
John Walters has wrestled for Ring of Honor (as the other member of the Purists with Tony Mamaluke) and is currently competing in their Field Of Honor. Unless I'm mistaken, he also did an injury angle in another fed that was supposed to appear legit, but wasn't.

Arch Kincaid, however...?


At least on this PPV, Vince and Steph will only occupy one slot that could otherwise go to legitimate wrestlers. When was the last PPV that didn't feature a McMahon in active competition?

Edit: Reviewing the Q 'n D's in the Guest Columns section, I answered my own rhetorical question. Badd Blood in June was the last PPV to not feature any McMahon's wrestling.

(edited by EddieBurkett on 24.9.03 1530)

---

Low tide for the time being.
The Red Sox Fan
Cotechino



Since: 31.3.03
From: Philly Burbs

Since last post: 3226 days
Last activity: 703 days

#13 Posted on | Instant Rating: 0.00
Well, I was there for the taping. Scored some free seats from a buddy.

The Tajiri-Rey match was very good, but somewhat slow in the middle. Lots of good spots, and will certainly come off well on TV. I know a lot of the kids sitting near me were extremely disappointed to see Rey lose. One spot to look for: Rey hung in the Tree of Woe, and a righteous drop kick to the face from Tajiri. Awesome stuff, and the crowd all went "Oooh".

The Kidman-Nunzio match for Velocity was really good, and it was my first time to see the SSP in person. Awesome to see and a ton of flashbulbs going off.

A lot of the people around me were VERY disappointed to only see Angle, Lesnar, Cena and 'Taker in interview spots.

Eddy is the fucking man.

One of the biggest heat-drawers in the whole building was the guy in the front row with the swank blue Roy Williams (Cowboys) jersey.

Seeing Ultimo live was extremely cool. He is still quick as a cat, but the crowd (as it did for most of the night) popped for the entrance and then sat on their hands. Funaki and Dragon both shook hands with a group of Japanese fans who sat directly behind Cole and Tazz.

Paul London looks like he could be a great addition to the cruiser division. He got a pretty decent pop, all things considered, and that's likely due to the ROH appearances.

Tazz did NOT get a large ECW chant when he came out. A few diehards chanted, but not for long. I honestly think most of the Philly crowd is done with the Hardcore legacy of ECW.

Steph got a HUGE pop when she came out. Standing O from the guys in front of me. Quite frankly, she got as big a pop as Vince, Angle, Cena and Taker got. Or pretty damn close.

It still amazes me to see people make signs for a Smackdown brand show with Austin and Jericho and RVD and Goldberg.

CZW (a local ECW-lite promotion) handed out flyers after the show.

All in all, a fairly entertaining evening, but I really wanted to see Kurt Angle wrestle.


---

Simple way to make me happy: 2003 World Series Champions, Your Boston Red Sox
Phantom
Frankfurter



Since: 17.3.02

Since last post: 3687 days
Last activity: 3663 days

#14 Posted on
Of note: look at the timing for the Brock/Taker match. Exactly one year since Brock and Taker had their Hell In A Cell match that saw Taker shatter the Muta bladejob rating system, and had Taker on the shelf for a month or two. Plus, Taker's been on a hot streak in his matches lately. Now that he's had a reduced ring schedule and has had some time to heal, his matches have been.

Though damn that bastard Eddie Guerrero. Or should I say... Eddie GuerrHHHero. He hogs half the show, winning his Tag Title match, then making Charlie Haas look like a chump by beating him to retain his other title. Eddie went into the match crippled and was ambushed by the Big Show, and he STILL managed score the pinfall on Haas.

(Okay, that last part was sarcasm. But they need to put some sort of explanation why Cena would drop right out of his US Title hunt and long-running feud with Eddie to start something with Angle.)

It's False
Scrapple



Since: 20.6.02
From: I am the Tag Team Champions!

Since last post: 67 days
Last activity: 5 days

#15 Posted on | Instant Rating: 5.11
Can any good come of a Vince/Stephanie match? Is THIS what they're going to use to sell No Mercy? HMM???

On the upside, I'm looking forward to an Eddie/Show match. Yeah, it won't be a 5-star classic, but look at it this way. Eddie's facing a guy 2 to 3 times his size, thus the only way to feasibly win would be to use ALL HIS CHEATING PROWESS! This match could be a lot of fun!


---
LS: You're sure going into the women's locker room will get us on TV?
GD: Absolutely! And if it doesn't, I've got Max Mini ready to come out of retirement. HE'LL get us on Raw! Nothing spells ratings like MIDGETS!
Matt Tracker
Scrapple



Since: 8.5.03
From: North Carolina

Since last post: 4 days
Last activity: 2 days

#16 Posted on | Instant Rating: 6.27
I fear that an Eddie/Show match will culminate in the Low Rider vs. the Giant Monster Truck.

But I really hope that Eddie becomes the first wrestler to beat someone after hitting them with two belts at the same time. Con-belt-o~!


---


"To be the man, you gotta beat demands." -- The Lovely Mrs. Tracker
King Of Crap
Goetta



Since: 17.9.03
From: Holley, New York

Since last post: 4789 days
Last activity: 4720 days

#17 Posted on
I'm guessing Cena beats Eddie for the belt (possibly with help from Show), and the two go into their seperate feuds.

Remember, the Vince/Steph match is for so-called "marks" who react simply on character.

WWE does not, and will never book for the net!
Spiraling_Shape
Bierwurst



Since: 2.1.02
From: PA

Since last post: 12 days
Last activity: 3 hours

#18 Posted on
I was there too, and here are a few more notes...first off, the crowd size it kinda sad now. The first shows I went to at the formerly-FU Center, the pops for the Taker were unbelieveable. Last night, it was closer to "Yayyyy...Taker!" However, I think he had the most signs that I saw, followed by Cena and Angle. It did seem like a weaker show than my previous Philly shows, especially with Cena and Angle being gone within the first 20 minutes. And Benoit having a non-match too. And yes, Steph is way over.

We were sitting alongside the quasi-ramp (gone for Eddie`s truck to come in) on stage left(?). Supposedly something happened way back against the railing..maybe someone fell? We couldn`t tell. I *DID* make a SHADES OF POKERFACE sign, which no one got, and I wasn`t in a position for Josh or Tazz to see it, but I did hold it up a lot during Velocity. Another great little moment, there were a handful of folks cheering for Matt and giving the V1 sign as he walked back post-match, so he gave the V1 sign back...and lowered two fingers. What a heel! :)


---

"I'm the best poetic genius since Leapin' Lanny Poffo."
Jakegnosis
Morcilla



Since: 26.7.02
From: Maine

Since last post: 4173 days
Last activity: 4157 days

#19 Posted on | Instant Rating: 3.91
Originally posted by Spiraling_Shape

---

I *DID* make a SHADES OF POKERFACE sign, which no one got, and I wasn`t in a position for Josh or Tazz to see it, but I did hold it up a lot during Velocity.

---


I'm DEFINITELY watching Velocity for that. You are a good man.

I can't believe Benoit has to work with A-Train. I mean, I guess he can carry him, as Benoit can carry anyone, but I have the sneaking suspicion that Albert is going to go over as he gets push #623. I think it's a perfect time to do a Benoit/Lesnar feud, but it looks like that will never happen. I'd be happy just to see Benoit get a Kane-style 24-hour title reign. The man has definitely earned it, and he's been crazy over at times.

As for Show/Eddie, I think it sounds like good shit. I like the Big Show a lot, personally, although I think he would be more fun as a goofy face (Did anyone see him on Conan O'Brian around February? He was funny as hell!). He is slow and unwieldy, but he can't really help it, you know? I think he's done a great job in the past year or so; he's really stepped up his game since 2000. And Eddie, like Benoit, can make anybody look good. This should be a fun, kinda silly feud.

Steph vs. Vince, though... That gives me The Fear.


---

The man, the myth, the legend...


POKER FACE!!!

Rangers Lead the Way!
Phantom
Frankfurter



Since: 17.3.02

Since last post: 3687 days
Last activity: 3663 days

#20 Posted on
The Vince/Steph feud right now has exactly one purpose – to give us a storyline reason for why Steph is leaving for a few weeks during her wedding/honeymoon. The match will probably take place second-to-last as a palette-cleanser before the Taker/Brock rematch of No Mercy 2002. And who knows – it may actually lead to some decent matches down the line, as Steph and Vince's appointed champions fight it out when she gets back.

And as for people not wanting to see Taker get a title shot: the local superfan (so called because he still thinks it's all real, because Taker is his absolute favorite wrestler, and because he actually thinks he has a psychic empathic link with Undertaker) was already in high spirits last night and predicted that Taker would get the shot last night at the bar. This guy hadn't read spoilers. He just thought it was Taker's right to get the next shot because "he's been there longer than anyone else." This from the guy who is probably the living definition of the word, "Mark." He sees Shane get shocked in the nuts, he looks for rubber underwear to keep someone from doing the same to him.

He was also riding high because he hates HHH and the way the guy kept cheating out wins, and really wanted to see the smug bastard get his comeuppance. But not in the Internet HHHater way. In the "I watch because I want to see someone pin that guy" way.

Pages: 1 2 Next