The Psycho Pirate
Chorizo



Since: 31.3.02
From: Earth-Three

Since last post: 5633 days
Last activity: 5360 days

#1 Posted on

Great. Mean Mark beats both Angle and Benoit.

I don't care about UT being # 1 contender, but this stupid booking robbed us of another Angle/Benoit match. BOO!

Is UT a plus for Smackdown or a minus?


---

You're all so WONDERFUL. Why did they ever have to remove you from the continuity? You'd have made for MARVELOUS stories. You WILL make marvelous stories. And the FIRST story of the new world will be a story of REVENGE! -- The Psycho Pirate, Animal Man 23, May 1990.
Promote this thread!
A-MOL
Frankfurter



Since: 26.6.02
From: York, England

Since last post: 5181 days
Last activity: 5123 days

#2 Posted on
I like the way he was thrown in the match which was a final to a mini-tournament!

This smells like Paul E. He likes three-ways (snigger) thrown together at a moments notice.


---

...full of energy. Multi-orgasmic, if you will, in a cosmic sort of way."
tarnish
Landjager



Since: 13.2.02
From: Back in the Heart of Hali

Since last post: 154 days
Last activity: 6 days

#3 Posted on | Instant Rating: 7.46

Plus now, minus later. As in, ``this one isn't permanent.''

Vince always puts the belt on the ``big stars'' early, then takes it away. Lesnar will hold the belt for a month: long enough to be seen with it and take the rub that goes with it, but not so long as to have the belt in green hands for too long. There's also the storyline of Lesnar (and the belt) being exclusive to Smackdown. Factor in the fact that we haven't had a double-agent yet, and that 'Taker's still talking about that `one last run', and I see Taker going over Brock at the next PPV then running home to RAW.

If I'm right, Dean need only be uncomfortable for a month.



---

/tarnish...

how come you're so afraid of things that dont make any sense to you? do you water your raisins daily? do you have any raisins? is there anything that does make sense to you? are you afraid of twelve button suits? how come you're so afraid to stop talking?
redsoxnation
Scrapple



Since: 24.7.02

Since last post: 1786 days
Last activity: 1786 days

#4 Posted on
Let us see. We have quality wrestling on Smackdown, how can we end such a nasty habit. I've got it, Taker, wanna work on Tuesday nights?


---

Thank you Mr. Wanz for the check, now you get an AWA World Title Reign. But be careful, my boy Greg is a heat machine.
tomvejada
Andouille



Since: 2.1.02

Since last post: 5381 days
Last activity: 5381 days

#5 Posted on
In addition to Taker on this week's Smackdown, we get at least 5 segments of Steph.

Da Meltz reported that Taker was going to appear at this weekend's Smackdown house shows, against Lesnar so that wasn't that much of a surprise.


---

"I just got pinned by a friggin twelve-year-old."

Kurt Angle

evilwaldo
Lap cheong



Since: 7.2.02
From: New York, NY

Since last post: 4715 days
Last activity: 4495 days

#6 Posted on | Instant Rating: 0.00
Why do they have to go through this garbage of stealing someone every show and just SWAP the rest of the fricking rosters already?

It is really getting tiresome.

Other than that the spoilers look horrible. How long until Survivor 5 starts?


---

These commercials are superfine because they pay for the production costs of putting CHRIS MOTHERFUCKING BENOIT on my GODDAMN TV SCREEN! I will GO GREYHOUND! I am thinking OUTSIDE THE BUN! – Dean Rasmussen 8/1/2002 Smackdown Workrate Report
OlFuzzyBastard
Knackwurst



Since: 28.4.02
From: Pittsburgh, PA

Since last post: 372 days
Last activity: 348 days

#7 Posted on
Hey, guys like Undertaker are the future of this industry! No, wait, I mean, old and boring. I always get those confused. Seems the WWE does, too.

So, is Rachel going to wind up with Ross or Joey?


---

"The only difference between lilies and turds are those humankind have agreed upon, and I don't always agree."
---George Carlin

"Those who dance are considered insane by those who can't hear the music."
---Anon.
asteroidboy
Andouille



Since: 22.1.02
From: Texas

Since last post: 2736 days
Last activity: 1644 days

#8 Posted on
*sigh*

Just when things start to look up....




---
"My brother saw the Undertaker walking through an airport." - Rex

"Was he no-selling?" - Me
WyldeWolf1
Boerewors



Since: 20.6.02
From: Florida

Since last post: 5739 days
Last activity: 5738 days

#9 Posted on
Geez. I try to give Taker his "respect". I don't mind seeing him feud with my favorite wrestlers when it's booked properly (though that is a rare occasion).

But now, it seems like WWE feels the need to throw him in the title mix every other month. Remember when "316" was the number of Austin vs Taker main events? It seems like WWE won't be satisfied until Taker has hit the 10,000 mark.

What's that thing that bread becomes when you leave it on the counter too long?


---

"My doctor says my nose would stop bleeding if I'd just keep my darn finger out of there!"
"Me fail English? That's un-possible!"
--Ralph Wiggums
Scorpio
Boudin rouge



Since: 18.2.02
From: Laurel, MD, USA

Since last post: 5172 days
Last activity: 5123 days

#10 Posted on

Know what I am hoping for? Brock to "retire" Undertaker at the PPV. Brock looks even better, _destroying the legend._
Taker has the charisma to sell this one out, also. Taker goes out putting new talent over. And a slot is opened in the top card.



---
PMMJ
"Nothing remains interesting where anything may happen." -H.G. Wells
RawLo
Salami



Since: 9.7.02
From: San Diego, CA

Since last post: 5012 days
Last activity: 4257 days

#11 Posted on
I agree with Scorpio. From what I've read about Taker when he came back from that year-long injury, he said that since his career was almost over- he wanted to help the young guys. Since that Maven/ Royal Rumble bit- I thought he was living up to that.
mountinman44
Sujuk



Since: 8.5.02
From: San Diego, CA

Since last post: 2558 days
Last activity: 873 days

#12 Posted on
And as my good friend RawLo and I have discussed previously, HHH will be the one to make Lesnar look at the lights first. I have no doubt of this.


---

Rest in Peace, Chick.
Torchslasher
Knackwurst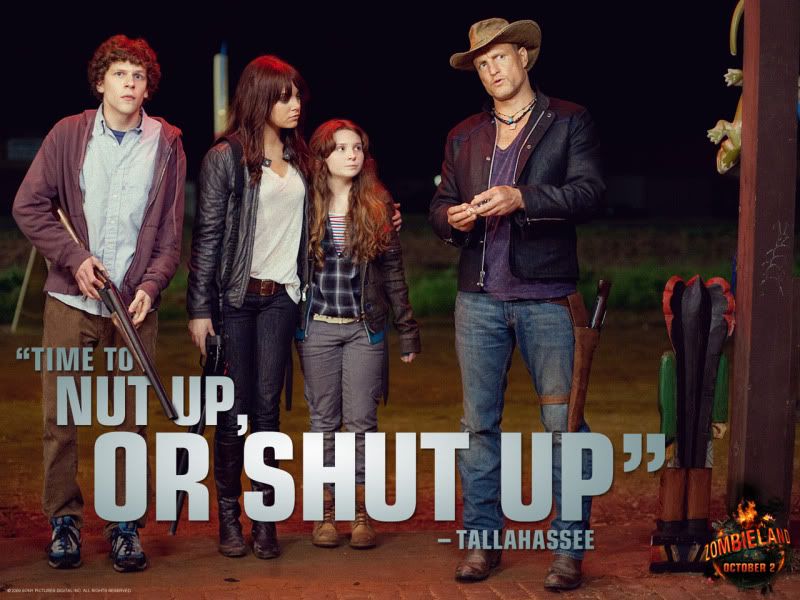 Since: 17.1.02
From: New F'n Jersey

Since last post: 71 days
Last activity: 71 days

#13 Posted on | Instant Rating: 6.44
Yeah, Taker "helped" out the young guys all right, especially that young whippersnapper Hulk Hogan and Triple H. He also really helped out Test, if by "helped" you mean squashing him on pay per view. Now Taker gets to help Brock Lesnar? The only way he can help Brock is if, like Scorpio said, he loses convincingly at Unforgiven.


---

"Oh would you stop being all stealthy and just get in the truck"- Tom Servo
It's False
Scrapple



Since: 20.6.02
From: I am the Tag Team Champions!

Since last post: 62 days
Last activity: 10 hours

#14 Posted on
Despite everybody's complaints, I think Undertaker on Smackdown is a plus. The reason being, because this makes RVD and Kane Raw's top faces by default.

As for Undertaker beating Angle and Benoit (two wrestlers roughly 1,000,000 times his better), I'm not worried about it, because UT has one purpose right now. His purpose is to job to the Brock juggernaut and get him over as an unstoppable machine, the way Hogan and Rocky did before him.


---

"That's right! You suckas better FIND somewhere to run! 'cause it's me - Booker T - not only am I the Scorpion King, but I'm the five-time WCW Champion - and I got a sword, too! Now can U dig THAT - SUCKAAAAAS"
-Booker T, Hollywood's next big superstar!

"Sing along with The Rock is now over!"
-The Rock after getting booed out of Long Island

And that's the bottom line, because it's false! It's DAMN false!
ZIMMERMAN
Cotto



Since: 17.6.02
From: London, Uk

Since last post: 3735 days
Last activity: 2834 days

#15 Posted on
Brock Lesner is what we've been waiting for a way to kill off the dinosaurs who've been main eventing on past glories for too long. Hogan: check. UT: next. Please God send HHH down as well. I promise I'll let them turn Flair as many times as they like, I'll let Goldust keep his midget, I'll let the Samoans run riot in a home for the disabled. Just get those three off my screen, so Edge, Eddie, Angle, Booker and RVD can heasdline.