Mr Shh
Lap cheong



Since: 9.1.02
From: Monmouth County, NJ

Since last post: 27 days
Last activity: 27 days

#1 Posted on | Instant Rating: 7.10
Miz Is Awesome. I mean, there's no other way to put it. It's a statement of truth that should be chanted by crowds the same way "this is awesome" is. Ziggler gives his best "impassioned" speech ever as he puts his career on the line for another shot at the IC title, but it's too little too late (for me).

Usos rock with the new look and the new music.

That Ambrose/Styles match was awesome. The best moment was when Ambrose, after Styles kicked out of the rollup following the Cena distraction, immediately and without missing a beat, slid outside the ring and slugged Cena. This version of Cena vs. Ambrose is the best, and I say that without yet watching Talking Smack. The visual of Cena holding up the belt at the end was kinda awesome. Dude hasn't been champ in 2 years, and had like two shots at since the beginning of 2015. Cena saying that he will continue wrestling and doing non-wrestling things at the same time because he can do it all is the sort of hubris that makes me want to see him get his ass kicked.

No Daniel Bryan or Shane McMahon. Whoa. Also, no Renee Young. :-(



---

You askew my mirror. I askew yours.

Behold, my plunger.

http://twitter.com/theWWEwordsmith
Promote this thread!
used2bcool
Merguez



Since: 5.11.08
From: Ashland, MA

Since last post: 327 days
Last activity: 1 day

#2 Posted on | Instant Rating: 9.12
Cena basically verbally eviscerated Ambrose on Talking Smack. It's got me salivating for Deano's response, whenever that happens. These guys are hitting some amazing notes right now. Also, Styles should have a legit gripe about his two challengers getting more spotlight than himself, the righteous champion. This feud is fantastic.

Miz and Dolph are operating at a different level. The fact that this story has gotten fans to actually care about Dolph Ziggler, after the Rusev debacle, after all those title shots and losses, is nothing short of miraculous. Dolph's mic work was spectacular, and Miz's reaction to Dolph putting up his career was pretty fantastic.

(edited by used2bcool on 28.9.16 1202)

---

In a coat of gold or a coat of red, a lion still has claws

And mine are long and sharp, my lord, as long and sharp as yours!
whatever
Bierwurst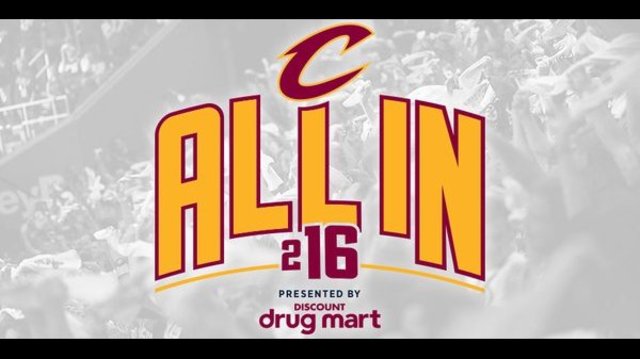 Since: 12.2.02
From: Cleveland, Ohio

Since last post: 35 days
Last activity: 1 day

#3 Posted on | Instant Rating: 6.29
Thoughts from the live audience:

Arena was more blacked out than I've seen in a long time. I've mostly been keeping up with online reports of Smackdown, as I haven't had the time to devote to watching.

The entrance ramp is fantastic, and really adds to the entrances. Most especially for Randy Orton with the viper and Miz with the diamond into the red carpet down the ramp.

Slater and Rhino's entrance graphic was hilarious. #IGOTKIDS
The tag belts look absolutely gorgeous.

Speaking of gorgeous, Damn, Carmella. Loved the women's tag match - it was great to see them all get some time to work.

Miz was absolutely, 100% the star of the show last night. The kids in the seats next to our section were super passionately booing and shouting at him.

Ambrose/Styles was fantastic as well. Loved Ambrose's method of countering the calf crusher. That missed 450 splash was crazy!

Dark match prior to the Main Event taping was Jack Swagger vs. Aiden English (w. Simon Gotch). Dark match after the show was Orton/Ziggler vs Wyatt/Miz. Orton/Ziggler won after a Ziggler superkick to Miz.



---

"As you may have read in Robert Parker's Wine Newsletter, 'Donaghy Estates tastes like the urine of Satan, after a hefty portion of asparagus.'" Jack Donaghy, 30 Rock
Dr Unlikely
Liverwurst



Since: 2.1.02

Since last post: 399 days
Last activity: 6 days

#4 Posted on | Instant Rating: 9.61
Perhaps sensing how close I am to completely abandoning Raw and becoming a SmackDown-only viewer, they are now booking the Randy Orton vs. Bray Wyatt feud just for me.

For those who did not see it, Orton went backstage to confront Wyatt but was magically transported into an evil, Silent Hill-esque version of the backstage area and had to basically play Myst to find Wyatt, all while being stalked by an evil, powered-up looking Rowan. Randy seemingly killed Rowan off-screen and disguised himself to get to Wyatt but...Well, how do we take the end of that segment?

Is Randy Orton now trapped inside Bray's mind?
Trapped inside his own mind?
Trapped in Hell?
WHEN WILL THE SNAKE GOD INTERVENE ON BEHALF OF ITS AVATAR?!

Also, let Miz break Honky Tonk Man's record. Nobody has improved more since the split. Miz is the human embodiment of the "Smackdown is good, Raw is bad" reality.
andy1278
Boudin rouge



Since: 11.1.02
From: Brunswick, GA

Since last post: 4 days
Last activity: 21 hours

#5 Posted on | Instant Rating: 6.63
SD is not only on a different page than Raw, but an entirely different book. And different quality books... Raw is Twilight and SD is Harry Potter. SD is great.

Loved Alexa attacking Becky in her smoke. I've been waiting for someone to do that. Carmella has also seem her stock greatly rise since her heel turn. Heel Carmella is the right Carmella.

Miz and Ziggler are having a fantastic few months. I legit don 't know if this is Ziggler finally getting his redemption and winning or if Miz wins, inflates his ego more, and Ziggler disappears into the standup comedy and political talking head world for a while.

Cena was fantastic on Talking Smack. This is the Cena I want to see. The one who knows he gets treated differently and has reasons why. "I don't care about Dean Ambrose" is fantastic.


texasranger9
Frankfurter



Since: 9.1.11

Since last post: 2 days
Last activity: 2 days

#6 Posted on | Instant Rating: 5.08
Papa Miz > Papa and Momma Ziggler combined.
texasranger9
Frankfurter



Since: 9.1.11

Since last post: 2 days
Last activity: 2 days

#7 Posted on | Instant Rating: 5.08
Papa Miz > Papa and Momma Ziggler combined.
JustinShapiro
Scrapple
Moderator




Since: 12.12.01
From: Pittsburgh, PA

Since last post: 25 days
Last activity: 23 days

#8 Posted on | Instant Rating: 9.03
SD!L! making art with two of the most marginalized retreads in the company while Sam Zayn does fuck all on Monday nights. Everyone from John Cena to Becky Lynch to Heath Slater is the best version of themselves. Rhyno is a better pure babyface than the top two faces on Raw. Please cancel Raw. Please build the whole plane out of the black box.

The dungeon theme from Legend of Zelda was playing in my head all throughout Randy's retelling of the myth of Theseus and he minotaur's maze. Fascinating, compelling, haunting work. What is the significance of the Wyatts' magical stick?!?!
kellogs
Chourico



Since: 28.3.11
From: England

Since last post: 1 day
Last activity: 15 hours

#9 Posted on | Instant Rating: 1.44
A very enjoyable show again. The main event was very good and Cena has created an interest in his character with his desire to equal the title Reigns. I know it is never going to happen, but I really don't like his AA as a finisher.

Not sure about the Orton and Wyatt scenes. Didn't work for me so hopefully the match will be good in a few weeks.

Miz has been underappreciated for a long time and it would be fantastic if he beats Ziggler in their match. Don't think it will happen as they can't do without Dolph, but that would be one heck of a moment.


Tenken347
Knackwurst



Since: 27.2.03
From: Parts Unknown

Since last post: 3 days
Last activity: 2 min.

#10 Posted on | Instant Rating: 5.36
Late to the party, but in full agreement that the Miz/Dolph segment was hot fire, maybe the best overall segment of the entire year so far. A lot of guys are completely done with Dolph at this point, and I don't blame them, but I thought Dolph being on the verge of tears really sold it for me. This is the most I've cared about Dolph since he turned face. I think Miz wins by losing here, too. His act is, without question, the hottest on Smackdown, and he belongs in the main event.

This was probably the best episode of WWE programming since WrestleMania, and Smackdown really is firing on all cylinders here. I just don't know what they're going to do three months from now. The roster is painfully thin, and even taking into account a desire to build up the undercard guys, that's a process that's going to take some time.
DrewDewce
Bratwurst



Since: 2.1.02
From: The Derby City

Since last post: 210 days
Last activity: 61 days

#11 Posted on | Instant Rating: 8.01
As all in as I've been on Miz this year, the video package of his career highlights took it to an even higher level for me.

Sure looks to be setting up Dolph for a redemption victory and a mightily pissed of Miz chasing "his" title back which might push this to an even better level.

Of course, part of me wonders how they could get around the "retirement" thing too.

Also liked Cena finally showing some almost dickish/boastful tendencies during his match commentary. Still want AJ to keep the title and continue his fabulous run this year.

The Orton/Wyatt stuff was.....not good. Hope the match makes up for it.

Alexa Bliss is Trish Stratus' bratty little sister and I love it.


---

"You are going to get a certain amount of snarkiness on the Internet no matter what, and my rule is that you don't post anything that you wouldn't say to someone's face."
Marc Andreyko (Writer of DC Comic's "Manhunter")