ScreamingHeadGuy
Frankfurter



Since: 1.2.02
From: Appleton, WI

Since last post: 2059 days
Last activity: 2059 days

#1 Posted on
FOOTAGE! from last week, starring Angle, Benjamin, Haas, Show, Vince, and Zach.

Man, Nathan Jones' ankle sure has been injured for a long time (wink).

It's my life, my time, my rights, my rhyme. It's Sssssmackdown, this week from scenic Fresno, CA...and a Fashion Report, too.

Steph, in black top and blue skirt (barely there), is out to talk. Hey - entrance video is shown in the chyron, too. Yep, they DO acknowledge Raw's continuity. Book a match, a BIG match, at that. Cena, in Magic (#1) jersey, blue headband, baggy jean shorts, and lock 'n chain, interrupts to rap-out his admiration for Steph, hype the Steph/Sable match, and gets to touch the hiney (yes!). Now Sable, in black bra and black (translucent) mesh shirt, via closed-circut, with FOOTAGE!, interrupts. Idunno, you don't really "storm" in high heels; it's more like a determined strut.

Via FOOTAGE!, a riled-up Steph hunts Sable.

Rey, in black "Club 619" license-plate tshirt, gold/silver mask and "619" pants, and Kidman, in grey fullcuts with blue hip-smoke, vs. Mattitude, in black "V1" tshirt and red pants with black pockets and gold print, and Shannon, in silver pants with black patches. Shannon has black streaks in his, otherwise blond, hair. Hey, you in the "F*CK FEAR" tshirt, get out of the aisle; your signs aren't entertaining enough to warrant the fire hazard. Rey springboards to the outside! This match was quite entertaining - a nice match.

Sable, in the back, gets beat (and stripped). Yes, Steph, the pipe! Oh, here's Vince, in white shirt with vertical off-white stripes and black slacks. Angry Steph scares me ('cuz she's usually so sweet).

Jason...someone, in black suit, blue shirt, and a TIE!, announces.

Noble, in sleeveless green leaf-print shirt and green shorts, on the stick, vs. Billy, in yellow fullcuts with red lips, and big pink "Mr. Ass" butt lips, with Torrie, inb lack mesh shirt and black low-riding pants. That was fast - squash match. Cheers for: Torrie. Ladies, here's my advice - don't wear high heels when you're at a wrestling show. Post-match, Torrie's hubris leads her to book a match...with stipulations.

Smackdown! was in Asia - here's some FOOTAGE! Hey, since they go overseas so often, couldn't they change their name back to WWWF? I mean, they are World-Wide.

In the back, Acolytes meet with Albert, all in varied black tshirts. Brother Love? Doink? Easter Bunny? Hey, it's Brooklyn Brawler! He wants "vengeance" against clowns (who are represented by Doink).

Cole, in black short-sleeved silk shirt (top two buttons undone) and Tazz, in black suit, light blue shirt, TIE, and orange hanky, discuss some PPV matches.

Cena, now in "Eastern Michigan" (#24) jersey, standing in the middle of a flaming pentagram, raps-out his righteous indignation at 'Taker's satanic past.

Eddie, driving a red low-rider, in red "Latino" tights and black "Cheat 2 Win" tshirt, cleaning his car, to cheers, cuts a promo (bi-lingual style). Benoit, in black "Toothless Aggression" tights, is out to cut HIS promo. Fisticuffs ensue, Eddie uses the wax-spray to blind Benoit (Benoit even groans so), and Rhyno, in black "Rhyno" singlet, makes the save. A good promo, but Adbreak runs-in before we learn if Eddie accepts Rhyno's on-the-spot challenge.

Adbreak jobs, and we get Eddie/Rhyno, in media res. Hebner the Younger, in the standard blue pinstripes and black slacks, referrees. Hey, that hair-stepping move is so heelish. Eddie is too over, Rhyno not over enough, for the usual face/heel roles to apply. A nice match. But I have to wonder how much more it will take for people to boo Eddie.

Alraady in the ring, Chuck and Johnny, both in black "FBI" undies, with Nunzio, vs. Acolytes, in black "APA"/cards tights, Bradshaw also in black "Drink or Fight" tanktop, with FOOTAGE! (man, that was pretty funny, actually). Squash. Actually it took me longer to write that than the match lasted. Post-match, Brawler, Bashams with Shaniqua, Sean, and Albert come out to beat-down the Acolytes. After the replay of the beatdown, all the heels exit together (presumably to the Heel B-Team Locker Room).

In the back, Zach prepares, and Vince sneaks-up to deliver a message of impending doom. Actually, in this light, his (Vince's) shirt looks kinda pink. Angle and Lesnar arrive to lend...emotional support.

The PPV card: Gunn vs. Noble, winner gets to do Torrie, Sable vs. Steph, APA Invitational, Eddie/Benoit for the US Title, McMahon vs. Zach, Haas/Benjamin vs. Rey/Kidman, Undertaker vs. Cena, and Lesnar vs. Angle vs. BigShow.

Well, it's the Big Show, in black one-strap singlet, and Haas/Benjamin, both in maroon singlets with silver trim, vs. Angle, in white singlet with red and blue with stars on the back, Zach, in black shorts and stockings, and Lesnar, in black undies with white butt-skull, wearing the WWE TItle. Mike Chioda officiates. HOLY SHIT - Benjamin damn near KILLED Zach there. Now Vince comes out with a chair to waste Zach's leg. Adbreak interferes! Brock bumps LIKE A MAN from the apron to the floor. After the F-5 "oops" the crowd just goes dead for a few seconds - eerie. Post-match, the weeks of tension we've seen brewing the storm between Angle and Lesnar let loose the first rumbles of thunder, and yet Big Show is the one left standing. Folks, this was a GREAT match. Action, check. Crowd, check. Psychology, check. Spots, check. Story, check. Announcing, check. Yep, this was good stuff (dang adbreak).

Overall: A very good show. No complaints about that, but with three days befor a PPV, I have afew gripes about that. There was not enough build-up to the Tag Team Championship match. One week doesn't seem like enough time for hyping the Benoit/Eddie US Final. And where was Taker to hype HIS match with Cena? But, for this night, it was exactly what I needed.

Edit: we don't like those typos.

(edited by ScreamingHeadGuy on 24.7.03 2108)

---
Fashion Reporter Extraordinare
Promote this thread!
Firecracker
Salami



Since: 26.6.02
From: Miami, FL

Since last post: 4892 days
Last activity: 4727 days

#2 Posted on
I agree, loved the show. Main was a great match with a great story. Oh, and Eddie? To steal (pun intended) from E&C: he just totally reeks of awesomeness, ese!


---

Yo, it's me, it's me, it's (points to self) P-A-B!
XPacArmy
Frankfurter



Since: 13.5.03
From: Woodbridge, VA

Since last post: 1662 days
Last activity: 1659 days

#3 Posted on
I only got to see two things so I will only comment on them:

The end of the Billy Gunn vs Jamie Noble match;
-Does anyone in WWE know fans don't care about Gunn? It didn't seem like fans cared at all when he was in the ring. And Torrie gets up and says she will sleep with knoble "on Smackdown" if he beats Gunn? Is that their only way to get Gunn over is to have his girl sleep with someone else? Who really thinks, if Gunn loses Torrie will sleep with Noble "live"?

And, the Eddie vs Rhyno match;
-Eddie..Eddie..Eddie is so F'N over. And Cole tried to down play it like "I think Eddie is letting the fans get to him!" Shut up dude, they love him. I just hope that if they turn him face or not they will let him keep doing what he is doing now. Just the way he cheats are funny and great. They should make him a "tweeny" and have him wrestling faces and heels and do the same thing.

(edited by XPacArmy on 24.7.03 2226)

---

Homer: I want to set the record straight: I thought the cop was a prostitute.
Underwater
Boerewors



Since: 5.10.02
From: Battle Creek, Michigan

Since last post: 4589 days
Last activity: 4238 days

#4 Posted on
They have GOT to give up on the Guerrero heel turn. Yeah the Fresno crowd may have been biased but Eddie is just waaaay too over to be facing midcard and upper-midcard faces without overshadowing them. Of course, the more heelish he acts, the more he gets cheered, so they kinda do have the right idea. They just need to start having him wrestle heels instead of faces.

That Cena/Steph segment was wrong on so many levels. The creepy thing is that Vince probably wrote that segment. They did manage to save Cena later in the show, as that vignette was pretty awesome. It's looking like Cena is actually going over at Vengeance, which is the right idea.

The opening tag was really good. I like how they're setting up Kidman's turn by having him win all of their matches, thus making him the "star" of the team. The only problem is that their has been no interaction between TWGTT and them, which hurts the build to match a little. Why doesn't Matt Hardy have a match at Vengeance? I'd much rather see Matt Hardy vs. anybody instead of Noble/Gunn.

The plus side of Noble/Gunn is that the stips pretty much guarantee Noble going over. We should all weep at the breakup of Smackdown's favorite couple, Jamie Noble and Nidia.

Rhyno/Guerrero was decent, but nothing special. Rhyno is rapidly losing momentum, which is kinda sad when you consider how over he used to be.

The 6-man was fairly well done, and Brock and Kurt did a lot to make it work. You have to love Brock for taking the huge bump to floor from Hass' punch. The big problem is that this is the same matchup we've been seeing the last couple weeks, and the wrestlers involved have been facing eachother for the last few months. They really could afford a little shakeup at the top to freshen things up.


---

*cry*
Mr Heel II
Lap cheong



Since: 25.2.02

Since last post: 82 days
Last activity: 18 days

#5 Posted on
No, nobody cares about Gunn, and frankly, who really cares about Torrie anymore either?

The grin on Eddie's face after faking being lowballed was priceless. Eddie WAS the show tonight. Benoit and Rhyno provide excellent support. Somebody should make a "Latino Heenan" sign for Eddie.

Again...Cena's Taker promo: good. Cena's kissing up to Steph: bad. Probably more because of Steph, but I just don't get the point here.

Pretty much all excellence tonight, but I agree, I had to be reminded a PPV was coming up at all. There's just not a lot of excitement for Sunday. There's some good stuff on the card that should be interesting, but I just don't feel that hyped up for it except Guerrero/Benoit.




---
drjayphd
Scrapple
Moderator



Since: 22.4.02
From: Outside of Boston

Since last post: 40 days
Last activity: 1 day


ICQ:
#6 Posted on
First off, people need to change their signs. Foley is no longer God, Eddie is. I mean, holy CRAP. He was doing damn near EVERYTHING right, from the heel standpoint.

I actually thought Cena's first segment was kinda funny, although not as WHOMP-ASS as the promo in the inverted pentagram. Hey, shoot me, I chuckled a few times. Also, for the Fashion Report, Cena's first jersey was for T-Mac. The second one... I'm guessing Chris Kaman, if only because I can't think of anyone else from Eastern Michigan. I'm sure someone'll correct me.

When did Jason Biggs change his last name and take up ring announcing? I mean, LOOK AT THEM.

My prediction for the SD after Vengeance: Noble, of course, wins the PPV match. So they've got a bed set up in the locker room. Noble walks in, ready to follow through on the stip, only to find Torrie curled up in bed, snoring. Billy Gunn sneaks up on Noble, knocks him out, and tosses him in bed. Hey, now they're sleeping together.


As for the APA segment... can we get more O'Haire? I've been pushing for him ever since seeing him in WCW, so this shouldn't be a total shocker. He was looking particularly Beckham-esque with the topknot, though.


---

Today's Out-Of-Context Quote, Courtesy of hardygrrl:

"...between the grime layer and the Seventies game show host hair, I'd rather rim Undertaker after a White Castle/Schlitz bender."
fuelinjected
Banger



Since: 12.10.02
From: Canada

Since last post: 4573 days
Last activity: 4573 days

#7 Posted on | Instant Rating: 5.15
-Are the McMahons trying to use Cena to make themselves appear more hip? Cena was good again but I fail to see the point of him being out there.

-Rey/Kidman vs Matt/Shannon was a really fun match that went a lot longer then I was expecting. Matt's on a roll lately in the ring, he seems to have finally put it all together.

-Angry Steph scares me too and not in a good way.

-Not digging the Gunn/Noble stuff but at least Gunn isn't wrestling for the US Title

-They gotta start booking Eddy against heels or they're gonna kill the faces he outsmarts/outcheats. Rhyno's been totally wasted. Match was good enough for TV.

-APA Bar Room Brawl = Redneck Triathlon = Less time for Benoit/Guerrero, you'll see


-Main Event was good, I wouldn't say great. It was a good TV Main Event. The Three Way should be good at Vengeance if it has good amounts of Lesnar/Angle with Show doing his few spots every now and then.

Overall it was a really good Smackdown this week. Good opening match and a good Main Event will almost always result in a good show regardless of what else is in the middle.

Oh and Undertaker was missing because of the death of his father, I believe.
Whitebacon
Banger



Since: 12.1.02
From: Fresno, CA

Since last post: 18 days
Last activity: 10 hours


ICQ:
#8 Posted on
Originally posted by ScreamingHeadGuy

---

It's Sssssmackdown, this week from scenic Fresno, CA...

---



You've never been here, have you?


---

Baseball's Sad Lexicon

These are the saddest of possible words:
"Tinker to Evers to Chance."
Trio of bear cubs, and fleeter than birds,
Tinker and Evers and Chance.
Ruthlessly pricking our gonfalon bubble,
Making a Giant hit into a double-
Words that are heavy with nothing but trouble:
"Tinker to Evers to Chance."

Franklin Pierce Adams ©


InVerse
Boudin blanc



Since: 26.8.02

Since last post: 8 days
Last activity: 3 hours

#9 Posted on
Just a few random points:

- Bradshaw was nearly as funny tonight as he was on Velocity.

- Am I the only one who thinks that Nidia is going to somehow come into money and buy Torrie away from Noble?

- Did Eddie actually get his entrance music played longer than HHH?

- Will Ultimo Dragon be facing off against Matt Hardy? (Or will they give Matt some time to rest his nose?) (Did I just insinuate someone should rest their nose?)

- What the hell is wrong with Zach Gowan's right nipple?


---

Sponsor me in the 2003 Blogathon as I try to write poetry for 24 hours straight on behalf of the ClearWater Project!
Greymarch
Boudin rouge



Since: 24.2.03
From: Toronto, Canada

Since last post: 11 days
Last activity: 7 hours

#10 Posted on
I am so waiting for Farooq to say "I'm to old for this shit!". C'mon...


---

"Boy, I've crippled more people than Polio!"
Matt Tracker
Scrapple



Since: 8.5.03
From: North Carolina

Since last post: 3 days
Last activity: 18 hours

#11 Posted on
When was the last time we heard the crowd go nuts for such an evil rassler as when Eddy pinned Rhyno? Even Rock's popular heel runs were punctuated with jeers and boos. Eddy's support is virtually unanimous. And he deserves it. His promo with Benoit was solid and the smarmy squirts of wax at Rhyno was just pristine dickish behavior. His secret smile after outwitting the ref reminded me of his "accidental" pin on Chyna to win the IC belt way back when. If he wins Sunday, he'll carry the U.S. strap after losing it to Malenko in March 1997. Over five years ago.

I'm enthusiastic about the relatively young talent getting such prominent angles. TWGTT, Cena, Rey, Moore, Kidman, Hardy, Noble, Zach, Brock. Does my heart good to see the show bereft of Piper and Hogan limping around.


---


"To be the man, you gotta beat demands." -- The Lovely Mrs. Tracker

Scott Summets
Sujuk



Since: 27.6.02

Since last post: 5216 days
Last activity: 5185 days

#12 Posted on
Is it me, or is Big Show a legit main-eventer now? Good show overall, Gunn vs Noble was kinda dissapointing considering how good BillyChuck vs Noble and Tajiri was a year ago, but Gunn's finisher was pretty swank. The main event was good, and Eddie = fun. Also, I raise a Pabst in anticipation of Dean's report. But, the Barroom Brawl? Could be good.... if they make it like the Mania' Hardcore match, or it could be crap. They need to let Kanyon win, even though James Hetfield, I mean Bradshaw, will probably hit the Lariat on everybody and win.


---

Rorschach: "None of you understand. I'm not locked up in here with you. You're locked up in here with me."
Quezzy
Scrapple



Since: 6.1.02
From: Pittsburgh, PA

Since last post: 8 days
Last activity: 21 hours

#13 Posted on
Originally posted by drjayphd

---

The second one... I'm guessing Chris Kaman, if only because I can't think of anyone else from Eastern Michigan.

---


The only player from Eastern Michigan I know of is George Gervin, and he was number 24, which was the number on Cena's jersey.


---

Lance's Response:

THAT IS AWESOME!
drjayphd
Scrapple
Moderator



Since: 22.4.02
From: Outside of Boston

Since last post: 40 days
Last activity: 1 day


ICQ:
#14 Posted on
Originally posted by Quezzy

---




Originally posted by drjayphd

---

The second one... I'm guessing Chris Kaman, if only because I can't think of anyone else from Eastern Michigan.

---



The only player from Eastern Michigan I know of is George Gervin, and he was number 24, which was the number on Cena's jersey.

---


Ah, the Iceman. Probably better him than some seven-foot Doofy White Guy (tm) that no one heard of except for Jay Bilas.

Matt Tracker: Shoulda mentioned those squirts before. That was HILARIOUS.
---

Today's Out-Of-Context Quote, Courtesy of hardygrrl:

"...between the grime layer and the Seventies game show host hair, I'd rather rim Undertaker after a White Castle/Schlitz bender."
TalusMZ
Tocino



Since: 21.11.02
From: Los Angeles, CA

Since last post: 2727 days
Last activity: 2057 days

#15 Posted on
Eddie was pure gold! My friend and I were joking about Malenko and Saturn worrying about the family breaking up somewhere (with their WCW-to-WWF references and all)

Was I the only one that noticed that in the beginning, the camera angle or something made Steph's feet disappear?

I see they've increased the efficiency of John Cena's promos by having 2 of them. Cena's rap promos used to be 50% masturbation references, 50% fake-shoots (like saying Lesnar couldn't cut a promo)...but now, beautiful splitting. One promo for the masturbation references (the steph one), and the other one for the wrestling-reference (the ministry reference with Taker)...in a word, awesome.

Eddie's match was great, as was the main event. Great wrestling, there.

I'm looking forward to Vengeance. Despite the worthless McMahon matches, there's the main event, and the US title match, and the tag match should be decent. Some Mattitude in there would be nice, but, eh, watcha gonna do.

-TMZ
tomvejada
Andouille



Since: 2.1.02

Since last post: 5384 days
Last activity: 5384 days

#16 Posted on
Cena' 2nd rap was better than his 1st rap. Both of them were alright.

I think that's the first time they mentioned RAW on Smackdown in months.

I wonder what Steven Richards thinks of Heat being taken over by Smackdown.

Eddie-Rhyno was good. I thought the ending was hilarious.

Once again the highlight of the APA segment was Sean O'Haire.

I liked the video they did of hyping all the Vengenance matches.

Main event was good.

Overall, another decent Smackdown.




---

"Oh my God, Brian, there's a message in my Alphabits! It says, 'Oooooo!'" Peter Griffin
"Peter, those are Cheerios." Brian
dwaters
Bierwurst



Since: 16.10.02
From: Connecticut

Since last post: 26 days
Last activity: 2 days

#17 Posted on
-Cena's promo in the pentagram was awesome. (missed the first one)
Who else is gonna rhyme "Mideon" and "Branch Davidian" for us?
I would buy a DVD of just these rap vignettes.

-Can't they think of ANYTHING to call themselves besides "World's Greatest Tag Team"? Yuck.

-Did I hear Doink the Clown mentioned on Smackdown?

-Still not used to seeing Zach wrestle. Can't take that scrawny kid seriously. He makes Jimmy Hart look beefy.

-Is Brock over with the fans or what?

-Props to Benoit for holding his own in a promo battle with Eddie. He's really not as bad on the mic as the net makes him out to be.

-Can't wait for the rumors of the real Bradshaw being dead and having a new fake Bradshaw(a la Ultimate Warrior). He doesn't even look like the same guy.

-You know what would be cool? Have Kane just show up on Smackdown and start destroying people. Make him this monster that just doesn't give a damn who he destroys, brand split or not. McMahon: "They're all injured. Dammit you've ruined my PPV" Well, no that would suck if you already paid for Vengence.

THIS JUST IN: I typed that thing about Cena BEFORE reading Scott Keith's rant where he said the same thing. Honest.

(edited by dwaters on 25.7.03 0527)
Torchslasher
Knackwurst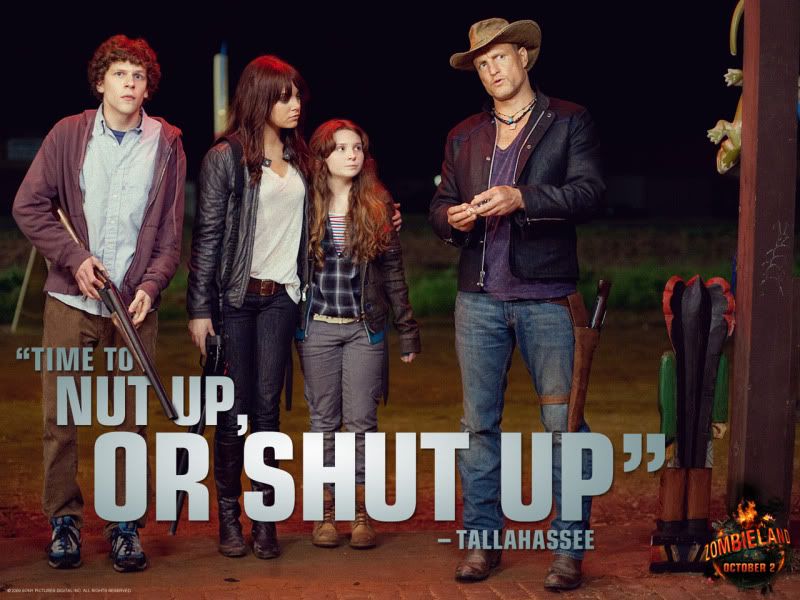 Since: 17.1.02
From: New F'n Jersey

Since last post: 75 days
Last activity: 74 days

#18 Posted on | Instant Rating: 6.44
I too noticed the whiting out of the bottom right of the screen over Steph's feet. I have no idea what was up, but it was probably just a production flub. (Because if Steph would be self-conscious about one part of her body, I'm pretty sure it wouldn't be her toes.)

Top TS choices for Doink:
Hulk Hogan
Matt Borne
Steve Lombardi/Brooklyn Brawler himself
Superstar Billy Graham
Jeff Jarrett
Skinner
Kane

And the number one choice:

Some jobber none of us would recognize


---

Molly, Stacy and Daffney all in WWE? I suddenly lost all my will to complain about anything regarding the WWE. Hope I don't lose my street cred for this.

TS, the greatest Wiener rated 6.1554 ever to live!! Oops, I mean 5.5...4.5?? Oh, dammit! I guess Notorious FAB was right.
Toast Jr
Kishke



Since: 30.1.03
From: Stafford Springs, CT

Since last post: 18 days
Last activity: 30 min.

#19 Posted on | Instant Rating: 6.00
Was it just me, or was the first hour the Super Sexy Smackdown Spectacular? We had an especially racy masturbation rap and ass touching-fest, Sable got naked, and Torrie's somewhat acceptance of Noble's proposal. Not that I mind or anything. It just seemed odd to me that they would do this on the network show, as opposed to the cable one.

Despite my myself, I'm getting pretty intrigued with the APA'a brawl. Here is who I can think of that has been invited:
The APA
Spanky
Kanyon
Rhyno
Sean O'Haire
The TE3 winners
A-Train
The Brooklyn Brawler
Doink
The Conquistadors
The Easter Bunny

Am I missing anyone? For what it's worth, my money is on the Conquistadors, who happen to be the FBI under mask.
The Goon
Banger
Moderator



Since: 2.1.02
From: Calgary, Alberta, Canada

Since last post: 200 days
Last activity: 174 days

#20 Posted on
I had dinner at my parents' place last night, and we watched the last 1/2 hour of Smackdown. I explained to my dad that Zach Gowen only has one leg, etc etc. Dad was in tears laughing at this one-legged kid having the shit beat out of him by Big Show. He said it was a hilarious visual.

Sick bastard. Definitely my father.
Pages: 1 2 Next