Chumpstain
Bockwurst



Since: 21.1.02
From: Canada

Since last post: 314 days
Last activity: 12 hours

#1 Posted on | Instant Rating: 8.46
There was a football game to watch tonight, so I was a bit slow getting to this. Maybe not as much detail as usual, as a result. I apologise for that, but still, this is Smackdown!

Recap of Summerslam to start, with Del Rio losing the title via questionable means. Tonight, he will confront Booker T!

The show started with Randy Orton, striking a pose before coming down the ramp to the ring. Orton said that he's generally not a glass half-full kind of guy. In fact, he's the kind of guy who'd take that glass, shatter it into a thousand pieces, then beat up whoever made that analogy. But there are some things that he liked, and among them was confrontation. Orton had gone out and defeated Alberto Del Rio on Raw, and felt that put him in line for a World Heavyweight Championship shot. He said that some people in the back had been vocal on social media after his win saying he didn't deserve the chance (okay, I'll bite, who's he referring to?), and he challenged those people to come out and confront him. The answer came from Sheamus, who I somehow doubt was one of those people.

Sheamus said that on Sunday he'd beaten Del Rio fair and square, right? And then, on Monday Orton beat Del Rio fair and square, right? Sheamus said that he had no problem with Orton's statement. He thought that Orton deserved a shot at his title. In fact, he wanted Orton to get a shot at his title. Booker T made his entrance to interrupt the lovefest Sheamus was showing and offer his executive insight. He said that he wanted to see Sheamus vs. Orton, and polled the crowd to see if they wanted to see it. Oddly enough, they did! Booker said that Orton had all the potential in the world, then corrected himself and said he had all the credentials he needed, and he could get a title shot at any time. But Booker had to talk about his actions on Monday. Uh, what actions? He won a match! Before Booker could elaborate on what horrible things Randy Orton had done by putting his foot on the ropes to break a pin, Alberto Del Rio w/Ricardo Rodriguez, the Black Scarf of Mourning and w/o an expensive car started down to the ring, yelling the whole way. He said that Sheamus was a no-good cheater and criminal, while Randy Orton was just a violent animal. Orton grinned and nodded at that, for the record. Del Rio said that he should be the champion right now, but instead Sheamus had cheated. Then on Monday, he had Orton beaten, but Sheamus cheated again. C'mon, didn't Sheamus do the opposite thing on Monday that he did on Sunday? If both moving the foot off the ropes and pointing out a foot was on the ropes are cheating, then how can anyone be fair? Booker tried to get a word in edgewise, but Del Rio shouted over him, saying that Booker was just as much of a cheater and criminal as Sheamus was. Del Rio decided that it was a conspiracy, with Booker, Sheamus, Orton and the fans all against him. He started pointing out specific fans in the crowd who were part of the conspiracy. He cut Booker off one more time, before Booker finally calmed him down and got to speak. Booker turned back to Orton and resumed where he'd left off, saying that Orton had all the credentials and could get a world title shot later down the line. But for now, the new #1 Contender would be Alberto Del Rio.

Del Rio immediately started celebrating, before Booker clarified that that was what he was going to say before Del Rio ran his mouth. As Del Rio protested, Booker instead booked a rematch from Raw, with Alberto Del Rio vs. Randy Orton. The winner would become the #1 Contender for Sheamus' title. Hit Booker's music! Del Rio left in a huff, while Sheamus and Orton shared a grin. Coming up later, recaps! To ringside now, and Michael Cole, flanked by... nobody. Josh Mathews was attacked by Kane at Summerslam, after all. This meant that Cole was flying solo, apparently. Mathews would be back next week. After The Ryback made his entrance, we finally went to the first break.

The Ryback vs. Jinder Mahal: Joining Michael Cole on commentary was Teddy Long, as Cole said that he'd apparently be getting a series of guest commentators. A recap of Raw where Jinder ran in on The Ryback's match, but got chased off anyway. These two have been dealing with each other for a month now! The Ryback cut a brief promo before the match, saying it was time to teach Mahal where he belonged on the food chain. The Ryback started on offense, but Mahal cut him off with a boot in the corner and started beating him down with strikes. A running knee got a one count. On commentary, Cole tried poking at Teddy by saying Booker thought Eve was doing a great job. Teddy was taken aback by that, but figured out soon enough that Cole was just trying to stir up trouble. Mahal continued pummelling The Ryback, but an attempt at a running boot against a seated Ryback was caught, and the tables turned quickly. Big back body drop! USA chant, as Mahal was scooped up as if for a spinebuster, but then spun around into a powerslam instead. The Ryback motioned for the crowd, who happily chanted "Feed me more" even though he wasn't yet saying it. The Meathook connected! Finish it! From there, the Shell Shocked put Mahal away, allowing The Ryback to finally triumph over his adversary.

Layla vs. Alicia Fox: This segment, Michael Cole was joined by Kaitlyn, who unfortunately stumbled over her words a bit as she talked. Layla had control over Alicia until she went to the knee, targeting Layla's bad leg. On commentary, Kaitlyn talked about how she was a good friend of Layla's and was looking forward to their match. Single leg crab by Fox, but Layla fought out and made a comeback. Kaitlyn talked about being thankful that AJ had congratulated her on her win, but still being wary of her. She also made fun of Natalya after Cole mentioned Natalya being critical of Kaitlyn's win. In the ring, Alicia dodged a Layla clothesline with the Trish Matrix move, but Layla quickly landed a Trish Chick Kick to Alicia's head, and that was enough to get the win. Kaitlyn went into the ring to talk to her, but the entrance of Eve Torres cut that off before it could go anywhere. Eve got into the ring between Layla and Kaitlyn, looking conflicted for a moment, before taking both of their hands and raising them in victory. Layla and Kaitlyn both looked confused, while Cole talked about how Eve was turning over a new leaf and being devoted to working for Booker.

Backstage, Dolph Ziggler w/Random Pink Lighting and Vickie Guerrero were having a conversation. They were happy that they were finally done with Jericho, and could now move on to bigger things. Sheamus poked his head into their conversation, saying that he hadn't had a fight since last Sunday and was spoiling for one. He dared Ziggler to cash in his Money in the Bank briefcase tonight. Vickie quickly shook her head, and Ziggler declined, saying that he'd do it on his terms, and if Sheamus was still the champion when he did it, he'd never see it coming. Teddy Long walked into the picture, saying that as special advisor to Booker T he was going to propose a match for tonight. It would be Dolph Ziggler vs. Sheamus. If Ziggler was as good as he said he was, then maybe he'd get to cash in his briefcase tonight after all. Ziggler thought it over and smiled, before departing with Vickie. Sheamus was also pleased, saying that he'd buy Teddy the first pint later.

A Raw recap! CM Punk kicks Jerry Lawler in the head! Lawler deserved it for being so disrespectful that he couldn't move six inches to the side to avoid bumping into Punk! We saw this on Monday!

Some superstar tweets were shown in reaction to Punk's completely legitimate and well-deserved announcer beatdown. Unsurprisingly, most of them were against Punk, including Lawler chiding him for kicking him from behind and even Antonio Cesaro saying that a sneak attack was a cowardly American thing to do. Only the Miz approved of Punk's actions, though he said that he'd already done it two years ago himself.

Sin Cara made his entrance, as Cody Rhodes was revealed to be the new guest commentator. He was showing off his picture of the unmasked Sin Cara. Sin Cara in action, next!

Sin Cara vs. Heath Slater: Cole said that Cody's obsession with unmasking Sin Cara was costing him matches, and Cody denied it was an obsession. He said he was frustrated that he wasn't getting opportunities anymore, while Sin Cara was. What could Sin Cara do that he couldn't? As Cole called Slater an exceptional athlete, Rhodes disputed that claim. He called himself a throwback, before being distracted by Sin Cara getting too close to him posing on the outside. I'm not really calling the action here, am I? Slater cut Sin Cara off as he climbed back into the ring, stomping away at him and positioning his neck under the bottom rope for something. The referee pulled him back, and as Slater argued with him, Cody interjected himself into the action. He went for Sin Cara's mask! But he couldn't take it off successfully. Actually, he turned the mask around backwards! Sin Cara was blinded! Slater picked him up and delivered the Scorpion Deathdrop. That's his move! Slater wins! Slater wins! Slater wins! After the match, Cody attacked and tried to get the mask off, actually removing it partway. There's a glimpse at Cara's hair and mouth for those who are interested! But referees were out to save the day.

Dolph Ziggler w/Vickie Guerrero vs. Sheamus: We must be running over time for the show, because Sheamus got the abbreviated entrance, already being in the ring after the break. Ziggler quickly bailed at the start, then ran into headlock takedowns back in the ring. A dropkick cut him off, and Ziggler got the headlock. I should clarify, Vickie led Ziggler out but promptly joined the commentary table with Michael Cole. This was the expected lovefest from Cole. They talked about AJ's job as GM, and when the conversation turned to Booker, Vickie surprised everyone by saying she thought he was doing a great job. It seemed she even surprised herself, because she wound up quickly adding that she could still do better. Someone in her ear? Ziggler had the headlock in the ring, but Sheamus fought out. White Noise attempt was countered into a sunset flip. With Ziggler on the apron, Sheamus went for his ten count clubbing, but Ziggler ducked away. As Sheamus followed him out of the ring, Ziggler tripped him up and he fell, his leg catching between the ropes as he did so. Ziggler got back up and DDTed him on the apron! That only got two. Fameasser attempt was dodged, and Sheamus started his comeback. Irish hammers and a kneelift! He got his ten punch clubbing, then hit White Noise. He signalled for the Brogue Kick, but Ziggler's taken enough of those to last him for the year, and ducked to the corner to hide. As the referee backed Sheamus off, Vickie got off commentary and passed Ziggler the briefcase. When Sheamus came back in, Dolph waffled him with it. That's a DQ!

After the match, Ziggler hit him again, then stared at the briefcase as Sheamus was down. It was time, he decided to cash it in! He gave it to the referee, but then noticed Sheamus was pulling himself up slowly in the corner, murder in his eyes. Ziggler ran over and grabbed the briefcase back, bailing out of the ring and fleeing. Maybe next time!

Promo for the returning Wade Barrett! We saw this on Raw! At least with those historical recaps for Raw 1000, they showed new ones on Smackdown. Sometimes.

Santino Marella was out to talk. He said that since losing his US Title, he was having trouble remembering what it was like to be an American. When he woke up in the morning, he forgot what apple pie tasted like. So he ate an apple pie. But enough about that, he was upset that he'd let everyone down. He said that he'd been the US Champion for 144 days, 12 hours and thirty four minutes, give or take a little bit. So he won it at 8 in the morning? Santino he needed to have a talk with the Cobra. So he introduced it. I guess that means I have to say The Cobra arrived, huh? Santino talked to his sock puppet and mentioned it being distracted by Aksana, which led it to be sad. Santino said there was no shame in being distracted by a hot woman, and that he couldn't stay mad at the Cobra for long. It didn't matter how many times people were knocked down as long as they kept getting back up, and that was exactly what he planned to do, to reclaim his US Title. He was interrupted by Antonio Cesaro w/Aksana and New Music. The new music sounded like rap, but in foreign languages? I was only able to pick out "C'est vrai". It's true! Cesaro said "Winner" in five languages, and said that he'd proven that he was a winner by beating Santino and becoming the new US Champion. Santino wasn't about to stand there and take that, so he powerwalked up the ramp to attack. Cesaro's clothesline was ducked, and Santino hit a punch combination, then set up the Cobra. But once again, it was drawn to Aksana. This let Cesaro lay Santino out and stand triumphant.

Kofi Kingston and R-Truth w/Little Jimmy vs. Epico and Primo w/Rosa Mendes: On commentary for this match were Darren Young and Titus O'Neill, who along with Michael Cole did the Millions of Dollars dance in their chairs. Wrestling sequence by Epico and Kofi to start, including both men flipping out of backslide attempts and stereo whiffed dropkicks. On commentary, a stupid remark from Cole set up O'Neil to deliver the "Tell me you didn't just say that" line, which led him to go off on a tangent of Booker T-isms to Darren's delight and Cole's displeasure. Kofi was isolated and worked over by the Puerto Ricans, as Darren Young talked about what an incredible athlete Kofi was. Both him and O'Neil were showing a lot of respect talking about Kofi and Truth. Kofi made the hot tag to Truth, and he cleaned house. The Falcon Arrow was broken up by Primo, and Kofi came in to attack him but got dumped instead. Truth clotheslined Primo out, but that allowed Epico the chance to go for the Backstabber. Truth grabbed the ropes to block it, though, and he turned around and hit the Little Jimmy for the win. D-Young asked in disbelief if anyone could stop them, and Titus just glared at him and said that they could stop them. At Cole's urging, they did the Millions of Dollars dance again. The Prime Time Players were very respectful and nice on commentary! What is going on with the world?

A movie trailer! We saw this on Raw!

Backstage, Matt Striker caught up with Kofi and Truth after their match. They talked about it being a big win, but said they were looking forward to their next challenger, whoever it might be. The Prime Time Players approached, not quite as respectful anymore to their adversaries' faces, saying that Little Jimmy should be seen and not heard, but pointing out that that would be hard because he wasn't real. The teams bantered back and forth, before The Usos arrived and said they deserved a tag title shot. Epico and Primo showed up to protest that, and Tyson Kidd and Justin Gabriel even popped up to say they wanted a chance. Kofi and Truth looked to each other and shrugged, then Truth slugged an Uso while Kofi went at D-Young. The fight was on! All five teams brawled as we went to break with referees trying to restore control. I bet Tyler Reks and Curt Hawkins would've been in there too, but, you know..

After the break, Booker T was talking with Teddy Long about the tag team situation, saying the brawl was finally stopped. He asked Teddy who the #1 Contenders for the tag titles should be, and Teddy said it was a tough question. Booker said that Teddy was his special advisor, and asked him for his opinion on the matter. Teddy continued to waffle, but Eve Torres arrived with portfolio in hand. She handed it to Booker, saying that she'd compiled the win/loss record of all the tag teams over the last six months to help him make his decision. She then gave him a few extra papers, saying that she'd coordinated his appearances for the next week leading up to Smackdown to help him stay efficient. Booker looked surprised that she'd done all that for him. She said she still had more work to do, that it was never too early to start planning next week's Smackdown. Booker nodded in disbelief, thanking her for the work and departing. Eve then looked to Teddy for the first time and greeted him, saying she hadn't noticed him there. Teddy silently fumed as Eve left, clearly not happy at having been shown up.

Now, a recap of Brock Lesnar vs. Triple H. We already saw this on Raw! Though I'll take a moment to interject here that, compared to Raw, they've been very good about not mentioning Triple H in every segment. They didn't Poochie it tonight, so good for them!

Randy Orton vs. Alberto Del Rio w/Ricardo Rodriguez, the Black Scarf of Mourning and a $165,000 Bentley: Going to have to cut this short, since it's getting late here. Sheamus was on commentary, as might be expected. Del Rio worked over Orton's arm, as might be expected. Del Rio missed his corner enziguiri, allowing Orton to try the one-armed comeback. Clotheslines and the snap powerslam followed, but he only got two. Del Rio rolled out of the ring to refocus, getting himself psyched up and charging headlong back into the ring, but he ran into the 3.0 for a nearfall. As he was picked back up, he grabbed Orton's arm and hit the arm Codebreaker on him, also for a nearfall. Del Rio charged blindly again at Orton, but Orton grabbed him and spun him out onto the apron to smoothly hit the 2nd rope DDT! Viper coil! Orton went for the RKO, but Del Rio grabbed the top rope to block it. As Orton tried to pick himself up from his fall, Del Rio pounced on him and grabbed the cross armbreaker! Orton locked his hands together to block the move, but Del Rio punched his arm to break it up, and the cross armbreaker was applied! And Orton tapped out quickly!

Wait, what?

Del Rio celebrated in the ring, having won clean as a whistle. Sheamus looked stunned on commentary, having not expected that for a moment. Del Rio and Rodriguez started shouting at him from the ring, and Sheamus came over to get a better look, before Del Rio abruptly shoved Rodriguez down. He grabbed Ricardo's shoe and hurled it at Sheamus, leading the Irishman to charge the ring. He brawled with Del Rio, getting the upper hand until Rodriguez got involved, and that was enough of a distraction for Del Rio to kick Sheamus in the head. He took off Ricardo's other shoe, and smashed Sheamus with it to drop him. As he left, Dolph Ziggler's music fired up and he ran down with the briefcase. He wanted to cash it in! But before he could do so, Randy Orton had recovered and hit the RKO. He was still favouring his arm, but he was angry over his loss and wasn't about to let Ziggler cash in on his watch. Del Rio celebrated on the ramp as Sheamus recovered. He's the #1 Contender! Again! We'll see you next week!
Promote this thread!
Big Bad
Scrapple



Since: 4.1.02
From: Dorchester, Ontario

Since last post: 37 days
Last activity: 37 days

#2 Posted on | Instant Rating: 5.69
Since the start of 2010, how many clean losses has Orton taken, let alone by submission? Maybe two? Three?


---

"It breaks your heart. It is designed to break your heart. The game begins in the spring, when everything else begins again, and it blossoms in the summer, filling the afternoons and evenings, and then as soon as the chill rains come, it stops and leaves you to face the fall alone." --- Bart Giamatti, on baseball
It's False
Scrapple



Since: 20.6.02
From: I am the Tag Team Champions!

Since last post: 309 days
Last activity: 103 days

#3 Posted on | Instant Rating: 6.55
Well, this should answer the question of what a second Wellness violation gets you.

The thing is, this is a time when The E needs stars and instead, they're actually de-making stars!


---

"Release the BOGUS!"
Spiraling_Shape
Bierwurst



Since: 2.1.02
From: PA

Since last post: 14 days
Last activity: 28 min.

#4 Posted on | Instant Rating: 6.41
I think Randall can afford a clean loss and still be a top star...

I liked Cesaro's bouncy pop-punk theme! The Twitters were saying last night this new song is a remix of a theme Dean Malenko briefly used (around his "ladies man"/hitting on Lita gimmick?).

Are the PTPs the only heel tag team around right now?

Kaitlyn also said "last night" when she meant "Monday night"...tsk tsk. At least they let her show her personality a little, if they're going to make her #1 contender. Mustache necklace!


---

"Ice cream bars! Ice cream bars!" - RAW crowd, Boston, 7/11/11
dwaters
Bierwurst



Since: 16.10.02
From: Connecticut

Since last post: 1 day
Last activity: 1 day

#5 Posted on | Instant Rating: 7.53
Funny how changing to a black scarf and tights somehow made Del Rio seem like a tougher guy.
John Orquiola
Scrapple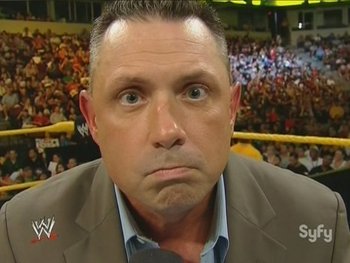 Since: 28.2.02
From: Boston

Since last post: 1670 days
Last activity: 1670 days

#6 Posted on | Instant Rating: 6.48
Alberto Del Rio went all Ronda Rousey on Randy Orton.

If I were Sheamus, I'd be a livid Kane can attack an announcer and not be fined $500,000 like he was.


---

@CMPunk
"@ZackRyder: @CMPunk She played me bro" I got your back.
thecubsfan
Scrapple
Moderator



Since: 10.12.01
From: Aurora, IL

Since last post: 13 days
Last activity: 15 hours

#7 Posted on | Instant Rating: 9.28
Originally posted by It's False

---

Well, this should answer the question of what a second Wellness violation gets you.

The thing is, this is a time when The E needs stars and instead, they're actually de-making stars!

---


Wellness violations might play a part in the finish, but Orton's also off for a bit to film another movie and Del Rio needed a strong justification to get yet another shot, so...


---

thecubsfan.com - luchablog
John Orquiola
Scrapple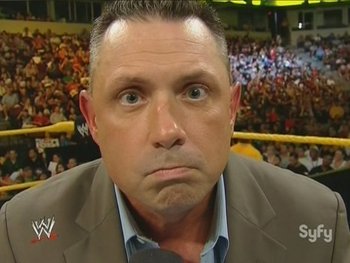 Since: 28.2.02
From: Boston

Since last post: 1670 days
Last activity: 1670 days

#8 Posted on | Instant Rating: 6.48
Plus Booker T did go out of his way to cite that Randy Orton's credentials speak for themselves and he's always going to be a top guy in the mix for a World Title shot.



---

@CMPunk
"@ZackRyder: @CMPunk She played me bro" I got your back.
CRZ
Big Brother
Administrator



Since: 9.12.01
From: ミネアポリス

Since last post: 8 days
Last activity: 1 day


ICQ:
#9 Posted on | Instant Rating: 9.39
Originally posted by John Orquiola

---

Alberto Del Rio went all Ronda Rousey on Randy Orton.

If I were Sheamus, I'd be a livid Kane can attack an announcer and not be fined $500,000 like he was.

---
Well, Sheamus attacked a ref.


---

TheOldMan
Landjager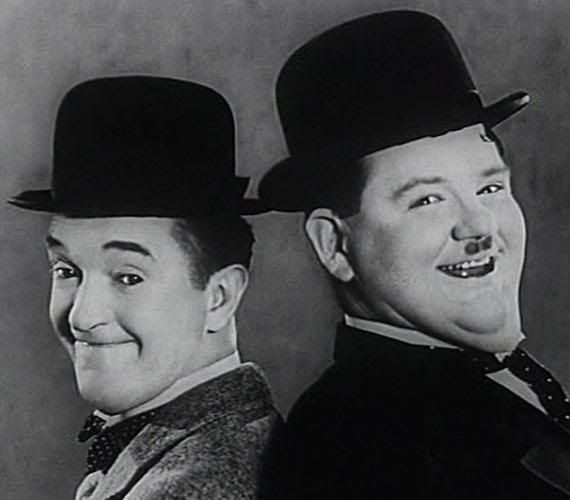 Since: 13.2.03
From: Chicago

Since last post: 1395 days
Last activity: 90 days

#10 Posted on | Instant Rating: 5.68
I guess they didn't prep any of the people they sent out to be 'guest commentators', and each one of them failed the task. Are they all so used to memorizing scripts, nobody can ad-lib their character anymore? Even Vicki??

Ryback is getting over, and he would have been perfect as one of those guys like Earthquake or Hercules who got built as a monster during Hogan's first run - and then slipped neatly into the mid-card after the money match. Where you go with a limited skill guy in this day and age I still don't know.

I liked Cesaro's old music, but you can understand why they changed it to something less upbeat for a heel character.


---