Chumpstain
Bockwurst



Since: 21.1.02
From: Canada

Since last post: 213 days
Last activity: 12 hours

#1 Posted on | Instant Rating: 8.46
It's the go-home show for Summerslam, and everyone knows what that means. Recaps of Raw! This is Smackdown!

The opening montage recapped Alberto Del Rio's attempt to get revenge after his Ferrari was ruined by Sheamus, hiring goons to act as cops and then beat Sheamus down. But if you wanted to know what happened last week, you could read last week's recap. What you won't find out in last week's recap is that Booker T reacted to Del Rio's actions by stripping his title shot. Del Rio has promised to respond to that tonight!

Taped at the University of Texas (is there a reason they don't like saying they're in Austin?), the show opened with the entrance of Alberto Del Rio w/Ricardo Rodriguez, clad in a suit and walking down the ramp. As might be expected, he wanted his title shot back. He called Sheamus a peasant, saying he got what he deserved for the grand theft auto, but he then turned his attention to Booker T for cancelling the match. He demanded that Booker reinstate the match, because he was the legitimate #1 Contender and had earned his shot. Out to offer a rebuttal was none other than Booker T. Booker didn't seem impressed with Alberto's claims, nor was he inclined to change his mind. When Del Rio said that he was just protecting his property like a real man would, Booker said that a real man wouldn't get five hired goons to fight his battle for him. Real men wouldn't steal cars either, would they? Del Rio was about to blow a fuse, but before he could, he was interrupted by the music of... Chris Jericho w/o Glowy Jacket?

Jericho came down to the ring with a simple request, asking Del Rio to please shut the hell up. He ran down a list of things about Del Rio that fans hated, including his expensive cars, silly scarfs, annoying ring announcer, big ears and tiny nose, but most importantly his excessive whining. After a chihuahua crack, Del Rio retorted in Spanish, which led Jericho to speak some Spanish himself. While I'm unable to translate, Jericho said afterwards that he'd told Del Rio his breath smelled like dog poop. Jericho said that he'd come down to offer himself as a replacement for Del Rio's title shot. Once Jericho beat Dolph Ziggler at Summerslam, proving that he could still win the big one, he wanted a second match against Sheamus to prove he could win the biggest one. Del Rio said that one 'gringo' had already stolen his car, he wouldn't stand for another one stealing his title shot. Booker broke them up before they could come to blows, saying that Sheamus wouldn't be defending his title at Summerslam against anyone, but he was more than happy to make a main event for tonight. Chris Jericho vs. Alberto Del Rio! Did Booker really need to pause for ten seconds after saying Jericho's name? Did anyone really think he'd pick someone besides Del Rio?

Rey Mysterio and Sin Cara vs. The Miz and Cody Rhodes: Cody brought a mic with him! He talked about his desire to take off Sin Cara's mask and expose him for the freak that he is. He then showed an artist's rendition that he'd commissioned of what the de-masked Sin Cara looked like, bringing up a cartoon of an ugly guy with oversized teeth and mishapen ears. Sin Cara, as Cody pointed out, was ugly as sin. Yeah, he'd been mispronouncing Sin Cara the whole time to set up that pun. This was the first time for Mysterio and Cara to team up on Smackdown! The presence of three other men was apparently enough to outweigh the Sin Cara Funky Lighting Effect. Cara and Miz started, with Sin Cara unsurprisingly outmaneuvering Miz. Miz was sent outside, and Cody was likewise dumped when he tried to intervene, setting up a Mysterio dive off the apron and Cara dive over the top rope. The heels took control on Sin Cara, and on being tagged in Cody went for the mask again. We saw Sin Cara's mouth! It's... a mouth! Cara fought back and got the tag to Mysterio, who came in hitting everything in sight. Wheelbarrow bulldog on Cody got two when the cover was broken up by Miz, so Sin Cara came in to take Miz out of the ring. Cara hung onto the ropes to try to skin the cat back in, but Cody pounced on him before he could and started trying to take off the mask, reaching through the ropes to do so. This had the unfortunate side effect of placing him in perfect position for the 619! From there, the top rope splash ("Dropping the Dime".. that was his legdrop, Josh) was academic, and the luchadores triumphed. Miz tried to blindside Mysterio after the match with the IC title, but was dropkicked into the ropes and took a 619 of his own. Mysterio eyed the title afterwards. He gets a shot at it on Sunday, live on pay per view! Later tonight, recaps! Also, Daniel Bryan vs. Randy Orton!

Curt Hawkins and Tyler Reks vs. Two Jobbers: Hawkins and Reks came out wearing suits, as the commentators talked about their interaction with Booker last week, where Reks had talked about his 'old job'. They got into the ring and, oh please no. Yeah, they're male strippers now. They hit their music and proceeded to do a striptease until they were down to their wrestling trunks, now designed to look like briefs. Cole and Mathews talked about how they were getting noticed now. But is this for the right reason? They punctuated several moves with gyrations and dancing. Hawkins and Reks did dominate the match despite that, putting away a jobber with a powerslam/neckbreaker combo. Are they trending on Twitter now? We don't know, because this show isn't live!

Raw recap! CM Punk is disrespected. We saw this on Monday!

Backstage, Eve Torres was walking, getting ready for her match. She ran into William Regal, who wished her luck. She said she didn't need luck, but Regal barely seemed to be paying attention, instead starting to reminisce. He talked about the time that he held power in WWE, when he was the General Manager of Raw. He was one of the most powerful figures in the company at the time. And then, just like that, it all went away. Power was a fleeting thing, and we should enjoy it while we can. The voice of an unfamiliar woman interrupted, and A Random Woman walked into the scene with a couple of bags of garbage, ordering Regal to stop slacking off and get back to work. Regal took the bags with a sheepish smile and said it's a living.

Wade Barrett promo. We also saw this on Monday!

Eve Torres vs. Kaitlyn, Winner Becomes Booker T's Assistant: Teddy Long was at ringside watching, but he wasn't on commentary. You know how on Raw the women's matches are getting more time now? Yeah, that doesn't carry over to Smackdown. Kaitlyn put up a bit of a fight, but the outcome was never really in doubt. Eve won with her swinging neckbreaker. She went outside the ring to celebrate in front of Teddy, who seemed rather displeased.

After the break, Eve went to see Booker backstage, to bask in the glow of her victory. Booker seemed hesitant, but welcomed her aboard. Eve said she had all sorts of ideas for how to run the show, but Booker cut her off, questioning if she'd be able to get along with Teddy. Eve said that would be fine, that she'd put their issues behind them and she was eager to get to work. She just had to go take a shower first. She departed, and Booker watched her go, his eyes getting wider.

Daniel Bryan vs. Randy Orton and The Crowd: That dastardly crowd with all of their Yes! chants! The commentators played up both Orton and Bryan having anger management issues, though Orton seemed to have harnessed his for the power of good rather than evil. Okay, maybe they didn't say it in quite those terms. Orton took Bryan down with shoulderblocks, much to Bryan's annoyance. Bryan offered a test of strength, only to kick Orton in the gut for the unfair advantage. Orton powered out of Bryan's hold and whipped him into the corner, and Bryan climbed the ropes and backflipped over Orton, but ran into a dropkick after going off the ropes. He should know better than to try his babyface comeback as a heel! Bryan rolled to the outside to recover, but got distracted by the crowd, picking a guy out of it to go face to face with and shout No! at. He did beat the count back into the ring, though. Orton took him down and went for the Orton Stomp, but missed a followup kneedrop. This gave Bryan an opening, and he went to the leg to get the advantage. Bryan worked over the knee and the thigh, keeping Orton grounded. Orton fought his way back up, but Bryan grapped a front chancery and suplexed Orton down from there. With some emphatic No!s, Bryan climbed the top rope, wanting a headbutt? Orton was 3/4s of the way across the ring! But it didn't matter, as Orton got up and caught Bryan on the top rope. Top rope superplex! Orton was slow to cover, his leg still causing trouble, and Bryan kicked out at two. Just in time for an ad break!

Back from the commercials, to a Boo/Yay punching sequence, until Bryan took out the leg. Nice variant on the dragon screw to put Orton down. Bryan tied Orton up in the ropes and hammered awa on the leg, hitting a running dropkick on it. Another corner charge met only ringpost, as Orton flipped up to recline on the top rope. As Bryan staggered back, Orton dropped down to roll him up for two. Bryan got up into Orton clotheslines. Snap powerslam! Orton wanted the DDT, but Bryan jumped down off the apron and pulled Orton outside. Orton reversed his whip and sent Bryan hard into the barricade! He rolled Bryan back in, but Bryan just kept rolling and went outside on the other side. When Orton followed, Bryan tossed him knee-first into the steel steps. Back into the ring, that got a two count! Bryan couldn't believe it, and he started laying into Orton with No!kicks. Orton ducked the last one aimed at his head, and hit the 3.0 for a nearfall! As they got back up Bryan kicked out Orton's leg, then climbed the ropes, but Orton was over before he could jump off them. Grabbing Bryan by the beard, he pulled him down off the top rope and into position for the second-rope DDT out of the corner! The Viper coil followed! Bryan got up and walked into RKO position, but fought it off, grabbing Orton's arm to try to take him down into the No!lock! Orton fought it off, but Bryan kicked the bad leg to drop him lower and finally take him down to the mat. He didn't get Orton's arm hammerlocked, but it was close enough. The No!lock was applied! Orton was in the middle of the ring, he'd have no choice but to tap, but an explosion of pyro on the ringposts signalled the arrival of Kane. Or did it? Bryan immediately broke the No!lock to look around in a panic, rolling outside the ring to look for Kane amid the red lighting. He was nowhere to be found, and eventually the lights went back to normal. The flustered Bryan got back into the ring, and ran right into an RKO! And that got the win for Orton. After the match, Kane did appear on the stage, laughing at Bryan. They clash at Summerslam, live on pay per view!

Antonio Cesaro w/Aksana vs. Zack Ryder: Joining us at ringside for commentary was Santino Marella. Cesaro's word in five different languages was 'loser', directed at Santino. On commentary, Santino talked about changing his training regimen to do battle with Cesaro, putting on six pounds and doubling his sodium intake. Well, if Santino loses the title on Sunday he'll have reason to be salty. Is it just me, or does Ryder look really white today? Did he forget to bring his fake tan to Texas? Cesaro took control early, hitting his deadlift gutwrench, as Santino pointed out his power. Ryder fought back with a facebuster and hit the Broski Boot in the corner for a two count. Before he could set up for the Rough Ryder, Cesaro hung him up on the top rope. The Neutralizer followed for the easy win. Thanks for showing up, Zack! Cesaro immediately went outside the ring to confront Santino, shoving him down. He begged off as Santino went after him angrily, only to shove him again once he closed in, all the way over the announce table this time. Laughing, Cesaro departed with Aksana, as Santino fumed and yelled. They fight for the US Title, live on not pay per view!

Raw recap! Brock Lesnar does stuff. We saw this on Monday!

Alberto Del Rio w/Ricardo Rodriguez, a $150,000 Gran Turismo X, and the Black Scarf of Mourning vs. Chris Jericho: But wait! As Jericho was walking backstage, he was waylaid by Dolph Ziggler w/Vickie Guerrero, being waffled by the briefcase from behind. The "Next" overlay was already up when this happened, a nice touch! Ziggler screamed that Jericho shouldn't overlook him, then grabbed a cart of tools and wheeled it into him against the wall. He kept screaming at Jericho until Booker T arrived, at which point he put his hands up and backed off. Booker summoned the trainers, as Del Rio laughed in the ring. What did this mean for our main event?

After the break, Del Rio had the mic, demanding that Booker T give him what he wanted, his world title match against Sheamus. The commentators speculated that Sheamus had been injured by Del Rio's attack last week, which was why Booker wasn't making him defend his title against anyone at Summerslam. The interruption of Del Rio came not from Booker, but instead from Chris Jericho, coming out slowly while holding his ribs. He looked ready to fight! The referee checked with him to make sure, and Jericho said to ring the bell. So we have a match after all! Del Rio taunted and teased Jericho, basically offering him a free shot, and Jericho took it, hammering away at Del Rio. Still, he was fighting with more guts than brains, and it didn't take long for Del Rio to turn the tables on the injured Jericho. The injury actually gave him a new target, and he focused his offense on the ribs rather than the arm, hitting a double-stomp to Jericho's chest. Jericho tried to make comebacks with chops, but to no avail. With Jericho in the corner, Del Rio went for his springboard kick, but instead of an enziguiri he delivered it to Jericho's ribs this time. Del Rio climbed the ropes, aiming for a double-stomp from the second rope, but Jericho rolled out of the way to safety. Jericho fired back with shoulderblocks, getting a bulldog and then the Lionsault, but that hurt himself as much as it hurt Del Rio! It only got two. Del Rio grabbed Jericho's arm and tried for his Codebreaker on it, but Jericho grabbed his legs as he jumped and turned it into the Walls of Jericho! Del Rio was in the middle of the ring, but he was canny, twisting partially out of the hold and punching Jericho in the ribs to allow himself to be turned back around. He finally shoved Jericho off with his legs, and Dolph Ziggler reappeared to pull down the top rope, sending Jericho spilling to the floor. Rodriguez had distracted the ref, apparently, to cause him to miss that. Ziggler threw Jericho back into the ring, and Del Rio hit his rarely seen pinfall finisher, the Shining Wizard-style enziguiri, to put Jericho away. Del Rio wasn't done there, of course, as he locked on the cross armbreaker. Ziggler came into the ring to get into Jericho's face as he writhed in pain in the hold, taunting him and saying he was washed up. The music of Sheamus hit, and he ran down to the ring to save the day! His left arm was heavily bandaged, but it didn't seem to be slowing him down at all. Ziggler immediately bailed and fled, apparently having eaten his fill of Brogue Kicks for a year, leaving Sheamus to beat down Del Rio. Del Rio landed a couple of kicks to the arm, but that only slowed Sheamus briefly, and after being taken over the top rope to the floor Del Rio bailed out, fleeing into the crowd. Sheamus went back into the ring to check on the fallen Jericho, as Booker T came out onto the stage. Sheamus had the mic, and begged Booker to give Del Rio his title shot at Summerslam. Booker was reluctant, due to Sheamus' injury, but Sheamus pleaded with him until he relented. The match is on! Adjust your PPV Predictions appropriately! And we'll see you at Summerslam!
Promote this thread!
TheOldMan
Landjager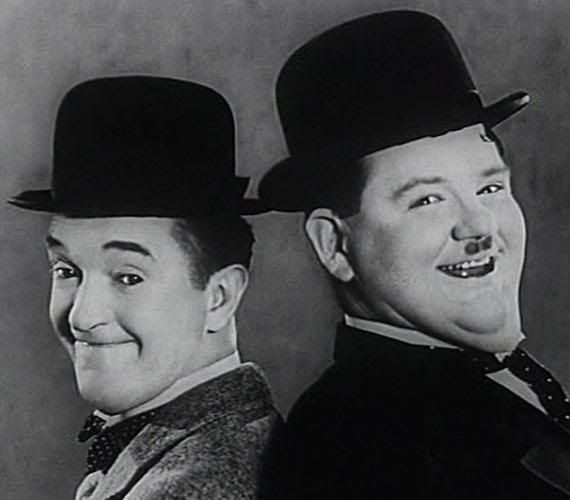 Since: 13.2.03
From: Chicago

Since last post: 1294 days
Last activity: 281 days

#2 Posted on | Instant Rating: 5.68
Originally posted by Chumpstain

---

Backstage, Eve Torres was walking, getting ready for her match. She ran into William Regal, who wished her luck. She said she didn't need luck, but Regal barely seemed to be paying attention, instead starting to reminisce. He talked about the time that he held power in WWE, when he was the General Manager of Raw. He was one of the most powerful figures in the company at the time. And then, just like that, it all went away. Power was a fleeting thing, and we should enjoy it while we can.

---


Regal sold being Raw GM like it was better than winning the Presidency (much less a Senate seat). He reminded me of this:




Watching DB go at it with that fan cracked me up, which I mention because I really feel a need to put it on record how much Bryan has grown on me since my wrestling fandom came back with the Summer of Punk II angle. Bryan truly seems to be able to spin gold out of whatever creative has for him, and has all the tools aside from size. I think he has a good chance of surpassing Benoit in the ring, in the business.

For being a match about "never winning the big one", Jericho isn't exactly in a huge match Sunday. But it looks to me like the combined stories are headed for Jericho getting a win, and Ziggler walking out of LA as WHC.

Booker's a lot easier to take as GM rather than commentator, and he can deliver his end on moving angles along. But the end of the show, it should have been Sheamus' music playing, not the GM's.


---

CruelAngel777
Sujuk



Since: 7.4.02

Since last post: 800 days
Last activity: 783 days

#3 Posted on | Instant Rating: 4.49
My boy D-bry was being very "gingerly" with those No!kicks against Orton. Orton has to be the most fragile man in the history of wrestling.

From here on I'm mainly watching clips of Daniel Bryan on YT and skipping the rest of the show. Magic Mike references on Smackdown...Hrrm?
Rudoublesedoublel
Frankfurter



Since: 2.1.02
From: Kentucky - Home of the 8 time NCAA Champ Wildcats

Since last post: 338 days
Last activity: 267 days

#4 Posted on | Instant Rating: 6.26
Why wouldn't Bryan tread lightly with Orton? Everyone who has ever given him an owie has been buried without mercy. It's the only smart way to wrestle him.


---

Eight ain't enough.