Chumpstain
Bockwurst



Since: 21.1.02
From: Canada

Since last post: 100 days
Last activity: 2 days

#1 Posted on | Instant Rating: 8.22
Tonight, it's the second half of Vickie Guerrero's stint as interim GM. Sheamus will defend his World Championship against Alberto Del Rio and Dolph Ziggler in a Triple Threat match, and will we get participants announced for the other Money in the Bank match? Smackdown is now!

Smackdown opens with.. A RECAP! Lets take a look at AJ costing Kane the Triple Threat matchup on Raw by skipping around the ring. While CM Punk eliminated Kane off that distraction, it was Daniel Bryan who ultimately won the match via a kick to the head on Punk.

Cue the arrival of AJ for our opening promo. No, wait. Our opening match! When was the last time there was a Divas match on Smackdown? I'm the recapper know, I should know these things.

AJ vs. Layla: It's a non-title match. A hand-slap of friendship opened. The women traded headlock takedowns and headscissors counters to open. A kick got Layla the advantage, but it proved fleeting as AJ regained control. Layla came back with a springboard crossbody and hairpull facebuster, but AJ kicked out. After AJ landed a move, Flight of the Valkyries fired up, and out came Daniel Bryan, mic in hand, chanting "YES!". He started doing a lap around the ring, facing the crowd and leading the chants. AJ was distracted, and Layla got a unique rollup for the 1 2 3!

Bryan got up on the apron after the match, while AJ looked upset and refused to look at him. She instead lunged at Layla, beating down the Divas Champion and throwing her out of the ring. Once she was disposed of, she turned to face Bryan as he entered the ring. Bryan said that it wasn't much fun when distractions cost people matches, was it? He was out here to talk to Vickie Guerrero. AJ started to leave, but Bryan told her to stay since it has something to do with her. He said he was taking Smackdown hostage and wouldn't leave the ring until Vickie came out. They waited for some time, and she didn't show, so Bryan said that left him with no choice. "YES! YES! YES!" He led the crowd in YES! chants, until AJ started doing them back in his face, leaving him speechless. Cut to commercial!

When we returned, Bryan and AJ were doing duelling YES! chants. Ha! Did they did that through the whole break? Vickie Guerrero's "Excuse me" cut them off finally, and she came down to the ring. "Daniel, people are sick and tired of you constantly saying the same catchphrase again and again. I said, EXCUSE ME!" Once upon a time, we would've had a commentator to point out heel hypocrisy. Vickie asked what Bryan wanted, and he said that he was the face of both Raw and Smackdown, and when he won the WWE Championship he'd cement his legacy. But he said that Vickie was also doing a great job as General Manager, and that he felt she should get the position permanently. If she did, he said he looked forward to them working together. He took her hand in his as he said that, and Vickie seemed pleased. He had a request to make, though. To ensure that he'd beat Punk fair and square, he suggested that AJ be banned from ringside. Vickie was agreeable, but mentioned a poll that had been posted on WWE.com, that the Board of Directors had apparently taken an interest in. The poll was shown on the Titantron, asking what role AJ should have in the WWE Title match. Guest ring announcer, guest referee, guest timekeeper and guest commentator were the options. Vickie asked to see what had won, and guest referee did, with 76% of the vote. Vickie expressed disbelief, but said that if it was the Board of Directors' wish, then that's what it would be. AJ would be the guest referee for the WWE Title match at Money in the Bank! AJ restarted her YES! chants, going back up the ramp, as Bryan looked on in disbelief. The only thing he could say in response to that was NO!, spacing it out nicely to let the fans chant YES! right back at him. The distraught Bryan fled the ring.

Vickie remained in the ring to announce the Smackdown Money in the Bank Ladder Match stipulations. While the WWE Title MitB match was exclusively for former champions, the World Title MitB match was open to anyone. There would be four qualifying matches tonight, and the first one was right now. Cue Zack Ryder's entrance. But who would he face?

Zack Ryder vs. Damien Sandow, a MitB Qualifying Match: Poor Zack. As expected, Sandow demonstrated his vocabulary as he made his way to the ring. This actually was not a squash match. After an initial flurry by Ryder, Sandow came back with his Russian legsweep and the Elbow of Disdain. Ryder wouldn't quit, hitting a facebuster to set up his offense. Flying forearm and double-knees led to a nice missile dropkick for a two count. Sandow took the Broski Boot in the corner, but countered the Rough Ryder and hunt Ryder up on the top rope, hitting his straightjacket neckbreaker for the win. Of note, he actually hooked the leg with a regular cover instead of his typical lackadasical pin, and the celebratory cartwheel came outside the ring rather than within reach of Ryder. Ryder gave Sandow a bigger run than anyone else has so far, but shouldn't be be in the ladder match?

1000th Raw Episode flashback. Jerry Lawler looked back at Vince McMahon's hospital stay. We already saw this one!

Backstage, Daniel Bryan went to the Divas locker room, looking for AJ. He found Kaitlyn instead, who said she didn't know where AJ was. She did have some advice for Bryan, though, motioning for him to lean in close. She whispered that AJ might be a little unstable. As Bryan looked on in confusion, she shrugged and went back into the locker room.

Tyson Kidd vs. Jack Swagger, a MitB Qualifying Match: No entrance for Kidd. Kidd flew around in the opening to hold control, but a big wheelbarrow suplex by Swagger slowed him down. Swagger laid in methodical offense, leading up to the Swagger Bomb, which got a two count. Kidd made a brief comeback, hitting a running dropkick to the side of the head. He went to the top rope but got pulled down by Swagger, who applied the anklelock. Kidd was too close to the ropes and climbed them to get leverage for a headscissors to break Swagger's hold. A big shoulderblock through the ropes stunned Swagger, and Kidd went up top to hit a Blockbuster for... the win?

Wait, what?

I'm not complaining! But wait, what?

Tyson Kidd and Damien Sandow have qualified for Money in the Bank. Show the graphic! Shockingly, they actually have a graphic for Tyson Kidd!

Backstage, Dolph Ziggler was talking with Vickie Guerrero. Ziggler was surprised that Vickie wasn't leveraging her power more as General Manager, and Vickie said that the Board of Directors was watching her and she wanted to be the permanent GM, so she wasn't going to abuse her power. Ziggler said that that wouldn't cut it, his career was more important. He demanded that Vickie ban the Brogue Kick for the World Title match later on, and getting on a roll, he insisted that the Cross Armbreaker also be banned. As he ordered Vickie to do what he said, she looked disgusted and slapped him. An uncomfortable pause followed, and Ziggler calmly said that all he'd need from her was to do two things: Introduce him for the match, and raise his hand after he became World Champion.

Santino Marella and Christian vs. Cody Rhodes and David Otunga, a MitB Qualifying Tag-Team Match: Both members of the winning team would be entered into the MitB match. As Otunga entered the ring, the lights went off and his music changed, a spotlight shining onto him as he ran through his bodybuilder muscle poses. Santino and Christian outmaneuvered Rhodes to begin, but the heels gained control and began beating down Christian. Cody hit a face-first suplex, while Otunga hit a scoop slam into a diving shoulderblock on a seated Christian. Christian managed to make the hot tag to Santino, and he came in against Otunga with his offense. Punches in bunches, splits to evade the charge, hiptoss, diving headbutt. Bring out the sock! But Cody caused the distraction, allowing Otunga to cut him off and gain control. In came Cody, stomping away on Santino and smartly disarming him, grabbing the deadly Cobra and throwing it away. But Cody couldn't keep it together, and Santino got the tag back to Christian. Christian took out both opponents, but couldn't hit the spear. A reverse DDT put the breaks on Rhodes' attempted comeback, and Christian went for the Killswitch, only to be shoved away. Otunga tagged in, and Santino dumped Rhodes out of the ring. Christian hit a spear out of nowhere on Otunga to get the win. Rhodes was displeased with the outcome, saying that he didn't lose the match, but it's Christian and Santino who move on to the PPV!

Backstage, we find AJ! Doing nothing. Daniel Bryan emerged behind her, pausing to build up his confidence before approaching her. He apologized for costing her her match, and said he was concerned for her, because that's what you feel for people you care about. He said that he was worried by her attack on Layla after the match, and thought she might need psychiatric help. And he knew a guy. Throughout this all, AJ was just staring at him and smiling sweetly. Bryan asked if she wanted the number for his friend, and she said yes. "Yes. Yes. Yes! YES! YES!" And off she went, skipping down the hall while pointing in the air and chanting. Daniel Bryan was perturbed.

The Ryback vs. Dan Barone and Brendan Burke: I'll run with Daniel Bryan's term for him, thank you very much. These jobbers rapped. Sorry, but they were no Stansky and Rosenberg. The Ryback hit a high-elevation spinebuster on the first, and as the second tried to flee, he got caught with a big boot. Throwing him back into the ring, he lunged at The Ryback with kicks that were no-sold. An attempted chinlock by a jobber was countered into a stunner. Massive running powerbomb for one jobber, clothesline for the other. Double running fisherman's buster finished. The crowd was again chanting "Feed me more!" with The Ryback after the match.

Backstage, Antonio Cesaro and Aksana were making out. They were interrupted by Teddy Long, who told them he had no hard feelings about what they'd done to him. He also revealed that next week he'd be the Interim GM of Raw and Smackdown. This led Aksana over to flirt with him, but he brushed her off, saying that he'd learned his lesson. For next week he booked them in mixed tag team again, against the team of Layla and the Great Khali. Holla!

Oh, I should mention. As they're advertising, next week's Smackdown is actually a Super Smackdown Live! It will air on Tuesday, and co-opt the Great American Bash name. Don't miss out!

Justin Gabriel vs. Tensai w/Sakamoto, a MitB Qualifying Match: Sakamoto accompanied Tensai as if he'd never been beaten down, still the devoted 'worshipper', though Tensai gave him a staredown as he entered. I want to call this match a foregone conclusion, but Tyson Kidd. Really. Gabriel hit some high-flying moves including a springboard moonsault off the top rope, but a subsequent attempt to fly was caught in a choke and a massive Baldobomb followed. Tensai wasn't done yet, and hit a running senton for the win. There's our Token Big Guy for the World Title MitB match!

Dolph Ziggler vs. Alberto Del Rio w/Ricardo Rodriguez vs. Sheamus for the World Heavyweight Championship: Del Rio got mic time before the match, but wsa interrupted by Vickie as she introduced 'the next World Heavyweight Champion', Dolph Ziggler. Vickie then went backstage, leaving Dolph to fight his own battle.

The three had a lengthy match that I'm not going to be able to transcribe effectively, but was certainly worth watching! Highlights included a battering ram shoulderblock by Sheamus off the top rope onto both men. The end saw everyone's finishers teased, until Del Rio locked the Cross Armbreaker in on Sheamus. Ziggler broke up the move and went for the FameAsser on Del Rio for a near fall as Ricardo got up on the apron. Ziggler shoved Del Rio into Ricardo to knock him off the apron and rolled him up off the ropes, but as he held the pin Sheamus came in with a Brogue Kick to break it up. Del Rio got tossed out of the ring and Sheamus pinned Ziggler to retain the title.

Next week is Super Smackdown Live! on Tuesday. See you then!
Promote this thread!
Spiraling_Shape
Bierwurst



Since: 2.1.02
From: PA

Since last post: 8 days
Last activity: 7 hours

#2 Posted on | Instant Rating: 6.40
And these are the MITB entrants that Justin and I were discussing under cover of SPOILER space in the RAW thread.

What a weird, weird mix... Sandow apparently has the goods, "we" know Tyson Kidd is super-talented but he's apparently been the King of NXT for months and barely been seen on TV...no Cody (unless he still gets added) but both the U.S. and IC title holders get in. And Tensai...

I saw bits and pieces of the show, mostly the AJ-tastic first hour, but maybe they just repeat that main event at the PPV since it was a really entertaining 3-man match.

Also of note: they replaced Layla's old LayCool theme song...with Tiffany's TERRIBLE old theme song about being Insatiable For Boys! Oof...


Originally posted by Chumpstain

---

"Daniel, people are sick and tired of you constantly saying the same catchphrase again and again. I said, EXCUSE ME!" Once upon a time, we would've had a commentator to point out heel hypocrisy.

---


I think the joke was pretty obvious and didn't need an announcer to step all over and underline it.


---

"Ice cream bars! Ice cream bars!" - RAW crowd, Boston, 7/11/11
Chumpstain
Bockwurst



Since: 21.1.02
From: Canada

Since last post: 100 days
Last activity: 2 days

#3 Posted on | Instant Rating: 8.22
That one specifically might not have needed an announcer to step on it, but I can't help but think to the number of times Michael Cole himself has made completely hypocritical statements and gone unchallenged by Lawler, Mathews and Booker. I long for the good old days on commentary when we could get something like a "Will you stop!" to keep the heel commentator in line!

Not that Cole is anywhere close to Heenan, don't get me wrong. But JR and Gorilla never sat quietly and absorbed blatant hypocrisy. Booker occasionally threatens violence, but that's less effective when he's also singing the praises of sneak attacks as being "smart moves".
Moss
Summer sausage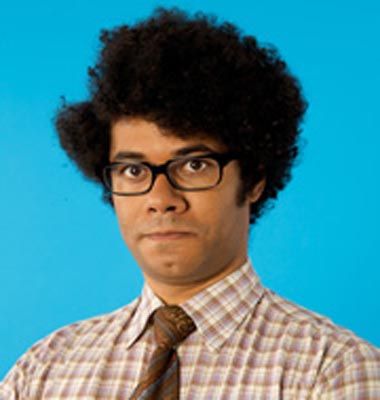 Since: 23.9.10
From: Calgary, AB

Since last post: 1349 days
Last activity: 1333 days

#4 Posted on | Instant Rating: 6.88
Believe the announcers laughed at the joke, which was enough- honestly I think explaining it would've ruined it a bit.

Agreed Layla using Tiffany's music is lame, as is some of the choices for MITB. I thought they had given up on Tensai so figured Mr Sako would fuck up and let JB get the upset, so that was almost as shocking as Kidd winning.

AJ was win as usual.


---

BORK LASER PLS
Matt Tracker
Scrapple



Since: 8.5.03
From: North Carolina

Since last post: 4 days
Last activity: 2 days

#5 Posted on | Instant Rating: 8.12
That tag match was better than it should have been.

The Kidd Cutter (?) is a nice finisher for a guy who spent so much of the match slingshooting and springboarding.


---

"To be the man, you gotta beat demands." -- The Lovely Mrs. Tracker
John Orquiola
Scrapple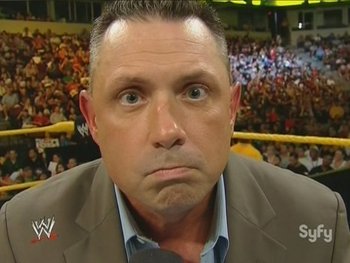 Since: 28.2.02
From: Boston

Since last post: 1456 days
Last activity: 1456 days

#6 Posted on | Instant Rating: 6.26
AJ - especially AJ currently acting crAy-J - is magnificent. Watching her wrestle Layla and everything after with Daniel and Vickie that AJ, I really think AJ is the Diva find of this decade. Promoted properly, she has the potential to be this decade's Trish Stratus equivalent. She's an entirely different kind of character and Diva, but she has everything: Looks, she can talk, facial expressions, plays an alluringly crazy heel and a sympathetic babyface when necessary, and she can already wrestle really well. Plus she has amazing hair tossing control. Watch the way she manages to toss her hair and keep it off her face during matches so we can always see her facials. Even the way she stands defiantly while Daniel and Vickie insult her is great. It's the little things AJ knows how to do, and they all add up. They really have something special with AJ and they haven't even scratched the surface with her.


---

@CMPunk
"@ZackRyder: @CMPunk She played me bro" I got your back.
CruelAngel777
Sujuk



Since: 7.4.02

Since last post: 687 days
Last activity: 670 days

#7 Posted on | Instant Rating: 4.54
I did like the stifled laughter by Cole when Booker compared Sandow to Leapin' Lanny Poffo.

I love the shit out of AJ right now. To go from face at the beginning of her match, to a heel action like attacking Layla after the match. If she keeps playing this fine line should could become the first Tweener Diva in the companies history.
ekedolphin
Scrapple



Since: 12.1.02
From: Indianapolis, IN; now residing in Suffolk, VA

Since last post: 13 days
Last activity: 1 day

#8 Posted on | Instant Rating: 3.15
They ignore Tyson Kidd for months, and then give him a win over Jack Swagger to get into the Money in the Bank match, followed by a win on Monday against Tensai?
Weird. But Kidd, of course, is super-talented and deserves a push.
---
"Don't do anything I wouldn't do."
--Stone Cold Steve Austin
Fan of the Indianapolis Colts (Super Bowl XLI Champions), Indiana Pacers and Washington Nationals
Certified RFMC Member-- Ask To See My Credentials!
Co-Winner of Time's Person of the Year Award, 2006