It's False
Scrapple



Since: 20.6.02
From: I am the Tag Team Champions!

Since last post: 19 hours
Last activity: 16 min.

#1 Posted on | Instant Rating: 6.36
TONIGHT! It's the go-home show for Hell in a Cell! Yes, already! Will we see more development for Mark Henry/Randy Orton? Will we see some more buildup for Sheamus/Christian? Will we see more than four matches booked for a three-hour show? Let's find out. SmackDown is NOW!

WWE - The Champ is Here!

Opening credits - Do You Know Your Enemy? No opening pyro, as we start off with "CAN YOU DIG IT, SUCKA?" Yes, BOOKER T gets a proper entrance this week. Tonight, the Intercontinental Championship is on the line when Cody Rhodes defends against Sheamus. Plus, Randy Orton/Christian was booked last Monday, so that match will happen tonight. We are taped from St. Louis, MO! Booker has the mic, so I guess he gets to talk.

Booker: Ladies and gentlemen, welcome to Friday Night SmackDown! Now please join me in welcoming the...World's Strongest Man and the...World Heavyweight Champion, Mark Henry.

MARK HENRY makes his entrance with the rear camera shot, in an impressive visual. So this is an interview segment? I would KILL for Booker to say "Suckas gots to know!"

Booker: Mark, I want to go back to Night of Champions when you won that World Heavyweight Championship, when you beat Randy Orton, let me say I was one of the first ones to say "Congratulations, Mark Henry!" Now I know, being a former six-time World Heavyweight Champion myself, I know how hard it was to climb that mountain and you did it, Mark, so let me say again, congratulations, you earned it!

Booker offers the hand of friendship, but he gets nothing and likes it.

Mark: So am I supposed to think that...because you won six times that you six times better than me?

Booker: Look, Mark, I didn't mean that as a insult to anything like that, because...

Mark: I'M NOT FINISHED! Now how can you come out here and kiss my ass...and then insult me in the same sentence?

Booker: Mark, like I said, make no mistake, man, that was no insult, and trust me, if I was to insult you, you would know it.

Mark: And if I was to pick you up and put you through that announce table over there, YOU would know it! But you better thank GOD...that I'm not out here for Booker. I'm out here for Randy Orton and I gotta deliver a message. Randy Orton, Night of Champions was about the World Heavyweight Championship. You can call him, but he ain't coming out here! But at Hell in a Cell, I'm gonna be the one that inducts into my Hall of Pain! See, mounted on my wall at home are the heads of The Big Show, Kane, and Jerry Lawler. Oh, but I got a special place for your head, Randy...right up above my mantle. Go ahead, put fuel on the fire! That's what I want! Because Sunday, beating Randy is not gonna be enough! I'm gonna end his career!

Booker: Mark, my question is "why?" Why not just concentrate, you're the World Heavyweight Champion, why not just concentrate on being the best champion you can be? Do you know how much influence you can have on the WWE Universe? Do you know that?

Mark: I want you to lower your tone a little bit, Booker. I know exactly what I am and what I've done...for 15 years, I did the positive thing. I shook hands, I took pictures with hands, I kissed babies. But where did it get me? Where did it get me? Nowhere! It's about dominating! And I'm gonna be the most dominant champion in WWE history.

Booker: Mark, I have to ask this question. What if, come Sunday night, Hell in the Cell, you're in the middle of that ring with Randy Orton and he hits you with that R...

Mark: HE AIN'T GONNA HIT ME WITH NOTHIN! Because if he coulda, he woulda done it already! That's why I got this! You feel that? Huh? If he woulda done it, I wouldn't have this! He can't beat me, Booker. I know it, you know it, and all these nothing fans know it! And he's not gon' beat me Sunday at Hell in a Cell, just like The Greak Khali is not gonna beat me here tonight. I beat him down on Monday and I'm gon' beat him down tonight! So what I want you to do is to bring that ugly 7'4", 420 lbs. giant out here so I can take out the trash!

Booker: Thank you very much, Mark. Thank you.

Booker tries for the handshake again and doesn't get it. Once again, the shitty announcer is spared. JR and Lawler always eat it, but perish the thought that Matthews or Booker get any kind of beatdown.

THE GREAT KHALI makes his entrance. We look at what happened last Monday between Henry and Khali, with Henry beating down the giant with ease. And I guess this match is happening right now.

"THE WORLD'S STRONGEST MAN" MARK HENRY v. THE GREAT KHALI: NON-TITLE MATCH
I really wish they'd get across Henry as a fighting champion by putting the title on the line, but I'm old-school that way.

Khali's not happy about last Monday, so he comes in with furious rights. Khali tries to boot Henry in the corner, but Henry fights back. Khali's not fazed too much and knocks Henry down with rights. Khali goes to work in the corner and hits a corner chop. Khali continues to work over Henry, but only gets him down to a knee. So he tries the JUDO CHOP~!, which sends Henry reeling some more. Another JUDO CHOP~! knocks Henry down for 2! Henry powers Khali into the corner and works him over with headbutts. Big fat splash hits! Another one gets 2! World's Strongest Slam finishes in about 3 minutes.

WINNER: Mark Henry - Another display of dominance for Henry.

Post-match, Henry grabs a chair. He whacks Khali in the arm with it. He then sets up for the Pillmanizer! Off the second rope, Vaderbomb Pillmanizes Khali! The referee brigade are called in as Henry's music hits. Henry exits as the stretcher arrives.

You know, the cynic in me wonders if they ran out of ideas with the Khali/Jinder Mahal angle, so it was just easier to take Mahal off TV and write Khali off with an injury angle. Of course, the end result gets Mark Henry over more, anyway, so at the end of the day, what does it really matter?

Ad break - Inside Out Blu-Ray promo

Backstage, Teddy Long is escorting the stretcher with Khali out of the arena. Jinder Mahal suddenly enters the picture and talks trash to Khali. Oh, I guess this storyline ISN'T over yet. Way to make me look like an idiot. So if this plot isn't over, what the hell was the point of that match last week? Why have a blowoff match if it isn't really a blowoff match?

Your hosts are the three melonheads. They break down Khali's injury before we go straight to our next match.

EVAN BOURNE (w/KOFI KINGSTON) v. "THE ALL-AMERICAN AMERICAN" JACK SWAGGER (w/DOLPH ZIGGLER & VICKIE GUERRERO)
Evan Bourne is given the big hometown introduction, so naturally he's jobbing here. Swagger comes out to Dolph's music for some reason. We take a look at what happened last Monday in that ridiculous six-man with Mason Ryan turning on the Vickie Family.

Swagger overpowers Bourne to start and chokes away on the ropes. Back suplex gets 2. Tiem to hit the keylock, because we're 30 seconds in! Bourne makes the babyface comeback, but runs into the tilt-a-whirl side slam! Running Vaderbomb eats knees and Bourne makes another babyface comeback. Vickie distracts the ref, which allows Dolph to hang up Bourne on the ropes. Swagger tries to finish with the Swagger Bomb, but Bourne floats over and kicks Swagger in the face. Kofi wipes out Dolph on the outside. Bourne tries to finish with Air Bourne, but Vickie crotches him! Anklelock gets the submission for Swagger.

WINNER: Jack Swagger - If you thought the hometown boy was going over, you haven't been watching The E for the last ten years.

Post-match, Kofi keeps the Vickie Family at bay, so the heels make their exit.

Your hosts are the three numbskulls. Cole mugs for the camera, because he's an irritating dipshit. Announcers recap the Sin Cara insanity from last Friday.

This Sunday, Sin Cara will face Sin Cara! Oh, THIS should make the predictions thread fun. No cheating by guessing that Sin Cara will win! Adjust your PPV predictions accordingly! Sin Cara (NO, don't ask me which one!) is in action next!

Ad break

SIN CARA v. HEATH SLATER
Gotta love taped shows, because they can pipe in any reaction they want. Because lord knows I'll bet the arena crowd had no clue how to react. And oh joy, it's another Heath Slater match.

Slater goes to work, as Sin Cara springboards and hits...something botched. Oh hi, Mistico! Handspring elbow hits. SC rushes into the corner and gets backdropped onto the apron, allowing him to wipe out Slater with the enziguiri. Top-rope senton finishes easily in less than a minute.

WINNER: Sin Cara - ¡EL SQUASH!

As Sin Cara celebrates in the ring, Sin Cara appears on the Titantron. He removes his blue mask to reveal...a BLACK SIN CARA MASK! THANK YOU! Color coding wasn't so hard, was it? The camera pans out to reveal an EVIL~! black costume! Anyway, Evil Sin Cara wants to talk. ¡Es hora de promo!

"You stole my identity...once before, as Mistico! ¡Probaste algo que me pertenecía a mi! And now it's only right that I do the same to you! ¡Ojo por ojo...jaja...y diente por diente! This Sunday, we will find out which one of us should be known as Sin Cara. ¡Y créeme, que ese...ese seré yo!"

This Sunday, we find out who the REAL Sin Cara is!

Let's go back to last Monday to the IC Title battle royale, as Cody Rhodes retains the title thanks to Christian's help. That leads into Sheamus facing Cody Rhodes for the title later tonight!

Ad break

Your hosts are the three picklebrains. Matthews asks Cole about Triple H. Cole says this company is in chaos. CHAOS, HE SEZ! This leads into a Triple H video package to waste some time.

Deep beneath the cover of the murky swamp (cleverly disguised to look like a backstage locker room), the sinister LEGION OF DOOM (NOT HAWK & ANIMAL) prepares to unleash another incredible plan. ROLL CALL!

-SUPER DAVE LAURINAITIS: The man of a thousand Bob Einstein impressions!
-DAVID OTUNGA: Henchman extraordinaire, with the power to subdue his foes with his razor-sharp bowtie!
-CHRISTIAN: With the ability to invoke immense pity from his foes with his one joke!
-VICKIE GUERRERO: Her sonic scream can shatter MUTE buttons across the globe!
-DOLPH ZIGGLER: The man with the silver tongue and glass jaw!
-JACK SWAGGER: Muscle of the group and master of the swirly! Often mistaken for Biff from Back to the Future!
-CODY RHODES: The Faceless Wonder who lurks from deep within the shadows! Leaves his calling card, a paper bag, at the scene of every crime.

Together, they are the LEGION OF DOOM, taking over The E and derailing recaps one lawsuit at a time!

Laurinaitis calls this meeting to order and notes that he hasn't been able to see Triple H since Tuesday, while also revealing his uncanny power of being able to fit the phrase "Vice President of Talent Relations" into any situation! David Otunga rallies the other Legion members behind Laurinaitis, noting that the plan is on for Monday.

TUNE IN NEXT TIME for the next exciting meeting of THE LEGION OF DOOM! Marvel as the Legion members rally around fallen teammate, David Otunga, as his bowtie gets caught in the garbage disposal! Can they free him without ruining his outfit? TUNE IN NEXT TIME TO FIND OUT!

Man...coming up with that bit was tough. I should leave the comedy to Dr. Unlikely.

Ad break

We are taped from St. Louis, MO. Matthews notes that Randy Orton is from St. Louis and he'll be in action later.

KELLY KELLY v. NATALYA: NON-TITLE MATCH
Natalya doesn't get an entrance, which gives you an idea of what her chances are. Can we skip ahead to the fluke pin already?

WINNER: Kelly Kelly - I'm so tired of this narrative.

Post-match, Beth wipes out Kelly from behind. Natalya applies her new favorite submission hold, as Beth gets Kelly to scream into the mic. Beth says she'll be winning the title this Sunday. And don't you believe her? I mean, third time's the charm, right?

Sheamus is backstage on his way to the ring. The Intercontinental Championship match is next!

Ad break

Cody makes his entrance for our next match. A champ entering first is normally taboo, but not when it's promo time!

Cody: I am going on the record...and officially stating that I am being discriminated against by the WWE. Last Friday night, Randy Orton and...and the music of the night was DING DING DING DING DING! He took the ring bell and smashed it into the side of my skull! I have nine staples because of it. Yet there was no action taken by WWE management. Randy Orton wasn't punished! Instead, WWE management sought fit that I was going to compete in a 10-man Over-the-Top-Rope Battle Royale on Monday Night Raw and, once again, WWE management is forcing me to defend my title again tonight against one of the very men that I beat, Sheamus. So...so, once again, for my own sanity, the Intercontinental Champion is being forced like an impudent seven-year-old child to defend his Intercontinental Championship! Sheamus...is an Irish...beer-guzzling, bar-brawling, 270-some-odd pound braggart! A thick-headed braggart, at that, so...I am legally stating that I am defending this title tonight against that animal under protest.

Sheamus makes his entrance and he's got a mic in hand, so it's time for rebuttal.

Sheamus: What's the crack, Cody? Hey, do you remember when an Irish beer-guzzling, bar-brawling 272-lb braggart came to St. Louis, MO? And he beat you unmercifully for your Intercontinental Championship? But believe me when I say this, fella, that ain't Irish folklore.

CODY RHODES v. "THE CELTIC WARRIOR" SHEAMUS: INTERCONTINENTAL CHAMPIONSHIP MATCH
Sheamus pie-faces Rhodes to start. Cody gets a cheap shot and takes control in the corner, before Sheamus overpowers him. Short-arm clothesline gets 2. Cody elbows out of the ten chest-strike spot and exits the ring. Cody rams his head into Sheamus, but runs into a back body drop for 2. Now Sheamus gets the ten chest-strike spot. Cody takes control with a headbutt. I love how Matthews and Booker try to get the focus back on the match and Cole just PRATTLES ON without missing a beat or taking a breath! He truly is an anti-talent! Sheamus scoops Rhodes up, but Cody floats over and hits the Beautiful Disaster for 2! We move to our next ad break.

We come back with Cody hitting the hammerlock. Sheamus telegraphs a backdrop, allowing Cody to hit a dropkick. Cole is just DETERMINED to talk about anything except the actual match, as he brings up the Legion meeting earlier. Cody chokes away in the corner. Sheamus fights him off, but Cody gets a single-arm DDT for 2. Cody works over the arm on the outside by slamming it on the steel post. Sheamus tries to fight back and gets knee'd in the head for 2. Rhodes hits the hammerlock again. Cody tries to toss Sheamus' shoulder into the ringpost, but Sheamus turns the tables on him. Sheamus makes the babyface comeback. Irish Missile hits (and gets a good pop) for 2! Sheamus calls for the Brogue Kick, but misses. Cody tries for the Beautiful Disaster again, but gets caught with an Irish Hammer for 2! Now Sheamus calls for the High Cross, but here's Christian for the DQ at 12 minutes shown. Blow me.

WINNER BY DQ: Sheamus - And the longest match of the night ends in a DQ. I'm thoroughly annoyed.

Post-match, Christian lays out Sheamus with the Kill Switch. Christian mouths off to Sheamus' corpse.

Later tonight, Christian will face Randy Orton.

Here's a look at Triple H in Inside Out to waste even more time. I am rapidly losing patience with tonight's show.

Ad break

ZACK RYDER v. JTG
Ok, let's hope for a good match here. Matthews says JTG wants to take over the WWE and Cole laughs at him, pointing out that JTG can't even take over NXT. He's got a point there. And oh God, even if we do get something good, I can already tell the commentary is going to MURDER this match!

We start with the lock-up and JTG pounds away. JTG hits a swinging neckbreaker for 2. Ryder comes back with a headbutt, but JTG hits a back suplex/neckbreaker combo! That was sweet! It gets 2. JTG chokes away on the ropes and we hit the chinlock at a whopping 90 seconds in. Ryder counters a corner charge and makes the babyface comeback. WOO WOO WOO Broski Boot hits! It only gets 2. "ARE YOU SERIOUS, BRO?" HA! Ryder telegraphs a backdrop, so JTG counters with the sliding uppercut. JTG comes off the ropes, but gets caught with the Rough Ryder and Ryder gets the pin in a two-minute special.

WINNER: Zack Ryder - Another short match that does nothing to build up Sunday. Seriously, don't they have a PPV they should be building up?

Backstage, we go to Super Dave Laurinaitis making a text message (as opposed to a SINISTER TEXT MESSAGE, like at Night of Champions). Triple H enters the picture behind him. So much for him not being here tonight. Hunter confronts Laurinaitis about his meetings with the Legion, as Laurinaitis reaffirms his loyalty. Triple H makes a veiled "future endeavors" threat and exits the picture.

Ad break

We are taped from St. Louis, MO. Let's go to a HiaC video package to waste even more time. This leads to the card rundown. Why no, they haven't added anymore matches to the card. Why do you ask?

We go backstage to the demoted Matt Striker, who's with Randy Orton. Orton's not intimidated by Mark Henry, considering he's committed some of the company's biggest atrocities. Orton notes that Henry's never competed in HiaC and that an RKO will be the best Henry can hope for. Orton says he'll end Henry's reign on Sunday.

Christian makes his entrance for tonight's main event.

Ad break

CHRISTIAN v. RANDY ORTON
My DVR recording is glitched or something, so I have no idea how much time we have left. This had better be good. Orton gets the big hometown introduction, but he probably won't job because he's Randy Orton.

Wrestling sequence starts us off, which Orton wins. Christian wants the Test of Strength, but hits a cheap shot to take control. Orton quickly comes back with a shoulderblock. Orton gets whipped into the corner, but no-sells and hits a clothesline. Christian comes back quickly with the floatover uppercut. Second-rope dropkick gets 2. Christian goes to the mounted punches. Orton tries to make a comeback, but Christian turns the Thesz Press into a spinebuster for 2! That'll take us to our final ad break of the night.

We come back with Christian hitting the chinlock and hitting a hangman's neckbreaker for 2. Straddling rope choke. Christian tries for another neckbreaker, but opts for his reverse DDT instead for 2. Orton comes back with the THESZ PRESS, BY GAWD! Christian's able to take control again with a kick and uppercut. Elbow gets 2. Back to the chinlock. Whip is reversed and Christian crashes into the corner. Both men exchange blows. Christian comes off the ropes and Orton hits the big dropkick and makes the babyface comeback. Ten corner punches hit. Christian gets whipped into the other corner and hits Kofi's high kick counter. Christian comes off the second rope and misses. Orton hits a powerbomb/neckbreaker combo. Christian escapes the hanging DDT and flees to the ropes. He wants the second-rope crossbody, but HE'S NOT FALLING FOR THAT ONE AGAIN! He fakes Orton out and leaps over him. Christian charges into the corner and gets rolled up for 2! Christian charges in again, but runs into the snap powerslam for 2! Christian boots Orton and climbs the turnbuckles. Top-rope crossbody misses! RKO is countered with a back suplex! Christian calls for the spear! Spear hits, but it only gets 2! Next move is the Kill Switch, but Orton elbows out of it and hits the hanging DDT! VIPER COIL! Christian escapes and tries to hightail it! Orton catches him and whips Christian into the steel steps! Orton moves in and...wait, that's it?

WINNER: Double Countout - Oh, SCREW YOU! That match was going great until that HORRIBLE finish! And no, apparently even Randy Orton isn't allowed to win a match in his hometown.

Post-match, Orton continues the onslaught. He clears off the announce table. Orton sets Christian up on the table. Cody Rhodes comes out for the save, but Orton catches him coming in. That allows Christian to get a shot in and the beatdown is on! Sheamus runs in and wipes out Rhodes with the Brogue Kick! Christian runs off into the crowd and Sheamus chases him out of the arena!

Mark Henry's music hits and the champion is ready to pick the bones again. Henry enters the ring, but Orton catches him coming in and wails on him. Orton wants an RKO, but AGAIN he can't hit it on Henry and Henry catches him with the World's Strongest Slam! Henry tries to exit, but thinks better of it. He grabs the chair and brings it in, but Orton's waiting for him and FINALLY hits the elusive RKO! Hit Orton's music!

Show ends with Orton triumphant on the turnbuckles.

FINAL THOUGHT

God, they were doing SO well with that tense story of "Can Orton ever RKO Mark Henry?" WHY would they deliver that answer on a throwaway moment like that instead of waiting for the PPV?

And on a show like this, which just sucked a large andouille sausage. It was just another bunch of short matches, the matches that did last longer that five minutes ended terribly, and they added ONE match to the PPV!

It's just like last year. When The E tries to shoehorn three PPV's into a six-week period, the shows start to get crappy. Imagine that.

Until next week!

(edited by It's False on 1.10.11 1506)
---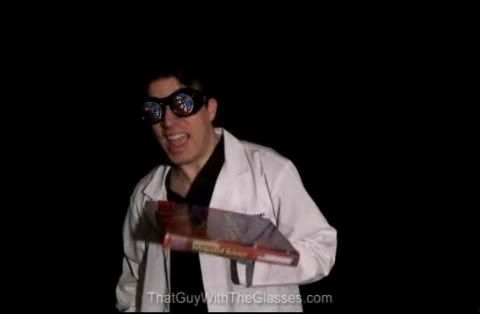 "I brought SCIENCE!"

Promote this thread!
JustinShapiro
Scrapple
Moderator




Since: 12.12.01
From: Pittsburgh, PA

Since last post: 1 day
Last activity: 3 hours

#2 Posted on | Instant Rating: 9.25
Man, Kelly was really sad about being twisted upside down by Natalya.
dMp
Banger



Since: 4.1.02
From: The Hague, Netherlands (Europe)

Since last post: 12 hours
Last activity: 12 hours

#3 Posted on | Instant Rating: 7.82
I liked that Orton hit the RKO. It tells the story that Henry might have Randy's number but yet he isn't without a chance.

I thought it was interesting that Evil-Sin Cara (obviously he's the bad guy now because he wears black) mentioned that Sin Cara stole his gimmick once before.

It was a decent show as far as putting more emphasis on the SD stories going into the ppv, nothing mindblowing but nothing bad imo.



---
Matt Tracker
Scrapple



Since: 8.5.03
From: North Carolina

Since last post: 11 days
Last activity: 2 hours

#4 Posted on | Instant Rating: 6.89
Originally posted by dMp

---

I thought it was interesting that Evil-Sin Cara (obviously he's the bad guy now because he wears black) mentioned that Sin Cara stole his gimmick once before.



---


I'm very confused. Black Sin Cara did the prayer pose while Blue Sin Cara did the throat slash. Who's the good guy here?


---

"To be the man, you gotta beat demands." -- The Lovely Mrs. Tracker
CHAPLOW
Morcilla




Since: 14.5.04
From: right behind you

Since last post: 410 days
Last activity: 410 days

#5 Posted on | Instant Rating: 9.00
The evil Sin Cara promo was amazing to me, the only way it could get any better is if they take J Kyle's suggestion and call the evil one Sin Corazon


---

Please take a minute to follow my graphic design/animation team :]


on Facebook www.facebook.com/teamrenegade


on Twitter @teamrenegadehq