It's False
Scrapple



Since: 20.6.02
From: I am the Tag Team Champions!

Since last post: 7 days
Last activity: 46 min.

#1 Posted on | Instant Rating: 6.35
TONIGHT! It's the start of the Mark Henry Era, as Mark Henry has finally completed his 15-year journey. Who's his first victim? And where does Randy Orton go from here? SmackDown is NOW!

The Champ is NOT Here, as we go straight to the opening credits! No opening pyro, as the SmackDown roster is surrounding the ring for...oh, COME ON! Are you serious, The E? You're starting us off with SUPER DAVE LAURINAITIS? You know, when I said right after Raw "Hey, I sure am sick of watching John Laurinaitis," that doesn't mean double down and put him on SmackDown so I'd HAVE to watch him, you jerks!

So yeah, Laurinaitis has the mic. And if anyone thinks I'm wasting transcription on this clown, they can bite my left testicle. So yeah, Johnny Ace is here, because Triple H isn't. Laurinaitis assures us that Triple H has control of the show, yadda yadda yadda. It's basically Vince McMahon Promo Template #47. Laurinaitis brings out MARK HENRY.

Henry walks down the aisle, as the SD locker room all disperse to give him walking room, in a nice visual. Henry shakes hands with Laurinaitis, who exits the ring. That was thankfully quick. Let's go to some REAL talkers. It's promo time!

Mark: As I said, it's taken me 15 years...to earn...this title. And it's gonna 15 more before somebody takes it away from me! Because there ain't no man here gonna take what I got! And I'm looking at you...Ezekiel Jackson! You didn't believe! Teddy Long! You didn't believe! You believe now?

Interruption comes from TRIPLE H, who makes his entrance amidst a sea of parting Superstars. Hunter requests the mic, but Henry doesn't want to give it to him. We have a brief staredown before Hunter takes the mic. But before Triple H can speak, we have to get our one-note joke in!

Christian: Hold on, hold on, hold on, hold on, hold on, hold on one quick second, just...just hold on a second...Hunter, I just...I just want to say that on behalf of myself, the entire roster, the entire world, for that matter...what a great job you're doing as the COO of the WWE. And your treatment of the Superstars here on SmackDown has just...has just been exemplary and I just want to let you know that I appreciate it. Now...your credo has been leadership by example and, as a former two-time World Heavyweight Champion, that's...that's my credo, too. I mean, look at all these faces right, huh, look at them all. They all look at me like a leader. They all look up to me, I mean, Hunter, I'm kind of a big deal around here, you know what I'm saying. I guess what I'm trying to say is this, I mean even though...even though you-know-who over there is the champion, I mean, let's be honest, I mean...can you...can you see his face on a billboard? Can you see his face on a cereal box? I mean, can you see him reading to a bunch of schoolchildren, because I can't...

Henry takes umbrage to this, but H stops him and lets him know that he's got this one.

Christian: What I'm saying is, I deserve to be the face of SmackDown and...I mean, if we're gonna go all the way with this thing, if I am gonna be the leader that we all know that I am...I kinda need to be the World Heavyweight Champion, you know what I'm saying, so...I don't need to remind that I do deserve one more match to become the World Heavyweight Champion. So...after Hell in a Cell, after...you-know-who chokes in his match, like we all know he's going to, like he has in the past, I just want you to know that...I'll be the guy that's going to pick up the rings, I'll be the guy that's going to lead SmackDown, I'm going to be the guy that will embarrass and beat Randy Orton and become a three-time World Heavyweight Champion.

HHH: That's it? That's pretty good. Sounds good. First of all, I want to thank all the Superstars for coming out here tonight. I just want to assure all of you that I am in complete control of both Raw and SmackDown and the WWE. As for your thoughts, I do appreciate you stepping up as a leader. It's...it's great to see. And like you said, leadership by example. I'm gonna give you the opportunity to lead by example, matter of fact, I'm gonna give you the opportunity to lead in front of all these WWE Superstars that you see here tonight. RIGHT in front of them, because they're all gonna come back out here later on and surround this ring for a Lumberjack Match. A Lumberjack Match in which their leader will go one-on-one for the World Heavyweight Championship...again​​​​st...you-​kno​w-who...Mark Henry. And the winner of that match tonight will face Randy Orton at Hell in a Cell.

Hit Triple H's music! Christian pleads his case to Triple H and doesn't notice Henry right behind him. Christian turns around and Henry scares him off. Christian then finds himself in the middle of the roster, all staring him down themselves.

Backstage, Sheamus laces his boots. He's in action next!

Ad break

HEATH SLATER v. "THE CELTIC WARRIOR" SHEAMUS
Slater gets no entrance, because he's cannon fodder, of course. Brogue Kick, goodbye at four minutes.

WINNER: Sheamus - Slater got offense in, but this was an extended squash.

Backstage, The Great Khali warms up for his match. Christian enters the picture and attempts to recruit his help by bribing him with a future title match. Khali responds with a dick joke. Yup.

Ad break - Raw promo

WADE BARRETT v. JUSTIN GABRIEL
We take a look at last Friday when Justin Gabriel polished off Wade Barrett with the Sternum-Crushing 450 Splash. Barrett wasn't too happy about that, so we have this match, as a result.

Barrett starts with a hair-assisted takedown. Barrett pounds away in the corner. Gabriel tries to come back with a chop, but eats a big right. Barrett hits knee strikes and a running boot to send Gabriel to the outside. Gabriel gets a headscissors to send Barrett to the outside. Gabriel wipes out Barrett with a tope con hilo! Top-rope springboard moonsault gets 2! STO hits, but Gabriel poses to the crowd and eats a big boot. Wasteland will polish off Gabriel in a two-minute special.

WINNER: Wade Barrett - Come on! We couldn't get anything more than two minutes for this match?

Later tonight, Randy Orton tries to rebound from last Sunday when he faces Cody Rhodes.

Ad break - Inside Out promo

Backstage, the demoted Matt Striker talks to Randy Orton. Striker asks Orton for comment on tonight's match and gets none. Orton says he's going to hell and he'll drag Mark Henry with him...unless it's Christian. Orton says he'll emerge from hell with the world title.

Your hosts are the three croutons. They shoot it off to a HiaC video package.

Elsewhere backstage, Christian's trying to recruit some more help. He pleads his case to Ezekiel Jackson. Christian walks away assuming he has a deal in place, though Zeke's face might say otherwise.

Later tonight, a World Heavyweight Championship Lumberjack Match!

Ad break - Raw promo

THE DIVAS OF DOOM v. AJ & KAITLYN
AJ and Kaitlyn get no entrance, because they're cannon fodder, of course.

WINNERS: Natalya & Beth Phoenix: SQUASH!

Coming up next, Randy Orton faces Cody Rhodes in a match that might actually last longer than a couple of minutes!

Ad break - OMG! DVD promo

RANDY ORTON v. CODY RHODES: NON-TITLE MATCH
We take a look at two weeks ago on Raw, where Cody managed to beat Orton. I get the feeling Cody won't get so lucky tonight.

Orton beats the crap out of Rhodes to start. Cody tries to come back with a clip and goes to work on Orton's leg. Rhodes gets whipped into a corner and Orton no-sells an elbow off a corner charge. Rhodes gets to work on the knee to take control again. Orton tries to make the comeback, but Rhodes keeps working over the knee. Rhodes then undoes the turnbuckle pad, but gets caught. So the referee re-attaches the pad, giving Cody the opportunity to whack Orton with the mask! It gets 2! That pisses off Orton, who rips off Cody's mask and whacks him with it for the DQ in three minutes.

WINNER BY DQ: Cody Rhodes - We haven't passed the five-minute mark on any of these matches so far. I am rapidly losing patience with tonight's show.

Post-match, Orton takes the mask and pounds Cody into paste with it. Here's the Hanging DDT for fun! A second referee tries to stop Orton, so he tosses Cody to the outside. Orton grabs the ring bell, rings it a couple of times for good luck, and then rings Cody's bell by whacking him on the head with an audible "DING" sound! I love it when that happens! Cody does a manly bladejob off the bell shot...at least I HOPE that's a bladejob, because that's an awful lot of blood! Orton clears off the announce table and slams Cody's head off it. Next comes the RKO on the announce table, which naturally doesn't break, because they haven't learned A DAMN THING from what happened to Jerry Lawler on Monday! Hit Orton's music and let's go to the replays!

Backstage, Christian tries to recruit Sheamus for some help. Having learned from what happened last Sunday...sort of...Christian brings a peace offering this time. He brings Sheamus a potato. Sheamus assures Christian that he'll be one of the lumberjacks tonight. Feeling good about himself, Christian exits the picture. Sheamus takes a bite out of the spud...and spits it out. That's an IDAHO potato, not an IRISH potato! Ah, WWE...the place where racial humor's perfectly acceptable, as long as its at the expense of a white guy.

Later tonight, Christian tries to win the World Heavyweight Championship from Mark Henry in the main event.

Ad break - Hell in a Cell promo

Let's take a quick look at Haven, featuring Edge.

THE GREAT KHALI v. JINDER MAHAL
NOW they got things right, as we're back to Khali's festive Indian theme. We take a look at what happened last Friday when Mahal and Heath Slater tried to gang up on Khali and failed miserably.

Mahal tries to work over Khali and gets overpowered. Corner chop! Mahal tries to regroup on the outside and runs into a goozle, but Mahal takes control and hits a DDT. Kneedrop gets 2. We hit the front facelock, but Khali chucks him off. Khali makes the babyface comeback. Mahal makes one last comeback, but Khali finishes with the tree slam in ANOTHER two-minute special.

WINNER: The Great Khali - SQUASH! That should emphatically end this feud. Announcers sell this loss as total humiliation for Mahal and that maybe he wasn't such a good advice-giver, after all. You know, I get the distinct sense that the E got bored with him. Don't be surprised if this is the last we see of him.

Later tonight, a Lumberjack main event for the World Heavyweight Championship.

Ad break

SIN CARA v. DANIEL BRYAN
Ok, let's see if THIS match can go beyond five minutes! We take a look at what happened last Friday, when the Clone Wars started. Ok, this match should be pretty good, if nothing else.

We hit the mood lighting and start with a wrestling sequence, which Bryan wins with a surfboard. Bryan tries a bridge, but SC grabs the ropes. Announcers play up Bryan's losing streak, because losing streak angles ALWAYS work! SC gets an armdrag off an electric chair. SC hits an enziguiri and a springboard crossbody for two. Bryan hits a belly-to-back for 2. SC comes back by botching a handspring elbow. Ah, so this must be Mistico! SC hits Bryan on the outside with a 'rana off the apron. SC climbs the turnbuckles, but gets ambushed by SIN CARA! The other SC wipes out Bryan with an enziguiri and a top-rope senton will finish in about three minutes. Nope, this one's not going past five minutes, either.

WINNER: Sin Cara (?) - I hate this angle. I really hate this angle. The Daniel Bryan losing streak angle, not the Sin Cara angle. At least the Sin Cara angle is making for some stupid commentary...in an entertaining way, for once.

Backstage, Christian stands outside of Randy Orton's door. He knocks quickly and runs away. Suddenly, Zack Ryder emerges, because after Randy Orton goes on a total rampage, naturally his first instinct is to talk to Zack Ryder. So Christian decides to try and recruit Zack Ryder. Ryder cites a conflict of interest, so Christian asks him to talk to Orton for him. But Ryder's busy, because he gets a call from Hugh Jackman and exits the picture. Christian walks up to Orton's door again...but thinks better of it and walks away.

Ad break

AIR BOOM v. THE USOS: NON-TITLE MATCH
Ok, they've got the team name and coordinating tights, but Air Boom really DOES need a better music mashup.

We start with Bourne and Jey Uso, as Bourne gets a kick to the head for 2. Jey tags out and Bourne tries to catch both Usos with a springboard crossbody, but gets caught and put down for his troubles. Jimmy tags out and the Usos work the double-team. Another Uso tag leads to a double-team Umaga buttsplash for 2. Jimmy hits the chinlock at a minute in, just to annoy me. Bourne kicks his way out and takes Jimmy down with a headscissors. Tags are made on both sides and Kofi's the house of fire! Kofi hits the frog crossbody for 2! BOOM! Jey tries to catch Kofi mid-boom, but gets taken down, but Kofi turns around and eats a superkick for 2! Jimmy tags in. The Usos try for the double-team powerbomb, but Kofi sends Jey's head into the turnbuckle and wipes out Jimmy with Trouble In Paradise. Bourne gets tagged in and finishes with Air Bourne for the pin in YET ANOTHER two-minute special!

WINNERS: Air Boom - It's another short match in a series of them.

Coming up next, tonight's main event.

Ad break

Let's waste some more time with the Raw Rebound. Don't these guys have a PPV in 9 days? Shouldn't they be building up some MATCHES???

Christian makes his entrance for tonight's main event, as we look around the ring at tonight's lumberjacks. I spy Kofi Kingston, Titus O'Neil, "Showtime" Percy Watson (OH YEAH!), Johnny Curtis, Wade Barrett, Heath Slater, Ezekiel Jackson, The Usos, Justin Gabriel, Darren Young, The Great Khali, and Zack Ryder. Also see Derrick Bateman, Tyson Kidd, Evan Bourne, Jinder Mahal, Sin Cara (which one, who the hell knows?), JTG, Trent Barreta, Yoshi Tatsu, Ted DiBiase, and Daniel Bryan.

Cole notes that this match could be quick. Why not? Every other match has been quick tonight. And sure enough, as Chimel makes the championship match intros, we only have 12 minutes of airtime left, so I don't expect this to last long, either, maybe ten minutes at the most. Oh, never mind, let's have an ad break now, so we don't even get THAT!

Ad break

CHRISTIAN v. "THE WORLD'S STRONGEST MAN" MARK HENRY: WORLD HEAVYWEIGHT CHAMPIONSHIP LUMBERJACK MATCH
We have less than eight minutes of show left, so this is going to go by fast.

Henry overpowers Christian to start. Christian tries for a waistlock and gets a back elbow for his troubles. Henry chucks Christian into the corner and talks some trash. Christian tries to make the token comeback, but gets chucked to the outside. The lumberjacks swoop in, but Ezekiel Jackson stops them. He suckers Christian in before kneeing him in the gut and tossing him back in. Henry covers for 2. Henry continues his methodical onslaught and pancakes Christian for 2. Henry toys with Christian some more, hitting the nerve hold. Christian tries the comeback again and goes for the springboard crossbody that seems to do nothing but get him in trouble. Sure enough, he's caught in a bear hug. Henry drives Christian into the corner. Corner avalanche misses and Christian tries for another comeback. He can't knock Henry down, though, and Henry easily tosses him into the corner. Henry charges into a pair of boots and Christian hits the second-rope dropkick! Christian goes all the way up and the top-rope missile dropkick FINALLY takes Henry off his feet. The cover gets 2, as Henry kicks out with authority. Christian wants the Kill Switch, but that's not happening. Next move is the sunset flip. It gets nothing, but Christian moves out of the way before Henry sits on him! Henry bails to the outside and pulls Christian out. The lumberjacks all pile on Henry, but Henry SINGLE-HANDEDLY fights them all off! HOLY SHIT! Someone must have realized that Trent Barreta hasn't jobbed tonight, because he gets picked up and tossed on all the lumberjacks! Christian makes a face like he's about to crap his pants. He's thinking of bailing, but SHEAMUS comes out and tosses him back in! World's Strongest Slam will end Christian's night in five minutes and change.

WINNER: Mark Henry - It's another dominant performance for Henry, who's pretty much wiped out EVERYBODY on the SD roster without so much as breaking a sweat.

Post-match, Randy Orton's music hits. Orton runs down to the ring. We get the brief staredown, before Orton attacks! Orton wants the RKO, but Henry shoves him off! So Orton opts for the dropkick, instead, to send Henry packing. Hit Orton's music! Show ends with Henry holding up the title and Orton with the crazy eyes.

FINAL THOUGHT

Isn't there a PPV in 9 days? Shouldn't they start...I dunno...booking matches for it?

Well, at least they went somewhere with Christian's one joke. I expected Christian to use more underhanded heel tactics during the match, but I liked what we got, anyway. It was another Henry display of total dominance and they'd be utterly insane to stop the Mark Henry train at HiaC.

As for the show, it's a thumbs down for me. They hit FFWD on nearly every match and it's not like they used the extra time to build on the PPV or anything, other than the title match.

However, on one final aside, I do want to note this. Brodus Clay was out for the opening segment. Brodus Clay was NOT out for the lumberjack match and, thus, was NOT sacrificed to the Mark Henry juggernaut. Someone thought he was worth protecting and not worth turning into Just Another Bowling Pin. If that isn't a vote of confidence for Brodus, I don't know what is.

Until next week!

(edited by It's False on 25.9.11 1940)
---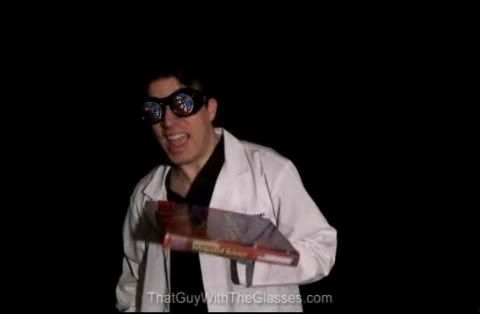 "I brought SCIENCE!"

Promote this thread!
Madame Manga
Kolbasz



Since: 16.1.02
From: Silicon Valley

Since last post: 33 days
Last activity: 15 days

#2 Posted on | Instant Rating: 10.00
I thought that Cody's cut was hardway. Why blade for a who-cares Smackdown match, even if they were blading these days? Yeah, that was SO much blood pouring out -- not too unusual with a scalp cut -- that someone tossed him a towel off camera to soak it up before the RKO, and then it vanished again. They were avoiding all camera angles that would show his face, so I'd assume that was an accident.

I've actually gotten used to the no-blood rule, though I still think it's an omission when you get to a cage match, much less Hell in a Cell.
John Orquiola
Scrapple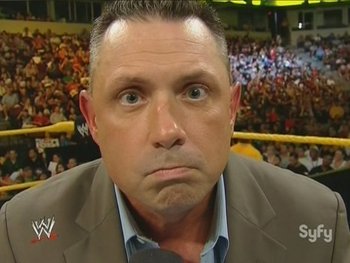 Since: 28.2.02
From: Boston

Since last post: 114 days
Last activity: 114 days

#3 Posted on | Instant Rating: 6.48
(deleted by CRZ on 24.9.11 1307)
John Orquiola
Scrapple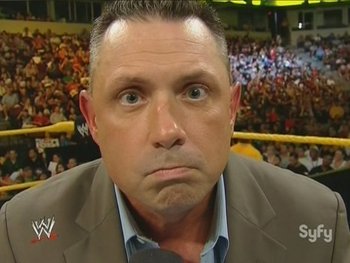 Since: 28.2.02
From: Boston

Since last post: 114 days
Last activity: 114 days

#4 Posted on | Instant Rating: 6.48
Thank goodness for The Chickbusters, the only ones The Divas of Doom can beat up so they can feel good about themselves.

Cole: "For the few of you who watch NXT, AJ has some sort of relationship with the leprechaun Hornswoggle. That CAPTIVATES me every week!"

Noodling with the Sin Cara logic: Hunico started a feud with Daniel Bryan. However, as far as Bryan knows, he's feuding with Sin Cara. Mistico is Sin Cara, the original, and though he's personally not feuding with Bryan, he will still accept whatever match "Sin Cara" is booked for every week. Which begs the question of how does which Sin Cara end up wrestling whatever match "Sin Cara" is booked for? Is it "Whichever Sin Cara walks out first when his music plays" gets the match? "Whichever Sin Cara has his gear on first?" "Whichever Sin Cara arrives at the building first?" Because everyone knows there are two now, but neither Teddy Long, Zack Ryder, nor the COO have made any attempt to sort out the two Sin Cara issue.

(edited by John Orquiola on 24.9.11 0249)

---

@BackoftheHead

www.backofthehead.com
Matt Tracker
Scrapple



Since: 8.5.03
From: North Carolina

Since last post: 3 days
Last activity: 4 hours

#5 Posted on | Instant Rating: 6.83
Barrett and Gabriel looked good in a short match, and that's encouraging. Same for Air Boom and The Usos. Gabriel looks like a natural future opponent for Evil Sin Cara.

I don't agree with the "downward spiral" packaging for Bryan. He has no solid ground against the Caras, who both want to beat him. He doesn't know which he's fighting at any time. I also wouldn't blame him for ratcheting up his aggression against them both, continuing his competitive stance after ESC kicked him in the head. A three-way for the suitcase at HitC would be nice. And of course he wins when the Caras play the white/black and black/white guys from the original Star Trek.

Orton's beatdown allows Rhodes to continue his gimmick of deformity, possibly escalating it to new manic heights.


---

"To be the man, you gotta beat demands." -- The Lovely Mrs. Tracker
lotjx
Scrapple



Since: 5.9.08

Since last post: 4 days
Last activity: 5 hours

#6 Posted on | Instant Rating: 1.00
All I heard this week was the Orton/Cody match would make Cody look like a star with the amount of blood. It seems more it was more hardway cut then anything else especially if they are editing the hell out of it.


---

The Wee Baby Sheamus.





Twitter: @realjoecarfley its a bit more toned down there. A bit.
Lexus
Bierwurst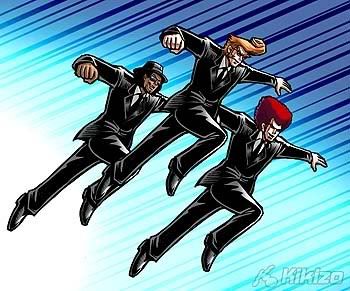 Since: 2.1.02
From: Stafford, VA

Since last post: 2 hours
Last activity: 2 hours


AIM:
#7 Posted on | Instant Rating: 6.66
So the Champion had to face somebody to be on the PPV? Weird.


---

"Laugh and the world laughs with you. Frown and the world laughs at you."
-Me.
CEOIII
Boudin rouge



Since: 25.7.02
From: Franklin, PA

Since last post: 23 days
Last activity: 18 min.

#8 Posted on | Instant Rating: 0.98
Originally posted by Lexus

---

So the Champion had to face somebody to be on the PPV? Weird.

---


Eh, Mark could stand to split a few wigs before his maiden voyage to hell. Plus, Christan can be all "YOU COST ME THE WORLD CHAMPIONSHIP!" and Sheamus can be all "THAT'S WHAT YA GET FOR GIVIN ME SOME HALFASS AMERICAN POTATO, FELLA!" back.


---

I'm Charlie Owens, good night, and good luck.


Get your Portable ID!
It's False
Scrapple



Since: 20.6.02
From: I am the Tag Team Champions!

Since last post: 7 days
Last activity: 46 min.

#9 Posted on | Instant Rating: 6.35
Originally posted by Lexus

---

So the Champion had to face somebody to be on the PPV? Weird.

---


It's a little weird, but makes sense in the context that Orton's owed a mandated rematch. Had Christian won, they could have just as easily made that a Triple Threat HiaC match, too. It would probably be more entertaining that Raw's HiaC match, in fact.


---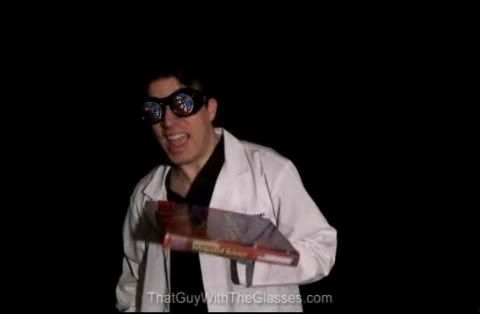 "I brought SCIENCE!"
Moss
Summer sausage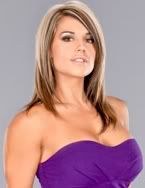 Since: 23.9.10
From: Calgary, AB

Since last post: 7 days
Last activity: 3 days

#10 Posted on | Instant Rating: 6.43
If it was so easy with without consequence for Khali to turn on Jinder, why didn't he do it sooner??

Jinder's supposed to basically have Sister Khali hostage along with the Khali family honour. Jinder was going to divorce Ms Khali, leaving Ranjin Singh(-Khali) and the whole family penniless...except for all the money Great Khali's made as a movie star & world champion wrestler, although maybe that was all tied up in various investments or something. But Khali turned on Jinder like 2 weeks ago and so far Jinder has done nothing but lose a match to him.

Maybe Jinder grew too fond of Sister Khali (who I'm sure is quite the looker) and can't stand to part with her?


---

Shut up, Josh!
J. Kyle
Boudin blanc



Since: 21.2.02
From: The Land of Aloha

Since last post: 79 days
Last activity: 1 day


AIM:
Y!:
#11 Posted on | Instant Rating: 3.63
Nous ne nous pouvons pas sortir.
I like how Brodus (and Khali) just kept standing right where they were when Henry came out, only turning to give him the eye when he walked to the ring. Very meticulous work on someone's part to make sure they both ended up where they didn't have to move.

Bryan should bring in some ROH alum to watch his back against unexpected luchadores. Claudio/Hero/Homicide come on down!


---
geemoney
Scrapple



Since: 26.1.03
From: Naples, FL

Since last post: 4 hours
Last activity: 4 hours


AIM:
#12 Posted on | Instant Rating: 8.21
Originally posted by J. Kyle

---


unexpected luchadores.

---

Great name for a band right there.


---

@gregmparks - live Tweeting of Raw and Impact, wrestling thoughts and other slices of life.
JustinShapiro
Scrapple
Moderator




Since: 12.12.01
From: Pittsburgh, PA

Since last post: 5 days
Last activity: 9 hours

#13 Posted on | Instant Rating: 9.25
Whichever match Cole and Josh went nuts and shouted Booker T lines throughout the whole thing while he was like WHAT THE? was the best match.