It's False
Scrapple



Since: 20.6.02
From: I am the Tag Team Champions!

Since last post: 3 days
Last activity: 53 min.

#1 Posted on | Instant Rating: 6.29
TONIGHT! We're still building towards Randy Orton/Mark Henry, so look for both of them to be in action tonight. Plus, we get some SD-related fallout from last Monday's eight-man tag. SmackDown is NOW!

WWE - The Champ Is Here!

Here's a Mark Henry video package to start us off.

Opening credits - Do You Know Your Enemy? No opening pyro, as we hit Mark Henry's music right away for our opening promo. Let's get right to it.

Mark: I'm gonna tell you about the Hall of Pain. Men have walked through these ropes, but they've been carried out of it. And a lot of them think that because I've been with this company for 15 years, that my best years are behind me. Well, Big Show, ask him! Ask Kane! They have special wings in the Hall of Pain. And at Night of Champions, Randy Orton is gonna get inducted. You see, in the Hall, there's broken bones, broken careers, and broken hope. They said that the beating that I gave Randy Orton last week in the cage was the worst he ever got. Well, I call that a good start, because there's more where that came from. You see, my whole career has led me to this point. I'm more unpredictable than I've ever been. I'm more dangerous, I'm more reckless, I'm the World's Strongest Man. And come the Night of Champions, you'll be looking at the new World Heavyweight Champion. Now I can stand here...

Interruption comes from Zack Ryder, of all people. He's still acknowledged as Teddy Long's assistant, so I'm guessing we're getting some on-the-fly booking.

Zack: Hey bro...bro, you're on a roll! Hall of Pain? Are you serious, bro? I love it! We can be broskis! Woo woo woo! You know it!

Mark: You must have a death wish! To come out here and interrupt me!

Zack: Mark, no disrespect. As the assistant to Teddy Long, I'm here to tell you that you and Randy Orton are in action tonight...but not against each other. Not against each other. That's gonna happen at Night of Champions. But tonight, Teddy...he made a "no contact" rule. So if you or Randy interfere in each other's matches, there's gonna be some big problems, ok? Alright, well, take care, everyone!

Ryder tries to make a hasty retreat, but that's not happening.

Mark: Whoawhoawhoa! Come here! Right here! COME HERE! Thanks for the heads up.

Zack: You're welcome, anytime, Mark.

Mark: Where you going? I mean, you in a big hurry to leave? You got something to do? Let me ask you a question. Come here. Who do you think is gonna win at Night of Champions?

Zack: Um...I mean...if I had to pick, I'd say Beth Phoenix has Kelly Kelly's number, right? Um...but, in regards to your match...come on, bro, you can't ask me that! If I say Randy Orton, you're gonna snort me up one nostril and shoot me out the other!

Having said that, Ryder tries to wisely run away. But again, Henry's not having any of that and grabs him by the shoulder.

Mark: Now Zack...you just said...that I can't put my hands on Randy Orton, right? So you know...that I'm gonna have to put my hands on somebody, right?

Ryder knows what's coming, so to his credit, he gets the first shots in. Unfortunately, that gets him nowhere and the beatdown is on. World's Strongest Slam will end Ryder's night quickly.

Cole: I think Mark Henry's out of the running for Broski of the Week.
Booker: You know it.

Let's hit Ezekiel Jackson's music? Oh, we have a match! And it's up next!

Ad break - WWE Magazine promo featuring CM Punk UNCENSORED

"THE WORLD's STRONGEST MAN" MARK HENRY v. EZEKIEL JACKSON
Well, this should be interesting. When you have these two, you kinda have to start out with the Test Your Strength spot. Henry gets that early advantage, but Zeke comes back. Is that a "Let's go, Zeke" chant? A light one, but I'm surprised to hear one at all. Henry backdrops Jackson easily. Zeke wants the Test of Strength again, so Henry kicks him in the shin and powers him down. Jackson hammers away and goes for the Torture Rack, but that goes nowhere and Henry clubs away, before going out to regroup. Jackson tries to give chase, but Henry quickly stops him with a big boot. He drives Jackson into the steel post and rolls him back in. Big clothesline takes Jackson down. Big fat splash hits. Another big fat splash hits. World's Strongest Slam, goodbye, in a two-minute special.

WINNER: Mark Henry - I get that they have to build up the title match, but this was a total squash. And assuming the plan is to get Jackson over at any point, I have to question why they're squashing him so emphatically.

Later tonight, Randy Orton faces HIS opponent, Intercontinental Champion Cody Rhodes.

Backstage, Teddy Long is on the phone talking about the WWE 12. Aksana enters the picture with a mic and her cheesy saxaphone music. And yeah, I'm done here.

Sin Cara makes his entrance. He still gets a pop, despite the fact that he turned heel last week. Let's take a look at said heel turn after he beat Daniel Bryan. His match is next.

Ad break

SIN CARA v. TYSON KIDD
Kidd gets no entrance, so don't hold your breath for him to win here.

Wrestling sequence starts us off, leading to an acrobatic sequence that leads to SC launching himself off the top and nailing Kidd on the outside with a crossbody. SC charges into the corner, but Kidd hiptosses him into the turnbuckle! Kidd hits a snapmare and a kick to the back for two. Kidd hits the keylock, but SC quickly comes back with the enziguiri. SC hits a springboard right for 2. SC hits a springboard crossbody, but Kidd rolls through for 2. Kidd tries to hit some kicks, but SC catches him with a Samoan drop! Springboard senton/Asai moonsault combo finish in about three minutes.

WINNER: Sin Cara - This was an abbreviated match for them. Decent, but couldn't get into it. Doesn't help that the commentary was bloody awful, yet again.

Post-match, Josh Matthews tries to get an interview with Sin Cara. Well, this should be a trainwreck. Sin Cara gives a mixed English/Spanish promo, saying he held back out of respect for everybody. "Nobody's gonna stop me! Nada...I mean, nadie..." Jesus, he even botches his PROMOS! Good grief! Anyway, the point of this generic promo is that we're about to see the REAL Sin Cara. Wink, wink?

Here's Daniel Bryan for rebuttal. He's amazed by Sin Cara's English and by his kick to his head. Bryan challenges Sin Cara for next week. SC answers by kicking Bryan in the groin and hitting the LeBell Lock. Bryan taps, because he's a good company man. So there's your full Sin Cara heel turn, because who cares about selling merchandise and making money when you could have a hasty nonsensical heel turn! Did Vince Russo get a hold of one of the booking napkins or something?

Later tonight, Sheamus faces Wade Barrett in a Euro clash! Plus, Randy Orton faces Cody Rhodes, because hyping Champion vs. Champion matches in advance is for chumps!

Ad break - Raw promo

We are taped from Toledo, OH. Let's take a look at a Cody Rhodes video package!

That leads to the demoted Matt Striker talking to Randy Orton. Orton says Cody hasn't changed for the better and that's become unstable. That leads to Orton praising Mark Henry for knowing when to attack him. Orton says an RKO will put a stop to Mark Henry.

Kelly Kelly makes her entrance for our next match. That comes after the...

Ad break

KELLY KELLY v. NATALYA (w/BETH PHOENIX): NON-TITLE MATCH
We take a look at what happened last Monday, between Beth Phoenix and Eve Torres, leading to Natty attacking Kelly from behind.

Natalya charges in and misses, so Kelly tries to go to work and gets overpowered. Kelly hits a shitty bulldog for 2. Kelly gets her handspring choke, but gets knocked to the outside. Natalya attacks from behind, as Beth watches from the steel steps. Soccer kick and Natalya poses to the crowd. Let's hit the abdominal stretch! Announcers are so enthralled by this that they give Matthews shit for the Sin Cara interview and talk about WWE 12. Kelly comes back with a bitchslap, so Natalya gets an airplane spin and backdrops Kelly to the apron. Kelly goes for a sunset flip, but Natalya tries for the Sharpshooter. That leads to the fluke roll-up for the pin in three minutes.

WINNER: Kelly Kelly - Another short match. It's going to be one of those nights.

Up next, Sheamus faces Wade Barrett. Why do they insist on that "Great White" moniker?

Ad break - Randy Orton DVD promo

Christian comes out before the next match starts and joins us with a mic.

Christian: Actually...the following match has been postponed. In fact, all of the matches for the rest of tonight have been postponed, because Teddy Long refuses to do the right thing. You see, last week on Raw, I was FORCED to compete in the main event...where I was the victim of a double-team, an ILLEGAL double-team, when Sheamus Brogue Kicked me in the skull, followed by an Attitude Adjustment from John Cena. Yet, less than 24 hours later, I still manned up and competed inside a steel cage for the World Heavyweight Championship...and despite what happened to me the night before, I took Randy Orton to his very limit. In fact, many of the experts were saying before the end of the match, I was actually well ahead on the scorecards. So you know what, this is the right thing to do. And I think that you're all going to agree with me, so feel free to chime in. I deserve one...more...match...

Sheamus interrupts with his own mic.

Sheamus: Christian, Christian, give it a rest, will ya, fella? I mean, this is getting embarrassing for everybody. You know, this reminds me of a litter of puppies my dog, May, once had. All the puppies were born strong and healthy, except for the last pup. You see, the last pup actually grew up to be...say, very scrawny...and kinda seedy-looking. As a matter of fact, that poor pup later developed a nasty dose of the mange and every time he barked, hot air would come out of his arse!

Christian: You know something, you shut up! You shut your mouth! You know what, I don't care and nobody cares about your stupid shanty Irish background alright, so do us all a favor and just shut your mouth!

Sheamus: Alright, Christian. Let's just make this short and sweet, huh? First of all, I have a match right now that I really want to get started. Two, I think you, me, and the entire WWE Universe know that you're not gonna get one more match. And three, I think I speak for everybody when I say you're out of matches, you're out of chances, you're out of excuses, but most importantly, Christian, right now...you're gonna get out of this ring.

With our next feud obviously set up, Christian exits the ring, which allows for Wade Barrett's music to hit. Barrett comes out with a nifty new overcoat!

"THE CELTIC WARRIOR" SHEAMUS v. WADE BARRETT
We start with the lock-up that ends in a stalemate. Sheamus gets a headlock takeover. Sheamus hits a shoulderblock for 2. Barrett goes to work with rights and hammers away in the corner. Sheamus clubs away and works Barrett over in the corner. Barrett gets elbowed to the outside and he regroups. Back in, Barrett takes control, but can't outbrawl Sheamus. Sheamus beats Barrett down in the corner, before both men exchange blows. Sheamus' whip is reversed and Barrett whips him in with authority! Barrett hits a flying forearm for 2. Barrett goes to the clubbing blows and hits the chinlock to take us to our next ad break.

We come back with Barrett hitting the Boss Man Slam for 2. Barrett chokes away on the ropes, before working over Sheamus with knee strikes. Barrett hits a running boot to the face. The fight goes to the outside, as Barrett drives Sheamus' back into the apron. Back in the ring, Barrett covers for 2 and goes back to the chinlock. Sheamus tries to make the comeback, but Barrett hits the big right hand to send Sheamus onto the apron. Sheamus hangs Barrett and comes back with Irish Hammers. Corner charge eats boot, but Sheamus gets the powerslam. Ten chest strike spot and running knee hit! Irish Missile hits, but Christian runs in for the DQ at 11 minutes. Fuck me.

WINNER BY DQ: Sheamus - Longest match of the night and it ends in a DQ. Dammit.

Post-match, Sheamus tries to come back, but it's a two-on-one heel beatdown. Sheamus is still able to comeback and clears the heels out. Brogue Kick will put an end to Wade Barrett. Christian tries to take advantage and nearly eats the High Cross for his troubles. Hit Sheamus' music!

Later tonight, Randy Orton faces Cody Rhodes.

Ad break

Let's take a quick look at Edge's guest spot on Syfy's Haven.

AIR BOOM v. JINDER MAHAL & THE GREAT KHALI: NON-TITLE MATCH
The respective theme songs for these two guys just don't mash-up well at all. Will Schuester would be ashamed. (Yes, I did just make a Glee reference in a SmackDown recap. I have docked myself one grade.) We take a look at Air Boom's match with the Indian contigent on Monday and yeah, apparently that match was so great that we just HAVE to see it twice.

We start with Bourne and Mahal. Mahal takes control with his size, but Bourne gets a headscissors and tries to go to the corner, but gets pulled into a clothesline for 2. Tag is made to Khali, who goes to work with his slow-as-molasses offense. Khali tags out and leaves Bourne with a corner chop. Bourne quickly comes back with a knee strike to the chops and makes the hot tag at a minute in. Kofi's the house of fire. BOOM BOOM BOOM! Kofi misses Trouble In Paradise, but hits the springboard crossbody for 2. Khali dispatches Bourne, but Mahal's annoyed that Khali's in. He slaps Khali, so Khali piefaces him and pushes him into Trouble In Paradise for the pin in another two-minute special.

WINNERS: Air Boom - Angle advancement. Is anybody looking forward to the Khali/Mahal blowoff? Yeah, me neither.

Your hosts are the three bozos. They give us the Night of Champions card rundown.

Cody Rhodes comes down for tonight's main event with a half-hour to go, so we're going to get a nice, long match here.

Ad break

We take a look at the events with the former Legacy members over the last few weeks, ending with Cody Rhodes dumping Ted DiBiase. That leads us into a promo from Cody.

"Even though my face remains fractured, I am an inspiration. The blind spot of all of the WWE, the thing nobody saw coming. I've been surrounded by people in my career who are JEALOUS of my abilities, my youth, my success, and I have overcame, I was TRYING...trying to inspire Ted DiBiase through my success. But Ted was happy being Ted. I wouldn't be happy being Ted, I wasn't going to let him...I wasn't going to let him sink ME! So I dropped him and with that anchor sunk to the bottom, do you know what floated to the top? Ladies and gentlemen, it was the Intercontinental Championship! I guess that's what you call an inspiration. Earlier tonight, Randy Orton said that I was...unstable. Well, Randy...look who's talking, there is a thin line...a scary film between unstable and thrrrrriving! So Randy Orton has inspired me yet again to show him JUST how unstable I can be."

Randy Orton makes his entrance and...oh, we're going to another break. Ok, so maybe we AREN'T getting such a long match.

Ad break - Failed Triple H Movie Project #2 promo

CODY RHODES v. RANDY ORTON: NON-TITLE MATCH
We start with Cody getting a schoolboy for 2. Cody gets a side headlock and cradles Orton for 2. Orton gets his own side headlock and hits a dropkick for 2. Cody takes control with the Goldust uppercut, but misses the dropkick. Orton shows him how it's done with another dropkick that gets 2. Orton works over Rhodes with methodical offense. Cody tries to push Orton away, but he can't stop the Thesz Press BY GAWD! Cody comes back with the headbutt and works Orton over. Orton makes the comeback, but misses the big kneedrop. Cody starts working over the knee. Cody tries for the Russian legsweep, but nearly gets caught with the hanging DDT. Rhodes escapes it and sends Orton to the outside with the Beautiful Disaster to send us to our final ad break of the night.

We come back with Rhodes bashing Orton's noggin on the turnbuckle. Cody hits the armbar. More methodical offense from Rhodes, as now he's focusing on the arm. I guess we've abandoned the knee strategy. Orton tries to come back, but Rhodes hits a knee and continues working over the arm. Back to the armbar. Borrrrrrring. Cody charges into the corner and hits the steel post. Undaunted, Cody hits the Alabama Slam for 2. Orton counters the bulldog and makes the babyface comeback. Snap powerslam hits. Corner charge eats boot and Rhodes hits a sloppy front suplex. Cody misses the kneedrop and Orton hits his own for 2. Hanging DDT hits. VIPER COIL! Cody ducks out, but Orton gives chase. Cody tries to counter the back suplex with Cross-Rhodes, but can't hit! Cody ducks under an Orton clothesline, but misses the Beautiful Disaster, which gives Orton the opening to hit the RKO for the pin at 15 minutes.

WINNER: Randy Orton - Long match, but it felt REALLY dull at various point. Not their best stuff.

Post-match, Mark Henry's music hits and Mark Henry comes to the ring for the staredown. Orton doesn't want a staredown, so he hammers away on Mark Henry. But again, Orton's winded and Henry's fresh, so this ends in a World's Strongest Slam for the second straight week. How about a second World's Strongest Slam, for fun? Henry grabs the chair. Time for the Pillmanizer? No, Henry opts to have a seat...on top of Orton. Henry tells Orton that he could have laid him out, but then he wouldn't get the title. And so the show ends with Henry sitting on Orton.

FINAL THOUGHT

This felt like a boring show. A lot of short matches, a couple of bad matches, and a mediocre main event. It was utterly forgettable.

Maybe they can rebound next week. Until next time!

(edited by It's False on 10.9.11 1539)
---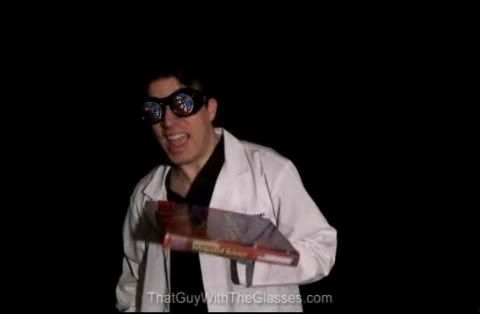 "I brought SCIENCE!"

Promote this thread!
Matt Tracker
Scrapple



Since: 8.5.03
From: North Carolina

Since last post: 16 hours
Last activity: 8 hours

#2 Posted on | Instant Rating: 6.93
I hates me some Cole. I hope he's a playable character in the new game, because he's gonna get got.

Sheamus is developing a pattern of animal stories.


---

"To be the man, you gotta beat demands." -- The Lovely Mrs. Tracker
John Orquiola
Scrapple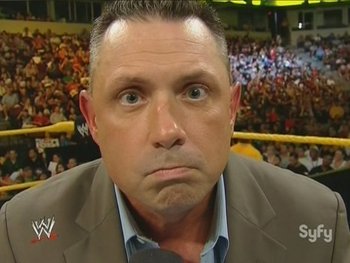 Since: 28.2.02
From: Boston

Since last post: 327 days
Last activity: 327 days

#3 Posted on | Instant Rating: 6.43
Originally posted by It's False

---

Kelly goes for a sunset flip, but Natalya tries for the Sharpshooter. That leads to the fluke roll-up for the pin in three minutes.

---


It was hardly a fluke, False. There's a story here no one is picking up on, especially not the three announcers, the Bickersons. And the story isn't the Divas of Doom "saving" the division. The story is sometime, somehow, over the summer, Kelly Kelly has figured out how to counter everyone's finisher.

No one ever takes Kelly Kelly seriously, but Kelly Kelly takes herself seriously. She knows she's not the strongest or the most dominant by any means, but she also knows everyone takes her for a pushover. To compensate, she's learned how to Rope a Dope. She survives long enough for her overconfident opponents to make a mistake and she counters their finish and pins them. It's an ingenious strategy to stay champ.

And it's working. The scorecard reads: Kelly Kelly 2, Divas of Doom 0.

I decided to expand on my theory a bit with pretty pictures here: Kelly Kelly's Rope a Dope (backofthehead.com)

(edited by John Orquiola on 11.9.11 0724)

---

@BackoftheHead

www.backofthehead.com
Super 7-Up
Cotechino




Since: 26.10.10
From: Savannah, GA

Since last post: 380 days
Last activity: 345 days

#4 Posted on
I am really enjoying these little stories Sheamus has been firing off since his face turn a couple months back. Not sure how long he'll be able to keep it up though. So we're planting the seeds for a Sheamus/Christian feud, maybe? Hmm. Yeah, I can dig that. Hope Christian gets a couple more wins in this feud.

My opinion - Cody Rhodes is currently doing the best promos in the entire company (and has been since before WrestleMania during the Rey Mysterio feud). Yes, I enjoy Cody's stuff even more than the likes of Miz or CM Punk's shooty shooty promos. His borderline deranged character has me hooked.

Wade Barrett in the overcoat only works if he has the rose pinned to the lapel.
CHAPLOW
Morcilla




Since: 14.5.04
From: right behind you

Since last post: 339 days
Last activity: 339 days

#5 Posted on
Sounds like I didnt miss much.

I hope Sheamus keeps on with the animal stories, it's a pretty amusing pattern in my opinion.


---

www.facebook.com/teamrenegade



This is my Graphic Design/Animation team, I will be your friend if you like us.
Amos Cochran
Lap cheong



Since: 28.8.09

Since last post: 142 days
Last activity: 142 days

#6 Posted on | Instant Rating: 5.81
Originally posted by It's False

---

So there's your full Sin Cara heel turn, because who cares about selling merchandise and making money when you could have a hasty nonsensical heel turn! Did Vince Russo get a hold of one of the booking napkins or something?
(edited by It's False on 10.9.11 1539)

---


You realise this version of Sin Cara has only turned heel so Face Sin Cara can come back and squash him, right?
John Orquiola
Scrapple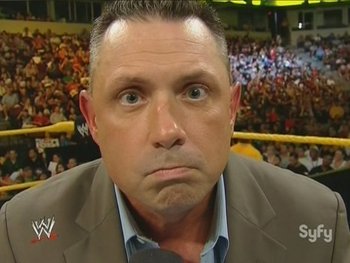 Since: 28.2.02
From: Boston

Since last post: 327 days
Last activity: 327 days

#7 Posted on | Instant Rating: 6.43
Originally posted by Amos Cochran

---

Originally posted by It's False

---

So there's your full Sin Cara heel turn, because who cares about selling merchandise and making money when you could have a hasty nonsensical heel turn! Did Vince Russo get a hold of one of the booking napkins or something?
(edited by It's False on 10.9.11 1539)

---



You realise this version of Sin Cara has only turned heel so Face Sin Cara can come back and squash him, right?

---


We don't necessarily know that for sure yet. That's just conjecture and fantasy booking at this point. Until/unless another/the original Sin Cara shows up and reveals this one to be an imposter, what we know in storyline so far is Sin Cara turned out to be an English-speaking asshole.


---

@BackoftheHead

www.backofthehead.com
Amos Cochran
Lap cheong



Since: 28.8.09

Since last post: 142 days
Last activity: 142 days

#8 Posted on | Instant Rating: 5.81
It's been widely reported in the dirtsheets, so I think it's a notch above fantasy booking/conjecture at this point. Regardless, I just found it weird to get irate about a booking decision which is clearly anything but random. Given that the large amounts of Sin Cara merch being moved is the sole reason they've kept the gimmick alive, I'm fairly sure that they're going the obvious route with this.
hansen9j
Andouille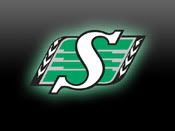 Since: 7.11.02
From: Riderville, SK

Since last post: 3 days
Last activity: 5 hours

#9 Posted on | Instant Rating: 8.59
Originally posted by Amos Cochran

---

It's been widely reported in the dirtsheets, so I think it's a notch above fantasy booking/conjecture at this point. Regardless, I just found it weird to get irate about a booking decision which is clearly anything but random. Given that the large amounts of Sin Cara merch being moved is the sole reason they've kept the gimmick alive, I'm fairly sure that they're going the obvious route with this.

---
The major point is that the merch is being sold to the youngest demographic, who have no idea that there is going to be a good Sin Cara; all they know is that the guy that they liked with the $75 mask is now an asshole. Will that be repaired by the time the good Sin Cara comes? I'd guess somewhere between maybe and probably.

(edited by hansen9j on 12.9.11 1125)
---

The Big Bossman raised the briefcase.

Go Pack Go! (1-0, T-1st NFC North)
Let's Go Riders! (3-7, first in peace, first in war, last in the Canadian Football League)