It's False
Scrapple



Since: 20.6.02
From: I am the Tag Team Champions!

Since last post: 142 days
Last activity: 35 min.

#1 Posted on | Instant Rating: 9.04
TONIGHT! It's the aftermath for Over the Limit and Randy Orton's still champion. Does Christian get a third try or are Sheamus and Mark Henry coming for the title next? SmackDown is NOW!

WWE - The Champ Is Here

Opening credits - Do You Know Your Enemy? Opening pyro! We are taped from Spokane, WA!

We start off with World Heavyweight Champion Randy Orton. Your hosts are Josh Matthews, Booker T, and Michael Cole (actually sitting at the table, for a change). Orton soaks in the cheers in the ring. He's got the mic and it's promo time!

Randy: My name...is Randy Orton. And I am still the World Heavyweight Champion! Now...

Interruption comes fast and it comes from Christian. Announcers try and play up that Christian's not feeling good about losing to Orton again. Foreshadowing? Anyway, Christian's out for rebuttal.

Christian: Randy, I don't want to come out and spoil your moment, but...I just had to say that Sunday was one of the greatest matches of my career, as I'm sure it was one of yours. So I just wanted to come out here man-to-man and say...thank you...and congratulations.

Pause for the handshake of friendship.

Christian: Randy, you are the World Heavyweight Champion...and you deserve it.

Randy: But...?

Christian: But Randy, even you have to admit that on Sunday...that match could have gone either way. The outcome could have gone either way, but it didn't. You were the better man and you won. But Randy...I know I can beat you. Which is why I'm out here, because I'm here to issue a challenge for one more match for the World Heavyweight Championship. Hey, a guy can ask, right?

Next interruption comes from Sheamus, who stops at the ramp and starts walking.

Sheamus: Christian, this is painful to watch. I mean, how many chances do you need? I mean, you remind me of some sad, pathetic gambling addict. You bet your car and you double down with your house and you lose everything. And look at you now! You're begging to put your kid's college fund on the line, because you believe that, really, this time it will happen. But it won't. Christian, it took you 17 years to win your first World Championship. And you're gonna have to wait 17 more, because after last Sunday, you became a two-time loser. Me? I'm a two-time WWE Champion. I was drafted to SmackDown to compete in epic matches with Randy Orton for the World Heavyweight Championship. Like it or not, I am the star of this show. So if anybody is gonna become #1 contender tonight, it's gonna be me.

And the next interruption comes from Mark Henry.

Mark: Now allow me...to interject some good sense into this conversation. Now, Christian, your buddy Edge is on a retirement golf course right now waiting on you. Don't miss your tee time! And Sheamus...being the World's Strongest Man means you don't wait in lines. You butt in! Which leads me to you, Mr. Orton. I just butted my way in the front of this line for that championship.

Last interruption comes from Teddy Long, who's probably here to make the requisite Triple Threat match. Long gauges the crowd reaction and Christian actually gets a mixed reaction. Then he makes the requisite Triple Threat match. Winner meets Orton next week for the title.

Ad break

SIN CARA v. CHAVO GUERRERO
Sin Cara comes out with some new pyro at the top of the ramp. This is a rematch from last Sunday and...well...let's hope it goes better this time.

Chavo starts off, but soon finds himself getting armdragged. Corkscrew amdrag sends Chavo out. SC does a cartwheel tope fake-out. Chavo comes back in and charges into a drop toehold. SC misses a corner charge and Chavo hits double knees into the corner. Chavo stomps away and hits a European uppercut. Back suplex gets 1. Time to hit the armbar. Powerbomb attempt is countered with an armdrag to send Chavo out. SC hits with an Asai moonsault and rolls Chavo back in. Springboard headscissors hits. SC hammers away with rights and kicks and a springboard back elbow. A spinning headscissors takes Chavo to the corner. Chavo backdrops SC off a corner charge, but SC lands on the apron and hits the enziguiri. Springboard crossbody gets 2. Chavo gets a sudden cradle for 2. Chavo whips SC into the ropes and has the handspring elbow scouted. So SC catches him with...what the hell WAS that? He went from a spinning headscissors into a bulldog faceplant. That was neat and it gets the pin.

WINNER: Sin Cara - A nice, short showcase for Sin Cara and some of his cool moves.

Later tonight, a Triple Threat match for a title shot next week.

Ad break - Tough Enough promo

Cody Rhodes comes out for his match, thankfully WITHOUT Ted DiBiase. He does have his manservants, ready to hand out paper bags to the crowd. And he's got a mic, so it's promo time!

"If I didn't know better, I'd be convinced there is no God. Because every town I go to, I literally pray that I will see an even mildly-attractive face and every time, I am disappointed! And that is why, as a service to you and at great expense to me, I am providing you with these paper bags! Baggers, do your work! SHUT UP AND BAG YOURSELVES!!! You all should be grateful that I am exposing your deficiency of desirability and I think that *I*...*I* am a hero!"

Interruption comes from Daniel Bryan's music, so it's time for a match!

CODY RHODES v. DANIEL BRYAN
Aberdeen-native Daniel Bryan gets the home state pop. It should be noted that while Cole's been on his best behavior to this point, he's still ranting on Daniel Bryan.

We start with Cody getting a cheap shot and a side headlock. Shoulderblock hits, but Cody runs into an armdrag. Whip into the corner, but corner charge eats elbow. Cody gets a single-leg, so Bryan takes him down and jams Cody's knees. He follows that up with a kick to the chest for 2. We get a hiptoss reversal sequence that leads to Cody tossing Bryan over the top to take us to our next ad break.

We come back with Cody slamming Bryan's head on the turnbuckle. Bryan keeps trying to come back with uppercuts, so Cody gets the Bob Holly hanging kick. Cody hammers away with elbows. Time to hit the chinlock. Bryan fires back, so Cody clamps on the crossface chickenwing! He turns it into a body scissors and hits some headbutts. He goes back to the chinlock and whips Bryan into the corner. Corner charge eats boot and Bryan flies at Cody with a big kick. Bryan knocks Cody down with a clothesline. Corner dropkick hits. Missile dropkick gets 2. Cody chucks Bryan into the corner and he rolls him up for 2! Bryan gets a schoolboy for 2. Bryan's whipped into the corner. He does his backflip counter and Cody, without missing a beat, hits the Beautiful Disaster! That was a gorgeous sequence! Cody looks for Cross-Rhodes, but it's reversed into the LeBell Lock! Cody taps out before the hold's even applied to end the match at 9 minutes!

WINNER: Daniel Bryan - That was a great TV match! These two mesh really well together and Cody's still bringing out nice surprises, like that chickenwing.

Post-match, Cody wipes out Bryan from behind and the beatdown is on! Cross-Rhodes! Cody grabs a paper bag and puts it over Bryan's head. If that means we're getting more between these two, I'm all for it!

Your hosts are Josh Matthews, Booker T, and Michael Cole. They talk about President Obama and Capitol Punishment. As they go into a really stupid sequence, I guess I'll take the moment to ask...what's so wrong with using The Great American Bash as a PPV name? The point still gets across and it's got all that tradition behind it. Maybe I'm just old-fashioned.

Later tonight, it's Triple Threat titillation!

Ad break

HEATH SLATER v. EZEKIEL JACKSON
Slater gets no entrance, so I'm not expecting this to last very long. We get clips from the Over the Limit DQ finish. Booker compares Zeke to the One Man Gang in an effort to make my head spin.

Slater tries to wrestle, but there's no wrestling to be found here. Jackson overpowers Slater with lefts and rights in the corner. Jackson chucks Slater across the ring. Corner charge is meant to eat boot, but they botch that sequence. Slater hammers away and hits a seated dropkick for 1. Slater hits the chinlock, even though we're a minute into the match! Jackson pushes Slater off, so Slater keeps hammering in the corner. Slater comes off the top and misses a clothesline, so Jackson starts running him over with clotheslines and shoulderblocks. Avalanche hits. Bodyslam hits. Here's another bodyslam. Jackson looks for the Torture Rack, so here are the Corre guys for the lame DQ.

WINNER BY DQ: Ezekiel Jackson - Seriously? They couldn't spare HEATH SLATER for a clean win?

Post-match, the beatdown is on again, but Jackson quickly cleans house. Play Jackson's music!

Backstage, the demoted Matt Striker talks to Christian. They play up that this is Christian's last chance to get a title shot. Christian touts his accomplishments as Canadian Kickball Champion and recounts some childhood memories, as he vows to prove the doubters wrong tonight.

Coming up next, it's a Monster's Brawl match between Kane and The Great Khali. Oh sweet Jeebus...

Ad break - Failed Randy Orton Movie Project promo

THE GREAT KHALI (w/RUNJIN SINGH) v. KANE
We get clips of last week when Jinder Mahal slapped Khali upside the head and Khali's subsequent destruction of the Usos.

We start with a lock-up and Khali asserting the power advantage. Another lock-up and Khali muscles Kane into the corner and goes to work with some methodical offense. Kane comes back with an uppercut and goes to the knee before Khali hits a clothesline. Khali chokes away on the ropes and whips Kane into the corner. Announcers talk about losing Big Show to Raw, but getting Khali in exchange, while Booker astutely notes that Khali may be slower than Show. Yup. Khali goes to the nerve hold, because his offense just hasn't been slow enough. Kane fights his way up. Khali misses the JUDO CHOP~!, and Kane gets the GOOZLE! Khali gets his own and shoves Kane to the outside. Kane guillotines Khali on the ropes and hits the top-rope clothesline to finish at 3 minutes.

WINNER: Kane - This was pug fugly.

Post-match, Jinder Mahal comes out to some EVIL~! Indian music and gets in Khali's face again. He slaps Khali again, as Runjin Singh tries calming Mahal down. Khali then turns on Singh and takes him down with Crush's head vice. Man, that's...not very painful-looking at all. Anyway, ladies and gentlemen, we have a heel turn! Not many babyfaces left on this roster...again. Play Jinder Mahal's EVIL~! Indian music!

Later tonight, Triple Threat insanity!

Ad break - Wrestlemania DVD promo

Time for a look at Alberto Del Rio running over Alberto Del Rio in one of the silliest angles in some time. Matthews and Cole note that Show's out for at least four weeks.

Booker T's music hits, because Booker's in the ring. Is it promo time? I guess, but he ain't getting a transcription out of me. Booker brings in Michael Cole and points out that he lost on Sunday. Booker gets a "Kiss My Feet" chant started. And...that's it. Well, that was pointless.

Backstage, the demoted Matt Striker tries to talk to Sheamus. Sheamus simply says that he's sick of hearing about Christian and Mark Henry who have been here forever and haven't done anything. Sheamus says that while Christian and Mark Henry need multiple opportunities, he only needs one.

Ad break

WWE Smack of the Night - And...they're showing that entire mess with Kharma. I take back what I said earlier, THIS is one of the silliest angles I've seen in some time. Cole notes that we're going to hear from Kharma on Monday. Oh lord, there's a chance this could actually GET EVEN WORSE!

ALICIA FOX & TAMINA v. AJ & KAITLYN (w/NATALYA)
Hey, we have an AJ sighting! This is going to make John Orquiola a very happy man...assuming she ever got around to adding him to her Xbox LIVE friends list. The Wrestling Challenge-style inset promo...kinda makes my head hurt a tad. "Their names have way too many A's." It isn't even so much that this a terrible line from Kaitlyn (even though it is), but is she really saying this to NATALYA?

Also, welcome back to Alicia Fox, who's back from injury a lot quicker than I expected. She doesn't get an entrance, of course, and neither does Tamina. And since when is Tamina on the heel team? Did they just arbitrarily turn her heel? No one's going to talk about Santino? Am I making too much of the freakin' Divas division? Probably.

Fox and AJ go at it and AJ hits an impressive headscissors. AJ hits a seated dropkick and tags out, while Josh Matthews plays the role of Matt Striker and talks up AJ's love of all things nerd! Kaitlyn smears Fox's face on the mat. They struggle in the corner, as the announcers note Kaitlyn's relationship with Vickie Guerrero and Dolph Ziggler. No, they don't point out that the Dolph/Vickie/Kaitlyn love triangle never actually went anywhere. Kaitlyn hits a back elbow and a side slam for 2. The match breaks down and Fox nails the Axe Kick, which doesn't escape the notice of one Booker T. That's enough for the pin.

WINNERS: Alicia Fox & Tamina - A two-minute special and it was enough to show me why AJ should have been the one to win NXT, because Kaitlyn showed a whole lot of nothing.

Later tonight, Triple Threat wackiness!

Ad break

Backstage, the demoted Matt Striker talks to Mark Henry. Henry accuses Striker of favoring Christian and Sheamus and gets in his face.

The announcers shoot it off to the amazing "Macho Man" Randy Savage video package.

Ad break

"THE CELTIC WARRIOR" SHEAMUS v. "THE WORLD'S STRONGEST MAN" MARK HENRY v. CHRISTIAN: TRIPLE THREAT #1 CONTENDER'S MATCH
Match starts with things breaking down between all three men. The heels soon team up to take down Christian. Now the heels are taking turns. Christian slides out, so Sheamus follows him. Christian takes him down with a drop toehold onto the steel steps. Henry chucks Christian into the ring. Christian tries to fight with some uppercuts, so Henry launches him into the air and drops him for 2. Henry goes to work with his super slow offense and chokes away. Henry charges and Christian lowbridges him to send him out. Sheamus swoops and schoolboys Christian for 2. Sheamus follows with the Irish Hammer for 2. Sheamus misses the Brogue Kick and Christian quickly hits the Killswitch, but Henry breaks up the pin by pulling Christian out. Randy Orton's music hits and Orton comes out for some reason. I guess to send us to our final ad break of the night.

We come back Henry choking Christian some more on the ropes. Henry shoves Christian into the turnbuckles for 2. Time to hit the bear hug. Henry headbutts Christian down and Sheamus hangs Henry on the top rope. Sheamus hammers away on Henry, so Henry takes Sheamus out by hitting a belly-to-belly suplex over the top. Christian tries to come back, so Henry takes him down for 2. There's way too much Henry offense here. Big fat splash misses. Christian hits a second-rope dropkick. A second one takes Henry down for 2. Christian climbs up, but Sheamus cuts him off. Sheamus then focuses on Henry and pounds him down. Going back to Christian, Sheamus looks for the superplex, so Christian knocks him down. Christian tries to hit Henry with a top-rope crossbody, but gets caught. World's Strongest Slam hits, but Sheamus breaks up the cover! Sheamus sends Henry out with the Irish Hammer and tries to cover Christian, but only gets 2. Sheamus looks for the High Cross, Christian slips out and hits Kofi's high kick counter. Tornado DDT gets 2! Meanwhile, Henry piefaces Orton. He comes back in, but gets sent directly into Sheamus. Christian spears Sheamus! Orton comes in and wipes out Henry with the RKO! NO, he does NOT do a cheerleader leap or a fist pump! Christian has the cover, but the referee is busy removing Orton. Referee gets to the pin too late and Sheamus kicks out. Ref points out to Christian that he had to get Orton out, as we're starting to see another seed get planted for Christian's heel turn. Christian's argument gets nowhere, as he turns around and eats the Brogue Kick! Sheamus punches his ticket to next week's title match at 10 minutes shown!

WINNER: Sheamus - Not a particularly good main event. Too much Henry offense for my taste.

Post-match, Christian's still arguing with the referee. Meanwhile, Orton and Sheamus stare each other down as the show ends.

FINAL THOUGHT

You know, you can only have Christian lose like this so many times before people start to think he's...you know...a LOSER! If there's a grander plan here, they're sure taking their time with it.

Not one of the better shows in recent weeks. Dull main event, awful Kane/Khali match, and a pretty bad Divas match make for a thumbs down week. But that Cody Rhodes/Daniel Bryan match is well worth catching and I can't wait to see them go again.

Until next week!

(edited by It's False on 28.5.11 0223)
---
Promote this thread!
John Orquiola
Scrapple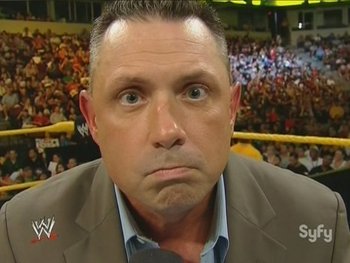 Since: 28.2.02
From: Boston

Since last post: 733 days
Last activity: 733 days

#2 Posted on | Instant Rating: 5.93
Smackdown is a great show to watch while you're folding laundry and packing for a road trip.

My personal highlights were Booker T rooting on Alicia's scissors kick. Josh: "That should be enough to put Kaitlyn away." Booker: "WELL, OF COURSE IT IS!"

Booker continuing to insist the Over the Limit World Title match went over half an hour. That's his stopwatch's story and he's sticking to it.

Booker also dropped a reference to One Man Gang, comparing Ezekiel Jackson (big, black muscle dude) to One Man Gang (big fat white guy who later thought he was African). And then, Booker dropped a DEVASTATION, INC. reference! Never thought I'd hear Devastation, Inc. mentioned on WWE TV. Skandar Akbar must have rolled in his grave... in delight!

I also liked Cole's flippy flopping during the Divas match, claiming he always liked AJ (lies), and the turning on Natalya when her proteges Kaitlyn and AJ lost ("Hey, Natalya, GREAT JOB!") They do find new and funny ways to make Natalya look like a dope.

So you can tell I was mostly listening and not watching.


---

@BackoftheHead






www.backofthehead.com
Matt Tracker
Scrapple



Since: 8.5.03
From: North Carolina

Since last post: 3 days
Last activity: 6 hours

#3 Posted on | Instant Rating: 8.71
The move Sin Cara put Chavo away with is a variation of his La Mistica which normally ends in an armbar submission. This time he just used it as a faceplant.


---

"To be the man, you gotta beat demands." -- The Lovely Mrs. Tracker
Spiraling_Shape
Lap cheong



Since: 2.1.02
From: PA

Since last post: 2 days
Last activity: 7 hours

#4 Posted on | Instant Rating: 6.51
Hooray for AJ's promotion to the SD! roster!

I don't know which of Rhodes' lines I laughed at more, that it was a "great expense" to buy all those paper bags or "SHUT UP AND BAG YOURSELVES!!!" Outstanding match too.

They also tried to tie in the Kane/Khali "Monster's Brawl" to Lady Gaga's "Monster's Ball" before going to commercial.

My g/f compared Booker's commentary work to that of Foghorn Leghorn, with all his "I said, I said, I said"... Meanwhile poor Matt Striker sits backstage looking dejected, with B.I.G. lyrical references piled up in his brain, unused.

Someone mentioned this in the PPV thread but why does Sin Cara wrestle with the lights dimmed? To add to the MYSTERY?


---

"You've got the crazy eyes." - RAW GM Laptop, 9/27/10
CRZ
Big Brother
Administrator



Since: 9.12.01
From: ミネアポリス

Since last post: 2 days
Last activity: 4 hours

#5 Posted on | Instant Rating: 9.85
Was that the first time in the history of the WWE that Kane's top rope clothesline was actually a winning finishing manoeuvre?


---

Moss
Summer sausage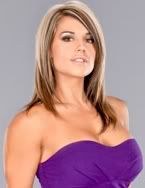 Since: 23.9.10
From: Calgary, AB

Since last post: 625 days
Last activity: 609 days

#6 Posted on | Instant Rating: 6.74
Despite her not adding Orq to her XBL friends list or ever responding to my tweets I'm happy AJ is on the main roster. Much deserved, she's way better than a lot of current Divas like the former Undefined Divas champion Future Fox and TBF...K8LN. Even better as SD is coming to town in a couple months and this greatly increases my chances of seeing them live.

Still hate having the Sin Cara lights during the match.


---

Shut up, Josh!
Moss
Summer sausage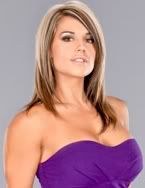 Since: 23.9.10
From: Calgary, AB

Since last post: 625 days
Last activity: 609 days

#7 Posted on | Instant Rating: 6.74
Originally posted by It's False

---

"Their names have way too many A's." It isn't even so much that this a terrible line from Kaitlyn (even though it is), but is she really saying this to NATALYA?

---


That's what made it even funnier.


---

Shut up, Josh!
Big Bad
Scrapple



Since: 4.1.02
From: Dorchester, Ontario

Since last post: 10 days
Last activity: 2 days

#8 Posted on | Instant Rating: 6.67
Originally posted by Spiraling_Shape

---

Someone mentioned this in the PPV thread but why does Sin Cara wrestle with the lights dimmed? To add to the MYSTERY?

---


Helps distract the crowd from all the blown spots.


---

"It breaks your heart. It is designed to break your heart. The game begins in the spring, when everything else begins again, and it blossoms in the summer, filling the afternoons and evenings, and then as soon as the chill rains come, it stops and leaves you to face the fall alone." --- Bart Giamatti, on baseball
Amos Cochran
Lap cheong



Since: 28.8.09

Since last post: 548 days
Last activity: 548 days

#9 Posted on | Instant Rating: 6.19
Originally posted by Big Bad

---

Originally posted by Spiraling_Shape

---

Someone mentioned this in the PPV thread but why does Sin Cara wrestle with the lights dimmed? To add to the MYSTERY?

---



Helps distract the crowd from all the blown spots.

---


And people wonder why WWE is short on patience with newcomers. How many spots has Sin Cara actually blown? Two? Both of which were arguably the recipient's fault? I'm astonished by the online attitude towards the guy.