It's False
Scrapple



Since: 20.6.02
From: I am the Tag Team Champions!

Since last post: 12 hours
Last activity: 20 min.

#1 Posted on | Instant Rating: 8.96
TONIGHT! We're still overseas in London and a few days away from the draft, so I'm guessing we're in for a whole lot of filler! FEEL THE EXCITEMENT! SmackDown is NOW!

WWE - The Champ Is Here!

Here's a video package for Edge's retirement and last week's battle royale that was won by Christian.

Opening credits - Do You Know Your Enemy? Opening pyro! We are taped from London, England. Tonight, Alberto Del Rio throws a retirement party for Edge. The World Heavyweight Championship hangs over the ring, as we go to your hosts, Josh Matthews and Booker T. Tonight, the Tag Titles are on the line as Heath Slater and Justin Gabriel defend against Big Show and Kane while Wade Barrett defends the Intercontinental Championship against Kofi Kingston.

Tony Chimel introduces Sir Michael Cole. I'm sure someone's getting a kick out of this, but it's not me. FFWD!

Cody Rhodes comes to the ring for tonight's opening match, but first he's going to start with an opening promo! "Everyone can see that I'm wearing...a mask. My mask is for protection and protection only, whereas Rey Mysterio wears a mask because...he is hiding something. He is hiding...his fears...he is hiding his LOATHING thoughts for all of you! And he's hiding...because Rey Mysterio is ashamed of himself and he should be! But in a matter of speaking, you all are wearing masks, as well. And under the brim of this cowl, I can see through your masks...I can see in your face, your envy of me. I can see in all your faces that look of despair knowing that your lives are miserable! You know, the sick thing, the real sick thing is that as bad as it may be for you, you all hope it's worse for your neighbor...you all hope it's worse for your friends, for your family! I bet that you can't even stand to look at them and I can't blame you! But...but tonight...I offer a remedy at my expense. You see this?" Cody holds up a paper bag. "THIS...this is a paper bag. Assistants! Assist me! Hand these out to all of these people!" Three guys in suits outside the ring wheel in a shoppnig cart full of paper bags. And they actually start handing them out the people in the front row! AWESOME! "Please, gentlemen! Hand them out! They all want them! They all need them!" And yes, people actually START WEARING THEM! Cody Rhodes has successfully marketed a PAPER BAG! I could sure use one of those at the next Dodger game. "I want you to cover your faces, these paper bags will cover your lying eyes! They will cover those...blackheads protruding from your proboscus! They will cover your ROTTED and FETTED teeth! And I want you to cover your face until, hopefully, I am drafted off of this show or at least...cover your face...until I defeat, like I did at Wrestlemania, Rey Mysterio TONIGHT!" Cody removes the cowl and stares at the paper bag in his hand. "Rey...THIS ONE'S FOR YOU!"

The assistants continue to hand out paper bags. That was an unspeakably awesome promo! Props are our friends! Anyway, it's time for a match.

CODY RHODES v. REY MYSTERIO
This is a Wrestlemania rematch. Rey stops on the way to his ring to stare at the shopping cart, shakes his head, and gets in the ring.

Cody pounds away to start, but Rey lowbridges him to send him out. Rey hits a seated senton to the outside to take us to our first ad break of the night.

We come back with Cody sending Rey crashing down. He stomps away and chokes with the knee. Cody poses and charges in, but eats a foot to the face. Rey comes off the ropes and turns a Rhodes powerbomb attempt into a pinning combination for 2. Rey comes off the ropes, but Cody catches him with a TILT-A-WHIRL INVERTED SPINNING TORTURE RACK BACKBREAKER! That looked freakin' sweet! It only gets 2. Cody stalls a bit and decides to go to the steel post surfboard. Cody pounds away in the corner, but Rey takes him down with an enziguiri. Rey goes for the 619 and gets backdropped onto the apron. Rey kicks Cody in the face and the fight goes to the apron. Cody shoves Rey into the post with his boot. Time for another ad break.

We come back with Cody hitting the chinlock. Rey gets out of it, but runs into a snap powerslam. Cody stomps some more. He whips Rey into the corner with authority! That gets 2. More stomping in the corner. Cody puts Rey on the top turnbuckle. Superplex? No, Rey shoves him off. This is a good match! I wish we had a competent announcing crew that would actually CALL THE DAMN MATCH instead of argue in circles! Matthews is desperately trying to keep this together, but it's not working. Rey comes back with the usual. Cody goes for a sunset flip, but YOU CAN'T SUNSET FLIP REY! Cody's got the kick to the face scouted, though, and he rolls Rey up for 2! Rey wants to kick Cody in the face, dammit, and KICK HIM THE FACE HE SHALL! That gets 2. Rey goes to the top rope, but his top-rope crossbody is countered with a dropkick for 2. Cody gets the Bob Holly hanging kick to set up Cross Rhodes. Rey shakes out of it, so Cody opts for the powerbomb. Rey counters with the 'rana for the quick 3 at 15 minutes and change.

WINNER: Rey Mysterio - This was a great TV match. Cody's slowly getting a lot better. The only downside is that Rey's matches are starting to get a bit predictable.

Post-match, Cody wipes out Rey from behind and stomps away. Cody bar slides Rey to the outside. Big whip to the barricade! Here's another one! Cody tosses Rey over the barricade to take the fight to the crowd. Here's a right hand. Rey tries fighting back and tackles Cody back over the barricade. Rey tries to bash Cody's head into the steel steps, but Cody turns the tables on him. Both men are now atop the barricade, as Rey shoves Cody into the crowd! The fight's now fully into the crowd. Rey kicks Cody right in front of a little kid and a grinning goofball trying to get a picture. Rey tosses Cody over the barricade to go back to the outside of the ring. Rey climbs the barricade, but Cody trips him up. Back to the outside, Cody hits Cross Rhodes! That'll end this fight. Cody grabs a paper bag and puts it over Rey's face. Cody poses triumphant in the ring. This feud MUST continue!

Later tonight, English countryman Wade Barrett defends the Intercontinental Championship against Kofi Kingston. Also, Justin Gabriel and Heath Slater defend against Big Show and Kane. Plus, Alberto Del Rio throws a retirement party for Edge.

Ad break

Backstage, Justin Gabriel tries to set things straight with Wade Barrett after what happened last week. Barrett tries to claim that he wouldn't have done that to him. Slater tries to get the ship righted and points out that they're all equals. Ezekiel Jackson offers to be there for everyone tonight, as their leader, of course. Barrett takes umbrage to this, as Jackson says he was just playing.

Your hosts are Josh Matthews and Booker T. The camera pans over to Michael Cole, who sends it to last week's LayCool therapy session and subsequent match.

LayCool Couple Counseling: Take 2. The only thing I'll say about this is, it's amazing that they flew the couples counselor all the way to England. Oh, and Layla looks delicious in a tank top. That is all. No wait, Michelle ambushes Layla from behind and kicks her ass! And here I was thinking this was just a throwaway segment. THAT should spell the end for LayCool, once and for all. Anyone think they get split up during the draft, just to make it that much more official?

Ad break - Tough Enough promo

Here's the Michael Cole's coronation from Raw in its entirety, for no good reason. FFWD!

"THE ALL-AMERICAN AMERICAN" JACK SWAGGER v. TRENT BARRETA
Trent Barreta gets no entrance, because he's cannon fodder, of course. I feel like I've been typing that sentence for about a month straight and it's no less true here.

WINNER: Jack Swagger - INTERNATIONAL SQUASH!

Here's some footage of The Big Show on the Nick Kids Choice Awards.

Big Show and Kane walk to the ring with the "Ooh, these are REALLY BIG DUDES" camera angle. The tag title match is next.

Ad break - Do you wonder if Ed Harris ever imagined his career coming down to starring in a Randy Orton movie?

Here's an Awesome Kharma vignette!

THE BIG SHOW & KANE v. JUSTIN GABRIEL & HEATH SLATER (w/EZEKIEL JACKSON): WWE TAG TEAM CHAMPIONSHIP MATCH
We start with Slater and Kane, as Slater uses his quickness to get some strikes in, but Kane quickly overpowers him. Kane gets the snapmare and seated dropkick for 2. Tag is made to Big Show, who hits a big corner chop. He bashes Slater with his giant ass and gives him a stinkface for good measure. Tag back to Kane, who hits an uppercut. Slater clips Kane and tags Gabriel, who runs into a big right from Kane. Kane hits a corner clothesline and a second one. Side slam puts Gabriel down for 2. Kane goes for his top-rope clothesline, but Jackson shoves him off, as the ref is busy with Slater. Tag is made to Slater, who hammers away on Kane. Time to hit the chinlock. Gabriel tags himself in and he continues hammering away. He covers for 1. Time to hit the headlock. Kane fights him off with an uppercut. He looks for a tilt-a-whirl backbreaker, but it's countered with a tornado DDT for 2. Slater tags in and tries to come off the top, jumping right into an uppercut. Hot tag is made to Show, who hits Slater with clotheslines. Corner avalanche and shoulerblock hit. Gabriel tries to come off the top and gets tossed before getting dumped on top of Jackson! Kane wipes out Jackson, as Show hits Slater with AAAAAAAHHHHTHECHOKESLAM for the pin and the titles at 4 minutes.

WINNERS AND NEW CHAMPIONS: The Big Show & Kane - The Corre guys never really threatened here. Surprising that they did the title switch, as this had "run-in DQ" written all over it.

Later tonight, Wade Barrett defends the Intercontinental Championship against Kofi Kingston. Plus, Edge's retirement party, as thrown by Alberto Del Rio.

Ad break

Backstage, Slater and Gabriel blame Jackson for their loss. Jackson says they need to blame themselves, especially Slater who did the job, and walks away. Slater gives Gabriel a look and shoves him down! Yikes!

DREW McINTYRE v. "THE MASTERPIECE" CHRIS MASTERS
McIntyre doesn't get his full entrance, which sucks for him, considering they're in the UK and all.

We start with the lock-up, which Masters wins easily. McIntyre suckers Masters in with the test of strength and takes control with a kick to the chest. Masters backdrops McIntyre onto the apron and goes for the Masterlock. Why the hell does he keep doing that?! It NEVER works because the guy's ON THE ROPES! McIntyre elbows out of it and bashes Masters' noggin onto the turnbuckle. McIntyre tries to come back in, but is intercepted with a HUGE chop from Masters! Masters tries to pick him and gets hung on the top rope, which Masters sells nicely! McIntyre hits a swinging neckbreaker for 2. Here's a big stomp. McIntyre hits a corner clothesline and knocks Masters down with another one. McIntyre poses and gets a nice mixed reaction, getting a few European cheers. McIntyre sets up the Future Shock, but gets cradled for 2. Sky-High powerbomb from Masters gets 2! Masters hits some chops and a big clothesline. Corner whip is reversed, but Masters is still able to hit an elbow. Second-rope shoulderblock hits. Masters motions to the crowd and gets HEEL HEAT for it! Oof! Masters goes for the Masterlock, so McIntyre comes off the second rope to knock him down. McIntyre hits the Future Shock and gets the 3 to a fairly nice pop!

WINNER: Drew McIntyre - Some nice home cooking for McIntyre. Masters turned in a surprisingly good performance. Dare I say he's getting BETTER?

Later tonight, Wade Barrett defends the Intercontinental Championship against Kofi Kingston. Plus, retirement party, yadda yadda yadda.

Ad break - Wrestlemania Reading Challenge promo

Here's a Raw Recap. That takes us to your hosts, Josh Matthews and Booker T. They take it to what happened earlier tonight with Cody Rhodes and Rey Mysterio. That leads to the signing of the blowoff match: Rey Mysterio and Cody Rhodes facing off in a Falls Count Anywhere match at Extreme Rules.

Kofi Kingston comes out for tonight's Intercontinental Championship match. Jeezum crow, Kofi still looks like a FREAKIN' LIME! Anyway, that match is next.

Ad break

KOFI KINGSTON v. WADE BARRETT (w/EZEKIEL JACKSON): INTERCONTINENTAL CHAMPIONSHIP MATCH
Barrett does NOT get the home country pop, but I wonder how much of that is because this show was taped? These boos sound like they're piped in, made a little more obvious by the sudden burst of heat during Barrett's trademark pose.

Kofi starts off with kicks, as he quickly corners Barrett. Corner charge eats elbow and Barrett waffles Kofi to take him down. Here's a soccer kick and some stomps. Barrett bashes Kofi in the chest and walks around the outside, before Kofi shoves him down with his quick feet. Kofi springboards to the top rope and hits a crossbody on Barrett on the outside. That takes us to our next ad break. Huh...that was fast.

We come back with Barrett wearing down Kofi some more, as the replay shows us what we missed. Barrett charges in and gets lowbridged to take the action to the outside again. Jackson charges in like a freight train (or Ice Train, if you want to go with THAT referenace), but Kofi dodges it and Jackson waffles Barrett, instead! Oops! Kofi rolls Barrett back in, but he's too preoccupied with Jackson, which allows Barrett to take him down again. With Kofi momentarily dispatched, Barrett admonishes Jackson and sends him to the back! Kofi rolls up Barrett for 2. Barrett tries for a clothesline, but gets rolled up again for 2. Kofi starts hitting chops and a big dropkick. Jumping clothesline hits. Buzzsaw Legdrop hits! BOOM BOOM BOOM BOOM BOOM! Trouble In Paradise misses! Barrett goes for Wasteland, but he can't get his footing and both men spill to the corner. Kofi is seated on the second rope, so Barrett hits him with a big boot to the face! Barrett tries to pick Kofi up and nearly gets rolled up again, but Barrett falls on top and he gets the pin with a handful of ropes at 9 minutes!

WINNER: Wade Barrett - A nice, quick match. And a classic CHEAT TO WIN~! sequence is always nicer than the played out run-in finish. Announcers piss me off by brushing it off as "Yeah, Barrett did what he had to do," which makes that finish a lot less fun. Come on, guys! Show SOME outrage!

Up next, Alberto Del Rio throws Edge a retirement party!

Ad break - Randy Orton is "pitch-perfect"! A pitch-perfect WHAT, we aren't told.

Tony Chimel welcomes in Ricardo Rodriguez, who introduces Alberto Del Rio. This week, Alberto Del Rio joins us in a Bentley Arnage. The ring is decked in all black and is filled with balloons! And Brodus Clay, who's like a human balloon! ADR's got the mic and it's promo time, along with some a keen slow intrumental, acoustic version of ADR's theme in the background!

"My name...my name is Alberto...Del Riooooooooo! But you already know that! And you also know that no one throws a party, a fiesta, like me! That's the reason I want to welcome you all to Edge Retirement Party! I bring all these presents for Edge! For his retire! Like this! Look at this!" Del Rio pulls the black tarp to reveal...a grandfather clock! "A grandfather clock! With this, you can sit and watch your life tick away! Tick...tock...tick..​​​​.tock...tick...tock. And I know when someone has an injure like yours, you lose control of your lower body and most of the time, you cannot make it to the bathroom. That's the reason I have...THIS!" Behind tarp #2 we have...Depends! Yup. "¡Pañales! Adult diapers! Look at this! Ohohohoh! Hey! What Alberto Del Rio knows...that there is nothing better in your retirement than friends. That's why, and only because I'm a good man, she's here tonight, Edge. And here she comes!"

Here's LITA'S music! I definitely didn't expect that! And I can keep right on dreaming, because it's a fake. A large one, at that. Thankfully, the announcers shut up and don't compare her to any of their current Divas roster. Brodus Clay, of all people, has this look on his face that says "Holy cow, she's FAT!" Clay is nice enough to open the ropes for her.

"Ooh, Lita! You looks a little bit...heavier...but I'm not gonna lie to you, you never looked better. Now you and Edge can have wonderful times, quality time, and if for some reason you and Edge decide to go and have a romantic stroll, now Edge is gonna be able to do it, because he's gonna have THIIIIIIIIS!" Tarp #3 reveals a walker, as this segment's dying. I love ADR, but this isn't "ha ha" funny, it's "John Morrison" funny. "That brings my last present. Let's check Edge new ride!"

Some Sinatra music hits, as Ricardo Rodriguez brings out a Rascal, complete with oxygen tank. Ricardo does the Edge pose on top of the ramp and actually gets Edge's pyro, which is probably the only redeeming quality of this segment. But alas, it isn't over yet.

"Now he can go wherever he wants. Waitwaitwaitwaitwait! And this is the best part! He's gonna have his own handicap parking pass, so he can park anywhere! But hey, all of this is courtesy of the man, the Essence of Excellence, the new World Heavyweight Heavyweight after Extreme Rules: Alberto Del Rioooooooooooo!"

Edge's music hits! And here's...Edge?! Um...ok, so obviously he's not walking his dogs until NEXT week, I guess. He comes to the ramp with mic in hand, for rebuttal.

"Alberto, you...you look surprised to see me. THEY don't look surprised, but you look surprised to see me. Didn't you get my RSVP? I mean, I went on Facebook, and I never go on Facebook, I went on there and I told you I was going to be here, whether it's...Mexico, the United States, or right here in London, England! I said that I was gonna be here, I mean, what kind of man misses his retirement party? But...here's the thing, I mean, Alberto, we already that, number one, you suck...and number two, you're a lousy human being, but more than that, you're a lousy party host, I mean, this is brutal. Some might even call you a party pooper. With Brodus, the weird-looking Ricky Martin guy, and the fake Lita, you've got about 1,500 pounds of poop down there. You look like one big flaming bag of poop."

There's actually a small "poop" chant going. Somebody shoot me. ADR is not amused. "Brodus, go and get him! Get him!"

Brodus Clay walks up the ramp towards Edge, but he doesn't see Christian behind him with a ladder! Christian ladders the crap out of Brodus and he nails Del Rio coming in. Christian wipes out Del Rio with the ladder and brings it into the ring. Christian sets up the ladder. Christian climbs the ladder and grabs the title, as his music hits. Christian holds up the title to end the show.

FINAL THOUGHT

I'm going to give Edge the benefit of the doubt, as I'm going to assume he's leaving as soon Extreme Rules is over. But come on, man! Your girl and your dogs are waiting for you! Why are you still traveling?

Crappy closing segment aside, this was one of the best SmackDowns in weeks! And it completely caught me off-guard, as I thought they'd totally be phoning it in, since they were overseas and since the roster's getting shaken up on Monday. We had some great matches, some good angle advancement, and good performances just about everyone.

Back next week with the new roster! Let's get some fresh faces on here!

(edited by It's False on 24.4.11 0323)
---
Promote this thread!
Spank E
Boudin rouge



Since: 2.1.02
From: Plymouth, UK

Since last post: 1 day
Last activity: 9 hours

#2 Posted on
Man, Brodus Clay's facial expressions made that last segment for me. His face when Fat Lita came out was good but at one point, Alberto was trying to get him to dance (either while Lita or Kerwin White's music was playing) and his face was just awesome. Plus him openly laughing when Ricardo came out on the scooter.

Apparently, Drew McIntyre got a massive face reaction during his match even though you wouldn't have been able to tell. Barrett must still be over enough as a heel to not get cheered in his home country.

I hope they keep Trent Barretta around just so he can bump like a maniac for the bigger guys.


---
dMp
Banger



Since: 4.1.02
From: The Hague, Netherlands (Europe)

Since last post: 3 days
Last activity: 2 hours

#3 Posted on | Instant Rating: 9.00
Good show with two good matches.

You are absolutely right, the one redeeming factor on the ADR promo was Ricardo doing Edge's entrance. I cracked up when he held up his hands and got the fireworks.

I also laughed when the crowd popped for Lita's music.
No way it would have been her. The rest was just boring and so generic. A waste of Alberto's skills.

I think that they were smart by having Christian lay out ADR. This way the feud can be (back) to being around them next week.The ladder climbing spot was interesting.

They really need to breakup the Corre.
Just give Barrett more mic time like last year.
Make him your #2/3 heel with a solid feud.
If I had my way I'd keep Gabriel & Slater together as tag team, but we know how WWE likes their tag teams...so there's no chance of that.

Cody continues to shine. Good mic work and good matches.
Having the cowl on for most of his promos is so good.
It allows him to come across as creepy without having to say totally insane stuff.

Laycool - somehow I think they are going to try and make Layla a HUGE babyface out of this. As long as they keep her character intact (her being bubbly and too happy about small things) it'll be fun but I doubt it'll work for too long.



---
TheBucsFan
TheChiefsFan



Since: 2.1.02

Since last post: 287 days
Last activity: 287 days

#4 Posted on | Instant Rating: 7.85
Everything about Cody Rhodes since the feud with Mysterio began has been brilliant. The promos are well-written and well-delivered. I don't believe WWE will ever unmask Mysterio, but I really wish Rhodes would get to do it. He mentioned doing it in that one promo a few weeks before Mania, it really seemed to be the point of that promo, and then it just seemed to never get mentioned again. I can't believe this isn't leading to a match with Mysterio's mask on the line at least. Maybe that means Rhodes is going over, that would be great.

(edited by TheBucsFan on 24.4.11 1500)
Matt Tracker
Scrapple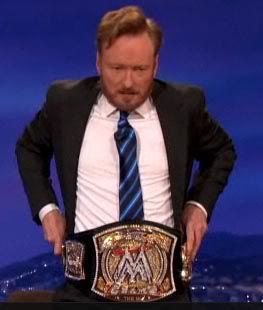 Since: 8.5.03
From: North Carolina

Since last post: 4 days
Last activity: 7 min.

#5 Posted on | Instant Rating: 8.71
If I'm counting right, this is Show's ninth tag title (WCW and WWE), teaming with Luger, Sting, Hall, Taker, Kane, Jericho, and Miz. That's a pretty good line-up.

Giving the belts to The Big Red Show seemed automatic as soon as The Corre worked against them before WrestleMania.

Cody and Rey seem inspired to do spots against each other. The apron kick to the ringpost was nice.


---

"To be the man, you gotta beat demands." -- The Lovely Mrs. Tracker
Spiraling_Shape
Lap cheong



Since: 2.1.02
From: PA

Since last post: 5 days
Last activity: 1 hour

#6 Posted on | Instant Rating: 9.00
I hope Mick Foley is enjoying Cody's outstanding, Mankind-esque tortured promos...even down to his voice cracking. The whole opening everything with Cody & Rey was awesome.

Does the melody to "My Country Tis Of Thee" have a British origin? Otherwise why is WWE using it this week for Michael Cole's fake-knighting??

And speaking of music, I can't believe we actually heard Kerwin White's Sinatra/50's sitcom theme again. Wow.

The instrumental Del Rio theme was a nice touch too. And now that I caught up and watched SD!, this tweet made sense (sorta):

@AmyDumas "@ChrisCactus: @AmyDumas lol, you has fat twin"who knew?


---

"You've got the crazy eyes." - RAW GM Laptop, 9/27/10
Madame Manga
Kolbasz



Since: 16.1.02
From: Silicon Valley

Since last post: 5 days
Last activity: 10 hours

#7 Posted on
Originally posted by Spiraling_Shape

---


Does the melody to "My Country Tis Of Thee" have a British origin? Otherwise why is WWE using it this week for Michael Cole's fake-knighting??


---


The original tune is called "God Save the Queen/King", depending on who's currently in office. The "My Country Tis of Thee" lyrics are only used in the States.
Spiraling_Shape
Lap cheong



Since: 2.1.02
From: PA

Since last post: 5 days
Last activity: 1 hour

#8 Posted on | Instant Rating: 9.00
Originally posted by Madame Manga

---

Originally posted by Spiraling_Shape

---


Does the melody to "My Country Tis Of Thee" have a British origin? Otherwise why is WWE using it this week for Michael Cole's fake-knighting??


---



The original tune is called "God Save the Queen/King", depending on who's currently in office. The "My Country Tis of Thee" lyrics are only used in the States.

---


I had a feeling it was something like that...thanks!


---

"You've got the crazy eyes." - RAW GM Laptop, 9/27/10
TheOldMan
Landjager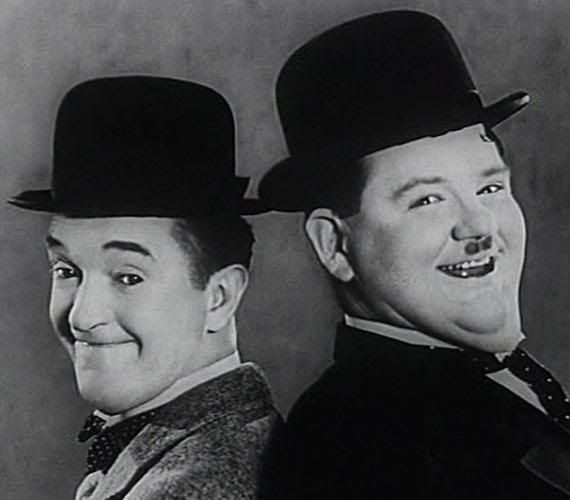 Since: 13.2.03
From: Chicago

Since last post: 57 days
Last activity: 54 days

#9 Posted on
He can't wear that plastic forever, you'd think the logical thing to do is a Rhodes/Mysterio "mask vs mask" match. Whenever they decide it's time for Cody to see what he can do with another feud. Rhodes can keep saying that he feels disfigured without the face plate, and to keep using it seems to make him more like a latter-day Iron Mike Sharpe.

I'm thinking it's more likely the Corre is broken up in the draft than LayCool, since they really should have a match where the Mega-Divas Explode! I don't see where heading a stable is helping Barrett, sorta been there, done that?

Kane's W-L record is so much better when he holds off on igniting the turnbuckles before his match. Now I want to see Show/Kane get challenged by former champs Santino & Koslov.


---

Tony Chimel welcomes in Ricardo Rodriguez, who introduces Alberto Del Rio.

...

"My name...my name is Alberto...Del Riooooooooo! But you already know that!

---


Alberto Del Rio is a man who needs two introductions.

When "Lita" came out, Clay looked like he was in love. Sounds right that Edge hangs around just long enough to help get Christian over as a champion, as I presume they'll want to take their time with ADR's quest to finally fulfill his destiny.

Not sure if it's a problem with the chairshot policy, but I'm going to be disappointed if we don't get a con-chair-to somewhere in that ladder match. (Even if they have to go to the body.)


---