It's False
Scrapple



Since: 20.6.02
From: I am the Tag Team Champions!

Since last post: 4 days
Last activity: 28 min.

#1 Posted on | Instant Rating: 4.80
TONIGHT! It's the go-home show for TLC, before Kane defends the title against Edge! The burning question is, now that Paul Bearer's dead (again), what'll Edge turn to for wacky comedy? Tune in later tonight, as Edge smashes watermelons for your amusement! SmackDown is NOW!

The Champ Is NOT Here, as we go straight to...

Opening Credits - Do You Know Your Enemy? Opening pyro! We are taped from the Cajundome in New Orleans.

We start off with Edge (and no watermelons) coming to the ring. We take a look at your hosts for tonight, Team NXT: Josh Matthews, Matt Striker, and Michael Cole doing his best Owen Hart impression by holding up his two Slammys. Cole asserts that he is NOT a tool. It's promo time for Edge!

"I'm not gonna lie. The last four weeks with Kane and Paul Bearer have been bizarre, to say the least. They've been the most bizarre in my career, heck probably the most bizarre in my entire life. I don't think there's enough words in the English language to explain just how bizarre this has all been, so I put together a little video so that I could show you."

Hmm...I think there are more words in the English language than "bizarre", but what do I know? We go to a video package of the asinine proceedings in the Kane/Edge feud. It gets Benny Hill knockoff music, just to REALLY hammer home how stupid this all is. Lord knows if I was Benny Hill, I wouldn't want my product attached to this farce, either. This, of course, ends with the latest Death of Paul Bearer, because a guy falling to his death is FUNNY!

"Yup, that all actually happened. Now if we can forget it ever happened, I'd be thankful, but seriously, people have asked me why...why I did all of those things. I have one word, one name: Kane. See, I've known Kane for over 12 years, but I also know what he was like since the day he was born and that's evil. He terrorizes people, he uses people, ruins their lives for his own amusement. I mean, let's not forget that this summer, he terrorized the entire SmackDown roster, accusing all of them of attack his brother, The Undertaker. And the entire time, he was the one who did it. He used his own father, Paul Bearer, as a pawn, so he could bury The Undertaker alive. So when I knew I'd be facing Kane, I decided that I'd have to...uh...I'd have to get down to his level. Fight fire with fire. No one has ever done it, so I decided...finally, it was time for someone to face him at his own game. Now, did I go too far? I don't know, maybe I did. Maybe I did, but to me, the ends justified the means, because it worked. I'm in Kane's head. He's lost his mind, more than usual. The master of the mental mind game has been 1-upped, finally. So it'll all be worthwhile this Sunday at TLC when I face Kane in MY match: Tables, Ladders, and Chairs! And after it's all said and done, after all of the chairs, after all the ladders, after all the broken tables, it'll look like a tornado has been through a trailer park, but after all of that, I will set up a ladder in the middle of this ring. I will climb it rung-by-rung, reach up and grab that shiny gold championship...and become a ten-time World...Heavyweight...Champion!"

So "the ends justify the means" is the official explanation. How is Edge the face again?

We get a clip of The Miz on Late Night with Jimmy Fallon. Jimmy calls it a belt, while Miz calls it a title, and Vince McMahon tears his hair out somewhere, because it's a CHAMPIONSHIP, dammit! Jimmy shows a picture of Scowling Miz Girl.

Later tonight, The Miz makes a guest appearance and faces Rey Mysterio.

Ad break - God, this "Gulliver's Travels" movie looks absolutely wretched.

We go backstage to Teddy Long, who calls in Edge. Teddy isn't sure Kane's showing up at the PPV. Edge won't accept forfeit, so he asks what'll happen. Cue Alberto Del Rio, who walks into the picture. Del Rio was also called in and he assumes it's so Long could apologize to him. Rey Mysterio also enters the picture, taking umbrage at the potential of ADR getting a title shot, citing that he deserves one himself. With all three there, Teddy Long makes Sunday's main event a Fatal Four-Way TLC match. Sigh...they aren't kidding when they say "Card Subject to Change". Adjust Your PPV Predictions Accordingly!

KOFI KINGSTON & KAVAL v. DOLPH ZIGGLER & "THE ALL-AMERICAN AMERICAN" JACK SWAGGER
We get clips of last week's Dolph/Kofi match where Jack Swagger came in for the DQ. Thus we have this tag match and Sunday's Triple Threat Ladder Match between Dolph, Swagger, and Kofi.

We start with Swagger and Kaval. Swagger backs Kaval into the corner and pounds away. Swagger looks for a clothesline, as Kaval's able to duck it. The handspring crossbody is CAUGHT, however, but Kaval shakes out of the powerslam attempt and settles for getting shoved into the corner. He boots a charge attempt and kicks Swagger down for 2. Kaval gets a head scissors and takes Swagger out. Dolph rushes in and Kofi takes care of him. Double suicide dive takes the heels out! That takes us to our next ad break.

We come back with Swagger working the chinlock and armbar. Swagger tags out and Dolph stomps away and hits the jumping elbow for 2. Back to the chinlock. Kaval stomps on Dolph's foot to get loose, but gets knocked down. Tag to Swagger and Jack works in some elbows. Running Vaderbomb gets 2. Back to the armbar. Swagger goes for a German suplex, but Kaval lands on his feet...and gets knocked down. Tag back to Dolph, who chokes away. Tag back out, more choking. Swagger Bomb is countered with a sunset flip into a double stomp. Tags are made, as Kofi gets MAJOR air with a cross body. Dropkick and jumping clothesline hits. Buzzsaw Legdrop hits. BOOM BOOM BOOM BOOM! Trouble In Paradise misses, but Kofi catches a clothesline and turns it into the S.O.S. for 2. Swagger and Kaval take each other out, as Dolph tries to roll up Kofi. Kofi slithers out and hits Trouble In Paradise for the pin!

WINNERS: Kofi Kingston & Kaval - Decent tag match. Not much more to add to that.

Post-match, Swagger picks up Dolph...and wipes him out! Vickie gets in Swagger's face, as Swagger simply takes a walk.

New Interview Guy is backstage with The Miz. Miz wonders why he's here, since he already beat Rey, but is here on SmackDown to because he's a must-see champion. Riley jumps in with some bad comedy and Miz stares him down. I'm a catchphrase and it's...AWWWWESOME!

Ad break - Two crappy movies are on DVD/Blu-Ray

And now it's time for Str8 Outta Brooklyn with JTG. I don't dare transcribe this, since I don't speak street. But this actually turns out to be a pretty decent segment. And hey, if this means JTG's getting a bigger role, I'm all for it!

Earlier this week, Kaitlyn and Kelly Kelly are having some girl talk. It's interrupted by Drew McIntyre. He offers sympathy for the tactless Tyson Kidd and Jackson Andrews, as Kelly wonders when they became friends. Drew says now's a good time, as Kelly rejects him based on his in-ring persona. Drew says the in-ring him and the outside-the-ring him are two different people. "I'm just a kid from a faraway land, looking to get to know you better." Kaitlyn interrupts, noting that they've got a girl's night out planned. Drew walks away, as the girls wonder about what just happened. Hmm...the start of a Drew McIntyre face turn...or something more sinister? This should be interesting.

And now it's time for more Grooming Tips with "Dashing" Cody Rhodes. Cody doesn't speak street, so I can totally keep up with this. "The average person makes a series of bad decisions in dealing with their hair. My name is 'Dashing' Cody Rhodes and I'm here to tell you that you too can be dashing! When you wake up in the morning, you've got several options when it comes to your hair. You could apply massive amounts of product in a failed attempt at style. You could do nothing, which is the WORST choice you could ever make when it comes to your hair. Or you could make a smart decision...a dashing decision and blow dry. Find a blow dryer that feels comfortable in your hands. It's gonna spend a lot of time there, so make sure that the texture and look are to your liking. Now the first rule of blow dry is to maintain a safe distance. I recommend 6 to 12 inches. This prevents your hair from burning. The key is to brush and style as you blow. Once your moisture is gone from your hair, you're ready to present yourself to the world. I'm 'Dashing' Cody Rhodes, bringing you one step closer to dashing!"

Ad break - Next week, it's WWE Week on USA. Oops, guess I'm recapping early!

Your hosts are Team NXT: Josh Matthews, Matt Striker, and a Craftsman Toolbox.

"DASHING" CODY RHODES v. "THE MASTERPIECE" CHRIS MASTERS
Didn't we just see this match a few weeks ago? Wasn't it pretty decisive? Is there any reason I should believe this will end any differently?

WINNER: "Dashing" Cody Rhodes - SQUASH!

Rey Mysterio is walking to the ring. His match with The Miz is next, as Cole has his first orgasm of the night. It won't be the last.

Ad break - Raw promo

REY MYSTERIO v. THE MIZ (w/ALEX RILEY): NON-TITLE MATCH
Cole nearly loses it when Miz comes out. Oh God, this commentary is going to be insufferable.

Stall session to start. Rey starts with a drop toe hold and goes for a Sleeper, as Miz reaches the ropes. Miz gets the side headlock and hits a shoulderblock. Miz nails Rey with a clothesline for 2. Miz methodically stomps away. Rey gets a headscissors and a baseball slide in the corner, as I have to reach for my MUTE button. Good lord. Rey climbs the turnbuckles, but gets clipped. Riley gets a cheap shot in. Miz gets his own baseball slide in the corner. Miz exits and beats on Rey from the outside, before coming in for a quick cover. Time for a chinlock, as this match slows down that much more! Rey backs Miz into the corner, but gets elbowed down. Rey starts kicking away and lowbridges Miz to set up the 619. Miz exits before the 619 hits. Rey gets a baseball slide and nails Riley with a seated senton, allowing Miz to get control with a big boot to take us to our next ad break.

We come back with Rey fighting out of a backbreaker submission, before Miz hits Rey with the Side Effect! (Hi, Matt!) Miz's corner charge is met with a boot, but he catches Rey's leapfrog attempt. Miz is thinking powerslam, but Rey turns it into a Tornado DDT. Both men trade blows, with Rey getting the better of the exchange. Springboard cross body gets 2. Rey wants a kick to the face, but gets shoved into the turnbuckle. Miz stomps a mudhole in Rey and slowly paces it dry. Miz hits his straddling corner clothesline. Miz climbs the turnbuckles, but Rey crotches him. Top-rope 'rana gets 2. Rey sets Miz up for the 619, but he gets tripped up by Alberto Del Rio! Miz rolls up Rey...for 2, this time! Rey kicks Miz in the face and nails Del Rio with a baseball slide. He wastes too much time, though, in Dropping the Dime, which lets Miz get his knees up. Miz covers for 3.

WINNER: The Miz - Awkward match, AWFUL commentary, and a couple of moves away from completely recycling the Raw finish. Just bad...

Post-match, Alberto Del Rio comes in and the beatdown on Rey ensues. Edge runs in and hammers on Del Rio, before Miz jumps in. The faces clear the ring, as Teddy Long comes out. He makes a tag match for later tonight with Edge and Rey facing Del Rio and Miz. I really don't want to hear Cole blather on about Miz again. Do I get a vote? No? Sigh...

Ad break - TLC promo

WWE Smack of the Night is brought to you by OnLive - The Divas Battle Royale from Raw and the Raw GM setting up the Tables Match.

LayCool is out to bitch about the Tables match. There is WAY too much talking going on tonight and it's getting a little tiresome. Natalya and Beth Phoenix come out with a gift-wrapped table. Talking from Natalya. Talking from LayCool. So much TALKING! The table gets unwrapped and it's a custom pink table with LayCool caricatures on it. LayCool take umbrage and rush the faces. That goes as well as you might expect. LayCool escape, as Layla screams A LOT! The faces stand tall, as I'm rapidly losing my patience for this show.

Santino Marella & Vladimir Kozlov are walking backstage. Thankfully, a MATCH is next!

Ad break - WWE Shop Christmas promo

SANTINO MARELLA & VLADIMIR KOZLOV v. CHAVO GUERRERO & TYLER REKS
So I guess now that Hornswoggle's found a new rival in The Soaring Eagle, Santino is Chavo's new white whale.

We start with Santino and Reks, as Santino does a quick Reks impression. Santino gets an exaggerated side headlock and oversells a shoulderblock before tagging out. Reks overpowers Kozlov with a slam and tries to go to work, before Kozlov gets the Al Snow headbutts. Reks stops that flurry, before Chavo blind tags himself in. He hits a dropkick, but Kozlov comes back quickly with a powerslam and tags back out. Santino gets a hiptoss for 2. The saluting gorilla press misses and Chavo tags back out. Reks clotheslines Santino for 2 before tagging back out. Chavo goes for a slam, but it's countered with the Santino Stunner. Santino swims to the corner (no, really!) and tags out and Kozlov muscles Chavo around. Kozlov's corner charge eats boot, but he chucks Chavo down as he attempts a cross body. Kozlov wipes out Reks and tags out to Santino, who raises the roof and hits THE COBRA~! for 3.

WINNERS: Santino Marella & Vladimir Kozlov - Short and harmless, though we saw almost nothing out of Reks.

Later tonight, Rey and Edge face The Miz and Alberto Del Rio.

We get a video package for Ezekiel Jackson. Big Zeke comes to SmackDown next week!

Your hosts are Team NXT: Josh Matthews, Matt Striker, and Michael Cole. Matthews sends it to the Raw Rebound, to waste even more time. Then we get the PPV rundown.

Tony Chimel passes off to Ricardo Rodriguez, who introduces Alberto Del Rio. This week, Alberto Del Rio joins us in a white Rolls Royce. His introduction sends us to our next ad break.

ALBERTO DEL RIO & THE MIZ (w/ALEX RILEY) v. REY MYSTERIO & "THE RATED R SUPERSTAR" EDGE
We've got about 9 minutes of show left after the introductions, so I'm not getting my hopes up for a long (or even good) main event. And considering we haven't seen Kane yet, I have a hunch as to what the ending will be. Let's get to it.

We start with Edge and Miz. Edge gets the side headlock and shoulderblock, before getting a headlock takeover. Miz bangs Edge's head on the turnbuckle and tags out. Del Rio gets a kick to the chest and bodyslam for 2. Time for a chinlock. It's a quick one, as Del Rio tags back out. Whip is reversed and Edge elbows Miz down before tagging out. Edge and Rey double-team Miz for a bit and Rey gets a kick to the chest. Rey's corner charge eats post and Miz gets a back suplex for 2. Miz tags out and Del Rio hits a kick before kneeing the back. Del Rio works over the back and hits the chinlock. Rey elbows out of it, but Del Rio pounds him down. ADR slides Rey out of the ring and works him over on the outside. Rey is rolled back in for a 2 count. Tag's made to Miz and Miz chokes away. Miz gets a drop toe hold and works over Rey. Tag back to ADR, who whips Rey into the corner. ADR looks for a sunset flip, but Rey rolls out and kicks Del Rio. Tags are made and Edge is a firehouse. Miz is pancaked, as Edge makes the Spear Face. Riley hangs onto Edge's leg to stop the spear. Miz tries to capitalize with the Skull-Crushing Finale, but Edge reverses into the Impaler for 2. We go backstage to see various backstage personnel indisposed, including the camera man! The camera manages to pan over to see Kane walking out. Back to the ring, Rey hits the 619 on Miz, sending him right into Edge's spear. But of course, Kane's pyro hits. Kane rushes in and he goes straight for Edge. Both men exchange blows while Del Rio beats on Rey on the outside. The SmackDown locker room clears out to try and separate Kane and Edge. They don't do a very good job. Kane and Edge beat the crap out of everybody, until Edge spears Kane to end the show.

Oh, yeah. If anybody cares...

WINNER: No Contest

FINAL THOUGHT

It's another bad show, as SmackDown's in the midst of a losing streak. Now it's getting to the point that they're skimping on matches to try and compensate for the thin roster. So many talking segments and the matches that WERE featured weren't any good.

Somebody must think that adding Ezekiel Jackson to this show is a solution. Maybe they're right. Tune in next week to find out if it is. Or don't.

(edited by It's False on 18.12.10 0224)
---

"We don't have loofahs at the Palace of Wisdom."

Promote this thread!
CRZ
Big Brother
Administrator



Since: 9.12.01
From: ミネアポリス

Since last post: 1 day
Last activity: 1 day

#2 Posted on | Instant Rating: 9.00
Jack Korpela! He finally graduated from PPV Free For Alls and WWE Classic content nobody watches!

JUST LOOK AT ALL THE PHOTOS OF HIM ON WWE.COM!! (wwe.com)

This show was brutal, yo.


---


hansen9j
Andouille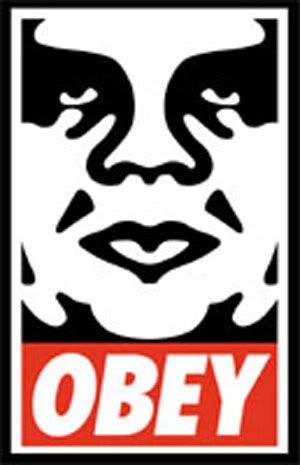 Since: 7.11.02
From: Riderville, SK

Since last post: 12 days
Last activity: 23 min.

#3 Posted on | Instant Rating: 9.72
Why in the world is Zeke Jackson on Smackdown?


---

It is the policy of the documentary crew to remain true observers and not interfere with its subjects.
"Well. Shit." -hansen9j
Go Pack Go! (8-5, 2nd NFC North)
Let's Go Riders! (getting pretty tired of being the bridesmaid)
CEOIII
Boudin rouge



Since: 25.7.02
From: Franklin, PA

Since last post: 55 days
Last activity: 9 hours

#4 Posted on | Instant Rating: 2.32
Originally posted by hansen9j

---

Why in the world is Zeke Jackson on Smackdown?

---


Mark Henry is on Raw. One brand doesn't need two large scary black men.


---

I'm Charlie Owens, good night, and good luck.
Tenken347
Banger



Since: 27.2.03
From: Parts Unknown

Since last post: 2 days
Last activity: 2 hours

#5 Posted on | Instant Rating: 5.03
No joke, for weeks I've been saying that they should take the Edge/Kane footage, speed it up, and set it to Yakety Sax. I cannot believe they actually did it.
dwaters
Lap cheong



Since: 16.10.02
From: Connecticut

Since last post: 4 days
Last activity: 1 day

#6 Posted on | Instant Rating: 3.45
What an AWFUL show.

That is all.
Matt Tracker
Scrapple



Since: 8.5.03
From: North Carolina

Since last post: 2 days
Last activity: 4 min.

#7 Posted on | Instant Rating: 7.32
We really didn't need a title feud between two guys who grab their heads in frustration. I liked Edge generally. I think Kane is one of the best three big men who ever wrestled. But this angle has done no one any favors. We have to assume that neither man will be in his same position next Friday. And everyone can move on with a sigh of relief.


---

"To be the man, you gotta beat demands." -- The Lovely Mrs. Tracker
BigDaddyLoco
Scrapple



Since: 2.1.02

Since last post: 3 days
Last activity: 19 hours

#8 Posted on | Instant Rating: 3.97
Smackdown going from a network show to cable seems to have turned this into a true B show. It will be interesting to see if they believe in it enough to keep with the brand split.


PaulKTF
Summer sausage



Since: 26.5.06

Since last post: 1309 days
Last activity: 18 hours

#9 Posted on | Instant Rating: 1.00
The Edge/Benny Hill thing was hillarious but is it really such a good idea for them to say "Boy, our angle sure is is stupid, isn't it?"?
Moss
Summer sausage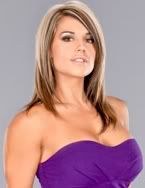 Since: 23.9.10
From: Calgary, AB

Since last post: 139 days
Last activity: 123 days

#10 Posted on | Instant Rating: 4.76
K8LN appearing makes it the best SD in a couple weeks, maybe next time they'll let her actually show her personality so people who sadly didn't watch NXT will possibly know/care about her.

Cole said he was the first announcer to win two Slammys but both his Raw broadcast partners have, with Lawler doing it 14 yrs earlier- and winning both in the same year, no less. Still, Cole was NXT-levels good tonight.


---

Shut up, Josh!