It's False
Scrapple



Since: 20.6.02
From: I am the Tag Team Champions!

Since last post: 61 days
Last activity: 28 days

#1 Posted on | Instant Rating: 4.28
TONIGHT! Well, Raw didn't do much to build towards the PPV. It's this Sunday, for those that didn't know. Maybe SD! will do a better job on the buildup front. Tonight, Drew McIntyre faces Teddy Long in the ring. If Long refuses, he's fired, playa! Also, the participants in the SD! main event will be in tag action against each other.

WWE - The World is Watching

We start with a video package of Kane's casket soliloquoy from last week. We then see Kane's subsequent rampage against the participants of the SmackDown! championship four-way match.

Opening Credits - Let It Roll! We are taped from North Carolina State University.

We start with CM Punk, coming to the ring with mic in hand and WITHOUT the Straight Edge Society in tow. Promo time! "This Sunday, at the Fatal 4-Way PPV, I win my fourth Heavyweight championship. Which will in turn make me 4-time Straight Edge Heavyweight Champion." Punk laments UT not being around to see his inevitable victory as he reaches the ring. Punk reminds us that he's the only guy to ever make UT tap out and says he'd do it again if UT wasn't in his vegetative state. He denies involvement in UT's attack, but takes great pleasure in it. "The entire WWE landscape has been so much better without the Undertaker." That cues the lights going bonkers. Lights come back up and IT'S THE UNDERTAKER! Punk figuratively wets his pants, but noticebaly stays in the ring. He creeps towards UT and pokes him, which has my Spidey Sense going off. And sure enough, it's just Luke Gallows in a cunning disguise. Well, he's already played a fake Kane, so why not? Punk and Gallows have a good laugh at the expense of the crowd. Punk wears UT's hat and mocks his pose. Then he STOMPS ON THE HAT! NOT THE HAT!

Pyro goes off and Kane storms out to defend the honor of hats everywhere, but Jack Swagger jumps him from behind. THE MASKED MAN~! joins in on the beatdown and it's 4-on-1. No one's saving Kane today, as Gallows hits a gorilla press and Swagger hits three running Vaderbombs. No wait, someone DOES come to Kane's rescue. It's Rey Mysterio and Big Show. The heels run off for higher ground. Now why would they save Kane after what happened last week? No, wait, spoke too soon. Rey hits Kane with the 619 and Show hits the chokeslam to claim vengeance for last week. Show yells at the fallen Kane that he had nothing to do with what happened to UT and that nothing will stop him from becoming champion. That'll take us to our first break.

Ad break

Flashback to September 25, 2009 where Vince McMahon introduces Drew McIntyre as the future of the industry. Still to come, McIntyre gets a match with Teddy Long.

MVP & CHRISTIAN v. VANCE ARCHER & CURT HAWKINS
MVP and Christian were both jumped by Hawkins and Archer in recent weeks, leading to this match. Announcers have acknowledged that the Gate Crashers have since been signed, but only for a 30-day extension. So is their gimmick going to be that they're always a step away from the unemployment line? Hawkins talks trash to Christian and Christian wipes him out in retaliation. Tag is made to MVP, who goes to work with a series of knees and a slam. Kneedrop gets 2. Hawkins gets a jawbreaker and pushes MVP to his corner. MVP fights back and knocks both guys out of the ring. Double plancha from MVP and Christian follows. Archer jumps MVP from behind while the ref deals with Christian. MVP gets thrown into the steel steps, as we go to commercial.

We come back with Hawkins hitting the chinlock. MVP gets out of it, but Hawkins hits an elbow for a quick near-fall. Tag is made to Archer, who gets a kick to the arm. Archer continues working over the left arm, while Hawkins puts the boot to it from the apron. Single-arm DDT gets 2 for Archer. Legdrop aims for the arm, but misses. MVP reaches for Christian, but Archer whacks Christian. He takes MVP back to the corner and tags Hawkins. We hit the armlock, but it's quick as MVP counters with a jawbreaker. MVP shoves Hawkins away and makes the hot tag. Christian is a house afire working on Hawkins. Off the ropes, Christian hits a spinning heel kick. Reverse DDT before Chrstian takes down Archer. Christian scales the ropes and hits a top-rope cross body block, but Archer breaks up the pin. MVP goes to work on Archer, before Hawkins throws MVP into the post. Christian goes for the Killswitch, but Archer takes Christian down with a reverse DDT. Hawkins hits the Savage elbow and that'll get the pin at about 10 minutes shown.

WINNERS: Vance Archer & Curt Hawkins - I can't believe they jobbed MVP and Christian clean to these two dopes. They're decent wrestlers, but they come across as so...generic.

Post-match, MVP tries to take both guys out, but he also gets an Archer reverse DDT and a Hawkins Savage elbow. MVP and Christian have both been laid out by Vance Archer and Curt Hawkins. No, I can't believe it either.

We go backstage to LayCool with Kaval. LayCool talk beauty tips, before they run into Rosa. Rosa also wishes to be flawless and proposes a LayCoolRosa tandem. LayCool turn her down and point out that she hasn't won in forever, as Kaval helpfully slinks away from the camera. LayCool reduce Rosa to tears ("The Joker called. He wants his makeup back."), as Kaval looks on exasperated. LayCool promise Kaval a makeover. Am I wrong to hope they follow through with that idea? I still can't stand LayCool, but they're really entertaining when they have Kaval playing as their straight man.

Flashback to March 5, 2010, where Drew McIntyre forces Teddy Long to rescind Drew's first loss, by order of Vince McMahon. McIntyre and Long still have a match coming up.

Ad break.

Backstage, Vickie Guerrero stands with Chavo. Chavo talks about the power of the Guerreros, but Vickie ignores him for a shirtless Dolph Ziggler. Who wears short shorts? DOLPH wears short shorts! With a toolbelt! Vickie shoos away Chavo. Even Dolph doesn't know what the toolbelt's for. Vickie says it's so Dolph can hang a giant picture of Vickie and Dolph on the wall. Chris Masters walks in, sees what's going on, takes a hint, and leaves.

Announcers pimp the Fatal 4-Way main event and segue into another McIntyre/Long flashback. We flashback to May 7, 2010, where Teddy Long strips McIntyre of the IC title and fires him. That match is still coming later tonight.

JTG comes to the ring. He's got a match after the break!

Ad break. Edge is still the Guru of Slim Jim. Eat it and beat it!

JTG v. CHAVO GUERRERO
Chavo's still taping his wrist, selling that Vickie sent him out completely unprepared. Bell rings and Chavo gets a cheap shot in. JTG gets a scoop slam and snapmare. Chavo comes backs with a dropkick and stomps away. Chavo chokes away and continues lacing his boot. European uppercut leads into the chinlock. Chavo slams JTG down and springboard rolling senton hits knees. Spinning elbow and dropkick from JTG. JTG gets a corner facebuster for 2. Chavo goes back to the corner punches, but a corner charge misses. JTG hits the Shoutout for the pin.

WINNER: JTG - It looked like Shad was going to be the one getting the post-Cryme Tyme push a few months ago, but now it looks like JTG's going to be the one getting a decent singles push. No complaints from me on that one.

Post-match, JTG brings in some kids to the ring for the celebration.

Backstage, Josh Matthews talks to Kofi Kingston. This Sunday, Kofi defends against Drew McIntyre. Kofi says he's fought all his life and the fight won't be a problem. But Kofi takes umbrage to the McIntyre/Long match coming up later. Kofi says he'll walk into the PPV Sunday and walk out with the title.

Flashback to May 14, 2010. Kofi wins the IC title...or so he thought, because Drew McIntyre showed off a letter from Vince McMahon that gave Drew the IC title back. McIntyre/Long is coming up next.

Ad break.

Flashback to last week. It's the setup for tonight's match.

DREW MCINTYRE v. THEODORE LONG
I'll say this about McIntyre. He's been drawing some major heat since this angle started. Heel heat, not "go away" heat like he was getting around Wrestlemania. Teddy Long is noticeably absent when his music hits, prompting Drew to grab the mic. He reminds Long that he'll be fired if he doesn't compete, by Vince McMahon's orders. Long's music hits again and he comes out this time, in full suit. Long looks like he's walking into an execution.

Drew tells Long that a suit won't save him and that he's got a private security force to ensure Kofi Kingston and Matt Hardy don't interfere. Sure enough, a gaggle of security guards come down the ramp. Drew demands the ref check Long for foreign objects. Drew offers Teddy the first shot, telling him his manhood is on the line. Drew offers a lifeline if Teddy gets on his knees. Long gets down on one knee and stops. Drew demands BOTH knees go down. Teddy puts his other knee down. "Now, Teddy, I haven't won just yet. I wanna hear you say the words 'I am the Chosen One'. Now say it! SAY IT! Or your family is going to go hungry, Teddy. SAY IT!!!" Teddy complies and gets back up, but McIntyre forces him to get back down. Drew demands Long lay down in the middle of the ring and suggests he do it for his wife. Long crawls towards the center of the ring and lays on his back. Drew calls Long pathetic and orders the bell ring. Drew covers with one foot and Charles Robinson counts the pin.

WINNER: Drew McIntyre

Teddy gets back up, in tears, and tries to walk away. But Drew grabs him by the shoulder. Drew pulls him over and sets up the Future shock. Kofi Kingston's music hits and he runs down, but gets caught by Drew's security. They all hold Kofi for McIntyre, as he hammers at Kofi. Matt Hardy jumps out of the crowd and knocks down Drew, but McIntyre's security quickly restrain Matt and hold him for Drew. Drew also beats Matt down with punches and headbutts. He rolls Matt in the ring and hits the Future Shock, for good measure. Drew then has security roll in Kofi, who also gets a Future shock. That was a hell of a segment and probably some of McIntyre's best mic work ever. He came across as a truly evil bastard, bullying a whimpering Teddy Long with a look of sinister glee all the way before beating Kofi and Matt down with his security in tow. Awesome work from McIntyre. Ok, NOW he deserves an IC title run.

Later tonight, Big Show and Rey Mysterio face CM Punk and Jack Swagger.

Ad break - Fatal 4 Way ad.

LAYLA (w/MICHELLE MCCOOL) v. KELLY KELLY (w/TIFFANY): NON-TITLE MATCH
Ooh, this could get ugly. Layla starts with a headlock and a takedown. Kelly comes back with an armdrag and a Thesz press. UGLY dropkick forces Layla out. Layla hangs Kelly on the second rope. Soft-looking kick gets 2. We hit the head scissors, but Kelly flips out of it and gets a 2 off a jackknife pin. Kelly hits clotheslines, but a handspring elbow misses. Corner charge eats boots, but Michelle distracts Kelly. Tiffany goes after Michelle. LayOut is countered with the K2, which is enough for Kelly to get the pin.

WINNER: Kelly Kelly - Ugly match, as per usual.

Backstage, Josh Matthews talks to Jack Swagger. Jack tells a story of when he competed in a track meet when he was 4. His father gave him a hell of a pep talk, reminding him that no one remembers silver. He went on to win four medals that day, because he's a winner. Swagger dedicates his pending win on Sunday to his father. He also says that no one will forget the name of Jack Swagger.

Ad break - "The Last Airbender" looks pretty neat. It's also twist-proof, so M. Night Shyamalan just MIGHT become more than a one-trick pony.

WWE Smack of the Night - Christian beats Dolph Ziggler last week, but Dolph gets the last laugh thanks to the Gate Crashers.

Vickie Guerrero comes out to kill my eardrums. She introduces Dolph Ziggler.

DOLPH ZIGGLER v. "THE MASTERPIECE" CHRIS MASTERS
Honestly, I didn't even know Masters was still around. Masters overpowers Dolph to start, but Ziggler hangs Masters on the top rope. Dolph punches Masters repeatedly before hitting the armlock. Masters powers his way out of it. Dolph dropkick is caught and he's catapulted into the corner. Reverse atomic drop is followed by clotheslines and growl. Masters calls for the Masterlock, but Dolph slides away. Masters is able to hit a side slam for 2. Davey Boy Powerslam is countered with the Sleeper Hold, but Masters muscles his way out of it and counters into the Masterlock before Dolph reaches the ropes. Dolph is able to knock Masters' knee out from under him, staggering the big guy long enough for Dolph to nail him with the Zig Zag. That's enough for Dolph to get the win.

WINNER: Dolph Ziggler - Not a bad match at all. Wonder how long it'll be before we see Masters again?

Ad break - Undertaker's Deadliest Matches plug.

Raw Rebound - Because you just can't have a major game-changing angle without some sort of vehicle involved. Announcers give us a PPV rundown. The only new match looks to be the IC title match. That makes...5 matches. Unless they're all going 30-40 minutes, this is shaping up to be a very short PPV.

Rey Mysterio makes his entrace, which will lead us into our next break.

Ad break

REY MYSTERIO & THE BIG SHOW v. CM PUNK (w/THE STRAIGHT EDGE SOCIETY) & "THE ALL-AMERICAN AMERICAN" JACK SWAGGER
As Show makes his entrance, Stryker calls Big Show the odds-on favorite to win at the PPV, which directly contradicts his cockamamie "Everyone has a 25% chance to win" theory.

We start the match with Rey and Swagger. Lock-up to start. Swagger goes for a corner cheat shot, but Rey ducks it and kicks Swagger in the shin. Swagger powers Rey into his corner and tags Punk. Punk goes to work on Rey with shoulder thrusts. Running elbow gets 1. Rey slides under Punk and snapmares him over. Snap legdrop doesn't even get 2. Punk starts powering Rey over, but Rey goes for the mask. Punk slides out and Rey gives chase before Gallows wipes him out. That takes us to our last commercial break of the night.

We come back with Punk hitting the chinlock on Rey. Punk goes for Rey's mask before Rey hammers back. Punk's able to whip Rey into his corner, where Rey nails Swagger. Punk whips Rey into the ropes and gets a powerslam before tagging Swagger. Swagger goes to work on Rey with more power offense, including a running Vaderbomb that gets 2. We hit the armlock before Rey fights out of it. Swagger whips Rey into the ropes, where Rey's able to hit Swagger with an X-Factor. Tag's made to Big Show, who's a giant truck on fire. He calls for the chokeslam and knocks Punk over. Swagger counters the chokeslam with a DDT. Rey comes back in, but misses a top rope cross body. Swagger tries to finish with the Swagger Bomb, but Rey counters it and gets the pin.

WINNERS: Rey Mysterio & The Big Show - Decent tag match, but nothing to write home about. Show was barely in at all.

Pyro hits and Kane comes back out. Gallows tries to intercept Kane in the aisle, but gets wiped out. Kane hits Swagger with the chokeslam. He knocks Show off the apron and catches Punk coming off the top rope. Chokeslam for Punk. Tombstone for Rey. Kane picks up the mic. "One of you is in hell and doesn't even know it. This Sunday will be a fatal night for the guilty party." Corner pyro and the camera focuses on a casket that's helpfully been wheeled to the ramp. Show ends with fire surrounding the casket.

FINAL THOUGHT

This PPV's going to bomb big time. The Raw main event has been completely overshadowed by the nXt angle. Meanwhile, they've built up the SmackDown! main event by building up Kane, even though he's NOT IN THE MATCH. Both main events look like they're going to end in clusterfucks, so why would anyone bother wasting their money?

It's the best of times and worst of times for the E. There are great angles going, but it's obvious that the PPV's simply there as filler. And there shouldn't be any such thing as a "filler PPV".


---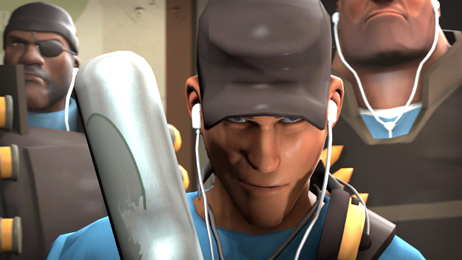 Promote this thread!