It's False
Scrapple



Since: 20.6.02
From: I am the Tag Team Champions!

Since last post: 68 days
Last activity: 6 days

#1 Posted on | Instant Rating: 4.28
TONIGHT! It's the first SmackDown! since the nXt Invasion. Matt Striker and the Straight Edge Society were among those receiving major beatdowns. Will they address what happened? Will anyone? And are there any nXt Outsiders lurking around the vicinity. Oh yeah, and there's a PPV coming up, I guess. Buildup and such...

WWE - The World is Watching

We start with a recap of The Undertaker's funeral from last week and the battle royale, where Rey Mysterio won UT's final spot (and ended any speculation that Rey would be punished for supposedly putting UT out of action).

Opening credits - Let it roll! We are taped from Tampa, FL. Tonight, The Big Show meets CM Punk (touted as their first meeting ever) and Jack Swagger meets Rey Mysterio (also touted as their first match ever). Hmm...if these guys have never actually fought one-on-one before (and I'll have to take their word for it on this one), maybe a little HYPE would have been nice.

REY MYSTERIO v. "THE ALL-AMERICAN AMERICAN" JACK SWAGGER: NON-TITLE MATCH
Rey has the mic. Promo time! Rey says he did the impossible last week by winning the battle royale and earning his way into the PPV. Rey says he'll win the world title for everyone. Se habla Espanol! Our multilingual portion of the show is interrupted by Jack Swagger's entrance, to a surprisingly large amount of heel heat.

Swagger grabs the mic for rebuttal. Swagger says Rey hasn't earned anything, but rather capitalized on UT's misfortune. Swagger says he was out winning while Rey was drinking cervezas in Tijuana. We get a nice "Swagger sucks" chant. Rey says all that higher education went to waste, because everything Swagger said was stupid. Rey expected a Sylverster impression. Rey takes pride in his heritage and representing the 619. It'll take one 619 for him to win the title. Uh...now we get an interruption from CM Punk and the Straight Edge Society. So...we're not having a match, are we?

Punk stops at the ramp with his own mic. "Malcolm X, they got JFK in '63, so it was only a matter of time before they got to me." Punk points out his beatdown from last Monday ("we were savagely beaten by 30...36 armed assailants") and touts that he still showed up, because he's extraordinary. Punk, walking to the ring with a limp to sell Monday's beating, points out that he's a 3-time straight edge champion. Punk tells Rey and "Jack Thwagger" that he'll win the title to give the people a champion to believe in. Rey says he and the WWE Universe are tired of Punk running his mouth. Rey points out to Punk that he beat him and shaved his head and demands Punk remove his mask. Punk says REY'S the one that's bald. He also says Big Show's bald, as Big Show's music hits to bring him out.

Show comes to the ring and it's mics for everyone! Show says everyone knows he'll beat everyone up and walk out with the title. Show wonders why Punk's wearing a mask, when Show rocks bald so well. Show offers to pull off the mask later tonight as a favor. Punk offers to pull of Show's face, as the red lighting effect interrupts.

Kane appears on the Titantron. He wonders which one of the guys in the ring is responsible for taking UT out. Kane says he'll put the guilty party inside a casket, helpfully revealed by the camera. Kane suspects collusion between two, or ever all four, of the people in the ring, as one person couldn't take out Undertaker alone. Kane calls for vengeance again and breathes intensely. That takes us out to our first commercial break of the night.

Ad break - So...no match, then?

Ok, match starts proper now. A bit of stalling to start, before Swagger starts asserting his power. Wrestling sequence leads to Swagger showing off his prowess. Mysterio is able to get out of Swagger's holds with an armdrag. He leads Swagger around the ring before allowing Jack's momentum to take him outside the ring. Swagger comes back and overpowers Rey again. Swaggger stomps a mudhole in Rey, but doesn't walk it dry. Back bodydrop is countered and Rey hits the bulldog for 2. Springboard hurrancanrana leads to the 619. Rey Drops the Dime and goes for the cover, but Swagger gets a foot on the rope. That takes us to another break...less than three minutes after coming back from the last one. AUGH!

We come back with Swagger sliding Rey out of the ring, barroom brawl style. Swagger pursues outside and tosses Rey into the apron. Axhandle to the back and Swagger slides Rey back in. Time for some choking. Corner whip with authority. And we hit the chinlock, followed by a body scissors. Rey tries to come back, but gets clotheslined for a near-fall. Swagger places Rey on the top rope, looking for a superplex. Mysterio blocks it and headbutts Swagger down, but Swagger hits a pop-up belly-to-belly superplex, Kurt Angle-style! THAT was awesome! That takes us to ANOTHER commercial break!

We come back with Swagger applying the bow-and-arrow with Rey's back to the ring post. Yeowch! Back in the ring, we hit the body scissors again. Rey hammers out of it, but Swagger shoves Rey to the corner. Corner charge eats a boot and another corner charge misses. Rey goes for the split-legged moonsault, but Swagger trips him up into the Tree of Woe. Swagger charges him, but Rey lifts himself up, leading to Swagger hitting the corner post. Rey comes off the top with a seated senton. Mysterio tries to follow up and comes off the ropes, but meets a big boot. Swagger Bomb is countered and Swagger is put in the 619 position. 619 hits Swagger's gut, which puts Swagger in the 619 position on the opposite end. ANOTHER 619 hits and Rey Drops the Dime to finish at about 20 minutes shown.

WINNER: Rey Mysterio - Good match and Swagger played up his power advantage very well. And there are worse ways for him to go than adding some of Kurt Angle's moves to his moveset.

Post-match, Swagger wipes out Rey from behind. Beatdown is interrupted by Kane's pyro. Or is it? Swagger keeps the beatdown going, in spite of Kane's presence, which is probably ill-advised. And sure enough, Kane comes in and wipes out Swagger with a chokeslam. Kane then picks up Mysterio and hits HIM with a chokeslam, too! Kane's music plays, as both Swagger and Mysterio are laid out.

Ad break - Later, we get to see the nXt Invasion footage again.

LAYLA (w/MICHELLE McCOOL & KAVAL) v. TIFFANY (w/KELLY KELLY)
Oh lord, is it promo time for LayCool? Layla's going to throw up, apparently. LayCool are apparently about to throw up at the site of the Tampa crowd. Layla's facials are TERRIBLE! Hey, Michelle's parents are in the crowd! Honestly, I know these two are popular with The W now, but I've completely tuned them out. Kelly's parents are ALSO in the crowd, apparently.

I completely miss the start of the match like a dope, but I manage to catch Layla hitting a high kick. Layla hits the head scissors and yells a lot. Tiffany gets the Greco-Roman Bitchslap, followed by a reverse atomic drop. Clotheslines and corner punches follow, but Layla chucks her off. Tiffany gets a sloppy cradle for 2 and then knocks Michelle off the apron, but that allows Layla to hit the Layout neckbreaker for the pin.

WINNER: Layla - Short and painless.

Ad break

We go to your announcers, Todd Grisham and I hope Striker fucking dies, who introduce the nXt Invasion footage. We're shown the whole segment in its entirety. This still A-W-E-S-O-M-E to watch, four days after the fact. I hope the crowd keeps the "You are losers" chant that they had going, because that was fairly witty. I still give Cena a lot of credit for taking this beating and stretcher job like a man. You'd have NEVER seen Austin or Rock agree to that in '02 for the nWo invasion. Now we go back to the announcers. Striker says Monday put the entire roster on notice and he dares the nXt Rookies to bring it. I'm sensing Striker will rue those words soon enough.

Just For Men Rewind takes us back to 3 weeks ago. Christian, Horswoggle, Vickie Guerrero and...yeah...

CHRISTIAN v. DOLPH ZIGGLER (w/VICKIE GUERRERO)
Vickie Guerrero comes out before Dolph's entrance and I scramble for the Mute button. She presumably yells into the mic a lot.

We start with Christian chasing Dolph around, leading to Dolph taking control. His offense doesn't last long, as Christian hits a European uppercut and catapults Dolph to the outside, towards Vickie. Christian follows with a plancha. Christian goes back up top, but Dolph is able to shove him out, sending him crashing into the rail, as we go to commercial. Man, they've been terrible with the breaks tonight.

We come back with Dolph doing some choking. Dolph hangs Christian across the top rope, leading to a two. Hammering blows and another cover for 2. Mr. Perfect Snapmare hits, but Dolph chooses to follow with the Second Rope Move That Never Hits and Christian gets both boots up. Christian hits a missile dropkick for 2. Christian goes up again and gets a top rope cross body, but Dolph rolls over and nearly gets the pin himself. Rocker Dropper gets 2. Christian takes to the ropes again and get a flying elbow. The Killswitch is countered to the Sleeper Hold, but Christian backs Dolph into the corner. Sunset flip is enough to get the pin for Christian.

WINNER: Christian - A decent match. These two show good chemistry and I sense this feud isn't over just yet.

Post-match, the Gatecrashers jump Christian from behind. They lay him out, which allows Dolph to clamp on the Sleeper Hold. Vickie Guerrero raises Dolph's hand. They both get touchy on a hug, which is...gross.

Backstage, Kane lays dead flowers on the casket backstage. Kane gives a soliloquy, promising to destroy those responsible for UT's attack.

Ad break.

Drew McIntyre's music hits and The Chosen One walks to the ring with purpose. He demands Teddy Long's presence. That brings Teddy Long out to the ring.

Teddy tries to talk, but Drew interrupts and tells Long to watch the Titantron. We get a recap of last Friday's events, with Kofi Kingston retaining the IC title before Matt Hardy runs in from the crowd and hits the Twist of Fate. Drew then shows the events from last Monday, where Matt Hardy came out as the Mystery Man. Drew reiterates that he's the Chosen One. He's got another order from Vince McMahon, saying that Matt Hardy is suspended from all WWE programming. Teddy tries to cut in, but Drew grabs his mic and throws it away. Drew's about to give Teddy Long some bad news, before Kofi Kingston brings the interruption.

Kofi says he's sick and tired of listening to Drew whine and complain and cry and throw tantrums. He walks to the ring, saying everyone's sick of McIntyre. Kofi tells McIntyre to shut up. Kofi says that when he falls, he gets up like a man and he earns the IC title like a man. "And when I don't like someone like you, I do something about it...like this". Kofi knocks Drew over the head with the mic and the fight is on! Kofi knocks Drew to the outside and when he jumps back on the apron, Kofi meets him with Trouble in Paradise. Drew's down on the floor while Kofi stands triumphant. Hit Kofi's music!

Ad break - Next, it's Big Show facing CM Punk! We also get highlights of the nXt Invasion with the header "WHAT'S NEXT" to hype Monday's Raw.

Backstage, Teddy Long tries to call Mr. McMahon, but Drew McIntyre cuts in and tosses his cell phone down. Drew declares that next week, he's got a match with Teddy Long, per Vince McMahon's orders. If Teddy refuses, he'll be fired.

THE BIG SHOW v. CM PUNK (w/THE STRAIGHT EDGE SOCIETY)
Punk tries to measure Show with some kicks, so Show measures Punk with some shadow boxing. Punk tries to hammer away, but Show shoves him away with one hand. Punk stays distant from Show and stalls. Punk goes for some kicks and gets a kick in the head to stagger Show. He climbs up top, but Show recovers quickly and dares Punk to jump. Punk decides discretion is the better part of valor and climbs down to regroup with the SES. This takes us to our last break of the night.

We come back with Show grabbing Punk by the mask and bringing back in for a huge chop. More slow-paced offense from Show, as he squishes Punk in the corner and hits another chop. The crowd chants "Take it off!" and Punk actually reacts to the chants by covering the mask. Show calls for the Chokeslam, but instead decides to go for the mask. That brings in Luke Gallows and THE MASKED MAN~! for the DQ.

WINNER: Big Show by DQ

They hold Show down for a Punk kick. Even Serena gets a kick in, as we now have a 4-on-1 beatdown. Kane's pyro hits again! Here comes Kane and the SES continue the beatdown, before they prepare for Kane's arrival. Gallows rushes in and gets punched down. THE MASKED MAN~! gets a chokeslam! Gallows gets a chokeslam while Punk escapes. Show manages to get back up, but walks into a Kane chokeslam. Show ends with Kane's pyro.

FINAL THOUGHT

For those keeping score, no actual appearances by nXt Rookies and no mention of them other than the video packages and a hilarious offhand remark from CM Punk. Looks like they're keeping this one to Raw for now. A decent show ruined by some poorly timed commercial breaks.


---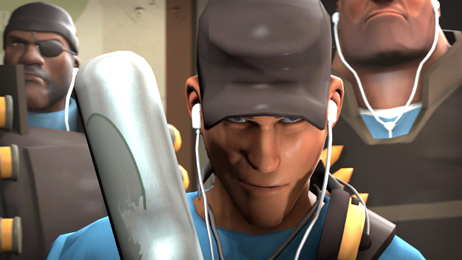 Promote this thread!
TheBucsFan
TheChiefsFan



Since: 2.1.02

Since last post: 1385 days
Last activity: 1385 days

#2 Posted on | Instant Rating: 2.51
Originally posted by It's False

---

You'd have NEVER seen Austin or Rock agree to that in '02 for the nWo invasion.

---


Not only did the Rock get stretchered out after a beating from the NWO, but the ambulance he was riding away in was run over by a semi driven by Hogan.




---
It's False
Scrapple



Since: 20.6.02
From: I am the Tag Team Champions!

Since last post: 68 days
Last activity: 6 days

#3 Posted on | Instant Rating: 4.28
Originally posted by TheBucsFan

---

Originally posted by It's False

---

You'd have NEVER seen Austin or Rock agree to that in '02 for the nWo invasion.

---



Not only did the Rock get stretchered out after a beating from the NWO, but the ambulance he was riding away in was run over by a semi driven by Hogan.

---


And how I forgot THAT, I'll never know.

I stand corrected.


---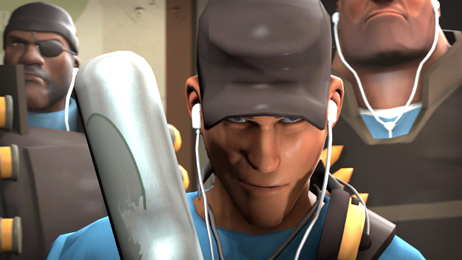 kentish
Andouille



Since: 19.8.05
From: My Old Kentucky Home

Since last post: 1283 days
Last activity: 536 days

#4 Posted on | Instant Rating: 4.83
Punk's line of "it was only a matter of time before they got to me" made the show for me.

Still tired of the champ jobbing every other week. I know he shouldn't just beat everyone overnight after winning the title, but damn. Can't they play it up as he has a renewed sense of confidence since winning the belt? We suspend disbelief a LOT in wrestling, this would not be a stretch to believe. Like him or not, when they pushed Cena, they pushed him hard. I haven't seen anyone get that level of treatment since, maybe Batista around the time he won his first title at the same time. Do they just not want anyone to get to that level again, or do they just have no confidence in the current roster?


---


"I like your Christ, I do not like your Christians. Your Christians are so unlike your Christ."

-- Mahatma Gandhi

The Game
Boudin rouge



Since: 5.5.09

Since last post: 1693 days
Last activity: 1693 days

#5 Posted on | Instant Rating: 1.34
The match between Rey Mysterio and Jack Swagger was pretty good and so was the match between Dolph Ziggler and Christian.

The thing I am uncertain about is how much longer Swagger is going to hold the belt. The guy is a good wrestler and has a good match with almost everyone. However, one week Swagger looks like a formidable champion but the next, he loses...and the pattern is about every other week whether he wins or loses. I am unsure if WWE has lost faith in Swagger or what. When the guy does lose his belt, something tells me he may be a "one hit wonder" where after winning the belt once, he won't win it again (a shame because Swagger is a damn good wrester and after his title run ends, he will probably end up and stay in the mid-card status).

Ziggler is receiving a mild push now with Vickie Guerrero and the match with Christian could mean a brief feud with Captain Charisma, which wouldn't be bad because their match from Friday was pretty good and their chemistry isn't too bad either.