It's False
Scrapple



Since: 20.6.02
From: I am the Tag Team Champions!

Since last post: 32 min.
Last activity: 32 min.

#1 Posted on | Instant Rating: 4.26
TONIGHT! Batista faces Edge in a match set up by Teddy Long last week. Also, we get the final build for the Elimination Chamber PPV! It starts NOW!

WWE - The World is Watching

SHOW OPEN - We are taped from Kansas City

We start off with Chris Jericho coming to the ring in full suit and tie. Promo time! Jericho says he's made a career out of beating the odds. He talks about beating The Rock and "Stone Cold" Steve Austin to become the first undisputed champion, beating Shawn Michaels in a Ladder Match to win another title, and beating The Undertaker last Friday. Jericho helpfully rolls the clip of him hitting the Codebreaker for the pin. Jericho proudly crows about his win and says he'll beat the odds again on Sunday by winning the Elimination Chamber match. Jericho says he deals in reality, which brings out Edge to interrupt.

Edge gives Jericho props for beating UT, telling him he's in an elite club. But then Edge rolls the rest of the clip, showing Edge spearing UT before Jericho hit the Codebreaker. Edge reaffirms that he didn't do that to help Jericho, but because UT kicked him in the face, and tells Jericho that he couldn't have beat UT without Edge's spear. Jericho says again he'll win the chamber (using the word "axiomatic") and points out again that bad things happen when Edge is around him, so it'd be best for Edge not to challenge him after his victory. Edge points out that Jericho says the same thing over and over and wants to slap the condescending smirk off his face. Edge stares down Jericho until the lights begin to flicker. Jericho's suitably distracted, which leads to Edge giving him a clean (yet oddly weak-looking) spear. Jericho rolls out of the ring. Play Edge's music!

"Just For Men" Rewind shows the Double Countout last week between Kane and Drew McIntyre and Kane laying the champ out afterwards.

KANE v. DOLPH ZIGGLER
This is about the fourth or fifth time we've seen this match in the last few months and I really don't like Dolph's chances here, especially as we see the graphic for Sunday's IC title match between Kane and Drew McIntyre. Grisham puts over Dolph as having beaten The Great Khali, which is a nice try. Both guys trade blows to start, but Kane's able to hit Dolph with a pancake. Kane pounds away in the corner and gets a seated dropkick (!) for 2. The Big Red Monster chokes and pounds away with punches and elbows for another near fall. Dolph counters a corner charge with an elbow and starts hammering away until the ref separates them. Kane smacks Dolph with a European uppercut to take control again. Irish whip and backdrop attempt is countered with a kick, but Kane clotheslines Dolph over the top. That takes us to a break.

We come back with Dolph applying an armbar. We see Dolph hitting a drop toe hold on the outside onto the rail during the break. Kane counters the armbar into a side slam. Corner clothesline leads to a big boot. Kane goes for the top rope clothesline before McIntyre's music hits. McIntyre comes out onto the ramp in full suit. Dolph's able to dodge the top rope clothesline and apply the sleeper hold. Grisham and Stryker try really hard to put the sleeper over as a potential finisher, but it's hard to buy it these days. Kane gets to the ropes, but Dolph's persistant and hits again before Kane throws him off and hits the chokeslam. That'll do it at 7:30 shown.

WINNER: Kane - McIntyre runs in immediately after the bell and goes for the Future Shock, but Kane counters with a backdrop. McIntyre runs off to fight another day.

Josh Matthews talks to Rey Mysterio in his locker room. Rey has angry words for the Straight Edge Society and vows to win the EC match on Sunday.

Later tonight, R-Truth and John Morrison team up to take on the Straight Edge Society.

Recap of Ezekiel Jackson beating Christian to become the final ECW champion. He's coming to SmackDown! soon. Oh...goody...

CRYME TYME v. TRENT BARRETA & CAYLEN CROFT
And now we get Barreta and Croft as the latest round of ECW refugees to join the show. Stryker calls them the Dudebusters, which is...unique. Croft and JTG lock up to start with Croft winning that exchange with a kick in the gut. Croft with an Irish whip, but JTG slides out and pulls Barreta off the apron, slamming his face on it. Spinning elbow, bodyslam, and snapmare get 2 for JTG. Grisham talks about Trent's mom driving him around everywhere, just to give me a New Rockers vibe from them. Irish whip to the corner is reversed, but JTG counters the corner charge with a boot to the face. He goes up to the second rope, but a Baretta distraction leads to Croft shoving JTG to the outside. Tag made to Barreta, who goes to work on JTG. Tag made to Croft, who gets a dropkick for a near fall. Tag back to Barreta, who gets a springboard elbow while Stryker name drops the Rock 'N Roll Express and The Brainbusters (!), while trying to put over the rising Barreta and Croft. Barreta hits the chinlock. JTG tries to elbow out, but Barreta throws him on the mat and tags Croft. He gets a one count before tagging Barreta again. Potential Razor back suplex is countered and JTG rolls under a Barreta clothesline to tag Shad. Shad goes to work with clotheslines and a BIIIIIIG back body drop. Military press slam gets 2 when Croft saves. Pier four brawl breaks out, ending with Barreta hitting a springboard dropkick on Shad's back. Shad powers out of a tornado DDT attempt and hits the STO for the win at a little less than 5 minutes.

WINNERS: Cryme Tyme - That was a pretty neat display of power from Shad to end the match. Barreta and Croft are decent, but incredibly bland. Their case doesn't get much better when the announcers have to artificially try and give them personas.

Recap of the HoF announcement from last Monday. Did anyone ever think we'd see Antonoi Inoki in a WWE Hall of Fame?

Ad for WWE NXT. The season begins this Tuesday.

Josh Matthews talks to John Morrison backstage. Morrison talks about wanting the World Heavyweight Championship since the Tough Enough days. A tweaked ankle won't stop him. R-Truth pops in and shoos away Matthews. Truth tells Morrison to bet his Moonlight Drive that he'll be the one winning the EC and wants an affirmation of teamwork for tonight's match with Punk and Gallows. Morrison gives that affirmation, saying tonight's match will be more entertaining than a Slam Dunk Contest (shouldn't be hard), more invigorating than a downhill Olympic ski event, and better to watch than Chris Jericho in the morning before he finds his hair gel. Embrace ends the promo. Fun stuff, especially Truth's gestures. This segues immediately into...

The Straight Edge Society come out for their match. We get a recap of Punk losing to Rey last week and the subsequent beatdown that ensued. Before the match, it's promo time for Punk. Punk is the greatest thing to happen to all of us and we all know it, apparently! Everyone is a part of Punk's crusade and he finds those that live in darkness's lack of faith disturbing. Punk vows to cleanse his opponents this Sunday. Straight edge means Punk is better than you! Punk gets on his knees and vows victory at the PPV. Play their music again!

WWE Smack of the Night shows last week's Morrison/R-Truth "match".

THE STRAIGHT EDGE SOCIETY (W/SERENA) v. JOHN MORRISON & R-TRUTH
Before the match, R-Truth would like to ask Kansas City what is up? With that out of the way, we start with Punk and Morrison. Wrestling sequence starts us off, as Morrison very subtly favors the knee in a really nice touch. Morrison tags Truth and we get a double team gutbuster. Truth hits the headlock, but Punk counters with a back suplex. He tags Gallows who tries to slam Truth, but Truth wriggles out and hammers away. Gallows misses a corner charge and Truth hits a second rope cross body for 2. Gallows apparently kicks out with such force that he sets off the entrance ramp pyro! That's a hell of a kick out! Ok, so it might be Undertaker playing mind games. Anyway, that leads us to a commercial break.

We come back with Punk applying the bow and arrow, as we see Gallows hit the backbreaker during the break. Punk works Truth over with kicks and a slam before tagging Gallows. Big Luke hits Truth with punches in the corner as Morrison tries to rally the crowd. But Morrison's hand clapping is no match for Luke's big boot, which knocks Morrison off the apron. A Gallows corner charge to Truth gets 2. Vertical suplex gets another near fall. Tag to Punk, who continues the punishment. Truth comes back with a running forearm, but Punk puts him down with a kick to the face. Punk tags Gallows, who hits more elbows. More punching, a slam, and a tag to Punk. Punk went for a springboard...something, but meets a Truth dropkick. Truth tags Morrison, who is a house afire while subtly moving at about 3/4 speed. Running knee gets 2. Springboard kick to the head knocks Gallows off the apron. Punk tries to charge a seemingly unaware Morrison, but Morrison's able to move and Punk's shoulder hits the ring post. Morrison gets on the apron and tries to kick Punk, but kicks the ring post with the bad ankle. This, of course, begs the question of why Morrison would try and kick with a bad ankle. That was just poor judgment on his part. Punk smells blood and starts stomping away on the bad ankle. Morrison can't bring himself to his feet, leading to a ref stoppage at 11:30 shown.

WINNERS: The Straight Edge Society - Punk keeps hammering on the ankle, leading to Truth trying to make the save. Serena tries to save Punk, leaving an opening for Gallows to attack from behind. The Gallows Pole puts Truth down. Rey Mysterio now runs in and tries to take both guys out, but the numbers eventually take over. Punk hits the double team top rope knee. For the second straight week, The Straight Edge Society stands tall.

Raw recap of the Bret Hart saga.

Backstage, Teddy Long's watching what happened to Vickie Guerrero last week and seems amused. Vickie Guerrero is NOT amused, however. Teddy tells Vickie she doesn't need any more cottage cheese, to which Vickie retorts by asking about his chin. Mickie James comes in to apologize to Vickie. Vickie says that Michelle McCool has invoked her rematch clause and that she'll be the guest referee. Mickie rolls her eyes and Teddy Long shakes his head.

MATT HARDY, THE GREAT KHALI & MARIA (W/RANJIN SINGH) v. THE HART DYNASTY
Grisham asks about Matt and Maria's relationship, to which Stryker tells him they can be whatever the hell they want. We start with the ladies, as Natalya gets the ball rolling with a belly-to-back takedown. Side headlock leads to an Irish whip, but Maria's able to get a kick and drop toe hold. Natalya tags in Kidd, forcing Maria to tag out. Matt volunteers to go in and Kidd immediately works on him. Irish whip is reversed and Matt hits a tilt-a-whirl slam for 2. Matt pounds away in the corner. Kidd tries to hold on to the bottom rope, so Matt pulls him out into a power bomb for 2. Nice move! Kidd's able to drag Matt into the corner where he tags in DH Smith. Smith works over Matt and gets a swinging neckbreaker for 1. He tags Kidd back in and they hit the double team drop toe hold/seated dropkick combo for a near fall. Smith is tagged back in and he hits the Davey Boy Vertical Suplex for 2 before hitting the chinlock. Matt's able to fight out of hit and nail the Side Effect. Matt staggers over to try and make a tag, but Smith hits him from behind, leading to Maria unknowingly making the blind tag. Natalya drags in Maria and hits the tornado clothesline for the pin.

WINNERS: The Hart Dynasty - That has to be the silliest finisher I've seen in a while. Another Stryker-ism: Natty by nature, naughty by choice, and insane by genetics. He just gets better and better. Maria walks out after the match.

Elimination Chamber video package.

Backstage, Matt Hardy tries to talk to Maria, who's blaming herself for the loss. Matt tries to sweet talk her and move in for a kiss before Michelle McCool and Layla interrupt and tell them to get a room. They call Matt and Maria losers in love. Maria storms out angrily. Matt calls them children and tells them to grow up. And who could blame him? He could have potentially gotten some tonight. Sorry, Matt.

BATISTA v. EDGE
We get a recap of Batista's Titantron appearance on Raw. Batista sarcastically goes for a wrestling sequence, before he waves goodbye and walks out again. Edge grabs a mic and says his days of backing out from fights are over. He then says that Cena's right and Batista's spineless. "I'm pulling your punk card, Dave. Why don't you get back in here right now?" Well, that'll certainly do it. Batista does a 180 and walks back to the ring.

Now we start with a lock up, which Batista wins. Both guys trade blows and Edge gets the better of that exchange with a spinning heel kick. Edge looks for the spear, but Batista ducks out, conveniently in time for our last commercial break.

We come back in time to see an Edge corner charge meet a Batista boot and a chop block. Batista drives Edge into the corner and throws his shoulder into the ring post. Batista goes to the outside and starts tossing around the ring steps. He put Edge in the Batista Bomb position, but Edge is able to backdrop Big Dave onto the steel steps. Batista gets up in time to eat an apron clothesline from Edge. Edge throws Batista back in, which allows The Animal to gather his bearings and take control again. Batista scoops Edge up, but Edge is able to counter with the Edge-O-Matic for 2. Edge looks for the spear again, but Batista counters with a spinebuster for a near fall. Batista gives the thumbs down and looks for the Batista Bomb, but Edge counters with the Implant DDT. It only gets 2. Edge slowly goes up to the top rope, allowing Batista to crotch him by running the ropes. Batista sets up for the spear, but Edge is able to hit his own, just as the lights go out. GONG! Lights come back up in time for us to see Undertaker applying the goozle to Edge's throat. Chokeslam! That'll stop the match.

WINNER: Edge by DQ - Batista manages to slink out, as UT's music hits. UT stands over the fallen Edge. UT pyro seemingly ends the show, as Edge stares up at the Dead Man. But Edge turns around AND EATS A CODEBREAKER FROM CHRIS JERICHO! Holy hell, he came out of nowhere! Show ends for real with a Jericho/UT stare down.

END SHOW

Good stuff this week. As a final build to the Chamber match itself, this show was tops. As a setup for everything else...maybe not so much, though we did get a little buildup to McIntyre/Kane. It's still a fun show, though, even with some of the iffy finishes.

Until next week!

(edited by It's False on 19.2.10 2253)

---

I'm gonna let you finish, but my pink shirt demands your attention!

Promote this thread!
jwrestle
Lap cheong



Since: 4.4.03
From: Nitro WV

Since last post: 199 days
Last activity: 4 hours

#2 Posted on | Instant Rating: 2.32
Normally, Friday night's I'm out or asleep. I made it through SmackDown with my new WWE throw featuring Edge, Cena, & MATT HARDY!









The show was really SOLID and I'm SOLD on the Straight Edge society! To the point I'm going to be walking around going "you lack faith."

Build for the chamber...they through it all out there and looks great for this Sunday. So good, oh so good.


---
Visit SpiritFanatics


Goto http://www.indywrestlers.net ***New Items added daily and weekly***




09.30.08 1st time W of the day.
24.05.09 2nd time W of the day.
BigDaddyLoco
Scrapple



Since: 2.1.02

Since last post: 5 hours
Last activity: 4 hours

#3 Posted on | Instant Rating: 3.38
That really was one of the weakest looking spears in the history of wrestlers giving the spear. I'm surprised they didn't do a retake on that.


CRZ
Big Brother
Administrator



Since: 9.12.01
From: ミネアポリス

Since last post: 5 hours
Last activity: 25 min.

#4 Posted on | Instant Rating: 8.86
Originally posted by jwrestle

---

Normally, Friday night's I'm out or asleep. I made it through SmackDown with my new WWE throw featuring Edge, Cena, & MATT HARDY!






---
This picture is broken ("request expired").


---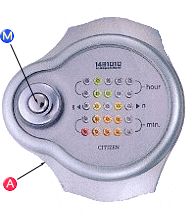 Spaceman Spiff
Knackwurst



Since: 2.1.02
From: Philly Suburbs

Since last post: 40 days
Last activity: 4 hours


AIM:
#5 Posted on | Instant Rating: 4.04
I love Rey, but these last 2 weeks of beatdowns on him have been so awesome. And Punk's promo was great, with the "I'm a humble man...but I'm the best thing to have ever happened to you people" line, as well as the Star Wars reference. I still say they should've put the tag belts on Punk/Gallows in order to get Punk on both shows every week.

Croft/Baretta need to do the "exploding fist" every time they make a tag.


---