Matt Tracker
Scrapple



Since: 8.5.03
From: North Carolina

Since last post: 48 days
Last activity: 2 days

#1 Posted on | Instant Rating: 6.70
At TLC, Michelle McCool and Undertaker retained their championships, but JeriShow and John Morrison lost theirs to DX and Drew McIntyre, respectively.

The TLC montage shows GM Teddy Long restarting the world title match after Batista was declared the winner. Is that payback for Long restarting the Punk/Taker match in Montreal? Let's ask him. He begins the show by taking the ring. We are in Laredo, Texas. Teddy is all smiles to announce Taker's successful defense. We'll get a new number-one contender tonight. Or maybe not. Here comes Batista, to squeals of delight that turn into boos. He says he's still the top contender, and he says he was robbed. He demands Teddy give him the title shot and threatens to get a chair. But now here comes Rey, whom Batista clobbered in a street fight last week. Rey challenges him for that top spot. He calls Batista a bully with no heart. He wants to deny Batista the world title, which is what Batista claimed Rey had in mind all along, creating the heel turn. He wants the mix it up tonight. Batista casually agrees. Teddy makes the match official, but the winner will get a special Christmas present next week with the title shot on SmackDown.

John Morrison/Matt Hardy/R-Truth vs. IC Champion Drew McIntyre/CM Punk/Luke Gallows
Morrison already looks weird without that belt. Jeez, the audience still goes nuts for Matt's theme song. Drew enters for the first time as IC champion. Oh, God, just what The Lovely Mrs. Tracker needs to see: a long-haired Scot with jewelry. Gallows carries Punk's Slammy Award for Shocker of the Year (Retiring Jeff Hardy). Punk starts off against Matt to get that Hardy chant going. Matt quickly corners him to tag in Truth for a senton/fist drop combo. Even as a casual tag team, they use a new doubleteam each week. Punk gets Truth to his corner and tags in Drew. He fends off Drew long enough to tag in Morrison, and he fires away on the champ. Gallows tries to interfere, but the ref stops that, and Morrison hits a Side Russian and Standing Shooting Star for two. Drew rolls out, and that usually means we got to ads. Morrison chasing Drew for the belt could be a big, big draw.

All our ads are local so far, and let me thank DirecTV for the uninterrupted service in this hellacious Carolina snowstorm. I didn't think I could see the show tonight.

We come back to see Morrison headlocking Punk. A leg lariat gets two. He floats over Punk to the apron where Drew boots his head. Punk brings him back in and corners him. He gets another nickname this week, "The Second City Saint." Morrison fights off all three heels, but Gallows gives him another boot and pounds him. Guess he tagged in. A second boot puts Morrison down again. A front headlock slows things down. In tags Drew with a jumping boot to the head and a shortarm clothesline for two. A mounted armbar torques the neck backward. Drew denies Morrison a tag, and here comes Gallows again with an elbow for two. Punk tags in for a doubleteam boots to the torso. A figure-four headlock allows Gallows to tag back in. Matt Striker wisely notes that Punk is grooming him with quick tags. He uses a traditional neckbreaker for two. He tags in Punk for a backbreaker/kneedrop combo. They still can't put Morrison away.

He swats Morrison with boots to set up the Go To Sleep, but Morrison rolls out and tags in Matt. Hot-tag clotheslines follow. A corner clothesline sets up a bulldog and a two-count only. A second-rope atomic elbow flows to the new sleeper neckbreaker drop. They get two. Matt's moving well this week. Side Effect gets two, and the match breaks down. Gallows is sent flying, as is Truth. Morrison dropkicks Drew out. Morrison goes up, but Punks yanks him down from behind. Matt sneaks up for a Twist of Fate. Punk evades, grabs the Slammy, and clubs Matt in the (surgically repaired) gut with it. That gets the pin.

Backstage, Maria (sans the curls from her surprise return), and Mickie James play the latest WWE videogame. Beth Phoenix interrupts to chastise them for a lack of focus. She claims no one can beat her because she's always focused. Maria retorts with her Slammy for Diva of the Year, and she shares a small, happy moment with Mickie. It's downright charming. Beth reminds Maria they have a match tonight, and Beth wants Maria's comeback to be shortlived. Maria is displaying a centered confidence that works well. If she can put together a cleaner moveset, she could be a solid performer.

So far we haven't had an ad for That Film. Maybe they're replaced with local weather updates. There is a New Moon ad, however.

The Tribute to the Troops show is Saturday night on NBC.

Here are the unified tag champs DX to sell the WWE merchandise. Oh my God, they have a DX Snuggie. DX will be on SmackDown next week for the big Christmas show.

Eric Escobar vs. Kane
He shaved that pencil-line beard, thank goodness. He has the mic and more insults for Vickie Guerrero. He rolls off some Spanish for the Laredo crowd. No punishment she can dish out can compare to being in a relationship with her. She interrupts and has a gift for his birthday: Kane. Wait, he's been a good guy for a month now. Eric throws punches to begin, and single throat thrust stops that. Kane clotheslines him out and quickly chucks him back inside. Eric's leg lariat can't put Kane down, but a Kane boot drops Escobar flat. Sideslam sets up the chokeslam. There's three. Kane didn't wrestle it in heel mode. Vickie gets in the ring to cackle (and cackle and cackle). Eric tosses off another insult and refuses to give her back the mic. He goes back up the ramp, and she yells about being his boss.

Chris Jericho vs. The Great Khali w/ Singh
No belts for Chris, but he has a Slammy. JeriShow quickly used their rematch clause on RAW. DX DQ'ed themselves to lose the match but retain. Striker says that means Jericho and Show have to stay off RAW, but Show was a RAW performer. He hasn't been on the SD roster officially for months. He should stay on Monday nights. Jericho complains about being forced off RAW by that roster. He claims conspiracy and the biggest screwjob in WWE history (You heard Bret was coming back, right? Just saying. A reunited Edge/Jericho working for Bret could be good.). Jericho says guest hosts, GMs, and audiences all work against him. Jericho says he's now deprived of Show, his friend and partner. He whines more, but promises dominate Friday nights as the face of SmackDown. And here comes Khali. When last we saw him on SD, Kane smashed his knee in their feud. Now Striker says Show is contractually tied to RAW. Jericho stalls at ringside before cautiously facing Khali. He kicks the knees a few times before Khali decks him coming off the ropes. He corners Jericho with boots and stands on him. Jericho rolls out again and hotshots Khali. He goes up and is caught in a goozle. He fights that off, runs to the ropes, and eats a chop. Khali works the crowd. Jericho avoids the tree slam and walks out of the match. Khali wins by countout.

Here's an ad for the World Heavyweight Championship DVD set which unwisely looks exactly like the World Title DVD set. I thought they were advertising something I bought a year ago.

The Hart Dynasty w/Natalya vs. Jimmy Wang Yang/Slam Master J
It's been suggested before, but Slam Master and Luke Gallows need to confab. Matt and Todd says the new team are working a hip-hop angle, and Yang wants to be called an "Asian redneck gangster." Where does that leave Cryme Tyme? J cranks Kidd's arm and tags in Yang. He continues the hold before catching Kidd with a nice hurracanrana and clotheslining him out. A leaping kick sends Smith to the floor too to set up stereo suicide dives. Back inside, Kidd gains control and tags in Smith. Delayed suplex gets two. Todd mentions the RAW reference to Bret Hart, and Matt shushes him up. Smith uses three consecutive belly-to-belly suplexes in a nice spot. That gets two. He works Yang's torso in the corner, but Yang comes back with a tornado DDT. There's the tag.

J staggers Kidd and hits a head scissors. A Lights suplex gets two. Kidd tries a springboard maneuver, but J dropkicks him before he can get his footing, and Kidd is on the floor again. J tosses him inside, but Natalya trips J off the apron. Ref doesn't see it. Yang is dropkicked outside, and the Dynasty use the traditional Hart Attack for the pinfall. So, yeah, The Dynasty, Bret, Edge, and Jericho? I'd watch that. Natalya says they finally get their chance at the titles and DX next week. Smith says, unlike their fathers, they won't back down. Kidd says they can do what the first Hart Dynasty couldn't or wouldn't do. I admit it: This could be good.

Backstage, Women's champ Michelle McCool and Lydia stop Beth Phoenix to conspire against Mickie and Maria. Michelle and Lydia mock Mickie's "big" build, and of course Beth doesn't appreciate that.

Maria vs. Beth Phoenix
Maria carries her Slammy to the ring. Beth shoves her down immediately and corners her. Maria is thrown to the other turnbuckle, and she hasn't gotten the hang of leaping into them for the Irish whip. She kicks Beth from the corner and is caught off the second rope. Beth pops her onto her shoulders (get well, Brock) and slams her down in a reverse of the Attitude Adjustment. Maria rolls her up for two, but Beth escapes. Maria goes up to use a victory roll, but Beth shrugs her off. Maria lands flat on her backbone, and Beth scoops her up for the Glam Slam. She brushes back the hair and pins. Beth shakes her head at Maria, and it's those little things that I enjoy so much.

An ad for The Marine 2, starring Ted DiBiase Jr. I was all ready this week to mention Avatar's rave reviews. Ebert gave it four stars, comparing it to seeing Star Wars.

The RAW Rebound repeats the Slammy winners.

Rey Mysterio vs. Batista
Standard rules apply. I think they sweetened the boos on Batista's entrance. I can't hear any squeals this time. He looks nonchalant about this. Rey leaps into a clutch, and Batista corners him. He bounces off the turnbuckles twice. He's thrown outside, but he tucks and rolls. Back in he runs into a gut boot, and Batista wants the bomb early. Rey grabs the ropes and goes to the apron. He hotshots Batista, and a springboard dropkick sends Batista to the floor. Rey hits a springboard senton outside and goes back in. Batista evades the baseball slide and regains control. Rey kicks his feet out, and Batista bounces off the apron. Rey moonsaults off the apron, is barely caught by Batista who slams him against the railing. These two love to work the ringside area. It lets Rey fly around and Batista can use the railing, apron, and steps to make simple moves more painful. It condenses the ring into a smaller space.

After an ad break, they're in the ring, and Batista is working the torso again. His leg are Rey's weapons. Go after those. Back outside, Batista slams Rey into the ringpost. Back in, Rey runs off the ropes and into a backbreaker. Batista stretches him across the knee. Rey punches out of it and runs into a boot. That gets two. The pattern of their matches is wearing thin: Rey runs into his power moves until he can catch Dave unaware. Rey avoids a turnbuckle charge for a sunset clip try, but Dave sits on him a few times. He chokes Rey on the bottom rope. Rey runs into a clothesline (there it is again) for two. Scoop slams keep Rey down. Batistsa goes to the second rope. Rey hops up for a hurracanrana, but Dave holds on, and Rey splats to the mat. Batista hops off the ropes and right into a dropkick. Both guys are dazed.

Rey kicks the quads (see, Batista, his torso can't hit you unless he's flying) before grounding him with another springboard senton (using those legs no one goes after). A wheelbarrow bulldog connects for two. A seated dropkick keeps Batista woozy. Springboard legdrop gets two. Batista tries an Oklahoma slam, and Rey reverses to a DDT. Two-count again. They're both wiped out. Rey kicks the knees to drop Batista into position for the 619. It hits. Rey is gassed, but pulls himself up for the slingshot splash, but he hits the knees! Batista covers for two. He stomps Rey and hits the Oklahoma for two. He's in disbelief. He sets up for the bomb. Rey ducks, runs off the ropes, and into a Bossman Slam. Batista covers, but Rey grabs the ropes. Another bomb set up. Rey punches off his shoulders and hurracanranas him outside. Dave has had it and goes for a chair. The ref warns him, and Dave slams the chair down at ringside. He goes back in and spears Rey. It only gets two! Batista grabs him for a spinebuster, but Rey shifts. He grabs Batista's head and cradles him to the mat. Three-count! Rey gets Taker for the belt next week! Batista is shocked. I'm shocked. This was flat until they traded pinfalls, and it got hot quick.

I will not be able to catch the show next week, so please don't wait for me to post a recap here. Happy holidays, The W.


---

"To be the man, you gotta beat demands." -- The Lovely Mrs. Tracker
Promote this thread!
John Orquiola
Scrapple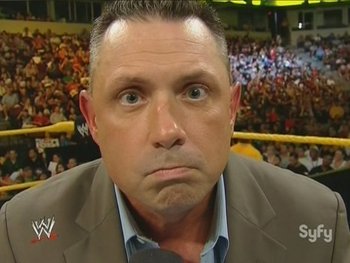 Since: 28.2.02
From: Boston

Since last post: 1569 days
Last activity: 1569 days

#2 Posted on | Instant Rating: 5.24
Maria landing on her ass after Beth tossed her looked like it rattled her spine. That poor, beautiful ass.

Beth's babyface turn was given its strongest tease yet. Meanwhile McCool, the biggest TNA fan in WWE, continues to ape the Beautiful People's gimmick with Layla.

So Matt Hardy's Achilles Heel is now his "surgically repaired abdomen." You'd think it'd be better protected with all that extra padding around it.

Rey and Batista had a really good match. Batista played the frustrated bully to perfection. This heel character really suits him. I would have to think (Justin, help me out here) that Rey vs. Undertaker has happened before, but a World Title match between the two sounds like a pretty good Christmas present.

The Hart Dynasty against DX also sounds real good next week. Owen and Davey will be there in spirit.
JustinShapiro
Scrapple
Moderator




Since: 12.12.01
From: Pittsburgh, PA

Since last post: 169 days
Last activity: 3 days

#3 Posted on | Instant Rating: 8.58
Maryse and Layla would be an awesome More Beautiful People. L'd OL at Layla saying that Maria "ain't gonna get no foooood" cuz Mickie will eat it all.

I thought Batista vs. Rey was strong stuff too. It was the match I'd been waiting for them to have, since their first two had been one-sided to make Dave.

Wang Masters is bringing back warm memories of the great unheralded run of Yang and Shannon Moore at the end of 2007.


---

I would have to think (Justin, help me out here) that Rey vs. Undertaker has happened before,

---


For the first time in six years, King!

Smackdown the week after Wrestlemania 19 -- it didn't go great for Rey.
Spiraling_Shape
Bierwurst



Since: 2.1.02
From: PA

Since last post: 12 days
Last activity: 1 day

#4 Posted on | Instant Rating: 0.83
Punk & Colt Cabana were the "Second City Saints," were they not? However, the Jesus comparisons from Striker, complete with scripture quoting, were unique.

Who *does* Jericho feud with on SD! now, anyway? (Til Edge comes back...) Answer should be the Taker...but that appears to be Big Dave's domain for a little bit longer...


---

"Unless you did something unspeakable with a cactus, 'Shaqtus' is not a real word." - Santino Marella
CruelAngel777
Sujuk



Since: 7.4.02

Since last post: 800 days
Last activity: 783 days

#5 Posted on | Instant Rating: 2.37
Please get rid of Escobar!

Punk and Gallows have new nicknames each week, which I dig. Two things I noticed was Striker calling Punk "The Second City Saint" which was a bitterweet reference to Punk's indie stable that was in the WWE up until a few years ago. Secondly, most of his nicknames have a "savior" ring to them. Coincidentally Punk has grown that full beard and started preaching living a clean life. I think Punk is taking the whole Messiah thing to a more subtle level than Mordecai ever did.

That fall for Maria looked like the worst bump I've ever seen any diva take in a long time. Props to her if that's how the spot was planned. She doesn't have as much booty as Mickie so she has to still be sore today.



(edited by CruelAngel777 on 19.12.09 1015)
JustinShapiro
Scrapple
Moderator




Since: 12.12.01
From: Pittsburgh, PA

Since last post: 169 days
Last activity: 3 days

#6 Posted on | Instant Rating: 8.58
Originally posted by Spiraling_Shape

---

Who *does* Jericho feud with on SD! now, anyway? (Til Edge comes back...)

---


Maybe nobody. Royal Rumble then Elimination Chamber. I think he's still going to try to sneak into Raw every week though.

Nobody tell Hart Dynasty they actually had their first chance at revenge in twelve years on Raw a couple weeks ago. They'd be devastated. I think they're being set up to feud with Bret though, not join him. They said that unlike their fathers...etc.
Leroy
Boudin blanc



Since: 7.2.02

Since last post: 1081 days
Last activity: 1081 days

#7 Posted on | Instant Rating: 6.38
Originally posted by JustinShapiro

---

Nobody tell Hart Dynasty they actually had their first chance at revenge in twelve years on Raw a couple weeks ago. They'd be devastated.

---


Wasn't it the RAW that aired right after Survivor Series? It seemed like a prime moment.


---
Who likes the little little duckies in the pond? I do, I do, I do, a chicka-quack quack.
It's False
Scrapple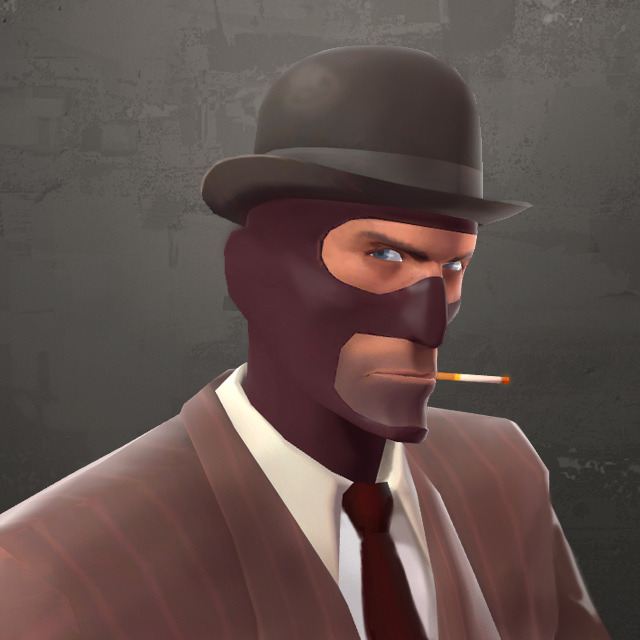 Since: 20.6.02
From: I am the Tag Team Champions!

Since last post: 208 days
Last activity: 2 days

#8 Posted on | Instant Rating: 4.32
Rey's opening promo had me until he started talking about how you don't have to be jacked to get a title shot. It's a bit hard to swallow from a guy that just took a 30-day vacation. The match was fantastic, though, and I spoke too soon about this feud ending prematurely. I'm happy it's still going, as Rey's adding a lot to it.

Striker seems to pride himself on coming up with nicknames for the wrestlers, but a lot of them do work. I can't believe no one thought of "The Fabulous Firebird" for Beth Phoenix. Striker REALLY needs to have a hand in helping flesh out new wrestler personas.


---

There can be only ONE!