Matt Tracker
Scrapple



Since: 8.5.03
From: North Carolina

Since last post: 2 days
Last activity: 9 hours

#1 Posted on | Instant Rating: 6.67
Because of local college basketball and the monkeys in the truck, the beginning of SmackDown is cut off by a block of commercials. when Alan's Jewelry and Pawn finally ends their spiel, Jericho is talking in the ring, a tag belt on each shoulder. He's comparing TLC match experiences because he and partner Big Show will face DX for the unified championships at the next PPV in a TLC bout. DX have never won the championships ("ever" but not "eeeeeeehhhhver"). He bemoans his absence from tonight's number-one contender's match between Batista and Kane. He demands GM Teddy Long make things right for the face of SmackDown. Long appears onstage and says he'll give him what he wants. Instead of a contender chance, Jericho will instead face world champ Undertaker in a nontitle match tonight.

Here's the first Avatar commercial's script: "To start a new life, he went to a new world ('You're not in Kansas anymore.' 'Just relax and let your mind go blank. Shouldn't be hard for you.') and found the greatest journey of all time ('This is great.). December 18 ('Wooooo!), take the first step in the next dimension of adventure ('Let's dance.'). AVATAR, rated PG-13." All the while, music that sounds like a throwback serial adventure theme is playing. Here's my point: We know the WWE is targeting the younger audiences again and rightfully so as the older male demographic drifts toward the UFC. This commercial, for all the demographic trivia the WWE boasts each week, is squarely aimed at the 8-12 set, and again I question the wisdom. Cameron don't make short films; he make big films. The kids won't sit through this, especially when they have to swallow a romantic subplot. The film can't rely on kids to make the film profitable, and that's a shame as Cameron's scripts usually are right in their level of sophistication.

Cryme Tyme vs. The Hart Dynasty w/Natalya
Wherever SmackDown was taped this week ("60 miles from Brooklyn," Striker says), it scrounged together a hot crowd. Much like with Legacy, we are told each week how great the Harts are and what certain success lies before them, and yet they don't do diddly. This match seems to happen on each episode, and neither team is moving up in the card or closer to the belts. JTG and Kidd start, and I want so badly for these guys to go into the single ranks. JTG starts with a nice somersault shoulder block and a dropkick. Striker protests the wearing of Timberlands and smartly notes how much worse a dropkick is when they're worn. Kidd hits JTG's knee and tags out, and Smith ignores that fresh injury to go after the back. Kidd tags back in for a corner doubleteam and a two count. Kidd now applies a headlock. Smith back in with a delayed suplex for two. JTG sells everything like a champ. He's kept in the corners away from Shad. Kidd runs into the "questionable footwear," allowing JTG to hit the floatover Rocker Dropper. Hot tag to the lunks, and Shad uses an atomic flapjack before going up top. Big flying shoulder for a pin, and now all four men are in. Shad takes out Kidd, and Smith applies a teardop suplex (Striker: "huge Saihiro bomb"?) for the pin.

Backstage, Teddy and Intercontinental champ John Morrison talk Survivor Series. Morrison wants a shot at any of his tag opponents from the PPV. Before Long can answer, consultant Vickie Guerrero and her beau Eric Escobar interrupt. She demands to be advised when he's making title matches. Long and John denounce the "Esssssss-cobah" catchphrase, and Vickie wants Eric to get a shot at the IC title. She defends him and threatens to call Vince. Long agrees to give him a title shot, but it will be his only one. Long asserts his authority, and Vickie coldly warns Eric to hold up his end of the arrangement after a smooch. He sniffs with derision at John and Teddy, and John assures Teddy that "this will be fun." Hokey smoke, don't put the belt at Eric.

CM Punk carries a brown bag to the ring area. He faces Matt Hardy next.

CM Punk w/ a biker wearing camo vs. Matt Hardy w/ our sympathies
A replay from last week features R-Truth dumping a trashcan of whiskey, pills, and cigarettes on Punk. Punk is saddened that his intervention was dismissed. He introduces Luke Gallows, a person he's been helping for quite some time. "Some of you may recognize him as Festus, but that was a lifetime ago." Punk says painkillers took control of Luke until Punk helped him. He holds aloft the brown bag and warns that a dangerous new drug hits the streets Dec. 1. He fears its global reach and potential damage. He opens the bag to reveal the Jeff Hardy DVD, and God bless continuity. Big Hardy chant erupts. "Charismatic enabler!" Punk highlights the DVD's last chapter wherein we can see Punk end Hardy's career forever. Punk pleads with the fans to just say no to the DVD, and Matt's musis cuts him off.

An unhappy Matt denounces Punk's attitude and defends Jeff. Punk replies that had Jeff stopped living for the moment, he'd still be wrestling. Hardy says that ego is what made Punk lose his championship. Luke stays at ringside. Punk escapes a fast attempt at the Twist of Fate. We go to ads.

And one of those is the Avatar commercial again. I get tailoring an ad toward a show's desired audience, but bad word of mouth from disappointed parents can hurt the ad campaign. And why do I suddenly care about a film focusing ads toward youngsters? Because I'm soon going to have one. We announced to the family Thursday that we're expecting Golden Child Tracker. It's our first, and this write-up is late because we were all celebrating.

Hardy is still in control as we return. Now Punk targets Matt's arm at the turnbuckle and applies a forearm lock. Matt charges into the ringpost, and Punk gets two. Hardy catches him off the ropes for a Side Effect. It gets two. Floppy forearms and clotheslines ensue. Matt runs like he's got a bad hip, and I again worry about him carrying that extra bulk. Corner bulldog gets two. Yodeling legdrop sets up the Twist, and Luke grabs him for a reverse hotshot. That draws the DQ for Punk. Festus goes in the ring to boot Matt down and hits a guillotine. He batters Matt so Punk can gets his licks in. Punk hammers him with elbows and commands Luke to hit what Striker calls a "Gallows Pole" -- a reverse full nelson into a tree slam. I can't decide if his outfit is a wonderful throwback or an embarrassing artifact.

Matt Striker and Todd Grisham replay women's champ Michelle McCool mocking Mickie James and making her cry with a farm skit and pig images. Striker confesses, "what some would call a hurtful display, for me, I just kind of want to watch Charlotte's web." Backstage, Josh Matthews asks Mickie about how she's feeling. She denounces the juvenile pranks and affirms she's not leaving SmackDown.

From RAW, we see Kane challenging Batista to set up tonight's match to decide the new top contender for Undertaker's belt.

Batista vs. Kane - Number One Contender's Match
Oh, and if you missed it, Batista destroyed Rey Mysterio at the PPV. The Lovely Mrs. Tracker's brother saw the PPV live and loved the beatdown. Striker says Kane's black glove was the only thing to survive the fire that killed his parents as a child. I never heard that before. I just thought it was the lone visual connection to Undertaker. Staredown to start. Kane's slowly turning face after facing Jericho, tagging with his brother, and now this match. Batista drags him outside, but Kane regains composure. The seated dropkick gets two. A short career comparison ignores Kane's one-night reign as champ against Steve Austin. Batista backs him into the corner for the shoulder thrusts. A clothesline puts Kane down for one. Kane fights off a headlock but runs into elbows. Batista goes back to the headlock and adds the body scissors. Kane goozles. Batista grabs the ropes to escape. He pops Kane's knee and tries a Bomb, but Kane backdrops him. Kane sets up his own, and Batista hits the knee again. He continues to work it, including a nice, nice kneebreaker on the shoulder. Ad break.

He's got a single-leg crab when we come back. Kane can't make the ropes, and he's screaming in pain. Finally he boots Batista off. Batista goes right back to the knee. Kane answers with shoulder clotheslines and a big boot. It gets two. He goes up for the flying clothesline and misses. Batista spears for the pin. TWO COUNT! Kane hits a sideslam for two. He goes up again and the clothesline hits. He wants the chokeslam. Batista catches him in the corner and drops him face first. He clips the knee and turns down the thumbs. Kane clips Batista's knee to escape the Bomb. CHOKESLAM! But Batista puts his foot on the bottom rope. He rolls outside to sucker Kane out and catches Kane's knee with a chair behind the barricade. The ref didn't see it, and Batista rolls in to beat the ten-count. Batista is the new no. 1 contender. Kane completely wrestled that match as a face.

A second Avatar commercial for the kids. Wait. That one said the film has not been rated, but the first-hour's ad said it's PG-13. WHY DOES THIS CAMPAIGN BEDEVIL ME?

Vickie Guerrero takes the stage to ungodly boos to introduce the next IC champ and her boyfriend.

IC champ John Morrison vs. Eric Escobar
Oh please, oh please, oh please. Eric uses a wristlock to shove Morrison into the corner. Morrison admires his pluck. He returns the favor and suckers Escobar into a dropkick. Eric bails, and Morrison topples him with a springboard moonsault to the floor. Vickie distracts him long enough for Escobar to hit a dropkick from the ring. He charges the champ into the apron before rolling him in. Are Morrison's ribs still tender from the Ziggler matches? Escobar gets two off a backdrop. He runs into a leg lariat and forearms. Escobar corners him, but Morrison connects with the Flying Chuck to set up Starship Pain. It gets three (even though it wasn't a clean hit), and I finally exhale. Vickie screams at Eric in the ring. She slaps him after screaming that they're through. He chases her backstage to insult her. No, he's the one breaking up with HER. So there.

The RAW Rebound shows how Seamus got the title shot against Cena. Batista joins the commentators at ringside to watch the champ. He takes the headset but again says nothing.

World champion The Undertaker vs. unified tag champ Chris Jericho
Here's a repeat from two weeks ago in England. Chris looked strong and lost only when he put himself in a position for Hell's Gate. Taker's back to his duster coat and hat in lieu of his leather druid robe, meaning we see the belt around his waist as he enters. He eyes both Batista and Jericho. There's no talk of Jericho fearing the dead man this week. He gets pummeled in the corner to start the match. Here's an early Old School. Jericho is shoved to the ropes and kicks him. Taker gives him the deadpan stare before clotheslining him out, practically at Batista's feet. Not a strong showing so far by our hero. To the ads!

Here's the first-hour Avatar ad again, and it definitely has a PG-13 rating attached.

We're back with Taker walking Jericho to the corner. He shoves him out again and follows with a boot on the prone Jericho. Apron legdrop follows. Is this a message for the new top contender? He approaches Taker outside and casually sits back down with a smirk. As Taker goes to the apron again, he walks into a springboard dropkick. Jericho rolls him back in and chokes him on the ropes by standing on his back. Taker fights out of the corner, but Jericho hits a missile dropkick for two. He slaps on a headlock as Batista watches. I just realized that he can hear the announcers as they narrate the scene, telling him out loud how to play the role. He's getting on-air direction.

Taker fights out, but a dropkick puts him down for two. Jericho looks exhausted, winded. Back to the headlock. Taker escapes with a backdrop. They trade punches until Taker uses the avalanche/Snake Eyes/running boot/legdrop combo. It gets two. He gestures for a chokeslam. Jericho evades. Taker grabs him for a Tombstone. Jericho wriggles free to use a running bulldog. Lionsault connects. He poses, and Taker sits up to goozle him. The chokeslam sets up the Tombstone, but Batista charges in to clip the knee. He grabs a chair as Jericho pops up for a Codebreaker. He rolls out as Batista slides in to chair the champ. Striker reminds us this foreshadows the type of offense we can see at TLC. Lots of chairshots flatten Taker, and Batista stands triumphant.

Interesting show. Punk has a new angle/bodyguard. Escobar has the makings of a face turn. Batista is chasing Taker. I'm curious where Rey, Ziggler, and McIntyre go from here.


---

"To be the man, you gotta beat demands." -- The Lovely Mrs. Tracker
Promote this thread!
djp
Morcilla



Since: 16.2.07
From: 3rd Floor, NW window

Since last post: 408 days
Last activity: 311 days

#2 Posted on | Instant Rating: 4.49
I hate the Batista push but whatever. He still sucks.

I had no idea that was Festus. It looked like the lost DX member ready to invade WCW. I'd definitely go with 'artifact' as opposed to 'throwback' as far as the outfit goes.
Oliver
Scrapple



Since: 20.6.02

Since last post: 1089 days
Last activity: 1083 days

#3 Posted on | Instant Rating: 3.38
I could spend hours watching and listening to CM Punk do heel promos. He's captivating and he's incredible on the stick. Not sure yet about Luke (Don't call me Festus) Gallos but he could prove to be good. I just wish he got a chance to talk a bit.

Please, WWE - do us all a favour, and keep Striker on Smackdown.


---





SAMURAI SENTAI SHINKENGER!
JustinShapiro
Scrapple
Moderator




Since: 12.12.01
From: Pittsburgh, PA

Since last post: 94 days
Last activity: 17 days

#4 Posted on | Instant Rating: 8.51
Congratulations! You should name your baby Sheamus to commemorate.


---

Striker: "huge Saihiro bomb"?

---


That must be "Saito." Matt Striker is lucky that his Japanese references go over the production people's heads, whereas JBL had to be constantly told to shut the fuck up about the 1962 Packers.


---

He opens the bag to reveal the Jeff Hardy DVD, and God bless continuity.

---


Continuity shall only be blessed if Slam Master J confronts Punk next week. I think Punk decisively beat Truth at Survivors so I hope it's Punk vs. Matt at TLC. Not that I wouldn't be touched if Cryme Tyme came to the aid of their boy Jesse.


---

I'm curious where Rey, Ziggler, and McIntyre go from here.

---


Respectively: the hospital, sadly nowhere, and I'm guessing an IC title feud based on JoMo telling Teddy he wanted a shot at any of the three survivors.
Peter The Hegemon
Lap cheong



Since: 11.2.03
From: Hackettstown, NJ

Since last post: 12 days
Last activity: 1 day

#5 Posted on | Instant Rating: 7.03
If they're going to acknowledge that that's Festus on the air, they really ought to make an angle about it. Have Punk say that everyone else enabled Festus, thought it was funny to see him be catatonic half the time and such, but Punk respects him and treats him like a man (while, of course, he doesn't really treat him all that well).

Matt, congratulations on your news. Here's hoping that everything goes well and everyone is very healthy. I'm sure if that's true that joy will follow.
It's False
Scrapple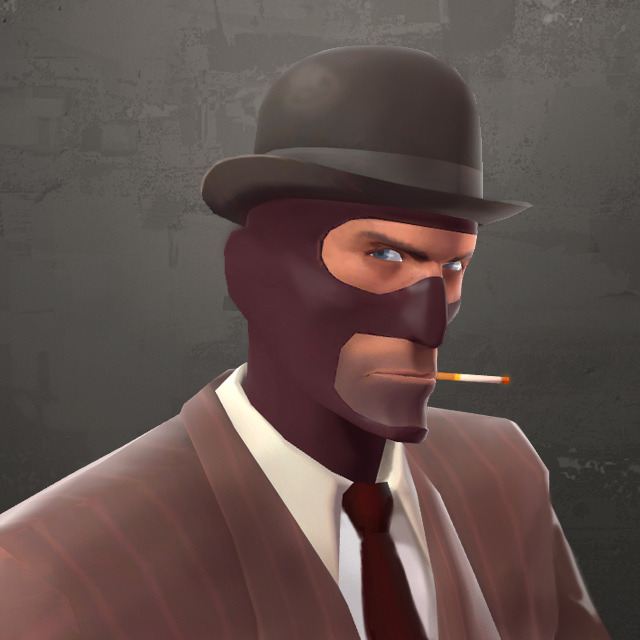 Since: 20.6.02
From: I am the Tag Team Champions!

Since last post: 548 days
Last activity: 337 days

#6 Posted on | Instant Rating: 4.32
It's a wonder how quickly the Festus character runs its course once he's separated from his tag team partner a few months after they debuted. I don't see this new gimmick having a much longer shelf life.

Kinda questioned the idea of giving Jericho a non-title match (having Batista cost Jericho the title could have gone a lot farther, as far as setting up future matches), but I guess they'd rather do the pedestrian setup for a Jericho & Batista/UT & Kane tag match next week.

Matt, I was also holding my breath through the whole Morrison/Escobar match. If Sheamus is getting a main event title match, anything's possible at this point. IC Champion Eric Escobar would have been a nice double-FU to the fans. Congrats on the baby.


---

All hail the Hypno-Toad
hansen9j
Andouille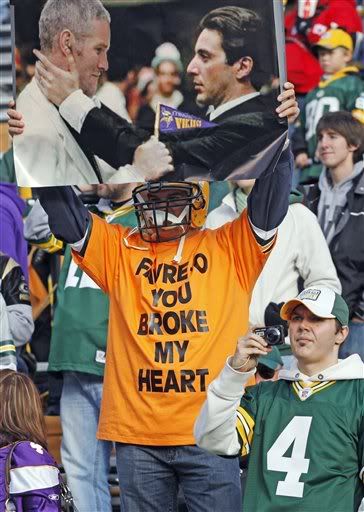 Since: 7.11.02
From: Riderville, SK

Since last post: 26 days
Last activity: 16 hours

#7 Posted on | Instant Rating: 7.53
Originally posted by It's False

---

It's a wonder how quickly the Festus character runs its course once he's separated from his tag team partner a few months after they debuted. I don't see this new gimmick having a much longer shelf life.

---


He certainly could end up with having approximately the same future as such luminaries as The Wall or B-2. But I hope he does better; I always had a soft spot for Festus. And I still remember and love the match he had against Undertaker.


---

It is the policy of the documentary crew to remain true observers and not interfere with its subjects.

Let's Go Riders! (10-7-1, 1st West Division, going to the Grey Cup!)
Go Pack Go! (7-4, 2nd NFC North)
CRZ
Big Brother
Administrator



Since: 9.12.01
From: ミネアポリス

Since last post: 1 day
Last activity: 8 hours


ICQ:
#8 Posted on | Instant Rating: 8.85
Jeez, way to bury the lede. I eagerly await.....your "Avatar" review. ;-)


---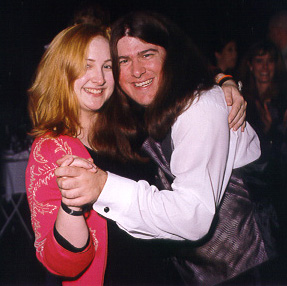 Matt Tracker
Scrapple



Since: 8.5.03
From: North Carolina

Since last post: 2 days
Last activity: 9 hours

#9 Posted on | Instant Rating: 6.67
I appreciate the kind words about the pregnancy. And I'd like to thank Drew McIntyre's brogue for, um, setting the table.


Originally posted by djp

---

I hate the Batista push but whatever. He still sucks.

---


It's a great storyline that suffers when he's in the ring. He's wrestling like a weasel heel instead of a monster, and that kills the drama. In a match with Kane where they exchange knee shots? OK, makes some sense. But to ambush Taker with a clip and THEN go back for a chair is silly. You're f'ing Batista. You're supposed to toss people around.

I swear the WWE has diluted his moveset to minimize the risk of another injury. Speaking of which, that anklelock vanished. He goes after the knees of both Brothers of Destruction and neglects to snap the ankles. This is not a fearsome Vader type. Nor is he showing the smarts he did when he left Evolution. Batista the character is better than Batista the performer.


Originally posted by CRZ

---

Jeez, way to bury the lede. I eagerly await.....your "Avatar" review. ;-)

---


I'm very torn on the film. It should be a mind-blowing effects experience, but the story looks like Dances With Wolves mixed with Pocahontas. I want to see it, but I don't want to hear it.


---

"To be the man, you gotta beat demands." -- The Lovely Mrs. Tracker
JustinShapiro
Scrapple
Moderator




Since: 12.12.01
From: Pittsburgh, PA

Since last post: 94 days
Last activity: 17 days

#10 Posted on | Instant Rating: 8.51
---

He's wrestling like a weasel heel instead of a monster, and that kills the drama.

---


It's the same as when Austin and Undertaker were heels. Based on the nature of their characters, they should've acted really violent and vicious. But doing so just made them more popular. Batista acting as a brutal monster heel has gotten cheered, so they've tried to take away things that made him popular and have him back down instead.
Amos Cochran
Lap cheong



Since: 28.8.09

Since last post: 1150 days
Last activity: 1150 days

#11 Posted on | Instant Rating: 6.01
Originally posted by Matt Tracker

---

Interesting show. Punk has a new angle/bodyguard. Escobar has the makings of a face turn. Batista is chasing Taker. I'm curious where Rey, Ziggler, and McIntyre go from here.

---


Drew Hankinson has always been a good worker in search of a workable character. This could be great for him. Not sure about an Escobar face turn though - I thought that segment was more about writing him off the show.

Dolph needs to head to ECW and feud with Christian.