Matt Tracker
Scrapple



Since: 8.5.03
From: North Carolina

Since last post: 21 days
Last activity: 12 hours

#1 Posted on | Instant Rating: 6.67
Let's look back at Bragging Rights when a frustrated Batista seemingly ended La Familia by going Hulk (the green or red one, not the orange one) on Rey Mysterio.

GM Teddy Long starts things off in the ring. Todd Grisham and Matt Striker are your hosts from an unidentified city. Teddy congratulates the SmackDown 7 for making his show the "superior A show in the WWE." He's troubled however by the Rey/Dave split and says the two will meet a heart-to-heart conversation to settle their differences. And isn't that why we watch wrestling? He says champ Undertaker will meet Big Show for the title at Survivor Series.

That brings out Show's unified championship partner Chris Jericho (with belts and PPV trophy). Teddy takes the trophy and hands it to someone ringside. Jericho says he's the crown jewel of the show, the face of SmackDown. Jericho says he deserves Show's title shot after leading the SD 7 to glory single-handedly. Co-captain Kane objects and says the trophy and bragging rights are as much his. He wants the title shot. Jericho reminds him who got the pinfall and also that Kane's record against Taker is "spotty at best." Jericho claims to be the hero on this show, and he dismisses Kane. That gets him a goozle, but Teddy talks kane out of chokeslamming him. Teddy can't remove Show from the match, but he makes the match a triple threat to compete with RAW's PPV main event. Jericho and Kane will meet tonight, and the winner gets that last slot.

IC champ John Morrison vs. Dolph Ziggler
Yeah, we've been here before. Remember when Morrison offered Rey a return match for the title? Striker notes the IC belt was originally meant to be defended only in North and South America. Ziggler walks out with a mic to remind John he was the only SD superstar who lost at the PPV. Ziggler likes his chances tonight. Morrison reminds Ziggler he didn't even get to the PPV. Reversals to start. Ziggler lands on his feet from a hiptoss and runs into a big flapjack. Morrison follows with the standing shooting star for two. Striker notes that Morrison might have won had he not wasted time with gestures of arrogance, something Striker claims he never indulged in during his ring career. Grisham says he was too busy losing to waste time with arrogance. Ziggler sends John into the ringpost and takes over. Our hosts say a win here can make Dolph the number one contender again, and then they turn to the importance of core strength with these guys' impressive abs. Ziggler hits that reverse power slam out of the corner. It gets two.

After an ad break, Ziggler is using a deep chinlock. Morrison fights out, and Ziggler slams his head to the mat. A running snapmare keeps him down. Now Striker praises Ziggler's arrogance, but Todd says he is becoming a Dan Marino: talented but without gold. Morrison backdrops Dolph to begin the comeback. Clotheslines and leg lariat follow. A backslide gets two. Dolph follows with a shortarm powerslam. A dropkick is turned into a slinsghot, but Dolph lands on his feet. He pounces off the top, but Morrison evades and hits the Flying Chuck. It gets two. Ziggler escapes Starship Pain and lures him out. He sweeps the leg on the apron, knocking Morrison flat. He scoops him up from behind and wheelbarrow slams him on the announce table. He slides in for a countout win. Is he the top contender again? It's gotta help.

We see another video package of Dave's meltdown, and Todd says Rey will later ask for an explanation. Sounds to me like Dave gave him one already: Rey blocked a three-count for the title.

Backstage, Teddy greets Vince McMahon. Vince says the PPV trophy win could take Teddy off probation. CM Punk walks in to complain to Vince that he didn't get Show's title shot. He mentions Show isn't even on the SD roster. Huh. I never noticed. And Punk's not in the Jericho/Kane match for the last main-event spot. He blames ref Scott Armstrong for screwing up last week's submission match, and that sparks Vince's brain. He says Punk can't get into the title match ("how many chances do you get?" See, Dolph? SEE?). Instead, he makes a match between Punk and Armstrong. Punk loves the idea, but Teddy is a tad disgusted.

Beth Phoenix vs. Jenny Brooks
Wow, when was the last time we saw a female jobber? Striker says Jenny beat Beth in the amateur ranks for varsity wrestling so Phoenix is looking for payback tonight. It's an old-fashioned squash, the kind they don't make anymore. Striker says Brooks has kickboxing skills, but she never gets to use them. A delayed suplex sets up a chokeslam backbreaker and a beefy clothesline. Glam Slam finishes just like that. Beth preens a tad before pinning, and it reminds me of the humor she displayed with Santino.
We go to break with more PPV video saying Rey will ask for an explanation.

When we return, we see Divide the Day, the band that provided the new theme. Vickie Guerrero, dressed as royalty, introduces Eric Escobar, who continues to look at best like a refugee from the Boriquas/biker feud from the Attitude era. The announcers wonder who's using who more.

Eric Escobar vs. Matt Hardy
This is a return match for Eric's win a few weeks back. Hardy gets a huge chant. I root for Matt, I really do, but his floppy forearms are atrocious. He hits a tasty moonsault for two however but hurts his knee on the landing. Striker points out that Vickie informs Eric this in Spanish. Eric takes over in the most generic fashion possible. Striker tries to make it more interesting by mentioning tendons and ligaments, and I hope to hear him call a Knox match soon. Matt is hobbled but fights back. A cutter out of nowhere gets the pin. Princess Vickie is unhappy.

A new video package shows Dave kicking Rey in the mush last Sunday. Again we're told Rey will seek an explanation. Remember this.

After the break, another different video package shows Rey stopping the PPV pinfall that could have given Dave the title. Dave is tired of almost winning and Rey stabbing him in the back. "Rey … I'm gonna rip your head off." And he does. What more explanation do we need? Rey begs for mercy before Dave boots him. Back to the SD arena, and Rey takes to the ring. Rey says he was initially angry but simmered down and realized he wanted to maintain the family-like bond. Dave's his best friend in the world. Still. He calls for Dave to come out so they can straighten it out. "Like men. Like family that we are."

Dave, looking completely bad ass, slowly walks to the ring. The crowd cheers his arrival and then remembers what he did. some boos creep in. Dave accuses Rey of calling him out, and Rey denies it. They are dressed alike, we note. Dave speaks in his quiet intensity, and he knocks this scene out of the park. The dialogue is no great shakes, but he plays the emotion exactly right. He gives Rey one chance to walk out of "his" ring, but Rey refuses. Rey reminds him it was a fatal fourway but says he'll let the beating stay in the past because he cares for Dave as a brother. Their ties will last beyond their careers.

Dave ain't having it and says Rey realizes how easily Dave beat him down, how he doesn't have backup anymore, how he stabbed Batista in the back, and that Dave could go Hulk again unless Rey leaves the ring. Rey says he would never have taken the match had he known it would have led to this. Batista warns him to leave the ring. Rey again refuses and the crowd starts to pick sides. "Look at everything we've been through."

Rey: Look at … Dave. Look at Eddy, man.
Batista: Eddy's dead.
Crowd: OOOOOOOOOHHHHHHHHHH.
Batista: I'm not thinking about Eddy. I'm not thinking about you. I'm thinking about me.

And now the crowd must boo him. He leaves with a swagger and whispered assertions, practically daring Rey to try the family spiel again. Holy crap, if this guy had more than ten wrestling moves, he'd be awesome. I do want to say that Rey didn't ask for an explanation as much as a clarification for both of them.

Backstage, he's intercepted by Matt Hardy, who says he, more than anyone on SD, knows that brothers fight and do things they regret later, as he does about Jeff. And in that sense of regret, he warns Dave away from the same mistakes Matt made. OK, first of all, that's smart, smart writing. Second, Taker and Kane could clear their throats about family squabbles too. But, third ... man, that's smart writing. Dave says nothing and walks outside. Matt turns around, and Dave sneaks back in to clobber Matt. He again leaves without a word. Nicely done.

Drew McIntyre heads to the ring and takes the mic in his Scottish brogue. Allow me to channel a previous SD recapper and mention that The Lovely Mrs. Tracker is SPRUNG~!. Drew says he didn't want to be on the SD 7 to begin with. In regards to his opponent tonight, the party's over. Some catchphrase. Out walks Finlay, and Drew boots him off the apron before the bell rings. Finlay lands on his shoulder, and McIntyre focuses on it by shoving him into the steps and popping him with forearms. He leaves Finlay lying. Unlike Escobar, Drew has the look and intensity to be something. Besides TLMT's baby daddy, of course.

Cryme Tyme hosts an in-ring diva costume contest. Natalya is dressed as a matador, Layla is a female Michael Jackson, Michelle McCool is a sequined devil, and Mickie James is Elektra(!). They each do a little dance before the crowd votes. Natalya and the guys seem to get along very well considering how often the Hart Dynasty has fought them. Layla's Jackson is a bit weak, but her moonwalk is better than Michael Hayes's. Women's champ Michelle poses more than dances. Mickie slowly (badly, wobbly) moves through some ninja poses and wins the audience (Layla came close though). Natalya and Layla give her some grief, and Layla accidentally eats a Natalya clothesline. Mickie decks her but falls to Michelle's sneak attack.

WrestleMania 26 tickets go on sale in eight days.

CM Punk vs. Scott Armstrong
Punk yells "it's clobbering time" on the stage, and it's like he's petitioning to be my favorite wrestler each week. The miles of smiles continue. Todd is aghast that he, a three-time world champion, wants to fight a referee. Striker doesn't condone it, but he understands the need to assert a proper hierarchy. Armstrong gets no entrance music, and he wrestles in his ref outfit, making it look like a two-on-one ref handicap match. Punk corners and berates him. Then he slaps him. Scott bows up, punches back, and wobbles Punk. Punk gets mad and kicks him down. Punk is letting his chest hair grow out, and it's a distinctive look these days. Scott doesn't quite sell the G2S right, but you get the idea. Punk gets the pin and continues to antagonize an unconscious ref.

Just announced: Batista vs. Matt Hardy next week! Does Matt get stretchered after an anklelock? Speaking of stretchered, is Khali gone for good?

Unified tag champ Chris Jericho vs. Kane
Jericho hops outside to start the match. He tentatively comes back and slaps Kane. He avoids a punch and replies with forearms. Kane Oklahoma Slams him off the ropes for two. A running seated dropkick also gets two. Striker notes Kane, if he wins, would be the smallest man in the triple threat match. Jericho corners Kane and boots him down. Kane responds in kind and misses an elbow drop. Jericho uses his own running seated dropkick for two. He escapes a chokeslam, and Kane escapes the walls. Jericho is booted outside. Kane follows him out and ends up sailing into the railing. Striker mentions the "savvy of the Lionheart Chris Jericho," and my jaw falls open. It's been YEARS since I heard that. Since someone is outside the ring, that means we go to ads.

Jericho is giving Kane the boot and chokes in the corner as we come back. The guillotine keeps him down and sets up a clasped-hand headlock. Kane powers out, and Chris runs into a side slam. Kane goes to consecutive clotheslines, and I realize that he's wrestling as a face here. Another sideslam out of the corner gets two. Jericho enziguris him outside to end the momentum. The springboard dropkick is caught in a choke, but Jericho elbows out. He takes a big boot for two. He avoids a third sideslam and hits the Codebreaker. He's too slow to pin and only gets two. Jericho sets up and hits a lovely Lionsault, but Kane catches him for a chokeslam. It's too close to the ropes, and Chris rolls out. Kane sees this and is exasperated. Instead of going for a countout win, he shoves Jericho back inside and only gets two. Jericho slips out of a Snake Eyes and clips the knee. That sets up the Walls, and Kane reaches the ropes. He decks Jericho in the corner but is caught going up top. Jericho tries to superplex him. Kane headbutts him down to prepare the flying clothesline. He launches, and Jericho catches him in the Codebreaker again. That gets three, and he's in the title match with his partner and Undertaker.

The superior A-show barely shows the champ for the entire two hours. Interesting. That leaves it to Rey, Dave, and Jericho to carry the show, which they do. Ably. I hope JR gets healthy, but I'll enjoy Striker while we've got him. I do not hope, however, that a second consecutive PPV title match sees tag partners fight each other to give Taker a victory.



---

"To be the man, you gotta beat demands." -- The Lovely Mrs. Tracker
Promote this thread!
John Orquiola
Scrapple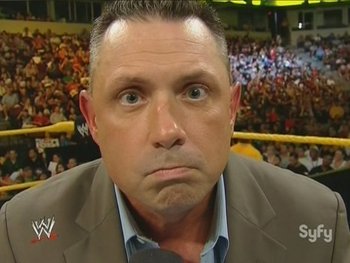 Since: 28.2.02
From: Boston

Since last post: 1543 days
Last activity: 1543 days

#2 Posted on | Instant Rating: 4.75
Originally posted by Matt Tracker

---

Dave, looking completely bad ass, slowly walks to the ring.

---


I miss the days when Batista would wear suit trousers, a suit jacket and a wife beater. Nothing but class. Big Bully Batista is working like gangbusters for me.

Loved Vince's praising of Teddy Long this week. "You keep this up, you might finally get off that probation!" What's it gonna take?! No one rues the day Donald Trump announced guest hosts on RAW more than Teddy Long. Vince can't be on RAW therefore he makes Teddy Long's life miserable. I bet Teddy wishes Vince would harass Tiffany once in a while.
It's False
Scrapple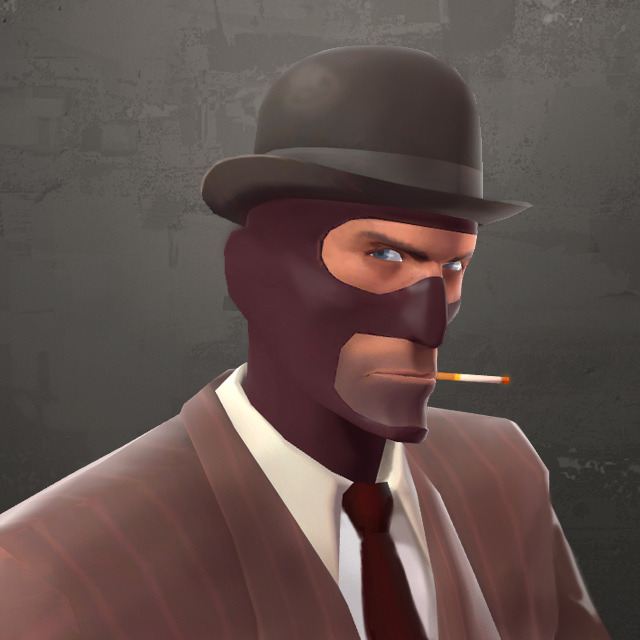 Since: 20.6.02
From: I am the Tag Team Champions!

Since last post: 182 days
Last activity: 120 days

#3 Posted on | Instant Rating: 4.32
Absolutely loving the start to the Batista/Rey feud. If they don't screw this up, we've got a potential Feud of the Year right here. I'm almost wishing we DID get Cena to SmackDown!, because a Cena/Batista Wrestlemania could be awesome. This show's on a roll in terms of building wrestling's hottest heel acts.


---

All hail the Hypno-Toad
CruelAngel777
Sujuk



Since: 7.4.02

Since last post: 774 days
Last activity: 756 days

#4 Posted on | Instant Rating: 2.36
So far the Batista/Rey feud is progressing exceptionally well. The fact that Batista generally seems hurt that Rey stopped him from winning the title, even though it was every man from himself seems soo realistic. It's like being upset with a good friend cause he's dating a girl you didn't move fast enough on. I also like the slow burn. Batista could of "ripped his head off" the entire confrontation, but Rey won't back down out of genuine concern. The Concern vs. Betrayal angle, plus the size difference, and the history between the two of them. If they don't make Rey look too weak this feud could be epic!
JustinShapiro
Scrapple
Moderator




Since: 12.12.01
From: Pittsburgh, PA

Since last post: 143 days
Last activity: 9 days

#5 Posted on | Instant Rating: 8.51
Originally posted by It's False

---

I'm almost wishing we DID get Cena to SmackDown!, because a Cena/Batista Wrestlemania could be awesome.

---


I'm thinking we're going to get that regardless. OTOH, I don't much want Undertaker vs. Vince, even if I'm sure Vince could do some great promos and it'd be funny to see him in the streak victim package every year.
redsoxnation
Scrapple



Since: 24.7.02

Since last post: 1906 days
Last activity: 1906 days

#6 Posted on | Instant Rating: 4.71
Originally posted by JustinShapiro

---

Originally posted by It's False

---

I'm almost wishing we DID get Cena to SmackDown!, because a Cena/Batista Wrestlemania could be awesome.

---



I'm thinking we're going to get that regardless. OTOH, I don't much want Undertaker vs. Vince, even if I'm sure Vince could do some great promos and it'd be funny to see him in the streak victim package every year.

---







Since he made the streak, I'd like to see Vince be the one to break the streak. Of course, it would have to be a No-DQ match, and every guy Taker has gone over at Mania, outside of Bossman, would interfere and cause Taker to lose (Kane gets to take 2 shots).
Big Bad
Scrapple



Since: 4.1.02
From: Dorchester, Ontario

Since last post: 73 days
Last activity: 8 days

#7 Posted on | Instant Rating: 5.63
Vince would literally be the worst person possible to break the streak, if anyone has to do it at all. I wouldn't mind seeing Vince in a match, necessarily....a situation where Vince books UT against someone else first and then wants to face 'Taker himself afterwards would be a cool scenario.


---

Kirk, crackers are a family food. Happy families. Maybe single people eat crackers, we don't know. Frankly, we don't want to know. It's a market we can do without.
BigDaddyLoco
Scrapple



Since: 2.1.02

Since last post: 31 days
Last activity: 18 days

#8 Posted on | Instant Rating: 3.74
I'm not a Batista fan, but at least they have him in an interesting feud and with someone who I think he will be able to put on some good matches with. All this talk about him and Cena at WM though makes me wonder on what the over/under is on him being hurt before WM.


Amos Cochran
Lap cheong



Since: 28.8.09

Since last post: 1358 days
Last activity: 1358 days

#9 Posted on | Instant Rating: 6.53
I thought the obvious direction for Taker at next year's WrestleMania was Swagger, so they can do streak versus streak.

I hope and pray that Jericho takes the belt at SS.

Escobar is....not good. Buuut it means I can admire Vickie every week. Her new hair works for me.
CEOIII
Bockwurst



Since: 25.7.02
From: Franklin, PA

Since last post: 583 days
Last activity: 421 days

#10 Posted on | Instant Rating: 1.75
Originally posted by Amos Cochran

---

I thought the obvious direction for Taker at next year's WrestleMania was Swagger, so they can do streak versus streak.

---


Swagger's only promised to be undefeated for the rest of this year. He'll probably lose either at Armageddon* or on Dec. 28th.

*or whatever the Dec. PPV is called now


---

I'm Charlie Owens, good night, and good luck.
blackdragon
Bauerwurst



Since: 8.12.06
From: Georgia

Since last post: 2301 days
Last activity: 2300 days

#11 Posted on | Instant Rating: 5.20
Besides, wasn't that the selling point with Edge/UT at whatever WM they faced off at?


---

Cena can't be beat because he's some unholy genetic recombinate of superstars past. I mean, you might as well call him John "Realest of the Real, Sargent Rock - Cold - A - Mania" Cena.
hansen9j
Andouille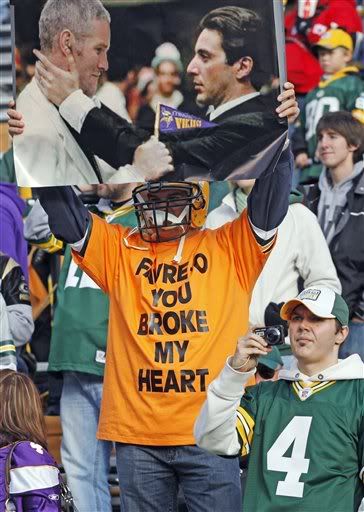 Since: 7.11.02
From: Riderville, SK

Since last post: 6 days
Last activity: 5 hours

#12 Posted on | Instant Rating: 7.47
Originally posted by CEOIII

---

Originally posted by Amos Cochran

---

I thought the obvious direction for Taker at next year's WrestleMania was Swagger, so they can do streak versus streak.

---



Swagger's only promised to be undefeated for the rest of this year. He'll probably lose either at Armageddon* or on Dec. 28th.

*or whatever the Dec. PPV is called now

---


Or they've already forgotten.


Originally posted by blackdragon

---

Besides, wasn't that the selling point with Edge/UT at whatever WM they faced off at?

---


It was *A* selling point. But saying that you can't repeat streak vs. streak gimmicks is like saying that you're only allowed to have *ONE* wrestler say that he will be the one to defeat Undertaker because he is not afraid of him.


---

It is the policy of the documentary crew to remain true observers and not interfere with its subjects.

Let's Go Riders! (9-7-1, 2nd West Division, 2nd or better clinched)

Go Pack Go! (4-3, T-2nd NFC North)