Super Shane Spear
Bierwurst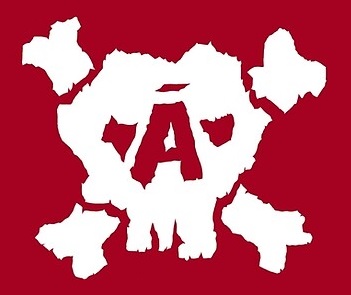 Since: 2.1.02
From: Sector 7 Slums

Since last post: 2928 days
Last activity: 2928 days

#1 Posted on | Instant Rating: 5.62
Deuce, Domino & Maryse Ouellet d. Jesse, Festus & Cherry (pinfall Maryse/Cherry, 6:17)

- The continued evolution of Cherry as a in-ring performer continues as she gets the hot tag honors over Festus here. And don't ask me how, but Cherry is over big time in her new role. She also managed to nearly break Maryse's neck with a stunner. No interaction with either her ex-boyfriend or her brother and Maryse (rightfully) gets the win. Yay for the underrated third-tier Diva feud. Yay for a toned down, logical Festus match. And yay for D&D delaying being released for another month or so.

Finley d. Chuck Palumbo (pinfall, 9:54)

- Chuck Palumbo dominated this match, and seems to have slid comfortably into the Umaga/Snitsky heavyweight jobber to the stars role. It's good to see that he can hold people's attention in a double digit length match. It helps when the opponent is willing to bump like a maniac for you. We'll see this process repeated later with Batista and Undertaker. It's one of my favorite things as of late on Smackdown (and starting to creep in on RAW) where the kids are allowed to play along with the untouchables, where Finley is currently residing. Two pop-ups from Hornswoggle, one with a water gun and one with Green Mist (again, logically enough.)

David Batista d. Montel Vontavious Porter (pinfall, 13:56 - minus 3:12 commericals)

- This match was made on the fly after Batista saved Teddy Long on MVP's show. They still haven't offically given Long the RAW job, but we may have seen the last of him on Smackdown as he got Batista's endorsement as a good GM.

- Another great match turned in this week from Big Dave. MVP, proving that he may not watch RAW film, chose not to go for the injured knee that Batista suffered in the Jericho match. Batista actually pulled off a sweet looking leapfrog on that leg early. However, MVP did land one of his best boots of his career with Batista bumping full out over the top rope. MVP also lucked into injuring Batista's left arm which he was able to abuse for the rest of the match. Dave did eventually come back with one-armed spears, pinebusters, and bombs. The point to be made here is that HBK didn't wrestle at all this week, while Batista wrestle two LONG matches, getting two injuries in the process, knee and now arm. With one week until ONS, you can actually make Michaels a considerable favorite.

Vladimir Kozlov d. Nunzio (pinfall, 1:58)

- Kozlov continues his rise through the lower card. The key here will be looking ahead to the next tier he runs through. Now that he's gone through the first line of "Named Wrestlers" against Nunzio and Funaki, the next step is Jimmy Yang, Shannon Moore, Jesse, and maybe Kofi (no not Kofi, would they?) The problem you face is that we are only two or three years removed from the LAST time we've seen this with Khali, and then Hassan before him. Kozlov, who appears to have more in the way of skill set than most, needs to break out in this next level. Sadly, he's not doing it yet, as this match (and last week) was basically stolen by Foley insisting on making it Foley's Comedy Hour. Eh, whatever, more on him later. The point being Kozlov needs to quit the three-step wrestling moves and start just kicking the shit out of people Tajiri style. Oh, and enough already, just give him some Goldberg music too.

- I didn't know I had that much to say about Vladimir Kozlov.

Kofi Kingston & Matt Hardy d. Elijah Burke & "The Gol" Shelton Benjamin (pinfall Kofi/Shelton, 4:50)

- Even the HD-tron hates Benjamin, malfunctioning on his GOLD STANDARD entrance. The announcing team actually brings up that Kofi lost his first match on ECW Tuesday, so it's time to get him his win back. Matt Hardy is kind of lost right now, as nobody on the legit Smackdown roster is really in a place to challenge him of the US title. Oddly enough, ECW is ripe with heels that could keep him busy for a while. Benjamin, Burke, CM Punk (face v face), Chavo, Miz, and Morrison could all go toe-to-toe with Hardy realistically. Maybe it's time for a move. The match was paint-by-numbers mostly. Side Effect -> People's Leg Drop -> Trouble in Paradise. Send em home happy I guess. Foley's Comedy Hour was in full effect here.

The Undertaker d. Chavo Guerrero (pinfall, 5:24)

- Chavo hung in there for a while. Only limited outside shenanigans, with the three Edges ejected in the middle of the match, and Bam Neely basically being a non-factor. Also, the Chavo face turn is either scrapped or going to be slow burning as Chavo takes little umbrage to being in the match in the first place, and Edge et al chose not to abandon him before the match. Taker finishes with a tombstone, and goes home a winner.

Also....

- Edge will fight The Undertaker under TLC rules at One Night Stand. Cole pointed out a few times that Edge has been involved in all the TLC matches in WWE history (close Cole, six out of seven, but even I had to wikipedia that.) Undertaker also gets hung with a Ric Flair exile stipulation if he loses. I'd complain that it's the 115th Edge v Taker match this year, but hey, it's not like I watch Smackdown for the main event, right?

- Mick may find that "finding his rhythm" as a broadcaster is just as challenging as getting hired by the WWE back in the day -- Jim Ross, on his blog last week. Foley once again swung and misses on Friday. I don't know what to do here, because Foley is probably my favorite wrestler of all-time, but going into his second month of being a lead colour commentator he is strug-a-ling. Way too much self-promotion (I INVENTED TLC, I WAS A GREAT COMMISH, I CAN WRITE BOOKS, ME ME ME) and twenty minute stories. Foley and his comedy hour need to be swapped with ECW to develop. Michael Cole is starting to show signs of his heavy lifting, and I think a reuniting with the depressed-to-the-point-of-casual-clothing Tazz is something that needs to happen now.

Predicted Smackdown for next week
-----------------------------------------
Batista vs. Mark Henry
Jimmy Wang Yang & Shannon Moore & Cherry vs. Deuce, Domino & Maryse
Vladimir Kozlov vs. Jamie Noble
MVP, Chuck Palumbo, The Miz & John Morrison vs. Kofi Kingston, Matt Hardy, CM Punk & Finley
Undertaker vs. Curt Hawkins & Zack Ryder (tables match)
Promote this thread!
JustinShapiro
Scrapple
Moderator




Since: 12.12.01
From: Pittsburgh, PA

Since last post: 53 days
Last activity: 8 days

#2 Posted on | Instant Rating: 8.34
I think MVP has lost every match he's been in since his fellow n**g* Michael Hayes was suspended, plus the perfect feud between Hayes' boys MVP and Matt Hardy was completely blown once they got to the endgame. NERD POLITICAL SPITE
Santa Sangre
Bockwurst



Since: 21.6.02
From: Germany

Since last post: 665 days
Last activity: 665 days

#3 Posted on
Thanks for the SD! thread. Haven't seen a recap of this show in a while around here. I usually fall asleep during the show not because it's bad just from being tired. Only was able to catch the main event last night, but this show looks like it was good enough to catch the Monday replay.

I really don't think they would put Kofi in there with Kozlov. Haven't seen Kozlov much yet but to have two almost brand new guys in there together probably wouldn't fare well.

I'd love to see Kozlov work his way up to Jericho somehow. And Kofi, well Kofi's for the kids. Reminds me of Rocky Mavia with that huge smile on his face. If that gimmick gets over than he deserves a raise.


---

"I'm one of the last cats, puttin the flavor back into rap"
redsoxnation
Scrapple



Since: 24.7.02

Since last post: 1815 days
Last activity: 1815 days

#4 Posted on | Instant Rating: 4.99
If Foley is a failure as an announcer, they do have a potential candidate in house that could appeal to the expanding European market. Yes, the great wrestler from Dusseldorf, Germany: Baron Von Stevie http://www.youtube.com/watch?v=S22hE4KHu5k. Besides providing an opportunity for the masses to hear Wagner, it would also eliminate the When does Stevie Richards get dumped question that occurs each time they adjust the roster.
geemoney
Scrapple



Since: 26.1.03
From: Naples, FL

Since last post: 8 days
Last activity: 3 min.

#5 Posted on | Instant Rating: 6.57
I didn't get to see this week's show, but I have really liked Foley on commentary thus far. I don't think he's as good as JBL was (yet), but he's got a different style. And he's already worlds better than Coach. Last week, he was the one entertaining part of Kozlov's match, especially when he started singing a theme for Kozlov after he won (since Vlad doesn't have one).