ScreamingHeadGuy
Frankfurter



Since: 1.2.02
From: Appleton, WI

Since last post: 2261 days
Last activity: 2261 days

#1 Posted on | Instant Rating: 6.53
It's my life, my time, my rights, my rhyme. It's Ssssmackdown!, from Mohegan Sun Casino...and a Fashion Report, too!

Already in the ring, Heyman, in black suit, white shirt and silver tie. Interrupting is Cena, in white football jersey (#33 - Rucker), backwards red cap, denim shorts and lock 'n chain. Heyman is flustered; Cena talks much smack. Cena sets Paul up for the FU, but Rhyno makes the save. Gore! Gore! Gore!

Rey, in black mask, black muscelshirt, and white warmups, wearing the Cruiserweight Title, joins Tazz, in black suit, white shirt and orange/white tie, and Cole, in grey suit and white shirt, on commentary.

Noble, in denim shorts, with Nidia, in purple top, Daisy Dukes, and genuine imitation mock mink coat, vs. Tajiri, in black pants with yellow dragon and flaming left hem, with Akio and Sakota, both in black tshirts and navy-blue pinstriped slacks. Hebner is the official, in the blue shirt. Mucho outside shenanigans with the seconds and Rey. NOble with teh pin. Average match. Post-match, Noble lies to a comatose Nidia.

FOOTAGE! of Cena not hitting the FU, thanks to Rhyno. Now Heyman is on the stage - a raised platform on said stage, even; he proclaims that he has booked Cena vs. Rhyno. If Cena loses, his mouth shall be washed with soap; if Rhyno loses, Paul shall have his mouth washed, instead.

FOOTAGE! from last week - Holly chokes BigShow with a chair. In the back, BigShow, in neckbrace and black shirt, surrounded by a gaggle of rent-a-cops and Josh, speaks. Lesnar arrives to chime-in. Show announces he has a 50-foot restraining order against Holly. Lesnar says he'll be by Show's side all night.

Tazz and Cole discuss, and show FOOTAGE! (with music) of Guerreros vs. Bashams from last week, and the post-match happenings. Presently, Angle visits Eddie, in his lockerroom; Kurt is appologetic. Will there be a Chavo vs. Eddie match at the Rumble? Eddie refuses to wrestle. Eddie does tell Kurt to butt-out of family business, though.

Rikishi, in black manskirt with dragon on red star, "Rikishi" belt, and tassled thong, and Scotty 2 Hotty, in neon-green muscleshirt and black pants with white piping, vs Dawn Marie-Wilson(?), in red mini-dress with "see-my-boobs" window. Dawn announces that Paul has booked Rikishi vs. Scotty - the winner will enter the Royal Rumble. Sparks wears the official's blue shirt. No quarter asked for, none given. Sit-sown -> pin on Scotty. Poor, short match.

FOOTAGE! from the weekend's house shows.

Bashams, both in black leather pants, carrying the Tag Team Titles, with Shaniqua, in silver bikini top and silver hot pants, with riding crop, vs. TWGTT, both in white singlets with red trim. Paul announces, via Tazz, that the winning team advances to the Royal Rumble. Nick Patrick is the referee, in blue (of course). The Bashams are in the "face" corner, but TWGTT seems to be wrestling as faces. Superkick by Shelton, cover by Charlie. Average match.

In the back, Kurt revieves news that Chavo Sr. has arrived.

Tony Chimmel introduces Chavo Sr., in grey suit, blue shirt and diamond-patterned tie. Chavo calls out Eddie, who acquieses, in longsleeved beige tshirt and black jeans. Eddie gets pretty upset. Later, Chavo Jr. appears, in black skull tshirt and blue jeans. The Chavos jump Eddie! Angle arrives to run-off the Chavos.

Moments ago, the last two sentances. During the Break, the Chavos storm off.

FBI - Nunzio in black Italian-flag-butt undies, Johnny in black "FBI" undies, and Chuck, also in black "FBI" undies, with FOOTAGE! of them losing to Benoit last week, vs. Dawn(?). No, vs. each other, sayeth Paul, in a battle-royale-style match. Jimmy Korderas is the referee inside, Mike Sparks is the referee outside. Johnny is eliminated. Seconds later, Chuck is eliminated.

Eddie stalks the back, and finds Angle (who hasn't been shaving his chest lately). Eddie will wrestle Chavo Jr. at the Rumble.

Funaki, already in the ring, in blue fullcuts with white vertical stripes and "Smackdown!" butt, vs. BigShow, in one-strap black singlet and neckbrace, carrying the US Title, with Lesnar and the rent-a-cops. Nick Patrick is the referee. Soon Holly is on the stage, watching. Right hand -> pin. Bad match.

In Heyman's Room of Fun, Paul pumps-up Rhyno by setting him on a holy war against the forces of rap (and via resurrecting the extreme incarnation of Rhyno).

More of the purported "Best Of" Billy Gunn. Yes, he's heelish - we get it already!

Rhyno, in black "Rhyno" singlet, with Paul, vs. Cena, in same as before. Hebner is the referee (I hope he honed-up on the ECW rulebook - tough, seeing as it was already out of business when Hebner began officiating). After a while, with Rhyno firmly in control, Adbreak does its thing.

Rhyno vs. Cena, cont. Rhyno is still in control. Tazz - you again misused the word "angst". Rhyno charges into a table, allowing Cena to hit the FU and get the pin. Nice match. Post-match, Heyman walks off, but Benoit drags him back to the ring for his comeuppance (and there ensues about 10 mintues of comeuppance). Cena and Benoit walk off, friendly.

Overall: A below-average show. The matches were way too short. Tazz's heelishness still feels forced. There was too much bait-and-switch with matches (we never did get that Tag Title match).


---
Fashion Reporter Extraordinaire
Fear not the future. For that is where your dreams will come true.
Promote this thread!
The Vile1
Lap cheong



Since: 4.9.02
From: California

Since last post: 3525 days
Last activity: 3257 days

#2 Posted on | Instant Rating: 4.07
I say strip the title off the big show. Then have a new US title match, and have a guy win it who will defend it regularly, instead of having non-title matches every week.


---

"Just a humble bounty hunter, ma'am."
-Spike Spiegel
Evil Antler God
Potato korv



Since: 10.1.02

Since last post: 4452 days
Last activity: 2578 days

#3 Posted on | Instant Rating: 4.76
Preempted by a Duke game here in Maryland. Thanks UPN, we love you.....

(edited by Evil Antler God on 15.1.04 1927)

---
Anybody can kick people's asses. But it takes a true monster to kick people's asses AND breastfeed at the same time
- Excalibur05
XPacArmy
Frankfurter



Since: 13.5.03
From: Woodbridge, VA

Since last post: 1864 days
Last activity: 1861 days

#4 Posted on | Instant Rating: 2.45
Originally posted by Evil Antler God

---

Preempted by a Duke game here in Maryland. Thanks UPN, we love you.....

(edited by Evil Antler God on 15.1.04 1927)

---


Same thing here in Virginia (I get the Washington D.C. UPN, WDCA20). I have to wait tell Sunday @ 9PM to see Smackdown this week.


---

It's like a koala bear crapped a rainbow in my brain!
thatdude21601
Pickled pork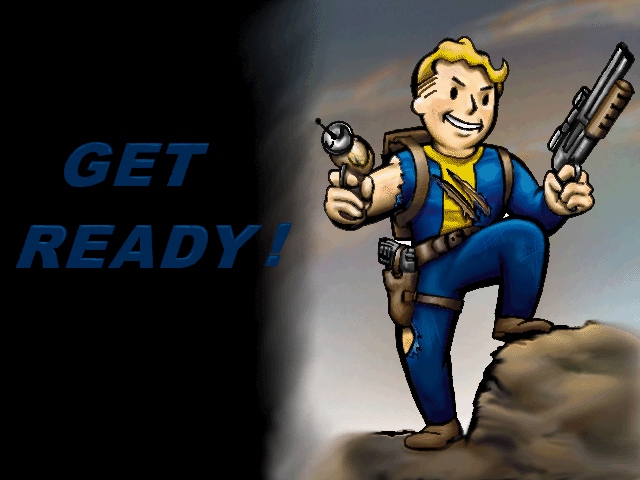 Since: 22.9.03
From: Easton, md

Since last post: 5369 days
Last activity: 5369 days

#5 Posted on | Instant Rating: 0.83
Im in maryland also.......Try channel 24(non cable..baltimore I guess?). Unless the skins play the ravens I have no problems.

Chavo Sr. looked like a better worker than some of the current roster lol.

Tajiri always excites me, even in a crappy match with a crappy blind girl angle. Chicken was done tonight though, so that was nice.

Really though, they have to have more than 3 cruiserweights.

Funaki is my favorite non-wrestling wrestling wrestler.

TWGTT is great...The Basham's are good so that's works out ok. Shelton is the man.(btw is he the first black guy with a pure wrestler gimmic? Not a thug, or a dancer, or have lame kicks)

Why was there trash under the ring barrier?

The ME and end segmant was nice and acceptable if you go by WWE standards. "Chris"


Not a bad show.




(edited by thatdude21601 on 15.1.04 1946)

---

"dubya never talks while cheney is drinking water...check that shit out"

Mr Heel II
Lap cheong



Since: 25.2.02

Since last post: 284 days
Last activity: 16 days

#6 Posted on | Instant Rating: 5.98
The "Heyman Eating Soap" segment was far too long. And Cena sounded like he's been rehearsing vocal technique by listening to tapes of Sha-Na-Na's Bowser.

She Who Resides in my Avatar wants Billy Gunn's number one moment to be his wedding to Chuck. I'm betting on it being something that hasn't happened yet...him winning the Rumble. Or predicting he will, anyway.

Ever notice main eventers can just announce themselves as Royal Rumble entrants, while mid-carders have to fight in stupid matches for slots?

I'll give them this...The rent-a-cops actually looked like rent-a-cops as opposed to local wrestlers dressed as rent-a-cops.

Aw screw it...
drjayphd
Scrapple
Moderator



Since: 22.4.02
From: Outside of Boston

Since last post: 242 days
Last activity: 7 days


ICQ:
#7 Posted on | Instant Rating: 6.95
Mr Heel II: Maybe because there isn't much of a local scene in Uncasville?


And yeah, the soap scene dragged on a bit, but I woulda killed to be there in person. Easily better than Brock's first F5 on the Big Show on free TV.


---

DEAN's Nuggets of Wisdom:

"A-Train could wear a Vampirella outfit and I would toast a load to it."
Alex
Lap cheong



Since: 24.2.02

Since last post: 534 days
Last activity: 44 days

#8 Posted on | Instant Rating: 4.28
Billy Gunn's career highlights seem to consist entirely of him pinning X-Pac.

Any bets as to what his #1 career highlight will be?

I can't think of any other high-profile matches involving X-Pac losing to Billy Gunn...


---

†This will get added at the end of each post you make, below an horizontal line. This should preferably be kept to a small enough size.
Mr Tuesday
Kolbasz



Since: 6.1.02
From: Chicago, IL

Since last post: 2380 days
Last activity: 2085 days

#9 Posted on | Instant Rating: 1.98
Originally posted by The Vile1

---

I say strip the title off the big show. Then have a new US title match, and have a guy win it who will defend it regularly, instead of having non-title matches every week.

---


Won't happen. As far as storylines go, Big Show is in Heyman's camp. AS long as Show's on Heyman's side. Show can defend or not defend the title when he wants.

So, unless Show turns face, itb won't change. Besides, WWE took the belt off Eddie becasue they seemingly didn't want the belt going over (for reasons no one knows, not even WWE).
ParagonOfVirtue
Salami



Since: 20.8.03
From: New Jersey, USA

Since last post: 4836 days
Last activity: 4517 days

#10 Posted on | Instant Rating: 4.54
I've actually enjoyed the two Billy Gunn segments. It HAD to start off as a joke backstage considering how Billy's career has gone, and then it took off. Surprisingly, it's working. The failure of Billy Gunn and the strong hatred fans and smarks alike have for the man is something they can really play off of for legitimate heel heat. I've always thought that he's a decent wrestler and decent on the mic to become a solid upper midcarder, but that has never translated. Giving Gunn a career-long overachiever type of gimmick would work.
Firecracker
Salami



Since: 26.6.02
From: Miami, FL

Since last post: 5093 days
Last activity: 4929 days

#11 Posted on | Instant Rating: 4.11
I enjoyed the show - especially the soap stuff and Rhyno actually main-eventing for once - but the match list seemed weird to me.

We had:
Noble vs Tajiri
Rikishi vs S2H
Bashams vs WGTT
FBI mini-rumble
Show vs Funaki
Cena vs Rhyno

Now is it just me, or were half the matches heel vs heel (with one face vs face match)? That seems odd...


---

Yo, it's me, it's me, it's (points to self) P-A-B!

Marlins are WORLD SERIES CHAMPS!! WOOOO!!!
Ticamo
Boerewors



Since: 19.7.02
From: Trenton, NJ, USA

Since last post: 4308 days
Last activity: 3606 days

#12 Posted on | Instant Rating: 4.77
The show was lackluster to me. The highlights were:

-Eddie's acting. I'm with the person who said he needs an Academy Award. He's awesome.

-Bashams Vs. WGTT... Benjamin continues to impress me. Haas isn't too bad either. And... Well, I don't pay attention to these things, is it me, or did Shaniqua get a boob job? I must have missed that memo. She looks bigger up top.

-Cena and the soap. Sure, it went too long. But I liked it. The crowd, however, seemed more interested in something happening by the 'stage'. Towards the end of this segment, you could REALLY hear the canned heat here. But, I thought it was funny. Maybe it was due to Tazz and Cole NOT talking during this whole thing. It was dead silent.

Three out of many things aren't too bad, but out of 2 hours? That's kinda sad.

Oh, and the Billy Gunn segments are okay, but tonight's highlight of him winning the King of the Ring just makes me think of the Rock's promo on him afterwards. That whole "Oh, Dear God.. it's me, Billy!" or something like that. Now THAT, my friends, is a highlight to me.


---

"Yes, I rather like this God fellow. He's very theatrical, you know, a pestilence here, a plague there. Omnipotence. Gotta get me some of that." - Stewie Griffin
emma
Cherries > Peaches



Since: 1.8.02
From: Phoenix-ish

Since last post: 42 days
Last activity: 3 days

#13 Posted on | Instant Rating: 8.47
Phoenix UPN pre-empted it for a Suns game. (We haven't had that happen since early last basketball season.) We have to wait til Sunday at 3:00pm. Was this the official "pre-empt Smackdown" night?

Ticamo -- yeah, you missed the memo (The W).
Big Bad
Scrapple



Since: 4.1.02
From: Dorchester, Ontario

Since last post: 158 days
Last activity: 10 days

#14 Posted on | Instant Rating: 5.54
Was Big Show's match a Rumble qualifier, or did I imagine that? I thought I saw his face in the "these guys are in the Rumble" shot when Tazz and Cole were running down the PPV card.

Does his match mean that Eddie won't be in the Rumble? Because that sucks. Maybe Eddie/Chavo will be a qualifier for the 30th spot or something.


---

Rob asks Dave and Ric if they want to go backstage to play Hungry Hungry Hippos and Flair and Batista immediately bail. Flair wants to be Green. Man, EVERYBODY wants to be green. Except the girl in the commercials. She wanted to be pink. That either means that the ad agency was sexist or that she was communist. Of course Hungry Hungry Hippos is a rather capitalist game isnít it? No self respecting communist would play Hungry Hungry Hippos. Except Stalin. He LOVED Hungry Hungry Hippos. God, Iíve got no clue what the hell Iím rambling about anymore.-- Matt "Excalibur05" Hocking, Raw Satire writer extraordinaire

You know, I just can't call it the "WWE." I just can't. My body's rejecting it like a bad liver transplant.-- Bill Simmons, espn.com/page2

thatdude21601
Pickled pork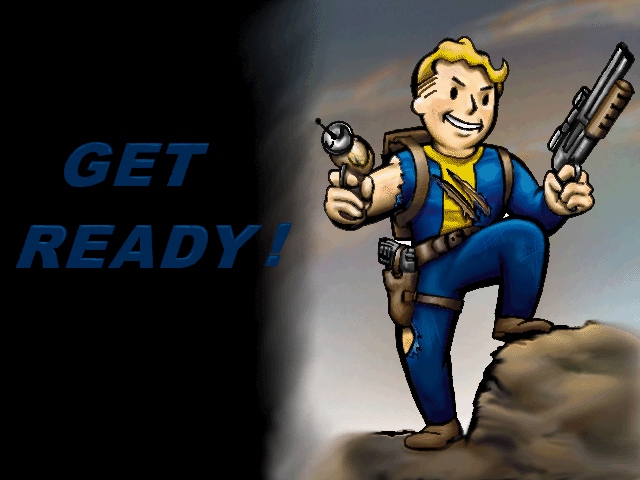 Since: 22.9.03
From: Easton, md

Since last post: 5369 days
Last activity: 5369 days

#15 Posted on | Instant Rating: 0.83
The best thing coming out of Gunn's KOTR win was Edge saying "Don't worry I wont Billy Gunn it" after his win. Oh and ofcourse "Billy Bitchcakes".


---

"dubya never talks while cheney is drinking water...check that shit out"

Dexley's Midnight Jogger
Pepperoni
Moderator



Since: 10.10.02
From: New Hampshire

Since last post: 1775 days
Last activity: 1689 days

#16 Posted on | Instant Rating: 8.17
I thought the FBI did a good job with their segment, especially Nunzio with Palumbo(?) in the corner, yelling "Get out!" Then pointing to his brains with complete joy that he had won the match. Very funny stuff, at least to me.
Spaceman Spiff
Knackwurst



Since: 2.1.02
From: Philly Suburbs

Since last post: 87 days
Last activity: 8 hours

#17 Posted on | Instant Rating: 4.05
Originally posted by Dexley's Midnight Jogger

---

I thought the FBI did a good job with their segment, especially Nunzio with Palumbo(?) in the corner, yelling "Get out!" Then pointing to his brains with complete joy that he had won the match. Very funny stuff, at least to me.

---

I dug that segment, too. I'm a big FBI mark, so I'm sure that helped.

OK show, nothing special. I enjoyed it more than Raw, though.

--Bashams/WGTT was too short, but OK. Wonder if WGTT are turning face? SD needs a top face team now that Eddy & Chavo are feuding.

--Cena/Rhyno was an OK brawl. Wasn't expecting a technical masterpiece from these 2, but it was entertaining enough.

--Tajiri/Knoble was good. I'm a *huge* Knoble fan, and I'm really digging the jealousy angle they're working. He's bringing some great facial reactions (glaring daggers at Rey last week, intense gaze this week while helping Nidia). I really hope the Rey/Knoble match at RR gets some decent time, because I really think these guys have the potential for a **** match if given the time.

--Tres Guerreros segment was all kinds of awesome.

--FBI mini-rumble - as I said above, I liked it. Stamboli stumbling & falling on his ass post-match to sell Chuck's superkick was awesome.

--Rikishi/Scotty - blah.

(edited by Spaceman Spiff on 16.1.04 0857)

---
Mayhem
Scrapple



Since: 25.4.03
From: Nashville, TN

Since last post: 507 days
Last activity: 392 days

#18 Posted on | Instant Rating: 4.60

So I wonder if Rhyno is out of the Vince McMahon doghouse? I think the perfect role for Rhyno is to be Heyman's bruiser bodyguard ... they have history ... I'll admit kinda got chill when Heyman said he needed the "extreeeeeeeeme Rhyno" ...


---

"Yeah cake rocks the body that rocks the party." - Christian

Hoodle
Bauerwurst



Since: 19.12.03

Since last post: 4877 days
Last activity: 4872 days

#19 Posted on | Instant Rating: 3.00
I'm glad others found this show amusing.

I, however, thought it was a complete snoozejob. The Guererro bit was strong, the Brock hiding behind security was cute and the soap bit was strong, but the match itself was kinda long for these two guys.

I do think that Rhyno being Heyman's enforcer is a good idea, in fact I would go so far as to have the "Rhyno only can't be DQ'd stip" apply to all his matches. He did get a "Rhyno sucks" chant out of a crowd that was just DEAD all evening. Thats pretty impressive, I think.

Speaking of the dead crowd, I'm not surprised it was so comatose given the onslaught of jobber matches this show provided. I mean, the only two matches that held any real interest other than the ME were both scrapped in favor Rumble entry matches (the two tag title matches.) Why does WWE think anyone is gonna care about an angle between Rikishi and Scotty? Judging by the crowd's non-existant reaction, I think they agree with me. 2000 ended over three years ago. On the bright side, maybe WWE has finally REALIZED that and is moving on. Please turn Scotty heel and put him in the cruserweight division. Anyone remember that awesome LH title match between Scotty and Dean? Right. There's also no reason Rikishi can't be repackaged and help fill out the midcard now that Benoit and Cena are moving on up.


But back to the tag title matches that weren't. What was the point behind the bait-and-switch?? Why not just make them qualifying matches from the beginning?? Would have saved us from Dawn's completely wooden acting, too. It's not like turning them into qualifying matches was some huge "shocking swerve." Really, what was the point? (We already know Heyman's an asshole.)

In addition to all that, we had a completely useless squash that damaged a potentially usable cruserweight and a three-way battle royal between three HEEL JOBBERS. Whooo.

I missed the wrestling that usually is found on Smackdown. I can appreciate the soap-opera aspect if it's - you know - present, but this show just had nothing really worthwhile.
Spaceman Spiff
Knackwurst



Since: 2.1.02
From: Philly Suburbs

Since last post: 87 days
Last activity: 8 hours

#20 Posted on | Instant Rating: 4.05
I don't want to see Scotty in the cruiser division. That match w/ Dean was *years* ago, plus factor in neck surgery, and he really wouldn't fit in well, IMO. If you want a fresh heel for the division, bring back Helms and have him ditch the Hurrican gimmick in favor of Sugar Shane Helms, pretty boy dick.


---
Pages: 1 2 Next