dwaters
Bierwurst



Since: 16.10.02
From: Connecticut

Since last post: 5 days
Last activity: 2 days

#1 Posted on | Instant Rating: 3.94
I was reading some online discussion of the movie "Date Movie" and some people were saying it was so bad they went back and got their ticket money back. I saw it and it was horrible-- thankfully I didn't have to pay for it and I had pretty low expectations after seeing the equally atrocious "Scary Movie" sequels. My biggest laugh was seeing a puppet cat groaning on a toilet--I laughed at the idea of people paying money to see this crap and people getting paid to make this nonsense.

Is it the theater's fault if you are offended or not entertained? They do ultimately choose what gets shown on their screens. Should people be responsible for what they choose to go see and read all the review first?

Has anyone ever asked for their money back?
or
Has anyone worked at a theater and given money back?




---

"Abraham Lincoln once said, "If you are a racist, I will attack you with The North"," -Michael Scott, The Office
Promote this thread!
spf
Scrapple



Since: 2.1.02
From: The Las Vegas of Canada

Since last post: 966 days
Last activity: 386 days

#2 Posted on | Instant Rating: 5.57
The only time you should have a refund is if there was something theatre-related that caused a problem. But just because your dumb ass decided to go see an awful movie...that's your loss.

I enjoyed "Date Movie" by the way ;)


---

Now I'll never be able to lead SPF's spfers! (The W)
cranlsn
Toulouse



Since: 18.3.02
From: Hartland, WI

Since last post: 2 days
Last activity: 2 days

#3 Posted on | Instant Rating: 6.72

I worked at a theater for a while and the only time we offered refunds was based on conditions at the theather. i.e. bad heat or cooling, projector & sound problems.

We only once gave someone free "return tickets" when they had to leave 15 minutes into a kids flick because "junior" was violently ill. We also gave some to the folks in the surrounding seats as they surprisingly didn't want to stay any longer either.
dunkndollaz
Banger
Back to Back Survivor



Since: 3.1.02
From: Northern NJ

Since last post: 31 days
Last activity: 4 days

#4 Posted on | Instant Rating: 6.75
Caveat Emptor - the studios are hoping/praying you will pay for the crap they put out there


---

Hey Crab Man !
geemoney
Scrapple



Since: 26.1.03
From: Naples, FL

Since last post: 13 days
Last activity: 5 hours

#5 Posted on | Instant Rating: 5.36
No way should they give refunds. First, how would you stop people from feigning they didn't like a movie, just so they could get their money back, even if they did like it? Secondly, it's ultimately the watcher's choice as to what movie they see- the theater is not FORCING them to pay to sit through a bad movie.


---

College, sports and more!: Experience It




DJ FrostyFreeze
Scrapple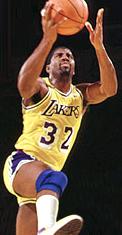 Since: 2.1.02
From: Hawthorne, CA

Since last post: 162 days
Last activity: 8 days

#6 Posted on | Instant Rating: 6.07
Me & my buddies went to a movie a few years ago & we could only sit through about 20 minutes of it because it was so bad. We got up, went to the front counter, told them we couldnt stand to watch anymore of the movie, and they gave us our money back.

I'll keep the name of the movie to myself because it might be one of those movies I get made fun of over because I was too dumb to understand it :)


---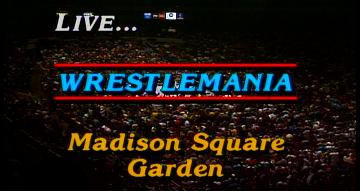 083177
ekedolphin
Scrapple



Since: 12.1.02
From: Indianapolis, IN; now residing in Suffolk, VA

Since last post: 14 days
Last activity: 1 day

#7 Posted on | Instant Rating: 2.29
If I were running my own theater, I would have a strict "no-refunds" policy except in the event that there was something wrong with the actual viewing experience (i.e. the projector stopped working). If anyone watched the trailer for
Date Movie
and thought to themselves, "WOW! I've gotta see that movie right now!", then quite frankly they deserve to lose the money.
Basically I'd apply Blockbuster policy to the thing. If the DVD is defective and someone wishes to exchange it for the same movie, dascool. If the DVD's defective and they wish to exchange for a
different
movie, I'll do it with reservations, but let 'em know that under normal circumstances I wouldn't do it.
If they bring back a movie, say they didn't like it and want a refund... sorry, not gonna happen. Especially when, as customers tend to do for me, they say "I got five minutes into it and shut it off." Now if they'd asked me for a recommendation, maybe they would've gotten a good movie, but nooooo.
---
"Grubbs, you drive like a hummingbird. And by that, I mean frequent stops and unexpected right-angle turns."
--Fargo, The SimPrentice: Part 2 (GameSpy Preview of The Sims 2: Open For Business)
Five-Time W of the Day (5/27/02; 7/3/02; 7/30/04; 8/28/04; 12/16/05)
The Only Five-Time (and Last) N.E.W. World Heavyweight Champion
Certified RFMC Member-- Ask To See My Credentials!
Oliver
Scrapple



Since: 20.6.02

Since last post: 1211 days
Last activity: 1205 days

#8 Posted on | Instant Rating: 4.23
Ha! Wouldn't that be nice...to get one's money back after seeing a really bad movie. It's improbable it'll ever happen, though it's actually brilliant.

Should people get their money back after seeing a garbage movie? I actually would have to say YES...because the cost of movies is so expensive, there should be at least some form of satisfaction for the price.


---

"At the end of every hard-earned day, people find some reason to believe." -- Bruce Springsteen

too-old-now
Bockwurst



Since: 7.1.04

Since last post: 2639 days
Last activity: 1564 days

#9 Posted on | Instant Rating: 6.81
I usually get free movie tickets (moviecash.com or similar promotions) anyway so I don't really care if the movie is terrible - it beats working.

Many years ago, I remember seeing the movie Airplane in the theater, and there was a sound problem that lasted for about 5 minutes (maybe 10 minutes into the show - the sound was about 3-4 seconds ahead of the picture). They corrected it quickly, and the movie was so damned funny I had forgotten there was a problem. When we were exiting the theater, the manager was standing by the exit giving free passes away to everyone who wanted one. I don't know if someone complained or not, but it was definitely a cool move on his part.
Ticamo
Boerewors



Since: 19.7.02
From: Trenton, NJ, USA

Since last post: 4136 days
Last activity: 3434 days

#10 Posted on | Instant Rating: 4.84
Originally posted by DJ FrostyFreeze

---

I'll keep the name of the movie to myself because it might be one of those movies I get made fun of over because I was too dumb to understand it :)

---


Was it 'Memento'? That movie hurt MY head...

But a few years back, I went to see 'Identity' and there was a power outage. They offered a refund to those who wanted it, but offered many the chance to see the end of the movie once the generator kicked on. I stayed, but should have taken the money because the picture and sound wasn't quite that good once they continued the movie.




---
"Yeah I called her up, she gave me a bunch of crap about me not listening to her, or something, I don't know, I wasn't really paying attention."
Tenken347
Knackwurst



Since: 27.2.03
From: Parts Unknown

Since last post: 3 days
Last activity: 19 hours

#11 Posted on | Instant Rating: 3.59
Well, the thing is, the theater has already paid for the reels. The money is up before anyone comes to see the movie, and then on top of that the distributor gets a cut of the take (a very large cut), so that the theater doesn't really make any money off the movie itself (their profit comes primarily from concessions). In general, it's no skin off their nose to issue a refund. Personally, I don't think anyone has the right to demand their money back because they have buyer's remorse, but I can think of some situations in which a refund would be warented. For example, you knew Sin City would be violent from the trailers, but I don't think you'd expect quite the level of violence you got unless you'd read the comics first. When I saw it, there were a lot of walk-outs. I think it would be reasonable for those people to demand a refund, because there is a reasonable chance that they did not get what they thought they paid for.
Cerebus
Scrapple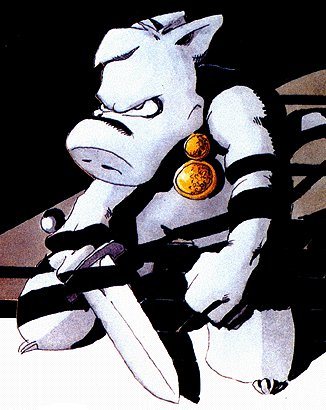 Since: 17.11.02

Since last post: 357 days
Last activity: 79 days

#12 Posted on | Instant Rating: 0.97
Three times in my lifetime, I've asked for my money back after seeing a movie.

HIGHLANDER 2: The Quickening - Asked and received. That 'film', in a theater, was the worst shit I'd ever seen. Oddly enough, now, I kinda like it thanks to the 'Director's Cut' version on DVD.

LIFE STINKS - ...and so did that movie. I did NOT get a refund, but I was given a free pass for another film of my choosing. I was one of 17 people in the theater and two others did the same as me, in asking for our money back.

EYES WIDE SHUT - This wasn't the films fault, it was the theaters. The only print they had burned up during the showing. We were told they'd have another one the next day, but I optioned for my money back and went to another theater. As an afterthought, I should have ended up seeing something else instead, because it wasn't best effort. A naked Nicole Kidman does NOT, a good film, make.
JST
Toulouse



Since: 20.1.02
From: Quebec City, CAN

Since last post: 134 days
Last activity: 3 days

#13 Posted on | Instant Rating: 6.03
Not for me, because I generally have the good sense to avoid a potential box-office bomb and wait till a friend buys or rents it.


---

I got nothin'.
Freeway
Scrapple



Since: 3.1.02
From: Calgary

Since last post: 1646 days
Last activity: 1333 days

#14 Posted on | Instant Rating: 6.07
Theatre chains decide what movies get played at the various theatres. Your friendly neighborhood multiplex has almost no control over the tripe they end up playing.


---

DVDs; Blog
Calgary Flames: 33-17-7
Omaha Ak-Sar-Ben Knights: 24-24-9
Zeruel
Thirty Millionth Hit
Moderator



Since: 2.1.02
From: The Silver Spring in the Land of Mary.

Since last post: 403 days
Last activity: 345 days

#15 Posted on | Instant Rating: 4.05
Cinemas should give refunds because most studios take 50-75% of the ticket sales as a fee for the movie. Disney is the worst offender. One of my ex's ran a movie theatre and in her book-keeping, she noted that they took 79% of all her ticket sales.

The theatres really make their money on their overpriced refreshments.

I have only asked for a refunds twice. Once for Spy Hard, not because it was bad, but because the volume was up so loud, people in all the screens near us were coming into our room and complaining to US and not management. There was a LONG line for refunds that night.

The other time was for Star Wars: The Empire Strikes Back, Special Edition because the film melted mid-movie. We got free passes to make up for it.


---

"You want to tempt the wrath of the whatever from high atop the thing?" --Toby, West Wing