Grimis
Scrapple



Since: 11.7.02
From: MD

Since last post: 2605 days
Last activity: 1060 days

#1 Posted on | Instant Rating: 7.29
So much for Democrats supporting Gun Control:
Originally posted by USA Today/AP

---

KNOXVILLE, Tenn. (AP) — Gunshots shattered the plate-glass front doors of a local Bush-Cheney campaign headquarters Tuesday morning before volunteers reported to work.
"For someone to use that level of violence to try to make a political point, it is just a shock," said Chad Tindell, Knox County Republican chairman.

Police believe someone pulled up to the Kingston Pike Shopping Center storefront of Bush-Cheney Victory 2004, the state GOP's grass-roots support organization, between 6:45 and 7:15 a.m. ET and began firing.

No one was inside and no one was injured.

"We know there were at least two shots and possibly more," Knoxville police spokesman Darrell DeBusk said. Police were searching for bullet fragments and suspects.

Corey Johns, the local Bush-Cheney campaign coordinator, said the office had received no threats.

"You always have people stealing yard signs and things like that, and some people have done some pretty hateful things on both sides," he said. "But nothing of this magnitude."

Knox County Democratic chairman Jim Gray called the attack "despicable."

"I can't imagine what kind of thinking inspired it or maybe what amount of alcohol," Gray said. "My second thought is, maybe it was just someone who got tired of their darn Kerry signs being stolen."

A Bush-Cheney yard sign pierced by a bullet was salvaged from the broken glass on the floor and proudly hung on a campaign office wall.

"A .32 (caliber) maybe, if I would guess," state legislative candidate Stacey Campfield said, trying to gauge the bullet.

"Stuff like this galvanizes people," he said.

---
Go back and read the bold face text and realize what a dick that guy is...

Incidentally, this has not been a good week for anti-Bush criminals, with the recent burglary in Washington state and the break-in of the office in Mississippi.


---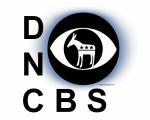 Promote this thread!
The Thrill
Banger



Since: 16.4.02
From: Green Bay, WI

Since last post: 1525 days
Last activity: 159 days

#2 Posted on | Instant Rating: 4.25

Geez, and I thought it was bad when I went to the Brown County GOP HQ to pick up my Bush/Cheney yard sign, and they warned me to take it in at night, because of a sign theft rash.

I also could've sworn I overheard folks in the office talking about a teacher offering his/her students a bounty for swiping Bush/Cheney signs.

Ye gods, I hope that isn't true.


---
Star wipe, and...we're out.
Thrillin' ain't easy.
THE THRILL

ACW-NWA Wisconsin Home Video Technical Director...&
A2NWO 4 Life!

(Click the big G or here to hear the Packers Fight Song in RealAudio...or try .AU, .WAV or .MIDI!)
Roy.
Pepperoni



Since: 25.2.04
From: Keystone State

Since last post: 3694 days
Last activity: 60 days

#3 Posted on | Instant Rating: 5.62
Originally posted by The Thrill

---

I also could've sworn I overheard folks in the office talking about a teacher offering his/her students a bounty for swiping Bush/Cheney signs.

Ye gods, I hope that isn't true.

---


When I was in high school, I had a very conservative teacher who was always telling us to get involved in politics. She was a Dole supporter in the 96 election, and would use her influence as an authority figure to sway us to her side.

One day, a student came in to class and said "I got involved in politics today!" She was very excited, because this kid wasn't the politically active sort. She asked him what he did, and he said his trunk was full of Clinton/Gore signs that he stole as he drove to school that morning.

Needless to say, she was horrified. The good news is, she was a lawyer, so she offered her services in case he was ever arrested (he wasn't).
messenoir
Summer sausage



Since: 20.2.02
From: Columbia, MO

Since last post: 1882 days
Last activity: 1748 days

#4 Posted on | Instant Rating: 3.99
Here in Columbia, MO, we're having lots of signs from both sides getting stolen.

I also got a drink thrown in my face during a peace demonstration, so see, there are idiots from both sides. Plus, it was disgusting blue Gatorade. Who drinks that color anyway?:-)
The Goon
Banger
Moderator



Since: 2.1.02
From: Calgary, Alberta, Canada

Since last post: 226 days
Last activity: 199 days

#5 Posted on | Instant Rating: 8.08
Well, I drink the Grape Gatorade...

What's upsetting to me as a fan of American politics is to see how divisive this election has become. I believe the mot du jour is "polarizing."

I've now heard stories of people stealing signs, drinks thrown in faces, co-workers fighting, signs ripped out of hands, Republicans destroying their Springsteen CDs...and there's probably more.

It's sad to see that one's political inclination, whatever it may be, has caused such divisiveness in inter-personal relationships.