Super Shane Spear
Bierwurst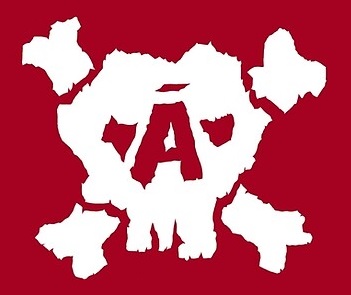 Since: 2.1.02
From: Sector 7 Slums

Since last post: 2926 days
Last activity: 2926 days

#1 Posted on | Instant Rating: 3.08
No, it's not the latest ground-breaking hit from HBO, but it has got a lot of TV time over the past week. Last week, Nidia jammed her tounge down Michael Cole's throat. A few jokes were made a Cole's expense and Noble's heat went up. Fans for the most part were entertained and, here's the big part, since there was no wrestling going on at the time, it really didn't interfere with the show.

Flash forward to tonight. There's this match between Trish and Victoria. It's obvious that there was SOME booking and thought put into it because of the arranged fake-injury section (throwbacks to classic heeldom rule by the way.) But the problem was sticking Molly up in the announce booth. The second you do that, you KNOW that Lawler is going to get started. Now, for some reason tonight, Molly was having trouble responding to the King. Personally, I hope she intentionally "no-sold" his questions because I'm frankly sick of him entirely. For the umpteenth time, Lawler has single-handily ruined another Women's match. How can somebody be expected to focus on a female doing wristlocks and suplexes when you have a fifty year old man in your ear going, "Heh heh so seriously Molly, are you a virgin?"

I did notice that tonight Ross had a BIT more edge in his voice when he told King to shut up, instead of doing that hearty old man chuckle. I'd like to think that somebody will get this straight at some point, but reality knows it'll never happen.

I'm done ranting now, because I'm sick of typing about it, but I seriously can't be alone in feeling this way.


---
Promote this thread!
El Nastio
Banger



Since: 14.1.02
From: Ottawa Ontario, by way of Walkerton

Since last post: 2 days
Last activity: 5 hours


ICQ:
#2 Posted on | Instant Rating: 7.33
You aren't alone Triple S. I actualy used the "Tony S" button (mute) during that match for the first time sense the second last nitro.


---


"D-Von actually gets his head stuck up Rikishi's _ss and I am filled with love. love for wrestling. love for you. a love so true. like a perfect love. like a man and a woman. like a true wrestling fan and his or her love for CHRIS MOTHER____ING BENOIT."

- DEAN RASMUSSEN, Workrate Report 8/1/2002
BigDaddyLoco
Scrapple



Since: 2.1.02

Since last post: 1 day
Last activity: 1 hour

#3 Posted on
It really comes down to is Lawler a problem or does he connect with the younger audience. I think he has a bigger problem getting talent over than anything else. He has a hard time sticking with the heels and often changes his views week to week. Announcers are best when they are not noticed. Jerry Lawler sticks out like a sore thumb at times and that's good if you want to sell Jerry Lawler merchandise. That's not good if your trying to get your in ring talent over with the masses.


---
spf
Scrapple



Since: 2.1.02
From: The Las Vegas of Canada

Since last post: 960 days
Last activity: 379 days

#4 Posted on
Triple S, I hear you totally. Not only was he just annoying, his refusal to sell the injury totally exposed the segment and killed the twist when the injury was faked. Everyone else was playing their parts quite well and convincingly, but when Lawler wouldn't shut the fuck up about cherry coke you knew it was a fake. Can I just say again...I MISS HEYMAN!


---
You never know when you'll meet that special someone... the someone that's mysteriously blind to your flaws. or, you know, stupid enough not to realize that yes, you really are that cynical.
GoBlues77
Longanisa



Since: 5.1.02
From: St. Charles, MO

Since last post: 4682 days
Last activity: 4616 days

#5 Posted on
I would like to tie Lawler up to four posts, pour bef juice on his manhood, and send in a pit bull.

GOD that was horrible tonight. I could tell Molly was just thinking "King, shut the fuck up!" Put D' Lo or Raven or Heyman, or even Scott Hudson in there. Get Jerry "The Hard-On" Lawler off my TV!!!


---

Pedro Cerrano: Jesus, I like him very much, but he no help with curveball.
Eddie Harris: You trying to say Jesus Christ can't hit a curveball?

The Great Thomas
Sujuk



Since: 17.6.02
From: Miami, Florida

Since last post: 4710 days
Last activity: 4710 days

#6 Posted on
King: "So, Molly, you a virgin?"

Great Thomas: She said it multiple times on multiple shows. How can you ask that?

King: "Lemme put it this way... do you like cherries? Have you tried that new drink, Cherry Coke? You know what kind of pie JR likes? Cherry Pie."

Great Thomas: Jeezum Crow, King. Shut up.

Molly: "I think that's highly inappropriate, King."

Great Thomas: Amen, sister.


---

JAMIE NOBLE CAN POWERBOMB KIDMAN!
It's False
Scrapple



Since: 20.6.02
From: I am the Tag Team Champions!

Since last post: 89 days
Last activity: 27 days

#7 Posted on
I don't like Lawler any more than any of you do. He has totally deteriorated as an announcer, especially when it comes to women's matches. The women's division has matured when it's clear that Lawler has not. I felt sorry for Molly and I hope she doesn't take this lying down. Maybe Lawler can get fired and get sent to NWA:TNA to start a feud with Brian Christopher.


---

"That's right! You suckas better FIND somewhere to run! 'cause it's me - Booker T - not only am I the Scorpion King, but I'm the five-time WCW Champion - and I got a sword, too! Now can U dig THAT - SUCKAAAAAS"
-Booker T, Hollywood's next big superstar!

And that's the bottom line, because it's false! It's DAMN false!
deadbeater
Morcilla



Since: 12.2.02
From: Parts unknown

Since last post: 5705 days
Last activity: 5705 days

#8 Posted on
What's sad is that when Victoria plays her tape of her debut on Raw, she has to hear Lawler embarassing Molly.

To be fair, Molly does want her virginity to be emphasized, but this is a little ridiculous.

If they turn Chris Nowinski into hapless Steve Urkel-like, his quest to woo Molly will work. The worse case scenarios, By God, would be the beginning of Luke and Laura's relationship or something that shills GHB as a 'situation enhancer', if you know what I mean.

I am willing to give this angle a chance, especially if Lawler calms down. Hey, perverted thoughts going in Molly's direction; at least it's a start.

Back to Victoria and Trish. Man, whoever booked that match must have also choreographed the Molly-Torrie matches. We see the women actually going their homework, countering some of their opponents' spots, and execute some Benoit-type suplex work. Foot or hand on the ropes to pin is too Honky Tonk Man-like, and is being played out. Submissions, or some of those Japanese-named weather moves should do the trick as better finishers. Good job to all the women.

Molly says that she was training Victoria for her Raw debut. She is known to be a trainer on the road. Could it be that she writes the book too? If so, it shows some great leadership on her part.

(edited by deadbeater on 6.8.02 1710)

---

"Business has just picked up" says JR. Then right on cue, Molly enters the arena! Never was JR any better in introducing someone. --Raw 7/15
drjayphd
Scrapple
Moderator



Since: 22.4.02
From: Outside of Boston

Since last post: 64 days
Last activity: 14 days


ICQ:
#9 Posted on
Wow... guess it's a good thing I couldn't watch Raw today. I thought he was done with ragging on Molly, but sheesh... fire his ass so he can deal with his son's shootylicious comments in person or something.
WhoBettahThanDeion
Bockwurst



Since: 4.1.02

Since last post: 5718 days
Last activity: 5554 days

#10 Posted on
Molly's a wrestler. I'm sure she's over it. She's also on the most watched grappling show. I still have use for Lawler, say what you want sometime he has GREAT calls. I would put Lawler and Heyman on the same level, for me, after awhile you get tired of them, but on the whole they're good. As for Molly, she was the worst part about the interview, she was awful. "Oh, sheesh! Oh! Oh! OH no!" Now, I understand she was trying to "avoid the subject" but come on! Can't come up with anyhting better than that? Also, speak up dear, put the mic close to your face so we can hear that pretty voice.

All in all, I still like Lawler. The classic calls he makes, makes up for anything dumb. I'm sure I'm in the minority on this one. Also, JR works better with Lawler, he doesn't have to be on edge all the time because he doesn't have Heyman keeping him on his toes, not that that was always bad.


---

Respect the opinions of others. Unless they're unoriginal, uninventive morons with no class who use racial slurs and homosexual hate-language for insults. Then break the bastard down. It's 2002 ya'll. There's other races and gays a plenty out there in the real world. Get used to it.
The Vile One
Chourico



Since: 3.1.02

Since last post: 5779 days
Last activity: 5656 days

#11 Posted on
Cherry Coke is hardly a new drink. Stupid Lawler.


---

"It is a strange fate that we suffer so much fear and doubt over so small a thing...such a little thing."
-Boromir
deadbeater
Morcilla



Since: 12.2.02
From: Parts unknown

Since last post: 5705 days
Last activity: 5705 days

#12 Posted on
Deion, this was an ambush, like Burt Reynolds being ambushed by Rosie O'Donnell about the NRA. Like the latter it is a good idea to bring it up, as it will be the Uber angle, but it was bad, bad in timing to bring it up last night. Molly evidently wasn't cued to talk about her sex life beforehand, as she was concentrating on getting Victoria over. Molly handled it as well as anyone could have without being a rude bitch. Maybe she should have been in bitch mode, who knows? Maybe it would also help if she had a pompous Paul Heyman-type commanding voice that can shut the likes of Jerry up.

(edited by deadbeater on 6.8.02 0207)

---

"Business has just picked up" says JR. Then right on cue, Molly enters the arena! Never was JR any better in introducing someone. --Raw 7/15
dMp
Knackwurst



Since: 4.1.02
From: The Hague, Netherlands (Europe)

Since last post: 1 day
Last activity: 1 day

#13 Posted on
In either Raw or WWE magazine (think it was Raw) a few months ago there was a Lawler interview.
He clearly stated that he doesn't believe women should do any wrestling. He said they are just there to provide the t&a. Something like 'how can you enjoy a lady in a tiny outfit when she is all bruised from doing wrestling moves.'

Now this is his opinion and he is entitled to it, but the problem is, he doesn't do his job right by selling what he supposed to sell. He is there to put over the wrestling but when it comes to the women he just cannot do it.

Oh well, he is funny at other times and I am sure many enjoy the whole old dirty bastard thing he does so it will continue..

I agree with Deadbeater *gasp* she probably didn't expect to be asked about all that sort of stuff..then again, she has been there long enough to know that it could happen..



---

"...And I use that to fuck them some place fairly uncomfortable."
"What, like the back of a volkswagen ?"
-Mallrats
NickBockwinkelFan
Frankfurter



Since: 10.4.02
From: New York City, NY

Since last post: 2256 days
Last activity: 1022 days

#14 Posted on
I'm a little suprised that the King gets so excited about the WWF Divas, I thought they all might be to old for Memphis's most popular statutory rapist.


---

"Well, you can't involve friendship with business. It has to be one or the other. It's either business or friendship, or hit the bricks!"

--Life Lessons from "The Tao of Bobby the Brain Heenan" Uncensored 2000 preview
deadbeater
Morcilla



Since: 12.2.02
From: Parts unknown

Since last post: 5705 days
Last activity: 5705 days

#15 Posted on
Another problem was that there was no interactive flow leading up to the virgin question. It would have came out much better if she had a chance to elaborate her lofty plans for the women's division, and how Victoria fits in it. She then could praise Victoria as an example of someone who practices clean healthy pure living. Then the conversation turns to her personal thinking and life, "What do you mean by pure?" Jerry asks Columbo style, and her answers of corse crops up more interesting questions.

Or JL could have said after Molly's prepared promo, "So Viv says you are a virgin", then continue the conversation under the assumption that Molly is.

As it was, the V question was just out there, which was especially off-putting after it was already answered by Victoria.


---

"Business has just picked up" says JR. Then right on cue, Molly enters the arena! Never was JR any better in introducing someone. --Raw 7/15
Tribal Prophet
Andouille



Since: 9.1.02
From: Winnipeg, MB, Canada

Since last post: 826 days
Last activity: 86 days

#16 Posted on
I'd be happy if someone could just explain what the hell the POINT of Lawler's questions during that match was. Christ, I sat there thinking "Stop asking the same goddamned question 73 times in a row Lawler..."

Lawler *does* have some classic calls, but unfortunately, that's what they are: Classic calls. I've heard the same 10 jokes told once every couple of weeks. Nothing new from him for the last year that I can remember.

Does anyone here remember back when Mick Foley was first showing up as Mankind, and Al Snow came on to do commentary and tried to make 'jokes' about Mankind/Foley that were just so horrible that McMahon later said Al Snow ruined the entire segment? Lawler tonight has to be tied with that for worst commentating ever. Both times I was cringing in pain waiting for the matches to end just to STOP THE EVIL!!!


Tribal Prophet
J. Kyle
Banger



Since: 21.2.02
From: The Land of Aloha

Since last post: 24 days
Last activity: 2 hours

#17 Posted on
http://jkyle.com says:


I miss Heenan, Ventura, Heyman, and hell even Cyrus. That's all I can think of when listening to Lawler. Enough is enough, it's time for a change in the Raw color commentating department.


---
MMPS Member----VISIT SMARKTOWN!----Enter the Geekdom
"When I have children I'll do as much to encourage them to read as possible. You know, like hit them if they don't." Douglas Adams
IC Contender! Now can you dig THAT?
Stephanie
Landjager



Since: 2.1.02
From: Madison, WI

Since last post: 1855 days
Last activity: 16 days

#18 Posted on | Instant Rating: 5.22
Originally posted by GoBlues77

---

I would like to tie Lawler up to four posts, pour (beef) juice on his manhood, and send in a pit bull.

GOD that was horrible tonight. I could tell Molly was just thinking "King, shut the fuck up!" Put D' Lo or Raven or Heyman, or even Scott Hudson in there. Get Jerry "The Hard-On" Lawler off my TV!!!

---


Amen to that. The moment Regal and Harvard started discussing Molly's virginity, I thought to myself, "Oh hell, here we go with that lame bullshit again - and Lawler will probably be stuck on it for the rest of the night!"

Steph


---

I'm going twenty-four hours a day...I can't seem to stop
- "Turn Up The Radio", Autograph
BigDaddyLoco
Scrapple



Since: 2.1.02

Since last post: 1 day
Last activity: 1 hour

#19 Posted on
You can always bring Raven out as a guest to make a few more "shooty" comments to Lawler. He never seems as quick witted when the tables are turned. They should set him up to look like an ass for once. They used to make him look like the village idiot all the time.


---
CEMfromMD
Tocino



Since: 29.3.02
From: Frederick, Maryland, USA

Since last post: 5641 days
Last activity: 5354 days

#20 Posted on
Lawler managed to take a very good women's match and turn it into a complete joke. I was trying to get into the match, and you could hear how uncomfortable both Jim Ross & Molly were with his behavior. He totally killed the flow of the entire show for me. If he doesnt like women's matches, then he needs to not be there to comment on them. As others have stated, he is not doing his job during these matches, which is to sell the work the wrestlers are doing. They really need to get rid of him


---

Weiner of the Day - 7/11/02 "Free Slurpee Day!"


Everyone seems to like you since you are funny and the life of the party.
However, take away those few gimmicks that you
keep a
crowd entertained with, and there really isn't much else left.
Pages: 1 2 Next