MonteCarl
Potato korv



Since: 21.1.02
From: Saginaw, MI

Since last post: 1116 days
Last activity: 145 days

#1 Posted on | Instant Rating: 6.82
I'm planning on selling my house within the next few months and was wondering if anybody could prepare me for what type of costs I'd incur for doing this? I need to make as much money as I can off of this house because the main reason I'm selling it is to pay off my debts and then hopefully have a little left over to find a decent apartment somewhere. What type of charges to realtors and real estate agencies lay on someone when selling a house? Is it a percentage of the sell price on the house? Is there a fee/how much is the fee to list the house with an agency? Getting it appraised? Any other costs I would need to know about? Any help and/or advise would be appreciated, 'cuz I've never gone through this before and want to be prepared when I actually get started. Thanks.

--Monte N
Promote this thread!
Guru Zim
SQL Dejection
Administrator



Since: 9.12.01
From: Bay City, OR

Since last post: 12 days
Last activity: 12 days


ICQ:
#2 Posted on | Instant Rating: 8.83
I am not a realtor, but here's an important thing to think about. Also, I'm by no means an expert - this is just my uninformed opinion.

I believe that realtor's are not allowed to talk with other realtor's clients. This will make it hard to price shop, etc.

Don't work with the first realtor you speak with - make sure you decide carefully on that front.

Usually, there is a commission paid by the seller to both the purchasing agent and the selling agent. Around here, I believe 6% is the expected amount 9 (Each gets 3%). This is not set in stone - there are many discount realtors who will do it for less around here (I'm not sure if they are taking a smaller cut for the listing, or what).

If you live in a hot market, consider selling it yourself, or with the aid of a no-frills agency (I'm thinking like Help-u-sell) that can get your listing out there, but won't go for the large commission. It's much riskier to be on the purchasing side in a FSBO as far as I can tell.

There are tons of resources on the web for this though... probably a good place to start. Then, talk to the cheapest guys first, then the full service guys. That way you will know your options before you commit.

//edit: Also, you may want to consider refinancing the house to pay off the debts, instead of selling. By selling it, you may face capital gains tax, and you will lose any mortgage deduction on your taxes if you itemize.

(edited by Guru Zim on 9.4.04 1312)

(edited by Guru Zim on 9.4.04 1314)
---

Willful ignorance of science is not commendable. Refusing to learn the difference between a credible source and a shill is criminally stupid.
The King of Keith
Lap cheong



Since: 4.11.02
From: Winchester, VA

Since last post: 1256 days
Last activity: 1255 days

#3 Posted on | Instant Rating: 5.54
6% is the norm around here too. Sometimes you can get them to cut it to about 5%.

Generally the purchaser will handle the appraisal and all that. The only costs you should have to pay is deed preparation, pest inspection, and the realtors fees. Watch out, though. Realtors are bastards.


---



"Will there ever be a boy born who can swim faster then a shark?"
Ffej
Boudin rouge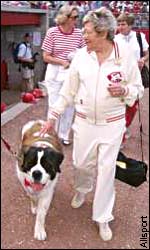 Since: 15.1.02
From: Flatwoods, KY

Since last post: 3628 days
Last activity: 1938 days

#4 Posted on | Instant Rating: 6.62
My advice would be to get it appraised and try to sell it yourself first. While I have nothing against realtors, you can do it yourself and save yourself money. Realtors will take a percentage of the sale and some of them charge you to list it, depending on the realtor. My uncle is a realtor and appraiser and he usually keeps 4-8% depending on the home or property. If you can't sell it yourself then bring a realtor into the picture. My Mom and Dad sold the Ffej Boyhood Home themselves and were able to put the money they saved, by not going through a realtor, into the one they were building.

The bigger issue here why sell your house? Homes appreciate in value and give you money you can borrow against. If you have any equity built into your home you are better off getting a second mortgage and paying off high interest debt if that is the problem. Houses are unique in the fact that go up in value unlike cars.

But if you sell it yourself be sure to get Appraiser. All states have an Appraisal Board than can point you to reputable one. I don't know where you live, but around here a residential appraisal runs anywhere from $150-$200 (My Uncle charges $165). But an appraisal of your property will give you an idea of what your asking price should be. If you cannot afford an appraiser check the paper or real estate guides to see what houses like yours are going for around where you live.

Good luck with whatever you decide.


---

WIENER OF THE DAY! July 6, 2002!

Wienerville Survivor League Co-Champion
If I lived back in the wild west days, instead of carrying a six-gun in my holster, I'd carry a soldering iron. That way, if some smart-aleck cowboy said something like "Hey, look. He's carrying a soldering iron!" and started laughing, and everybody else started laughing, I could just say, "That's right, it's a soldering iron. The soldering iron of justice." Then everybody would get real quiet and ashamed, because they had made fun of the soldering iron of justice, and I could probably hit them up for a free drink.
The Amazing Salami
Sujuk



Since: 23.5.02
From: Oklahoma

Since last post: 5093 days
Last activity: 5093 days

#5 Posted on | Instant Rating: 4.92
Originally posted by Ffej

---

Homes appreciate in value and give you money you can borrow against.

---




Unless your unlucky like me and you live in a crappy area where values are trending down.



Originally posted by Ffej

---

If you cannot afford an appraiser check the paper or real estate guides to see what houses like yours are going for around where you live.

---


Or you can check the real estate records at your local county courthouse and find some "comparable" houses that have sold recently. That's the bulk of what an appraiser would do anyhow.


---
My tapeworm tells me what to do

YOU

My tapeworm tells me where to go
wmatistic
Andouille



Since: 2.2.04
From: Austin, TX

Since last post: 424 days
Last activity: 307 days

#6 Posted on | Instant Rating: 4.83
Ok a few very important things to consider. First, from what I've seen over the years, when a house is listed with an agent it tends to be priced between five and ten thousand more than what it was without the agent. Of course that's done to help offset the cost of having an agent help you. Selling it yourself would be a much better option to try at first. Get the appraisel, or just look online for homes in your area that are comparable and you'll know what you can get. If you aren't in a hurry, set the price high and you can usually wait on a sucker to take you up on it. Just know that most everyone with a brain will try to talk you down from the price you set so if you start high you'll end up with what you actually wanted, unless you're in a high demand area then you get whatever you ask for.

Second, appraisers. This is not exactly a science and it's as crooked as it gets to be honest. My mother worked as a board of realtors director and the stuff we learned is crazy. My first question, that others have asked, is why are you selling to rent? It makes more sense if you can afford it to refinance if you haven't done so yet. See when you go to refinance, the people you go through will ask you what you want to get out of this. You have to get an appraisel done for it so that's why they ask. If the house isn't really old and you live in a decent neighborhood, chances are it's worth more in today's market than it was. How much more is so up in the air it's silly. The company you do this through will say well to get what you want, the house needs to appraise at a certain value. As long as that value is not much more than say 15% higher than what it was the last time it was appraised, you'll get it. The company will basically call an appraiser they know and say we need this house to be this value and if it's within that range 99% of the time it'll come back at that value. Cause the appraiser wants work and if he keeps coming back with, no it's not worth that much, then they'll stop using him/her. Yes it also in part depends on the neighborhood values and such, but any appraiser that wants work will go ahead and say it's worth the value. Anything much over the 15% and they could get in trouble, but around or below that and they know they're pretty much safe just saying what the company wants to hear.

Crazy, but very true.