Super Shane Spear
Bierwurst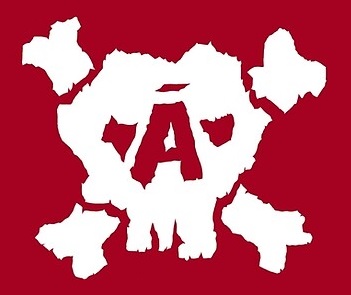 Since: 2.1.02
From: Sector 7 Slums

Since last post: 2931 days
Last activity: 2931 days

#21 Posted on
Rosty: 3 Letters - PVR. Ever since I got my new Dish Network receiver with a built-in 30 hour hard drive, I've been one happy camper. TiVo is the other popular choice if you're a cable fan.

Sign of the Night: Toothless Aggression


---
NOMAD974
Cotechino



Since: 5.1.02
From: D.C. Metro, Maryland

Since last post: 2588 days
Last activity: 2551 days

#22 Posted on
Cena was good and all but, Ill save my praise until he works w/out the benifit of Angle carring his ass. With that said he seems to be quite watchable.

Screw Brock, Bautista is the true monster
dMp
Knackwurst



Since: 4.1.02
From: The Hague, Netherlands (Europe)

Since last post: 7 days
Last activity: 4 hours

#23 Posted on
And again Smackdown is the show where the new folks get introduced and the fun happens..

Damn, I sure hope they will make some guys debut on Raw soon..




---

"...And I use that to fuck them some place fairly uncomfortable."
"What, like the back of a volkswagen ?"
-Mallrats
Ubermonkeys
Frankfurter



Since: 2.1.02
From: Michigan

Since last post: 4858 days
Last activity: 4732 days

#24 Posted on
Another vote of confidence for this show.

(Out of order...)

The Canadian Mafia adds Test, and I'm fine with that. I wish Storm could have done his Velvet Curtain Promo in front of the crowd instead... same goes for the Pissed Off Canucks group talk backstage. To be honest, they're taking three less-than-hugely over workers (though with them exclusive to the SmackDown heat machine, who knows) and putting an almost sure-fire heat drawing angle on them. They really need to keep these guys in front of the crowd when they're talking. As for the Jericho argument, I'm kinda split... if they put him in, it gives a huge rub to the other members, but diminishes Storm's role. I'm thinking they could use a 4th member, but possibly yet another newcomer to the SD roster... like it's not packed enough already. They need a monster, which is the flavor of the day right now, but would still help. Storm's the serius one, Christian is the whiner, and Test is the wiseass jerk (kind of like Edge, except he's a heel.) They need somebody who instills fear and isn't Elix Skipper.

I watched Batista's clothesline three times... wow. As many others have said, this was a total SmackDown 4 minute special, but it was pretty good for what it was. Orton looked pretty good and the selling for Dave's Not Here, Man immediately moved him up my list, from Hardcore Holly Squashee to Maybe He's Ok. Speaking of he and Holly... DAMN there's like 10 guys on the roster now who throw THAT dropkick. Billy's was fucking INSANE tonight- I had to rewind to see if he came off the top rope or something. Anyway, yeah, Batista = cool. D-Von and Faarooq really looked old, despite both of them still being able to go pretty well. AND LOOKIT D-VON GET FUNKY AFTER THE MATCH!

Cena (yep, Sting) looked pretty damn good against Angle, but as a few have mentioned, it was against ANGLE and all. I too heard good and bad reviews of his dark match and house show work against Shelton Benjamin, so, yeah, we'll wait and see. I have to say, I'm disappointed that Cena came in as a face, since most of us never got to see his highly touted work as a heel. ('Cept Drew, ya bastard.)

Edge looked totally gassed as Y2J on the ramp, but by the time he got to the ring, he appeared more Edge-sized again. Seemed like the crowd response once he started doing moves to Jericho wasn't so hot.

The CW tag match was alright, but could have been much more. It sounded like the CW Title match at KOTR... standard heavyweight work plus a few highspots. I am so SO fucking sick of punches making up half of a match, and it's even more craptastic when the cruisers have to do it, too. Still, Hurricane was ok, Noble is more suited for singles, Tajiri continues to be a Captor Of The Heart, and Kidman is back down to being a guy with a Rydeen Bomb and an SSP... and now he's doing it in PANTIES. I've never seen a guy fall down so many steps on the Good Ring Attire Totem Pole like Kidman. He needs the Viscera garbage bag.

But yeah, jolly good show.


In clsoing, HitTheSnoozeButton gets a gold star for taking a shit AND TELLING US ABOUT IT. Manly!


---
DJ FrostyFreeze
Scrapple



Since: 2.1.02
From: Hawthorne, CA

Since last post: 161 days
Last activity: 8 days

#25 Posted on | Instant Rating: 4.95
I met Cena as Prototype at a UPW show once and at the time, he was the buffest person I had ever seen in person. That was about a year and a half ago. He's either slimmed down since then, or he just looks way smaller on TV.

Anywho, did anyone else get any Face-Turn vibes from Taker tonight? That would make absolutely NO SENSE at all at this point of course, but he was being all nice to Cena then talking all the trash to Angle afterwards and my mind started to wonder in that direction.

I'll shut up now.


---

Dont read this.
Ubermonkeys
Frankfurter



Since: 2.1.02
From: Michigan

Since last post: 4858 days
Last activity: 4732 days

#26 Posted on
Frosty, I've been thinking the same thing. It's like on Raw, Taker is a total heel. When he goes to SmackDown, he's a complete tweener, and I don't really care for Taker as a "shades of gray" character.

Wanted to mention earlier, but forgot... does EVERY SmackDown really need to end with a fucking two-man posedown?


---
whatever
Bierwurst



Since: 12.2.02
From: Cleveland, Ohio

Since last post: 75 days
Last activity: 1 day

#27 Posted on
Originally posted by Mild Mannered Madman

---


And Hurricane brought the WWE debut of the Shining Wizard... to absolutely no reaction. ah, well.


---


Okay, color me ignorant. What is the Shining Wizard?
tomvejada
Andouille



Since: 2.1.02

Since last post: 5414 days
Last activity: 5414 days

#28 Posted on
Random SmackDown Thoughts:

I think Cena had the best debut out of anybody in the last few years.

I see the "crib" segment with Knoble and Nidia was cut.

Torrie looked very hot last night. I could've done without Stacey Spears though.

Maybe Benoit will become the leader of the Canadian Mafia since he's a member of SmackDown.

Is it me or did Bautista look a lot like the white rapper Everlast.

Hogan actually was pretty good last night with the segment with Vince (Match at SummerSlam?) and his match with Y2J was pretty good.

I wonder what Kurt Angle has to say about Storm since they teamed a lot this year.



(edited by tomvejada on 28.6.02 0553)

---

"Catching Hitler was neato!" "Next stop, Hirohito!"
Bart Simpson
Scott Summets
Sujuk



Since: 27.6.02

Since last post: 5245 days
Last activity: 5214 days

#29 Posted on
Shining Wizard is Muta's run up double knee. It's a move you can give wrestlers in Smackdown 3 btw.
Teppan-Yaki
Pepperoni



Since: 28.6.02

Since last post: 2277 days
Last activity: 2247 days

#30 Posted on
Originally posted by Super Shane Spear

---

Rosty: 3 Letters - PVR. Ever since I got my new Dish Network receiver with a built-in 30 hour hard drive, I've been one happy camper.

---


Ah... and to be stuck with an ol' Dish Network receiver.

Another good reason to switch? Bad rainstorm a couple of overnights ago. Sat subscribers got rain-fade, cable subscribers lost everything for a day. 15-20 minutes vs. 24 hours. As well, if/when Satellite must-carry kicks in, then there's hope of having local channels on your dish.

Hopefully, MDO's/CSO's will learn affordable pricing by then to compete versus each other.

Back to SD! -- I read the spoilers on Wednesday, but had to see John Cena wrestle. I say let him try and have a good promo next week. If so, *then* you plug him on Confidential, getting the UWF footage from the TLC special that was on about a year ago or so.

Bautista's lariat was sick enough that he could have finished him there. I do feel sorry for Randy Orton in some ways... he doesn't really fit the Vinny Mac mold.

Thing that scares me about all of this -- I'm more interested in next week's SD! than Monday's RAW.

AWArulz
Scrapple



Since: 28.1.02
From: Louisville, KY

Since last post: 2 days
Last activity: 2 days

#31 Posted on
Missed most of the show last night - hot home in time to see Hogan / Jericho. Couple of comments.

Hogan took the shot and sold for Chris well, I thought. He gave the crowd what they wanted in the Hulk-up, then stayed out of the ring until Edge had his time. I thought that was played right.


---

This is the greatest post in the history of all great posts.
vsp
Andouille



Since: 3.1.02
From: Philly

Since last post: 4373 days
Last activity: 628 days

#32 Posted on
Originally posted by El Nastio

---

John Cena = GOLD. 'Nuff said.

---


He was in there with Angle, who can make almost anyone look like gold and sold for him like a champ. Let's see what he looks like six months from now, when he's wrestling Test.




---

"No society has managed to invest more time and energy in the perpetuation of the fiction that it is _moral, sane and wholesome_ than our current crop of _Modern Americans_."
-- Frank Zappa
ThreepMe
Morcilla



Since: 15.2.02
From: Dallas

Since last post: 5041 days
Last activity: 4700 days

#33 Posted on
That Leg Lariat that El Hurrcan did to Jamie Noble (while on his knees) was bad ass. Looked like he just aboot took his head off!!!

I always mark out for the Tarantula!

I still say hire Super Crazy and let him and Tajiri have matches every week. No story, just let them moonsault the hell out of eachother.

Yeah Team Canada, eh!

Bautista---One hell of a monster. Terrible name though. And he needs a better move than a sick Spinebuster.

And Randy Orton's top rope Cross body was amazing! But nobody gets as "high" as RVD (I love that line).

Cena looked good. It may have something to do with Angle being there (in fact, it's more than likely that it was Angle). But bottom line, he still looked good.

Hey Kidman, PUT SOME PANTS ON!

Jericho is still one of my favorite wrestlers. Not only did he punk out Hogan, but he got in an Arrogant Cover and a Chair Shot on Hot Dawg Hulk Hogan. Everything is right in the world a-gain.

Angle looks like a thumb.

School Girl outfits, *drool*
Didn't Paul warn Vince aboot Dawn and the microphone?

Still, a rather entertaining show. Call it "Ruthless Agression" or the fact that WWE has competition that MAY give them a run for their money, but it was still an excellent show.

BTW, sign of the night was "Toothless RE-Gression."
JayJayDean
Scrapple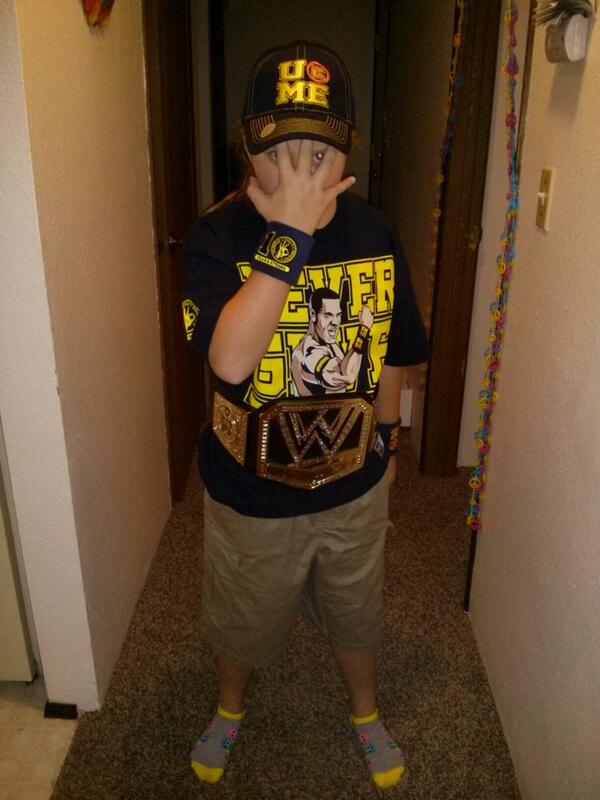 Since: 2.1.02
From: Seattle, WA

Since last post: 881 days
Last activity: 458 days

#34 Posted on
I thought the only bad thing about the Cena-Angle match was the commentary. (Big surprise.) I've never seen this guy on my TV and Cole admits that he's a total rookie from the WWF's farm system but it only took two clotheslines for Cole and Tazz to basically say the Cena might beat Angle? Kurt Fucking Angle?! I wanted to throw a shoe through my TV.

I thought they should have tried to downplay and lower the expectations until the nearfalls started flowing, so when Angle got some offense in it was like "Cena got some offense, but now he's toast." Instead Cole and Tazz basically act like the guy should've been expected to win. The best analogy I could think of is when David Carr starts playing for the Texans they won't be pimping him to play like Brett Favre in his very first game.

I *did* like the match very much, especially Angle's double-chicken wing-rollover-pin combo.
ThreepMe
Morcilla



Since: 15.2.02
From: Dallas

Since last post: 5041 days
Last activity: 4700 days

#35 Posted on
Now, more than ever, Edge totally rules!!!

"Hey Christian, check it out! Edge Cola! When are they going to come out with Christian Cola? Now, more than ever, sodas totally rule!!!"
Texas Kelly
Lap cheong



Since: 3.1.02
From: FOREST HILLS CONTROLS THE UNIVERSE

Since last post: 264 days
Last activity: 26 days


ICQ:
#36 Posted on
Last night was undoubtedly the best show the Federation's put on in a long time, and it wasn't because they hotshotted a huge main event onto the end of it... for the first time in forever, there was excellent booking all around, there was great effort put out by everyone on tap, and there was NO-uh-BORING-uh-SPOTLIGHT-uh-HOGGING-uh-TRIPLE H-uh to ruin it.

-- John "Prototype" Cena: I think Mr. Scott Keith said it best when he said this guy is the next Sting. He's got the look, he's apparantly got the workrate (and remember, guys, he was fighting Kurt Angle but IMO PROTOTYPE carried the match - I'd love to see what the two of them could do with 15 minutes on a PPV). All that needs to be done is to give HIM the Brock Lesnar push (and as the days go by, I'm becoming more and more confident Brock won't win the title at Summerslam).

-- The tag team division is still very dead and still desperately in need of being floated between shows (when is the WWF going to realize that?) but if we get matches like last night's while we're waiting, I won't mind so much. Hardcore Holly is so much better as a babyface and Val Venis is so underrated. Keep these two together, please, please, please...

-- Watching the Undertaker/Angle exchange, the same thought went through my head as Mr. Scott Keith's... it sounds like they're going to pull the ol' double-switcheroo and have Jeff Hardy win the title on a fluke on Raw (probably with Matt's help) only to lose the title to Angle on Smackdown (where Matt won't be around to help him), leading to a three-way between Rock, UT and Angle at the PPV where Rocky wins the title (or a straight-up singles match between Rocky and Angle). That combination would be tons better than Rock/JPL/UT. (BTW: Now that Angle has embraced his baldness, he needs to start growing his hair back, because the bald look does not suit him.)

-- The one angle Russo did in WCW that I want to see played out here in the Federation is the Team Canada one, because it never really got a fair shake (politics forced it to be strictly midcard, and they were stuck feuding with the jokes that were the MIA). This is a great start to it, and not only does it give Lance something meaningful to do, but it gets Christian back on my TV, which makes me a very happy TK.

-- Prediction: At WM19, in his final match as an active wrestler, Hulk Hogan defeats Vince McMahon to validate his legacy and force Vince away from the spotlight for good.

-- Deacon Bautista: Good holy god. Screw Brock, THAT man's huge!

-- Well, Summerslam is going to be thirty minutes from my hometown, but I'm going to have to depend on the rest of the card aside from my personal God to pique my interest since I can predict with reasonably good accuracy that Chris Jericho will job to Edge at the show. However, that fact doesn't dampen my enthusiasm for a GREAT FEUD which will only elevate Edge more and hopefully prove to Vince and the creative team that Chris deserves another title run.

(edited by Texas Kelly on 28.6.02 1048)
---
Being The Bookerman (No Way Out)
Grading The Bookerman (No Way Out)
Worship Your God And Mine
CRZ NOTABLE QUOTABLE OF THE MONTH:
KANE: Triple H...tonight, I will burn the flesh from your body!
MICHAEL COLE: OH MY GOD. KANE THREATENING TRIPLE H, SAYING HE'S GONNA BURN THE FLESH FROM HIS BODY!
CRZ: Umm, I heard it the FIRST time!
-- WWF Smackdown, 9/9/99
Bizzle Izzle
Bockwurst



Since: 26.6.02
From: New Jersey, USA

Since last post: 824 days
Last activity: 824 days

#37 Posted on

Last night was the first smackdown I have seen in a while and I'm definitely glad I tuned in.
I'm not ashamed to say that I watched Manhunt and thought Cena was a pretty scary guy, at least until the players had guns too and could shoot back. Granted he was wrestling Angle, but I think he showed a lot of charisma and had the crowd on his side, pretty good for a guy they never saw before. I loved how he clocked Kurt Angle real quick and I did enjoy his expressions and body language after the match which seemed to get the crowd on his side even more. He had charisma on camera in Manhunt so hopefully it will carry over to the WWE.
it's been said plenty of times, but I must chime in: Bautista is HUGE! I think he looks way more menacing than Brock. And Randy Orton deserves big props for selling that clothesline. He made it look like his neck just wasn't on right when he was lying on the mat. It was sick.
After this weeks RAW and Smackdown I'm definitely planning on tuning in next week. Ever since the nWo ran into Rock's ambulance and Ross and Lawler sold it with the same expressions and sound of fear in their voice as they did Owen's accident i have been just reading CRZ's recaps. But this week's shows kept me pretty entertained.


---


I'm not a loser, I'm a Weiner!
NOMAD974
Cotechino



Since: 5.1.02
From: D.C. Metro, Maryland

Since last post: 2588 days
Last activity: 2551 days

#38 Posted on
he was fighting Kurt Angle but IMO PROTOTYPE carried the match

---

I hope this was a typo, if not please explain yourself.
Teppan-Yaki
Pepperoni



Since: 28.6.02

Since last post: 2277 days
Last activity: 2247 days

#39 Posted on
Originally posted by NOMAD974

---




he was fighting Kurt Angle but IMO PROTOTYPE carried the match

---


I hope this was a typo, if not please explain yourself.

---


NOMAD -- I think what Texas Kelly meant was "In my opinion, Cena carried that match." I disagree in that I think both of them did fine; neither really had to carry each other through it. Cena did his part well, and so did Kurt.

This makes me ask again why Angle has to be put as a comedic mid-carder when he does stuff like this for the company.
oldschoolhero
Knackwurst



Since: 2.1.02
From: nWo Country

Since last post: 3327 days
Last activity: 3261 days

#40 Posted on
Um, hi. All these comments about Dave Batista? Don't you think you're a)Jumping the gun, and b)Being overly harsh on ol' Brocky? The guy threw a mena clothesline and a nice spinebuster. That doesn't make him any better than Brock. At all.


---


Old School's Film Quote O' The Week-"Five-foot-nine, I didn't know they stacked shit that high"-R. Lee Ermey as Gunnery Sgt. Hartman, Full Metal Jacket. He obviously hasn't met Tazz.
Pages: Prev 1 2 3 Next