Captaincuba
Italian



Since: 25.10.05

Since last post: 1541 days
Last activity: 1416 days

#1 Posted on | Instant Rating: 4.61
With CRZ's blessing here are the results from tonight's taping at MSG.

Opening Match:

Batista & Kane Vs. Finley & Khali

Third biggest pop of the night for Batista and the crowd was pretty flat for Khali. The highlight of the match came when Khali was tied up in the ropes and Batista and Kane used Hornswaggle as a battering ram into Khali.

Batista-Bomb on Finley 1-2-3.

Cena Vs. Carlito in a Big Apple Brawl. The crowd was flat until halfway through when the "Let's go Cena / Cena sucks" chant battle started up again.

STFU for a quick submission and Orton hit the ring to a nice pop. Brawl outside and Orton sets up a chair and RKO's Cena through it.

Matt Hardy Vs. Evander Holyfield Boxing Match

Michael Buffer was the ring announcer and 4 Divas were the Round card girls. MVP makes Buffer announce him first as "Half Man Half Amazing" MVP.

Round One goes to Holyfield completely one-sided as Matt puts up NO offense while being saved by the bell after his third knockdown.

Round Two starts with Hardy barely able to stand, Holyfield insists that he will not box an opponent in that state and asks the ref to look at Hardy. Holyfield backs away and MVP jumps into the ring annoyed at Holyfields mercy. Holyfield turns to leave the ring but MVP grabs his shoulder and spins him around getting in his face. Right hook from Holyfield and MVP is KO'd.

CM Punk & Boogeyman Vs. Jim Morrison and Big Daddy V (with Striker)

Uneventful match, with Punk carrying the workload. Punk rolls up Morrison out of nowhere for the 1-2-3. Morrison's music now has lyrics.

Coach & Vince head down for the big reveal. First possibility ends up being Eugene. Eugene expalins that he obviously must be Vince's kid because he loves wrestling so much. He says that his mom said she met Vince once, and that his Uncle Eric said that Vince "nailed" her which is why he made it his goal to almost put Vince out of business. Vince responds that he had sex with a stranger, not his cousin in Kentucky and shoos Eugene away.

Second possible son is Balls Mahoney. Who tries to convince Vince that it would be cool that he was his sone because "Vince would have Balls." Vince replies with "I have no balls", realizes what he walked into and shoos Mahoney away.

Last possibility is Melina. She and Vince look disgusted by that possibility. Coach asks why, Vince leans in and whispers something in Coach's ear. He's now disgusted. Vince apologizes to Melina about a tryst on July 4th, and Melina threatens that if she is the child, she'll sue him for every penny.

Vince goes to leave, but Coach says there's one last possibility. Vince turns around and says to get it over with. Coach tries to convince him that this wouldn't be a good place. Vince orders Coach to make it happen now...

Long Pause...

Glass Breaks and Stone Cold comes down to ringside to the biggest pop of the night. Austin verbally abuses Vince with the whole crowd "Whating" the whole time. Says he isn't going to stun him, but he will help him with his grapefruit problem and donkey kicks him in the crotch followed by the old Ric Flair drop to the knees and uppercut to the crotch. Stunner for Coach and beer celebration starts.

After cameras go out, Austin comes back down and threatens Coach and Vince to sing or he'll go into the ring and beat their asses again. Vince and Coach go into "I left my heart in San Fransisco" Austin sneaks in behind, double noggin-knocker followed by Stunners on both.

Of note, Lilian was by far the hottest Diva tonight and her get-up for SNME was even hotter. Maria was a close second.

CC

Promote this thread!
oldschoolhero
Knackwurst



Since: 2.1.02
From: nWo Country

Since last post: 3295 days
Last activity: 3229 days

#2 Posted on | Instant Rating: 9.00
Austin isn't McMahon's child, as you intimated in the Raw thread.


---
To those who say people wouldn't look; they wouldn't be interested; they're too complacent, indifferent and insulated, I can only reply: There is, in one reporter's opinion, considerable evidence against that contention. But even if they are right, what have they got to lose? Because if they are right, and this instrument is good for nothing but to entertain, amuse and insulate, then the tube is flickering now and we will soon see that the whole struggle is lost. This instrument can teach, it can illuminate; yes, and it can even inspire. But it can do so only to the extent that humans are determined to use it to those ends. Otherwise it is merely wires, and lights, in a box.-Edward R. Murrow
kentish
Andouille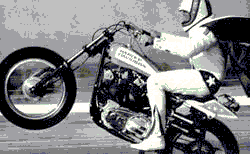 Since: 19.8.05
From: My Old Kentucky Home

Since last post: 1279 days
Last activity: 532 days

#3 Posted on | Instant Rating: 2.45
So they didn't reveal it?


---


"I like your Christ, I do not like your Christians. Your Christians are so unlike your Christ."

-- Mahatma Gandhi

Venom
Boudin rouge



Since: 15.1.03

Since last post: 3913 days
Last activity: 3884 days

#4 Posted on | Instant Rating: 4.66
Originally posted by Captaincuba

---

Last possibility is Melina. She and Vince look disgusted by that possibility. Coach asks why, Vince leans in and whispers something in Coach's ear. He's now disgusted. Vince apologizes to Melina about a tryst on July 4th, and Melina threatens that if she is the child, she'll sue him for every penny.

---


Ho ho, Vince and his incestutuous dirty old man fantasies equal RATINGS! So the storyline canon is that Vince has fucked pretty much every one of his female employees?

Does anyone really give a shit about this whole storyline? If you boil it down to it's key components, it's just Feudin' MacMahons storyline 1A90312 and an excuse for Vince to go on TV every week and psychologically masturbate in front of millions.

Apparently they got it half right in realizing no one cares about Vince, Linda, Shane and Steph anymore...so the solution is just to create more MacMahons! Paul Heyman can add "Dudleyville" to "The Big List of Ideas Vince Stole From Me".

I've watched the past few weeks out of morbid curiousity, but I'm taking another hiatus since this is all they got.


---

WoW Wisdom:
"And then there's aggro to worry about."
"What's 'aggro'?"
"Well, it's complicated. But loosely translated, it means 'the priest dies.'"
oldschoolhero
Knackwurst



Since: 2.1.02
From: nWo Country

Since last post: 3295 days
Last activity: 3229 days

#5 Posted on | Instant Rating: 9.00
Normally I'd agree, but a)the angle's been funny and entertaining so far, and b)it 'll involve someone other than Vince being put centre stage. A wrestler being named a McMahon is a pretty big deal, so I'd imagine they'll want to avoid screwing the pooch on it. It's hard to retcon that particular surname, after all.


---
To those who say people wouldn't look; they wouldn't be interested; they're too complacent, indifferent and insulated, I can only reply: There is, in one reporter's opinion, considerable evidence against that contention. But even if they are right, what have they got to lose? Because if they are right, and this instrument is good for nothing but to entertain, amuse and insulate, then the tube is flickering now and we will soon see that the whole struggle is lost. This instrument can teach, it can illuminate; yes, and it can even inspire. But it can do so only to the extent that humans are determined to use it to those ends. Otherwise it is merely wires, and lights, in a box.-Edward R. Murrow