Excalibur05
Knackwurst



Since: 19.1.02
From: Minnesota

Since last post: 689 days
Last activity: 557 days

#1 Posted on
Last Week: Kane unmasked and, honestly, I was shocked that he didn't have a little more of himself. Triple H, Triple Naitch and Randy Orton continued evolving the wrestling industry to better and longer rest holds! Austinberg went about the scary task of cubing Lance Storm.

Hey! It's time for the Highlight Reel with Chris Jericho. Tonight's special guest is my beautiful girl, Stacy Keibler. Uh-oh. She's being stalked by Scott Steiner. Scott triest to grope Stacy but he gets kicked in the nuts. HAHAHAHA, get him Stacy. Jericho tries to hit on her, but she deflects him by talking about his small penis. She said penis! Then Steiner tries, but she reminds him that his "freakzilla" has been crushed by steriods. Test comes out to try to get him some of my girl, but…he's Test. Come on. Eric Bischoff is out to say that Austinberg ate some bad beef stix from Austinberg presents WWE RAW presents a vending machine backstage and he won't be here tonight.

Then he sees everybody in the ring and decides that they should have a match later tonight with everybody in the ring. Not my darling Stacy! Wait, didn't they just do the same thing over on Smackdown with Big Show, Stephanie and Zachy One Legs?

(ads)

Lance Storm Cubed is talking about how they are happy that Austinberg isn't here, because now they can cut one of their world class promos like from WCW! Oh…wait…here's Austinberg. Apparently, beef stix alone are not enough to keep him from running out to attack Lances.

Lance Storm Cubed v. Stone Man Still Austinberg

Rodney Mack and Theodore Long are out to protest Austinberg's failure to include more ethnic foods in his vending machine. Austinberg throws up beef stix all over Rodney and then hits him with the Jackhammer. Then Austinberg goes back home. Poor Lance Storm Cubed and Teddy Long just have to look on and cry that nobody cares about them.

Backstage, Kane is hanging out on his Dream Coffin, when Eric Bischoff walks in.

EB: Tazz? What the hell are you doing here?
KN: What? It's me. Kane.
EB: Get out of here! Where's the mask?
KN: ….
EB: Oh…wait. Hahahaha. What's with the towel?
KN: Bad Hair cut. Besides. You should always take a towel with you wherever you go.
EB: Hey! Can I borrow the dream coffin? I want to go back to when I was running WCW!
KN: …No.
EB: Fine! RVD is going to get your title shot against HHH!
KN: Ok. He's going to job anyway.
EB: Damn you Kane!

All the women! One match! NEXT!

(ads)

Ivory v. Molly Holly v. Jacqueline v. Victoria v. Trish Stratus v. Gail Kim v. Jazz (w/ Teddy Long)
A Battle Royal…wait…A Battle Royal? Huh? For the Women's Title

A Battle Royal, eh? Gail Kim comes out, she's new you know? You'd think they'd showcase her talents in something OTHER than a battle royal. She must REALLY suck. Not that that's a bad thing. You know what I could care less about? This here match. Why isn't Stacy in THIS match? Or Randy Orton? Order of Elimination? Ivory, Jackie, Molly, Sleepy, Dopey, Victoria, Trish and Doc. Jazz wasn't eliminated. Instead she fell over and ran away. I do that in battle royals all the time. Is "royals" a word? MSWord doesn't think so. Wow. Typing is more interesting than this match. Gail Kim wins. A title in her first appearance! She's the new Jerry Lynn!!

(ads)

Booker T. and Chris Tian are standing around in the crowd when Dean Malenko and The Red Rooster tell them to go have their match. And then Booker is like, "Oh, man, dawg, I've got a match? Dayum." And Chris Tian is all like "Oh, man, I've got a match? Where my peeps at, Dean?" Then Dean pust Chris in the Texas Cloverleaf. You don't talk to Dean Malenko and get away with it.

(ads)

Booker T v. Chris Tian
For the WWE Intercontinental Title

Chris is still suffering the ill effects of talking to Dean Malenko. Booker tries to take advantage of this, but he doesn't have any moves that affect people's legs. Or any arm bars. Not even arm BARS. Then Booker hits Christian with some Texas Toast. Aha! Chris Tian is injured by things with the word Texas in them! It's his kryptonite. Texas krytponite. But Christian hits Booker with a giant waffle! That's his move! I guess. Mmm…waffles. Eric Bischoff comes out to stop this before somebody gets syrup on poor Charles Robinson. Too late. He's stuck to the bottom left turnbuckle. I guess they'll have to wrestle around him.

Rob Van Dam is standing around backstage when he sees Kane's Dream Coffin.

RVD: Yes! I'm totally going back in time to meet Bob Marley and then I'm going to go back 5 minutes ago and eat some waffles.
KN: Rob, you're being ridiculous. You can't use my coffin anyway.
RVD: Alright, fine. Dude. Do you have any Chili Cheese Fritos?
KN: Do I look like I have any Chili Cheese Fritos, Rob?
RVD: Uh…yeah?
KN: I hate you, Rob.
RVD: I hate Alf.

(ads)

How can you hate Alf?

Chris Jericho and Test v. Scott Steiner and My Darling Stacy Keibler

Jericho comes out in a shiny jacket which is successful in distracting Steiner long enough for Test to get his hands on Stacy. That stupid…ugh…I wish I could have been there to stop this, but they won't let me into Buffalo any more because of this one incident. It was way blown out of proportion. I have NO idea how that goat got up on the roof. Oh…uh…Stacy powerslams Test, but her ankle is still in pain from last week, and she falls over and Test gets the pin. Bastard.

(ads)

Wow! Continuing our YEAR of highlights leading to WrestleMania here's Lawrence Taylor pinning Bam Bam Bigalow. Lawrence Taylor of course went on to win 37 heavyweight titles and become the biggest drawing worker in the history of the business.

Maven v. Rico (w/ Jackie Gayda)

Rico prances around the ring kicking things. Poor Charles Robinson. Then he notices that he's fighting The Rock. Rico falls over in fear. Maven tries to go for his finisher, but he can't remember quite what it was, and Rico rolls him up. Holy crap! Rico pins The Rock! First Triple Naitch, now The Rock! Next week: Rico pins Austinberg!

(ads)

Last week, Triple Naitch and Randy Orton talked about Fat boys, taking old ladies on Space Mountain and beating up Mick Foley. This week: Tommy F'N Dreamer.

Randy Orton (w/ Ric Flair) v. Tommy Dreamer

Oh! F'N Hardcore! Here's a five minute collar and elbow tie-up!! I hope that gets over! Dreamer goes hardcore and beats the hell out of Orton. Flair tries interfering, but Tommy is too much of a badass for that stuff. Flair goes down! However, Orton knows the secret to beating Tommy Dreamer, wait until he falls over. That of course, is Orton's move. Dreamer has no problem with this, because he's made a career out of just falling over and jobbing. This truly is a winning combination! A feud is born!

Rob Van Dam is backstage with Eric Bischoff.

RVD: Eric, do you have any Chili Cheese Fritos?
EB: Rob, I'm a busy man. Can we talk about this later?
RVD: Are you using Kane to get ratings?
EB: Yes.
RVD: Dude…you like are a total genius!
EB: Rob…get out of my bathroom.
RVD: Not until you tell me where you hid the hammer pants, man.
EB: Rob. I don't know WHERE the hammer pants are.
RVD: Oh. Right. Do you have any Chil Cheese Fritos?

(ads)

Eric Bischoff tells Terri to go and interview Kane. Terri doesn't want to because it might interfere with her busy schedule of plastic surgery and make-up to maintain her. Bischoff tells Terri to do it or else she'll get fired. Terri didn't know that she hadn't been fired weeks ago.

La Resistance v. Spike Dudley and The Hurricane

The fans chant "boring". They obviously realize that Lance Storm Cubed is the perfect partner for The Hurricane. Apparently The Hurricane is looking for a full time tag team partner. Spike Dudley was his first choice? Wait. Snake Eyes was his first choice, and then he jobbed and Lady Jaye didn't like Snake Eyes anymore. What the hell ever happened to Captain Gridiron? Anyway, Spike gets in the match which can ONLY lead to crazy go nuts amounts of jobbing. The guys from not France hit la Croisandwich, which is their finisher! Awesome!

Terri wanders around some boxes looking for Kane. When she doesn't find him, she just draws a stick figure on one of the boxes and interviews it. Best interview on the show so far!

(ads)

Rob Van Dam v. Triple H
For the WWE World Title

What? No Flair? Rob starts kicking Triple H, and HHH laughs because he's happy that he'll never have to job, ever again. There's Flair. Watch the time, Triple Natich!

(ads)

Triple H starts hitting Rob's leg but RVD doesn't sell anything. HHH is mad because he just got done wrestling Kane and Kevin Nash and just ONCE he'd like to wrestle somebody who sells his funky restholds. Don't look now, HHH, but next up is Austinberg! Flair hits RVD with the belt, and everybody thinks that that's the end, but Eric Bischoff has a surprise! They still have 5 minutes to fill before TNN's crappy "babes" special! Ahahahahaha! Here's Randy Orton to waste some time. Way to waste some time, there Randy. Triple H is sick of watching everybody else waste time and he hits ANOTHER resthold. That HHH is the master. Wait…no…there's the pin. HHH wins! Incredible!

Here's Kane to make the show have just a little more of him. He teases chokeslamming HHH by tickling HHH's chin. That Kane is a big old tease. Kane decides to chokeslam RVD instead. That's a pretty crappy way to treat your former tag team partner who you hate. Actually, it's pretty ok. No. Wait. Kane is indecisive. He chokeslams Bischoff. What if he gets fired and ends up on Smackdown?! Here's a shot of Kane. Everybody is in Shock! Kane is AUSTINBERG! Holy Crap! When did THAT happen?

Next Week: The show needs a little more…Austinberg? Randy Orton's inexplicable push continues when he beats Booker T with a collar and elbow tie-up. Kevin Nash and Shawn Michaels are so bored backstage that they actually hit on Terri. Poor Terri.

I need something to eat.




---

Feh.
Promote this thread!
Notorious F.A.B.
Pepperoni



Since: 4.2.02
From: Dudleyville's Gay Ghetto

Since last post: 5244 days
Last activity: 5230 days

#2 Posted on
Since Kane is so well versed in traveling about the universe (having a towel and all) I bet he could blow RVD's mind talking about the meaning of life, etc.


---

It's just you against the group mind.
Tenken347
Knackwurst



Since: 27.2.03
From: Parts Unknown

Since last post: 1 day
Last activity: 4 hours

#3 Posted on
I let it slide once, but you should really know that Scarlett is Snake Eye's woman, not Lady Jaye.
tomvejada
Andouille



Since: 2.1.02

Since last post: 5292 days
Last activity: 5292 days

#4 Posted on
Another hilarious satire. Highlights included "I hate Alf" and hammer pants.

Keep up the good work.


---

"Oh my God, Brian, there's a message in my Alphabits! It says, 'Oooooo!'" Peter Griffin
"Peter, those are Cheerios." Brian
whatever
Bierwurst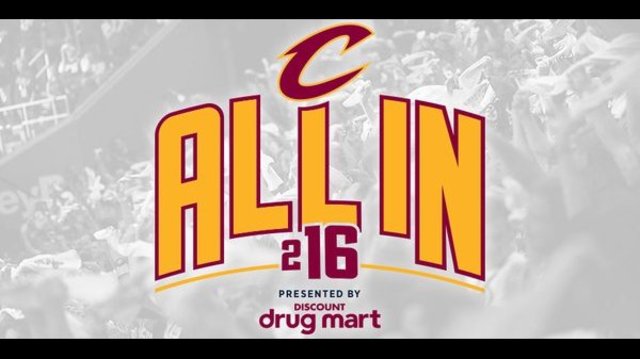 Since: 12.2.02
From: Cleveland, Ohio

Since last post: 94 days
Last activity: 7 hours

#5 Posted on
"Austinberg presents WWE RAW presents a vending machine backstage"

Good form again this week - many good laughs!


---

I drove the Hummer. Sorry 'bout that.
Evil Antler God
Potato korv



Since: 10.1.02

Since last post: 4157 days
Last activity: 2283 days

#6 Posted on
Originally posted by Excalibur05

---

What the hell ever happened to Captain Gridiron?



---


You're just going to damn Steve McMicheal onto us all, aren't you? ;)


---
Anybody can kick people's asses. But it takes a true monster to kick people's asses AND breastfeed at the same time
- Excalibur05
SchippeWreck
Banger



Since: 26.3.03
From: Glendale, CA

Since last post: 274 days
Last activity: 130 days

#7 Posted on
Originally posted by Excalibur05

---

The fans chant "boring". They obviously realize that Lance Storm Cubed is the perfect partner for The Hurricane.

---

Yes! Now if only the writers will realize this!

Oh, and I think there's some Chili Cheese Fritos behind the couch...or in my mom's room...or something...


---
ScreamingHeadGuy
Frankfurter



Since: 1.2.02
From: Appleton, WI

Since last post: 1967 days
Last activity: 1967 days

#8 Posted on
The Dream-Casket bits were great. But why the hate for Alf?


---
Fashion Reporter Extraordinare

Wisdom is learning from one's mistakes.
Greater wisdom is learning from the mistakes of others.

hansen9j
Andouille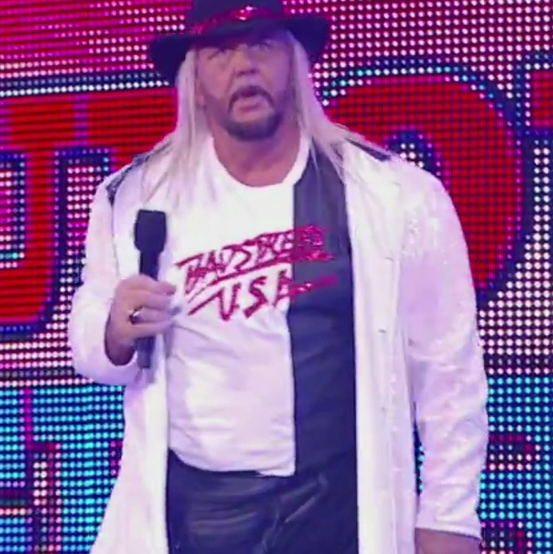 Since: 7.11.02
From: Riderville, SK

Since last post: 26 days
Last activity: 5 hours

#9 Posted on
Originally posted by Excalibur05

---


How can you hate Alf?
---------------------
Oh…uh…Stacy powerslams Test, but her ankle is still in pain from last week, and she falls over and Test gets the pin. Bastard.*
---------------------
EB: Rob. I don't know WHERE the hammer pants are.
RVD: Oh. Right. Do you have any Chil Cheese Fritos?
---------------------
Kane is AUSTINBERG! Holy Crap! When did THAT happen?**

---



*PSYCHOLOGY~!!!!

**Oh god is this going to get good....


---

Da moon rulz! #1!
Wolfram J. Paulovich
Frankfurter



Since: 11.11.02
From: Fat City, Baby

Since last post: 4174 days
Last activity: 3545 days

#10 Posted on
Excellent stuff, Matt. I was very happy to see the return of the Hammer pants. And the fact that RVD walks into Bischoff's bathroom.

And what's this "How can you hate Alf?" How can you not?


---

The Obtuse Angle Archive.

Burns: Smither's this beer isn't working! I don't feel any younger, or funkier....
Smithers: I'll switch to the tablespoon, sir.
Big Bad
Scrapple



Since: 4.1.02
From: Dorchester, Ontario

Since last post: 19 days
Last activity: 12 hours

#11 Posted on | Instant Rating: 5.54
What's so wrong about Alf? He is sarcastic and he eats cats. Aside from the sarcasm, he's just like Val Venis and EVERYBODY loves Val!


---
Over 1550 posts and still never a Wiener of the Day!



Oliva: You are the weakest link! Goodbye!

Stewie: Ahahaha. Oh God, that's funny. That's really funny. You write your own material? Do you? Because that is so fresh. 'You are the weakest link. Goodbye!' You know I've never heard anyone make that joke before. You're the first. I've never heard anyone reference that outside program before. Because that's what she says on the show, right? Hmmm? 'You are the weakest link. Goodbye!' And ye...ye..yet you've taken it and....and used it out of context to insult me in this everyday situation. What a clever, smart girl you must be. To come up with a joke like that all by yourself. Mmmmm...that's so fresh too. Any Titanic jokes you want to throw at me as long as we're hitting these phenomena at the height of their popularity. Mmmm? Cuz i'm here God you're so funny!