Big Bad
Scrapple



Since: 4.1.02
From: Dorchester, Ontario

Since last post: 10 days
Last activity: 3 days

#41 Posted on | Instant Rating: 5.54
---

I'm not suggesting that if Booker had a one month title reign and then for five years he was treated like crap it would do much for his credibility. But imagine if he won at Mania and got a decent one or two month reign. You honestly think he wouldn't be perceived as a significantly bigger threat than he is now, almost a year later?

---


Jericho was the first ever undisputed world champ, got a main event at Wrestlemania, and two years later is still treated as little more than a funny heel.


---

Wait…if it's MLK Jr. Day AND Pat Patterson's Birthday…who gets the token win here?-- Matt "Excalibur05" Hocking on a match between Mark Henry and Rico

MH: What's a clever way to say that I have a penis?
CJ: Uh…Mark, nobody's going to buy that shirt.
MH: How about if I say that I've got…a…uh…?
CJ: Coming up with T-Shirt ideas is hard Mark, why not leave it to the WWE marketing department.
MH: I know! I've got it!
CJ: Got what?
MH: Stank! That's Mah Stank! I'm gonna make a fortune!!
CJ: "That's Mah Stank"?
MH: On the front it'll say "Can You Smell It?" and on the back it'll say "That's Mah Stank". Everybody'll buy it because they'll think it's a Rock shirt.
CJ: You know…you might be on to something there, sad to say.
MH: I can't wait to show mah stank to Trish.

You know, I have a feeling that Spanky didn't quit, he was fired. Why? So they could repackage Mark Henry as "Stanky." Think about THAT!
--Matt "Excalibur05" Hocking, 1/19/04 Raw Satire



Quezzy
Scrapple



Since: 6.1.02
From: Pittsburgh, PA

Since last post: 9 days
Last activity: 2 days

#42 Posted on | Instant Rating: 5.76
Man you people are pathetic. Benoit won! He outlast EVERYBODY! He was in there the WHOLE time something that has only been done once and it means NOTHING? That's just stupid. He was the man, he was top dog for the night. So what if he losses at Wrestlemania, he's IN the main event. Only one other person in the whole entire roster can say that. If all you're ever going to do is complain about him winning becuase he's not going to win the next match then why should Vince push anybody? If he won at WM you'd probably complain that he's going to lose the next night, if he won, you'd complain that he's going to lose the next ppv. For once why don't you give them credit for pushing Benoit tonight, for making him the man for the night. I mean look at some of the past winners of the Royal Rumbe: Hogan, Flair, Hart, HBK, Austin, The Rock, that's some pretty damn good company and you're complaining about him being put in that class? What a joke. I hope Benoit DOES lose because you people don't deserve to get what you want.

Besides like it's been pointed out we don't know for sure that Benoit is going to face Triple H. I mean as far as I know they weren't even planning Triple H's match tonight to end the way it did. For all we know the Triple H vs. Shawn feud has just been extended to WM. Benoit could stay on Smackdown and wrestle Angle at WM.

But I hope the main event is Bradshaw vs. Triple H so you all get the shittiest WM ever.


---

Lance's Response:

THAT IS AWESOME!
The Vile1
Lap cheong



Since: 4.9.02
From: California

Since last post: 3325 days
Last activity: 3056 days

#43 Posted on | Instant Rating: 4.05
Originally posted by Mild Mannered Madman

---

Originally posted by BOSsportsfan34

---

Originally posted by The Goon

---

You're all missing the highlight of the entire PPV:

Ernest Miller and his assistant dancing for a good minute before being thrown out.

---



I think Lamont losing his wig got just as much of a cheer as him and Miller getting thrown out.

---



Tazz singing along to Cat's theme was golden.


---


And then he promptly retracts and says, "Good, I'm sick of dancing, glad they're gone." or something of that effect. Tazz is very funny.


---

"Just a humble bounty hunter, ma'am."
-Spike Spiegel
darkdragoon
Bockwurst



Since: 26.8.02

Since last post: 5008 days
Last activity: 5008 days

#44 Posted on | Instant Rating: 1.97
Well, considering the rumormongers were correct about Chris winning, perhaps you might want to pay attention to the switch rumors.

First match was blah.

Tajiri/Rey was fairly solid but cut way too short.

Eddie/Chavo was also short but got the job done.

Brock/Holly was as good as you could expect.

HBK/HHH was about a minute of remembering the previous match, the now usual Shawn bleeds for you, and the rest was junk. yeah, a draw is conceivable when both people look like they were in a meat grinder, but this seems more neither guy wanting to take a fall and Philly isn't a place to try draws/no-contest/double DQ.

Rumble itself was pretty good actually, surprisingly Show was not at the lower end of the HOSS contingent, but of course he was one of the last guys to get in.
canadianchick
Cotto



Since: 8.8.03
From: Canada

Since last post: 4757 days
Last activity: 4428 days

#45 Posted on | Instant Rating: 1.00
I can't think of the last time I marked so hard for a victory. It nearly brought a tear to my eye seeing Benoit win. Sure, I might have predicted it, but it's really something else that they actually went with it. So, this might get screwed up somehow, and maybe Benoit will look awful at the end. None of that matters right now. For now, all is right. Benoit won the freaking Rumble. Ever thought you'd hear JR saying Benoit was going to Wrestlemania to main event?


---
Win if you can, lose if you must, but ALWAYS cheat!
The Sham
Kolbasz



Since: 20.1.02
From: Hamden, CT

Since last post: 3037 days
Last activity: 2389 days

#46 Posted on | Instant Rating: 7.05
Rumble Results 2002-4 (Excel) (ititches.com)

While the undercard was rushed, I think tonight's Rumble proper told the best story I've seen in a Rumble (1999-2004). I had a lot of fun, and once again was able to get non-wrestling fans interested in the PPV.

The only match that I can't justify keeping short was Eddie v. Chavo. The only reason I can come up with is to allow for a rematch at No Way Out, but what's the motivation since Eddie won? I guess Chavo will have to keep hounding Eddie until he gets a rematch (which will need a gimmick). Eddie can wait to get into full swing with Angle until after NWo since there's 3 weeks until that PPV and then four weeks before 'Mania.

Also, if they were going to cut the CW match so much, shouldn't we have at least had Nidia reveal that she hasn't been blind for a week or so? I guess that's for Thursday.


---

HBK: —HOLY SHIT! WHAT'S WITH ALL THESE FUCKING GEESE?—
- Jeb Tennyson Lund, 1/20/04
Merc
Potato korv



Since: 3.1.02
From: Brisbane, Australia

Since last post: 2601 days
Last activity: 2579 days

#47 Posted on | Instant Rating: 2.60
That being the first show of any description I've seen since before Christmas I was pretty happy overall. The Rumble, as everyone says, was fine.
The tag match was utter crap. As if the Coach wasn't interrupting. I couldn't give 2 shits about Coach, get him away from the ring.
Eddie/Chavo was pretty good, of course Chavo Snr was going to interfere, but Eddie going over was the only way. Not brilliant by any means, but entertaining.
Cruisers. The less said the better. Blind valet mistaken interference has to be original though, surely?
Brock/Holly. Substitute Holly for Coach in the sentence above. Brocks Bear hug type holds looked LAME. They should have had Brock power bomb him again to blow it off.
HBK/HHH just plain illogical. HBK's moonsault that was miles over HHH for the table bump. HBK can get up from a chair to the head, but from standing up and delivering a superkick he can't get up? WTF? It just screams to be continued.
Tazzzzz was piss funny. "What is Test invisible now?" "He's got a head like a farm animal" He rocks.
HMD
Andouille



Since: 8.6.02
From: Canada

Since last post: 409 days
Last activity: 409 days

#48 Posted on | Instant Rating: 5.18
How can anyone argue that because Benoit/HHH has not been "announced" it may not happen. This is wrestling. They clearly built up Goldberg/Lesnar tonight. Do you think they'll just drop that? They also, much more subtly, built up Benoit/HHH by having Trips' stable tell Benoit he sucks and can't win the big one.

There was no evidence whatsoever in tonight's show that WWE has any plans to promote Benoit/Lesnar for 'Mania. I mean, granted, this is booking-on-the-fly central we're talking about, but unless Goldberg walks I find it hard to believe they're just going to pull the rug out on this one. Lesnar and Benoit may even be given away on TV if the plan is to move Benoit over to RAW.

Triple H looks like John Belushi now. He needs to hit the gym.

You know who Flair and Batista remind me of? Mumm-Ra the Ever Living, from the 80's cartoon Thundercats. Flair is Mumm-Ra before he transforms, and Batista is Mumm-Ra after.

Tonight's show was okay, but I don't like paying 35 bucks for okay. Top three matches were way too short, Shawn/Trips was the same match they've been having for a year and a half now with the same lame gratuitous blade jobs. Horrible booking on the finish. The rumble match was solid, but hell, is it really that big a deal to hang in for an hour. 75 percent of that time is spent on the top rope with some guy unconvincingly trying to hoist you out. It's not like running a marathon exactly. Good sell of Orton/Foley. My only gripe is how bad I felt for Big Show. Poor guy just got beat on mercilessly for the last ten minutes, like a fat kid in third grade. Loved the ending though, a very scientific way to eliminate a larger man.






---

I'd tell you to kiss my ass, but I don't want to get it infected.
Torchslasher
Knackwurst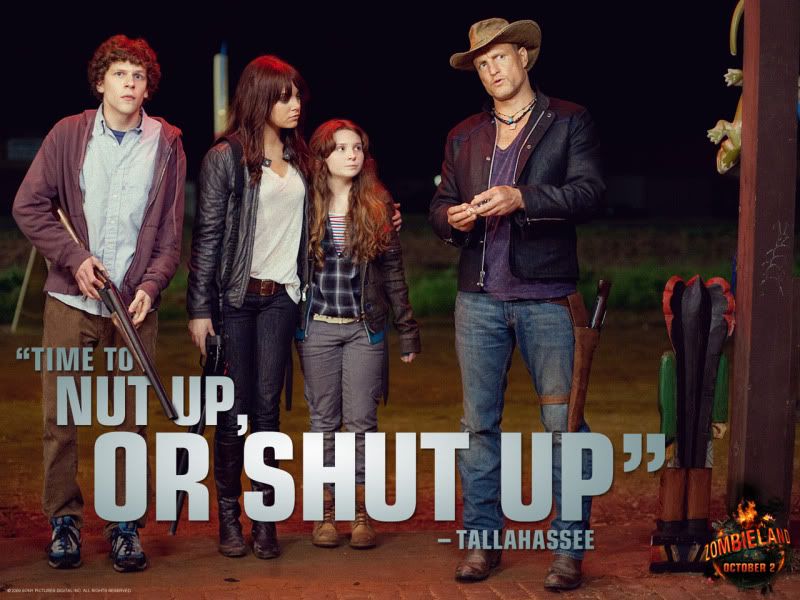 Since: 17.1.02
From: New F'n Jersey

Since last post: 76 days
Last activity: 76 days

#49 Posted on | Instant Rating: 6.44
If the crowd was dead, you couldn't tell that from our section there live. We were hyped, and it was so much fun counting down the Rumble guys. I had more fun tonight than I did even at the Wrestlemania we got in Philly (of course, that might be because WM XV kinda sucked).

The Lesnar/Holly match was especially fun because we got to boo Holly like there was no tomorrow. And after the reaction Brock got after the F5 on Goldberg, you would have thought that Brock was the number one face in the company.

I will grant you that the crowd was dead for the first four matches, but that WAS because we weren't given any time to get into the matches. Not to mention the fact that the Duds/Evolution match was one of the worst matches I've seen in 2003 or 2004. There was a loud BS chant after the Raw title match, because it was a BS finish. I can't believe that on the 3'rd biggest night of the WWE year we get a screwjob. HHH should have won the match.

I don't care if we all get a Wienerboard press release from the WWE stating that HHH will defeat Benoit at WM XX. Until it happens, please shut up and let things play out. You Benoit marks can't give up for one night and just be happy that Chris was given this huge win? And even if this is where it is headed, I'd much rather have HHH/Benoit and Lesnar/Goldberg matches at WM XX rather than the other way around.


---

Damn you WWE for making me change my sig. I'm sure you have good enough reasons to get rid of Shannon, but that doesn't mean I have to like it. Let me thus be the first to say: BRING BACK DAFFNEY!
tsmstu
Chourico



Since: 12.7.03

Since last post: 4248 days
Last activity: 3695 days

#50 Posted on | Instant Rating: 0.53
yeah Benoit won, yeah the internet is happy...

but the REAL story is how FAT HHH is. Jesus did he get FAT.
There was one point when HBK went to give him a sling shot and he barely got up to hit the post.

So far the Wiener board is looking like the "smart" board in 2004. All of the predictions I have seen on this board are coming true.




www.stustone.com

The King of Keith
Lap cheong



Since: 4.11.02
From: Winchester, VA

Since last post: 1262 days
Last activity: 1261 days

#51 Posted on | Instant Rating: 5.56
Top 3 moments of the night for me:

3) Batista making fun of the Dudleys, comparing them to the Eagles. Any cheap shots at the Eagles' expense will always warrant a good pop out of my house.

2) Michael's Asai swan dive onto the table. That, kids, was just damned pretty.

and, the number 1 moment of the night:

1) Randy Orton's selling of Benoit's headbutt. Orton sold that like he just got hit in the head with a sledgehammer. It was almost Hennig-esque in it's over the top-ness. Orton made me a fan of his tonight.

I'll agree with most of the people here. The first matches were wayyyy too short. Michaels-HHH was nice and old school. Blood = good. The Rumble match itself was good fun. Good to see Foley back. He looks like he's dropped a lot of weight since the DVD clips of him were filmed.

Good show.


---

Please God...


...let it happen again
ekedolphin
Scrapple



Since: 12.1.02
From: Indianapolis, IN; now residing in Suffolk, VA

Since last post: 21 hours
Last activity: 56 min.

#52 Posted on | Instant Rating: 4.52
Granted I haven't been paying attention to the board all that much recently...
But what's up with so many people assuming the main event of WrestleMania will be Triple H/Benoit for the World Title, with Lesnar/Goldberg for the WWE Title right below it?
I know I'm wasting my time trying to apply logic to WWE booking decisions, but... Benoit and Lesnar are both on SmackDown. Goldberg and Triple H are both on RAW. The only way Triple H/Benoit and Lesnar/Goldberg happen is if Heyman trades Benoit to RAW for Goldberg.
And why would he do that when he's got two months before WrestleMania to make Benoit's life a living hell? Plus he'd be ceding the WrestleMania main event to RAW, which wouldn't make sense from a competitive standpoint (even though he did say Benoit would never get another shot at the WWE Title as long as he was around).
Anyway... it's a rumor, not a foregone conclusion. So I will, as a longtime Benoit fan, celebrate Chris Benoit as the winner of the 2004 Royal Rumble and look forward to seeing him in the main event of WrestleMania XX. And since Chris Jericho, Bret Hart and Owen Hart are unlikely to be his opponent, I'll "settle" for Brock Lesnar or Kurt Angle.
---
"You wanna mock people, or you wanna let me talk to Toby?"
"I wanna mock people."
--Leo McGarry and Josh Lyman, The West Wing
Two-Time, Two-Time Randomly Selected Wiener of the Day, 5/27/02 and 7/3/02
Certified RFMC Member-- Ask To See My Credentials!
Ta2grrl69
Bauerwurst



Since: 25.12.03
From: "Holly"wood

Since last post: 4702 days
Last activity: 4702 days

#53 Posted on | Instant Rating: 1.72
I think my friend who was watching the show next to me at the theatre pretty much summed things up when he said...minus the Rumble itself...we could have seen any of these matches or perhaps even better matches, on any given Raw/Smackdown televised show!!

Tables match...I enjoyed the hell out of it but it was way too short...please GOD...make Flair wear a shirt from now on...his flab scared the crap out of my wrestling un-initiated friends, who decided to join me at the theatre tonight

Mysterio vs Noble...started to pick up steam...but then...it ended! High flyer versus mat wrestler...both guys came out looking relatively un-impressively except for the rare high impact manouver

Eddie versus Chavo...didn't we pretty much see this already on the last SD?!? I realise that there were tag partners involved on SD...but still...nothing new to see here folks...disappointing after a great set-up...

Hardcore versus Lesner...sigh...fair to middling...there were some decent high impact moves but Brock humping my guy on the mat for half the match pretty much killed the crowd...mark out moment of the night #1 Alabama-slam on Lesner...moment #2 Lesner crapping his pants when Goldberg pretends Holly is behind him in the dressing room!! My confusion is why Lesner would give a crap right after he'd beaten Hardcore...some nice submissions from both guys but overall...way too short after such a build up...I'm sensing a pattern here...hmmmmmmmmm

HHH versus HBK...yawn...blood...hoorah...way too much standing around and again...we'd seen it all before...

Royal Rumble itself...my god it was a thing of beauty...the theatre was going nuts for Benoit and rightly so...dude kicked some serious ass!!! Regardless of what's to come...Benoit is over in my world for tonight's victory alone...fuck HHH...bring on the TOOTHLESS AGGRESSION!!!!!

Cheers,

Erin







---

Omen Tattoo's
Vancouver BC
Canada

"I mostly just hurt people"
It's False
Scrapple



Since: 20.6.02
From: I am the Tag Team Champions!

Since last post: 67 days
Last activity: 5 days

#54 Posted on | Instant Rating: 4.66
Glad to see Brock crush Holly, as well he should. But I nearly wept during the promo with Goldberg when Brock nearly crapped his pants upon hearing the fearsome name of SPARKY PLUGG! I can't believe Brock has to keep pretending to be scared of that idiot.

I didn't expect Triple H/HBK to top the Raw encounter, and as a result, I was entertained throughout. Things are a lot more fun with lowered expectations, because there's more of a chance that you'll be surprised and pleased with the outcome. Of course, not enough can be said about the crappy result. One might say that neither man wanted to job.

But the more exciting thing to think about is that this could set up Part 3 for a February edition of Raw.

Eddie was unbelievably over tonight! He got a LOUD reaction tonight, hopefully setting up his main event run (if any).

John Cena's entrance got a major pop. WWE's really biding their time with him and when he finally DOES break into the main event, it'll be something special. Just you wait.

Speaking of major pops, what a reaction the Philly crowd gave BROCK when he F-5'd Goldberg. I think they know what's coming (assuming it does come).


---
You really SHOULD think about going back to your old Yankees cap, yo!
Twist of Fate
Bauerwurst



Since: 2.5.03
From: Adelaide, South Aus.

Since last post: 5110 days
Last activity: 4392 days


ICQ:
#55 Posted on | Instant Rating: 1.16
i don't know if this was mentioned, i haven't got time to read the whole thread at the moment, but i'll say it anywayz

QUOTE OF THE NIGHT:

Taz: well, the wig's eliminated.

hahahaha
that was gold, go Taz :D


---
dMr
Andouille



Since: 2.11.02
From: Edinburgh, Scotland

Since last post: 720 days
Last activity: 107 days

#56 Posted on | Instant Rating: 5.50
Good Lord I expected a degree of smarkiness regarding Benoit and his probable upcoming match with HHH but nothing even close to the pitiful winging I've seen here.

Benoit just had arguably the single biggest honour bestowed upon him that can be given to anyone in the WWE. Winning the Rumble from #1 is bigger than winning the main event at WM in many respects for gods sakes. Someone wins the ME at WM every year, but winning the Rumble from being first in?

Thats something that now HAS to be addressed at every Rumble from here to eternity. Something not Rock nor Austin nor Hogan nor Taker has done. And something that HHH certainly hasn't done.

I'd personally argue that Benoit isn't a good enough all round sports entertainer to deserve that honour, and yet some of you are mumping and moaning about how it wont mean anything if he jobs to the big nasty HHH at WM, even if he then wins it at Backlash.

Benoit is an entirely different case to Booker last year simply becasue the builds are so different. Booker came from essentially being one half of a comedic tag team to main eventing WM in the space of a couple of months. By all accounts he would probably have gone over had it not been for Bill signing. He left the feud at a semi main event level which is considerably higher than where he was when he went in.

Benoit has been built as the biggest threat to Goldberg since his arrival in the company and then literally outlasted 29 men to win the Rumble. Short of chucking all 29 guys out himself with one hand tied behind his back he couldn't have been booked any stronger last night.

Come on people, it was a good ppv last night. Eddie/Chavo put over the right guy quickly to set him up for a push, Lesnar/Holly was what it had to be, HHH/HBK was a great title match with an ending that elevated both guys, and your freaking idol went over in the main event.

Relax, enjoy, mark out for once instead of carrying this pathetic smarky crap around with you. Ah, who am I kidding....



---
The Thrill
Banger



Since: 16.4.02
From: Green Bay, WI

Since last post: 1501 days
Last activity: 135 days

#57 Posted on | Instant Rating: 7.00
The only part of the PPV I caught was the actual Royal Rumble match (darned delayed Xmas parties for bars I work at that ply you with free dinner and drinks...wait, am I complaining here!?)...and as awesome of a Rumble match as it was, I got screwed by the booking.

See, my boys and I usually draw random numbers from 1 to 30, and the numbers you draw are your assigned spots. So when I got 30, and knew I had Goldberg, I thought I was OK. Guess not. (Good booking, but dammit, *I* lost!) Damn good thing just honOR was on the line, and no $$$.

The other problem? I had Spike Dudley, too. Screwjob! :-)


---
Star wipe, and...we're out.
Thrillin' ain't easy.
THE THRILL

ACW-NWA Wisconsin Home Video Technical Director...&
A2NWO 4 Life!

(Click the big G to hear the Packers Fight Song in RealAudio!)
Ticamo
Boerewors



Since: 19.7.02
From: Trenton, NJ, USA

Since last post: 4107 days
Last activity: 3406 days

#58 Posted on | Instant Rating: 5.03
Well, another Royal Rumble has come and gone and here is my story...

The cable company screwed up and my feed was for SAP (spanish) for those who don't know. I called the cable company and asked them to cancel the show and I'd watch it at 11pm. Alas, they cancelled it on paper, but the show didn't stop. Was a good girl and just turn it off or did I watch it in spanish and then again at 11pm, since the spanish version was free?? You all should know better.

Watching the show first in spanish was pretty interesting because Hugo Rodriguez and the other guy were pretty hyped for the show. But, since I only understood about a third of what they were saying, it was lost on me and left me with a lot of time to focus on the other elements of the matches.

-The Dudley's NEVER win tables matches on PPV's, granted. But this match was just off. The best thing about this match was Coach going through another table. Damn, he's thinning on top, no wonder he needs the hat. Please WWE, never give Batista the stick. He's just lame. Think: silent ass kicker amongst everyone in Evolution.

-Cena's backstage promo was cool. Loved his stoner RVD impersonation. It was cute.

-Mysterio Vs. Noble was TOO short and I'm tired of waiting for the ending of this angle. This has been going on for TOO long now. Mysterio got in a lot of great offense, but the ending was just cheese.

-Eddie Vs. Chavo... I loved the ring psychology here. I guess it was lost on some people. But his whole "I can't bring myself to harming my nephew so I'll just toss him around a bit" thing was great. I was totally into this match and since it's going to prolong the fued, I appreciate it. Where's the mullet???? Loved the sign: "Battle of the Mexes" here.

-Brock Vs. Holly was short and sweet. No one wanted Holly to win the title. No one REALLY wanted this match. We got the match. It's over. It's done. Let's collectively move on.

-HBK Vs. HHH was like the latest Texas Chainsaw Massacre. All that gore and blood. Watching the spanish version caused me to zone out on this match a bit. I'm sorry. It's been mentioned before, but don't tell me that HHH is SO secure with his position in the WWE/McMahon family that his ass can't bust out a f*cking sit up?? When HBK had him in that sleeper hold, his body reminded me of a 5 month pregnant woman. He had almost full looking breasts. Also, the spanish version was missing JR and King telling me how hellish this match was because it didn't look that grueling to me. HBK hitting the asai sawn dive DID rule all though.

-THE ROYAL RUMBLE was worth it's weight in gold. Great story telling here. WE all knew that Benoit would come out winning, but the build up was pretty damn awesome. Him and Orton got it to a great start and Tajiri looked pretty good out there too. Matt Morgan didn't win me over, growling and shit, like he's that great. I wasn't impressed by him. I hate him more for eliminating Hurricane so hastily. Nunzio proved how smart he was by sitting out for 5 more entrants. WGTT both looked great in here too. I just loved the Rumble itself.

PPV was all right. Dealt more with the storylines and not so much as the quality of the matches. But, I'm not upset with it. At least I know the creative team is making effort. They are setting up a number of great stories now.

-Jericho Vs. Christian- for the 2nd year in a row, Jericho eliminated Christian. Expect Jericho to pay.
-The Guerrero saga ain't over.
-Benoit's ascention to Wrestlemania, regardless of how he will fare is cool.
-Orton Vs. Foley... HELLO!!
-Kane Vs. Taker... HELLO!!
-Dudley's Vs. Flair and Batista ain't over yet. Insert Jindrak and Cade here please.
-Angle is feudless right now... I'd like to see him get something.

So, after 6 hours of PPV, that's what I got.


---

"Yes, I rather like this God fellow. He's very theatrical, you know, a pestilence here, a plague there. Omnipotence. Gotta get me some of that." - Stewie Griffin
Bullitt
Shot in the dark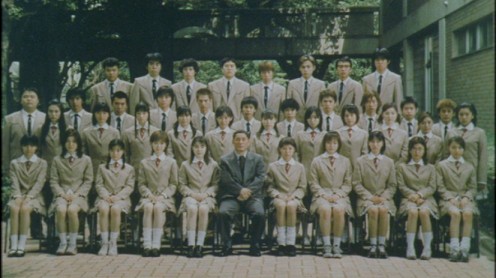 Since: 11.1.02
From: Houston

Since last post: 635 days
Last activity: 634 days

#59 Posted on | Instant Rating: 6.96
Originally posted by Hogan's My Dad

---

How can anyone argue that because Benoit/HHH has not been "announced" it may not happen. This is wrestling.

---


You just answered your own question.




---

Icarus Theatre Group performing at the Oakridge Community Centre in Calgary, February 7. Come see me make a fool of myself onstage!
brick
Bockwurst



Since: 17.1.02
From: Pittsburgh, PA

Since last post: 1851 days
Last activity: 1847 days

#60 Posted on | Instant Rating: 3.85
Being the first PPV that I've watched in over a year I really enjoyed the rumble. Do to work and other issues I haven't been able to even watch much of Raw or Smackdown the last few months but I'm hooked again.

A couple thoughts.

How do the anouncers miss what is so obvious to me, thats not Mick Foley, thats Cactus Jack. BANG BANG!

Best rumble I can remember, they timed the comedy and monsters well. Great story telling.

Chris MF'n Benoit.


---

Now you will receive us.
We do not ask for your poor, or your hungry.
We do not want your tired and sick.
It is your corrupt we claim.
It is your evil that will be sought by us.
With every breath, we shall hunt them down.
Each day we will spill their blood, 'til it rains down from the skies.
Do not kill. Do not rape. Do not steal. These are principles which every man of every faith can embrace.
These are not polite suggestions, these are codes of behavior, and those of you that ignore them will pay the dearest cost.
There are varying degrees of evil. We urge you lesser forms of filth, not to push the bounds and cross over, in to true corruption, into our domain.
For if you do, one day you will look behind you and you will see we three, and on that day you will reap it.
And we will send you to whatever god you wish.
Collin & Murphy MacManus
Pages: Prev 1 2 3 4 5 Next