The Goon
Banger
Moderator



Since: 2.1.02
From: Calgary, Alberta, Canada

Since last post: 227 days
Last activity: 200 days

#21 Posted on | Instant Rating: 8.08
You're all missing the highlight of the entire PPV:

Ernest Miller and his assistant dancing for a good minute before being thrown out.
Y2J 420
Italian
Banned



Since: 2.12.03
From: Illinois

Since last post: 4475 days
Last activity: 4407 days

#22 Posted on | Instant Rating: 2.60
We complain not because he won, but because we're predicting his sad fate and complaining as to *why* he won. I for one hope you guys are all right and we are wrong, but I have a sense it's not to be...but I will keep my mind and eyes open...


---

"Win if you can, lose if you must, but in the end, always cheat..." - Jesse "the Body" Ventura
Bullitt
Shot in the dark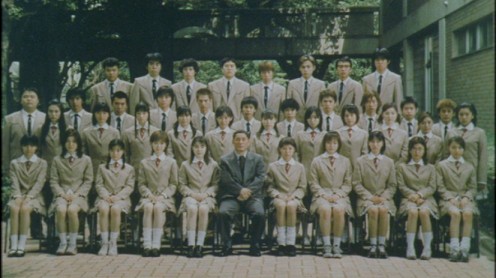 Since: 11.1.02
From: Houston

Since last post: 660 days
Last activity: 660 days

#23 Posted on | Instant Rating: 6.90
Originally posted by Texas Kelly

---

Especially considering who Chris is going up against in two months.

---


I'm sorry...but when was HHH/Benoit booked and announced? Must have missed that...

(edited by Bullitt on 25.1.04 2122)

---

Icarus Theatre Group performing at the Oakridge Community Centre in Calgary, February 7. Come see me make a fool of myself onstage!
Barbwire Mike
Boudin rouge



Since: 6.11.03
From: Dudleyville

Since last post: 4637 days
Last activity: 4630 days

#24 Posted on | Instant Rating: 4.84
Damnit, Lesnar wins. Norm doesn't have to eat the roof of his jeep. :(


---

Lethalwrestling.com: If you don't read us, you're probably gay
Alex
Lap cheong



Since: 24.2.02

Since last post: 359 days
Last activity: 8 days

#25 Posted on | Instant Rating: 4.26
I think it's awesome that Benoit 'finally won the big one' as J.R. and Tazz put it. And I guess it was Raw's turn to deliver a good Royal Rumble title match this year, as Triple H and Shawn Micheals put out a hell of an effort. Triple H beating down HBK only to be frustrated by Micheals' refusal to quit was such a Rocky moment.

The undercard was somewhat short, which is somewhat understandable. I'd be a smart-ass and crack a joke about how Molly/Victoria got a bigger reaction than Holly/Lesnar, but I really dug the storyline for the WWE title match. Even if Hardcore had no chance of winning the match.

I appreciated the clean finishes in most of the matches. The double knockout notwithstanding. And the Rumble PPV always delivers at least one stellar match, be it the Royal Rumble match itself or anything else on the card.

Overall, a very good show. I'm glad I ordered it.


---

 This will get added at the end of each post you make, below an horizontal line. This should preferably be kept to a small enough size.
The Vile1
Lap cheong



Since: 4.9.02
From: California

Since last post: 3350 days
Last activity: 3081 days

#26 Posted on | Instant Rating: 4.05
Originally posted by gugs

---

For crying out loud, people, he hasn't even switched brands! As of now, the main event of WrestleMania XX is Brock Lesnar vs. Chris Benoit. There are thousands of ways to go with this. Goldberg can cost Brock the title at No Way Out, just to name one. Stop being so doom and gloom before you know what happens.

---


I'd love more than anything for Benoit to go up against Brock Lesnar at Wrestlemania XX for the WWE title since that's the way it should be. But after tonight it's pretty obvious the WWE is booking toward Lesnar vs. Goldberg for the WWE title at Mania, and Benoit vs. HHH for the World title there as well.

Overall this was a very disappointing PPV save for the rumble match. There were too many matches, most of which were pretty short and rather dull.

The opening match was the tables match for the tag titles. All four guys just seemed off. A lot of the spots were blown and it was just sloppy. I was surprised the table match was first table breaks wins, b/c usually in tag team table matches doesn't it take 2 tables to win? Both team members have to go through the tables I mean. On second thought, have the dudleyz ever won a table match? This was a total RAW match, not a ppv match.

Rey Mysterio vs. Jamie Noble for the CW title was a complete joke. It's even more of a joke considering they've had LONGER and better matches on Smackdown, Heat, and Velocity. It proves how bad WWE is with the CW division and they are not serious about it at all. I mean Ultimo Dragon and Funaki are jobbers on Velocity, they just lost Brian "Spanky" Kendrick. I'm sorry, but today's WWE CW division sucks, and it would take a hell of a lot for it to reach the levels of WCW's. Yet another throwaway TV match on a 35-40 dollar ppv.

Chavo vs. Eddy was really disappointing. I thought that was going to be really good to seeing as how it started out with a nice deliberate pace and some decent mat wrestling. The match felt like it never really got started, or it was more less about the first 8 minutes of a 20 plus minute match. Disappointing considering the 2 involved who've given us much better performances on free tv. But I'll cut them some slack and blame the bookers for cutting them short on time.

Brock Lesnar vs. Hardcore Holly for the WWE title. Good god, is the ridiculous Holly main event push over yet? Can someone please tell me why it was Holly vs. Lesnar at the Rumble for the WWE title. I think this match proves without a shadow of a doubt that Holly shouldn't be wrestling for the WWE title or main eventing on Smackdown! I just hope the only good that comes out of this is that the holly push is over and Lesnar hopefully moves onto a more meaningful feud with potentially great matches with Eddy Guerrero or (PLEASE GOD!) CHRIS FUCKING BENOIT!

HHH vs. HBK for the World title. Um, didn't they end their match on RAW with a draw? Very disappointing match, most of which seemed ripped off from HHH vs. Jericho from Fully Loaded 2000 which was a better last man standing match that at least had a real winner. Fans were obviously displeased chanting "bullshit". The ending for this match was terrible and at the very least HHH should've won instead of the lame copout draw finish. This was supposed to blowoff the HBK/HHH feud, but whatever.

The Royal Rumble was probably the only saving grace of this ppv. Benoit's strategy that earned his win by eliminating the big show was great, as well as the match as a whole. Probably the best rumble match overall since Flair went the distance in 1992. My only question is what happened to spike dudley? He never made it into the ring, so wasn't the rumble a wrestler short? Can Spike claim he was never eliminated and ask for a number one contender's match? Sorry I dunno.

In conclusion, I say keep Benoit on Smackdown! and let his feud with Heyman and Lesnar run its conclusion. Keep Berg and HBK on RAW so they can finish whatever crap they are doing. In fact, why not drag out the HBK/HHH feud even more since they ended their match that way tonight. Benoit should definitely stay on Smackdown! even more since Cena looks like he was legit injured tonight and might be out for a few weeks.


(edited by The Vile1 on 25.1.04 2059)

---

"Just a humble bounty hunter, ma'am."
-Spike Spiegel
Shem the Penman
Toulouse



Since: 16.1.02
From: The Off-Center of the Universe (aka Philadelphia)

Since last post: 1601 days
Last activity: 1399 days

#27 Posted on | Instant Rating: 4.07
As a member of said dead crowd, I just have to say in our defense: it's awfully hard to get into matches when they end just as they're starting to get good. I was especially disappointed that Eddie vs. Chavo was so cruelly truncated. THAT's supposed to blow off what's currently the hottest feud on Smackdown? I'm actually hoping for a rematch at No Way Out. The tables match and the cruiserweight match were barely there.

Trips vs. HBK, on the other hand, went on way too long for that bullshit ending. Lotsa blood, yeah, and HBK is always entertaining doing the "bloody but unbowed" bit, but it wasn't a patch on Summerslam 2002 or even their Raw match a while ago.

But the Rumble saved everything for me, and not just 'cause Benoit won. There actually seemed to be something going on at all times in the ring -- not many of those dead spots where guys just punch aimlessly or pretend to hoist each other while waiting for some Big Name to come in and clear away the underbrush. Easily the best Rumble since 2001, and maybe even better than that one.




---

s'io credesse che mia risposta fosse
a persona che mai tornasse al mondo,
questa fiamma staria senza piu scosse.
ma percoche giammai di questo fondo
non torno vivo alcun, s'i'odo il vero,
senza tema d'infamia ti rispondo.
ShotGunShep
Frankfurter



Since: 20.2.03

Since last post: 3875 days
Last activity: 3761 days

#28 Posted on | Instant Rating: 2.21
Tazz and JR did a great job on commentary during the rumble. Great combo.

I was surprised as hell to see Orton as no. 2.

Did anybody else order the webcast and NOT get to see the tag team championship match because the shopzone as down?! GRRR... at least it is on demand for a week.

I loved Flair's champagne shooting all over Josh Matthews and himself.

I was surprised to see Tripps telling Shawn to stay down. I was really surprised. It was totally out of character. A possible face turn? It was a good match, but it should have gone on. Last man standing, if they are both down, they should keep freaking going, no end it!!!
It should make for a good Raw tomorrow night. Who knows what will happen?!!

P.S. WHAT THE HELL WAS THAT CRAP WITH BISCHOFF, HEYMAN AND AUSTIN? SERIOUSLY. WOW. WHO CARES?!


---

"Huard, gonna go back to throw the ball. Sets up, looks, throws towards the corner of the endzone...it is INTERCEPTED INTERCEPTED, THE DUCKS HAVE THE BALL! Down to the 35, the 40. Kenny Wheaton's gonna score! Kenny Wheaton is gonna score! 20, the 10, Touchdown! Kenny Wheaton on the interception, the most incredible finish to the football game!" www.eatmyassbeavernation.com
ParagonOfVirtue
Salami



Since: 20.8.03
From: New Jersey, USA

Since last post: 4661 days
Last activity: 4342 days

#29 Posted on | Instant Rating: 4.49
The idea that a Benoit win means little if he loses at Mania is correct.

The difference between now and '92 is obvious. Flair was already established as *the* man. He could have lost at the Rumble and then at Mania and then jobbed to the Reno Man for the next year and it wouldn't have made an ounce of difference to his career.

Benoit needs this win or else it's over for his main event hopes. And hope for Benoit is the one thing that will be lost if HHH wins. Booker and RVD are no higher up in the card than they were a year ago, but the difference is we no longer have hope for them. They were rising upper midcarders whose heads hit the HHH-made glass ceiling and now they're forever destined in midcard hell. Imagine if HHH had dropped the strap to Booker at Mania and then taken it right back at Backlash. HHH would be no less over than he is now, but Booker T would have credibility as a former WWE champ for the rest of his career.

Not to go off on a tangent, and I know Benoit's Rumble win a) gives us a good match to keep in the vault and b) put his name alongside such greats as Bret, HBK, Hogan, Austin, etc. But the fact of the matter is, a win at Mania, or at the very least in Edmonton the following month, makes ALL the difference. I myself think there's no way he won't win the title, but I totally understand people's concerns over the motivations of tonight.
ShotGunShep
Frankfurter



Since: 20.2.03

Since last post: 3875 days
Last activity: 3761 days

#30 Posted on | Instant Rating: 2.21
Paragon, does Kane get respect for holding the title? Hell no. I don't think most people know that he ever held it!


---

"Huard, gonna go back to throw the ball. Sets up, looks, throws towards the corner of the endzone...it is INTERCEPTED INTERCEPTED, THE DUCKS HAVE THE BALL! Down to the 35, the 40. Kenny Wheaton's gonna score! Kenny Wheaton is gonna score! 20, the 10, Touchdown! Kenny Wheaton on the interception, the most incredible finish to the football game!" www.eatmyassbeavernation.com
Mr Heel II
Lap cheong



Since: 25.2.02

Since last post: 108 days
Last activity: 7 days

#31 Posted on | Instant Rating: 5.86
Benoit wins! This surprises NOBODY.

I really enjoyed the Rumble. It really seemed to fly by though. I too wouldn't have minded seeing it end with Number 1 and Number 2 battling it out, but there you go. But I popped for Foley anyway, so no complaints, especially when it meant less TEST. Thanks for giving Benoit and Orton a breather, Cat. Tazz questioning whether Lamont's wig's feet hit the floor was the line of the night.

HHH has come WAY down in size, and he is getting a bit of a stomach. To quote She Who Resides in my Avatar: "HHH kinda looks like Bradshaw." Having said that, I think that's actually better for him than the roided up monster he was a couple years ago. At least he can move around now.

I enjoyed HHH/Michaels, but the heat of the night had to come from them teasing Michaels superkicking HHH from the Smackdown announce table to the Spanish announce table, and not actually doing it.

Then they go tease the crowd again with the Undertaker's bell (did I also hear them accidentally start it during Kane's entrance?)

Lesnar/Holly was a basic house show match. If that's the end of that feud and we're moving on to Lesnar/Goldberg, fine with me.

Still, I had a good time and have no problem giving the show overall a thumbs-up.


(edited by Mr Heel II on 25.1.04 2301)
BOSsportsfan34
Pepperoni



Since: 2.1.03
From: MA

Since last post: 818 days
Last activity: 149 days

#32 Posted on | Instant Rating: 5.45
Originally posted by The Goon

---

You're all missing the highlight of the entire PPV:

Ernest Miller and his assistant dancing for a good minute before being thrown out.

---


I think Lamont losing his wig got just as much of a cheer as him and Miller getting thrown out.


---

Believe me, I'm not defending message boards -- they can be evil places
ESPN.com's Bill Simmons


CANADIAN BULLDOG
Andouille



Since: 5.3.03
From: TORONTO

Since last post: 1883 days
Last activity: 1881 days


ICQ:
#33 Posted on | Instant Rating: 6.64
First three matches were WAAAAAAAAAAAAAAAAY too short. Even Dudleys vs. Ric Flair/Batista, which I wasn't looking especially forward to, could have used some fat on it. But Eddie Guerrero Vs. Chavo Guerrero deserved at least 10 minutes and probably 20. At the very least, they could have used the five minutes afterward where Eddie pulverized the Chavos and turned that into valuable ring time.

Bob Holly vs. Brock Lesnar went almost perfectly, considering they actually, you know, went ahead with it. Nobody wanted to see it, and so WWE decided to turn it into a glorified squash. Something right out of Saturday-morning Superstars of Wrestling. Hell, I was almost expecting Gorilla Monsoon to take us over to the event center at the end of the replay.

Shawn Michaels vs. Triple H was their usual dose of the good stuff, and I really dug Michaels' Asai moonsault onto the announce table. The bladejob on Michaels was particularly gory and unnecessary. Was I crazy about the finish? No, but what decision were they going to give that would have made everyone happy? They can't put the title on Michaels (it bombed last time) and having HHH go over clean with a pedigree would have also been a mistake. No, the double count-down wasn't a brilliant finish, but it wasn't an awful one, either.

The Rumble match was near-perfect; one of the best ones I've seen in a while. Benoit suprised me with the win (I was thinking Kurt Angle, so he could have a brand-traded Goldberg at No Way Out next month), but his performance there didn't surprise me. The semi-returns of both Undertaker and Foley were well done; neither was overexposed (in Taker's case, he wasn't exposed at all, which is a good thing). The comedy spots (Spike Dudley, Nunzio, Ernest Miller) were done sparingly and effective. More subtle interaction between Chris Jericho and Christian -- works for me. Big Show was especially impressive, and I seriously mean that. From big fat goof two years ago to big fat threat, at least the guy's going places. And who can frown on the interaction between Goldberg and Brock Lesnar?

Overall, I wasn't crazy about the undercard, but the Rumble match ruled.


---

Check out the brand new Inside The Ropes Website, featuring the obscenely expensive Canadian BullBLOG!!! And the latest ITR is right here.
fuelinjected
Banger



Since: 12.10.02
From: Canada

Since last post: 4599 days
Last activity: 4599 days

#34 Posted on | Instant Rating: 5.15
WWE is NEVER EVER going to let Chris Benoit carry a brand so I don't get why people think suddenly Vince is going change his mind on that. He might with Guerrero because of how massively over Eddy has gotten himself. But Benoit deserves a short run with the belt, just for his credibility and longevity as semi-Main Eventer.

Benoit can and probably will beat Triple H at WrestleMania or Backlash and hold it until King Of The Ring. Who knows? HHH might get hurt or make another movie and let Benoit hold onto it a little longer but any sort of reign for Benoit is good enough for me.

Triple H isn't going to wake up one day and become this selfless giving individual that puts over everyone. He's always going to be who he is so at least if he's beating Benoit, we're getting good matches out of the deal like in 2000.
ParagonOfVirtue
Salami



Since: 20.8.03
From: New Jersey, USA

Since last post: 4661 days
Last activity: 4342 days

#35 Posted on | Instant Rating: 4.49
Originally posted by ShotGunShep

---

Paragon, does Kane get respect for holding the title? Hell no. I don't think most people know that he ever held it!

---


Actually, I'd say he does to a certain extent. Although the difference is one, the Kane character has changed since '98, two, he only had it for a day, not a month and three, that was more than five and a half years ago. I'm not suggesting that if Booker had a one month title reign and then for five years he was treated like crap it would do much for his credibility. But imagine if he won at Mania and got a decent one or two month reign. You honestly think he wouldn't be perceived as a significantly bigger threat than he is now, almost a year later?
The Vile1
Lap cheong



Since: 4.9.02
From: California

Since last post: 3350 days
Last activity: 3081 days

#36 Posted on | Instant Rating: 4.05
I for one will frown at the Goldberg/Lesnar interaction. Why? It's a meaningless feud considering that Goldberg will probably be gone in a couple months and its at the expense of a Benoit/Lesnar feud which would be so much better. I doubt the Goldberg/Lesnar match will even be that good if it happens. Just have a few power moves, F-5, Lesnar wins, Goldberg leaves.


---

"Just a humble bounty hunter, ma'am."
-Spike Spiegel
Snookum
Kishke



Since: 19.6.03
From: Louisville

Since last post: 3975 days
Last activity: 3957 days

#37 Posted on | Instant Rating: 4.00
Thought it was the best PPV I've seen in a while. I thought the first four matches were great, with a lot of psychological thinking going on in the matches instead of "punch, kick, drop." On the other hand, a lot of energy was sucked out by the HHH vs. HBK match that seemed to be more in line with backyard wrestling than actually putting together a coherent match. I mean, it's nice that the guys want to bleed for us, but since it didn't seem to matter much and didn't actually lead to anything but another cheap out for HHH to retain the belt, I can't say I was enthused. They punched each other, bled for a half-hour and none of it mattered. I just don't think either of them have anything left to give but trashing each other anymore. That's too bad.

The Rumble itself made up for that, however. Great ending to a very good PPV that was only spoiled by the dreadful HHH/HBK match.

Once again, just my thoughts.
rlbehan
Chipolata



Since: 6.7.02
From: Albany

Since last post: 4601 days
Last activity: 3385 days

#38 Posted on | Instant Rating: 5.20
Overall, I thought it was good, but the early matches all seemed very rushed. Also, I just wonder why you bother building up a match between Hardcore and Lesnar in the first place if you don't plan on attempting to milk it aa bit. Hell, Brock is still running after the fact, and yet crazy Hardcore can't kick out of one finishing move? waste of time. HHH/Michaels was good, though the 'tie' finish was a big heat killer. As for Beniot, I thought the whole rumble match was entertaining, but they sure telegraphed his win. As for him jobbing to HHH, or whatever, who cares. It was a big win for him in a showcase event, so all the Beniot boosters should be thrilled. All in All, a good Rumble which was saved by the rumble match itself.

Rick
emma
Cherries > Peaches



Since: 1.8.02
From: Phoenix-ish

Since last post: 2 days
Last activity: 1 day

#39 Posted on | Instant Rating: 8.47
Four matches (plus their "how we got here" video clips) all in the first hour just doesn't do anybody justice. There wasn't anything very wrong with any of those matches -- the guys just didn't have time to work with! Vince really would have been better served to do fewer matches, & waste less time recapping the storylines & showing commercials. WWE spent a lot of time with the setup on some of those angles, & none of the payoffs were truly big enough.

Dudleys vs. Flair/Batista was OK (for the tiny amount of time they had) up until Coach decided to join the party. That was just stupid, messed up the timing & flow, & contributed nothing.

Rey vs. Jamie was nice little cruiser stuff, til the inevitable unintentional Nidia interference. (Two matches in 20 minutes, both dorked up by ancilliary people. But we do have time for an Originals commercial!)

Eddie was excellent in all sorts of different ways! His facial expressions all the way through were perfect. Him trying to keep his temper under control. Wanting to punch out Chavo, but being variously conflicted about it. Very good wrestling. Pity the camera cut away from Sr. dropping Eddie onto the stairs toward the end -- that looked like it was going to be wicked. Having Chavo Sr. there with Chavo was definitely a useful thing. Would have loved more time for them though.

I loved Flair's interruption of Benoit's interview with Josh. Having Flair do the "you always take second every time you go out there" put-down was much better than anything Benoit could have said himself.

Lesnar/Holly was weird for me. I was suprised that Brock used so much submission stuff, although it made very nice sense. I didn't buy for a second Bob getting Brock into a full nelson -- just wouldn't happen. It was an odd combination of pretty damn nice bits, & totally unrealistic bits.

Shawn & HHH did a good job with their match. They got to do different stuff, & tell the story differently than usual. HHH doing the "Stay down, Shawn!" reactions were perfect. Shawn can get away with playing the unbelievably resilient babyface, so they might as well use that.

There is such a thing as too much blood. (Not that I'm squeamish about it, per se -- there just gets to be a point where you can hardly even see their facial expressions.)

From Raw 1-12-04 (The W)

Originally posted by emma

---

The HHH/HBK interaction wasn't total magic, but it did have some very good stuff in it. [...] The main thing that worried me about that conversation was the emphasis on "even just one second difference". If we're lining up for a "they both fall down at exactly the same time" tie, I'll be very disappointed.

---
Look at that -- we had a tie. I warned y'all I'd be disappointed. Ignoring the ending though, it was good. Was that a "Bullshit" chant I heard from the crowd? Tsk-tsk.

Tazz & JR calling the Rumble together. Innnnnteresting. In fact, JR wasn't nearly as awful as he is with Lawler. I'm with SuperShaneSpear -- I was laughing at Tazz holding back from ridiculing JR.

Why exactly did we need Bischoff, Heyman & Austin, playing 3rd-graders? ("He started it!" "No, he did!") I thought we were tight for time.

Maybe it was just me, but I thought the Rumble itself started off slower than it might. Orton was an interesting choice for #2, & he & Benoit were fine to start. Tajiri trying to tarantula Mark Henry was pretty entertaining. Somewhere in the Hardy/Steiner/Morgan/Hurricane interval, there got to be a lot of standing around. Kane & the Undertaker's gong thing was good. (Poor Spike.) Things picked up a bit about the time Dupree & ATrain came in, but then came to a screeching halt for Cat's intermission show. That was just awfully dumb. Having gotten that out of the way though, things definitely got better.

I haven't decided how I feel about the handling of the Foley thing though. It was a cool way to get him in there, & all over Orton. And it provided some more rest time for the guys inring (read: Benoit). But it seemed like an awfully big diversion at that point in the match.

Christian's going to be annoyed with Jericho, isn't he? Nunzio hiding out on the outside, just to be discovered by Cena -- very funny. RVD at #29, eh? I was quite pleased about the minimal time Goldberg was in. I loved Angle organising everybody to try to toss Big Show.

Cena's knee... Ooooh, ouch. (I've done that. It hurts.) I'm among the "I hope it's not as bad as it looked."

I liked the finish. Having Benoit muscle/wrench/leverage BS out, rather than some fluke weirdness -- very, very good.

Overall it was a solid PPV, in spite of the finishes & time allottments for the early matches.
Mild Mannered Madman
Toulouse



Since: 1.3.02
From: Westminster, CA

Since last post: 1807 days
Last activity: 1524 days

#40 Posted on | Instant Rating: 6.29
Originally posted by BOSsportsfan34

---

Originally posted by The Goon

---

You're all missing the highlight of the entire PPV:

Ernest Miller and his assistant dancing for a good minute before being thrown out.

---



I think Lamont losing his wig got just as much of a cheer as him and Miller getting thrown out.

---


Tazz singing along to Cat's theme was golden.



---

There is a theory which states that if ever anyone discovers exactly what the Universe is for and why it is here, it will instantly disappear and be replaced by something even more bizarre and inexplicable. There is another theory which states that this has already happened.
- The Restaurant at the End of the Universe
Pages: Prev 1 2 3 4 5 Next