InVerse
Boudin blanc



Since: 26.8.02

Since last post: 9 days
Last activity: 10 hours

#21 Posted on | Instant Rating: 4.21
Originally posted by andy1278

---

Sheamus/Cesaro vs Club: Sheamus and Cesaro have miscommunication and lose, brawl in the Rumble after.

---


It would be kind of a neat twist if this were the match right before the Rumble and they just continued fighting, so Vince declares them the first two entrants and pushes everyone back by two numbers.
Kevintripod
Banger



Since: 11.5.03
From: Mount Pleasant, Pa.

Since last post: 13 days
Last activity: 1 day

#22 Posted on | Instant Rating: 7.07
Prediction....


>
Big G
Frankfurter



Since: 21.8.03
From: the people who brought you Steel Magnolias....

Since last post: 25 days
Last activity: 4 hours

#23 Posted on | Instant Rating: 6.21
Royal Rumble Match: Hoo doggies. Was originally going to pick Undertaker but I was never overly comfortable with that selection for some reason. I'm going to pick Bray Wyatt because it's more surprising than if Randall won.

Kevin Owens vs. Roman Reigns, No-Disqualification Match for the Universal Championship; Chris Jericho will be suspended above the ring in a shark cage: I've not been paying attention and I first read the stip as "Chris Jericho will be suspended above a shark cage in the ring". Why would they do that? What sort of match can you have, and why dangle Jericho above it? That's got to really piss off the shark, and how would you even get it inside the cage? Then I read it properly. Eh, I think I prefer my version. So we've got a no DQ setup with the heel's mate locked up so he can't interfere. Pro wrasslin 101 suggests that the heel's mate somehow manages to get out of said lockup and attempts to interfere, only to bollocks up the interference - possibly humourously - giving the babyface the advantage who picks up an against the odds win. LOL Roman Wins

A.J. Styles vs. John Cena, WWE Championship Match: My overwhelming instinct is to just type LOLCenaWins here. That would mean both main titles change on a show where the titles aren't the main spotlight. Plus there are *rumours*. So I'm thinking no, AJ retains. The question is how? Does AJ win clean or is it via DQ, countout or something, potentially caused by someone unknown? Eh, I'm probably over thinking it. AJ Styles wins.

Charlotte Flair vs. Bayley, Raw Women's Championship Match: This is a PPV, yeah? Charlotte wins.

Rich Swann vs. Neville, Cruiserweight Championship Match: In Australia, admittedly mostly up north, a "Neville" is slang for somebody of low consequence (short for Neville Nobody). And given WWE's long held view of all things cruiser weighting, this is a situation too serendipitous to pass up. Neville wins.

Becky Lynch & Nikki Bella & Naomi vs. Mickie James & Natalya & Alexa Bliss: I really like Mickie and I really like Natalya. But there is a Bella involved. Nikki and friends win.



---

I hate EZBoard Day.
MoeGates
Boudin blanc



Since: 6.1.02
From: Brooklyn, NY

Since last post: 24 days
Last activity: 2 days

#24 Posted on | Instant Rating: 5.09
Samoa Joe wins the Rumble
Kurt Angle shows up in the Rumble

KO, after Jericho gets out & helps.
AJ
Charlotte
Swann (cause he's killing it atm)
Face women's team


---
www.allcitynewyork.com
kellogs
Salami



Since: 28.3.11
From: England

Since last post: 13 hours
Last activity: 43 min.

#25 Posted on | Instant Rating: 1.43
Wouldn't be shocked to get none of these predictions correct!

Taker. I really hope this isn't the case and would rather lots of others to win it. Hopefully Joe comes in and looks good. Hope Goldberg isn't in it for long. Strowman seems to have a good chance of eliminating a lot.

Owens. I can't see the point in the cage for Jericho if he doesn't get out or help Owens to win from up there.

AJ. Not sure how but it makes sense if they either want Cena to equal the record at Mania or Shane to have a title match.

Charlotte.
Swann and then is absolutely destroyed after the match.
Face women.
Ceasaro and Sheamus retain. Hopefully.
Nia Jax

I am looking forward to this card and hope it lives up to the expectations people have for it. There are so many possible outcomes in the matches that it has caught a lot more interest than usual. Fingers crossed!


TheGreatWhiteBob
Linguica



Since: 5.3.11
From: England

Since last post: 382 days
Last activity: 358 days

#26 Posted on | Instant Rating: 7.00
The Rumble's the most unpredictable it's been in years. Taker, Goldberg, Lesnar are all obvious favourites. Meltzer-scoopz and betting trends suggest that Orton and/or Wyatt are strong possibilities. The company seems so high on Strowman right now that it would be foolish to write him off. Balor seems primed for a return and Joe seems like a likely debut and either one of them could feasibly win it. Would it truly shock anyone if HHH was a surprise entrant and won it again, forcing Seth to win the title at Fast Lane to ensure he gets Hunter at Mania this year? Or maybe we get thrown a massive curveball and somebody truly unexpected like Sami or Corbin somehow win it? And is Omega definitely, definitely not playing coy and swerving us with his statements about not being at the Rumble this year? And if he IS at the Rumble this year, does that make him the favourite to win it?

I just don't know, but I'll go with Lesnar.

I think Owens keeps the Universal title until Fast Lane, where Goldberg takes it from him to up the stakes for the inevitable Lesnar/Goldberg encounter.

Cena's probably gotta be the favourite to walk out of the Rumble with the WWE title. Sadly. AJ deserves so much more than Shane at Mania, but I think that's what he's destined for.

Charlotte isn't losing on PPV unless it's at WrestleMania, and even then, I think it's in a multi-woman match in which she isn't pinned, so they can keep up the "Charlotte has never been pinned or submitted on PPV" thing indefinitely.

Neville may as well take the Cruiserweight title. It's depressing to look back at how amazing the CWC was and then look at what they've done with the cruisers since then, but maybe Neville can revitalize the division a little as its champion. Competent booking and not handcuffing the cruiserweights while they're in the ring would help too.

Can't see the tag titles changing hands on the pre-show, so Shesaro retain, and surely Mickie doesn't lose her first match back, so the heels win the six-woman tag.

(edited by TheGreatWhiteBob on 28.1.17 1000)

---

"That's some shameful shit..."
Spiraling_Shape
Lap cheong



Since: 2.1.02
From: PA

Since last post: 24 days
Last activity: 22 hours

#27 Posted on | Instant Rating: 7.36
Samoa Joe (Going out on a limb here but it IS pretty unpredictable and there's no chance in hell he isn't in it. He wasn't even in the last round of NXT episodes...and hey didn't they do a match with Chris Hero's return? I guess that was post-TV taping...)
Kevin Owens
AJ Styles
Charlotte
Neville
Alexa, Mickie & Natalya
Sheamus & Cesaro
Nia Jax

(Wow I picked almost all heels here...)
Toast Jr
Kishke



Since: 30.1.03
From: Stafford Springs, CT

Since last post: 13 hours
Last activity: 10 hours

#28 Posted on | Instant Rating: 8.78
All year I have purposely trying to make every prediction wrong, and it seems I do about as well at that as I do at trying to predict them right.
WrestleMania season is upon us, so screw it- I'm going with my heart for all the predictions. WrestleMania is the time of magic!

Pre-show:
Banks
ShemAro
Team Bliss

Main Show:

Rich Swann
No one is more of a joy to watch in the than Swann. I want him to win and make Neville SO ANGRY. Angry at losing Neville is best Neville. Also, I think a lot of heels are going to win here, so we need at least one good guy to win.

Charlotte retains, but with some sort of lame non-finish.
I'm going to say DQ via Nia Jax. Bailey can't win until WrestleMania, it wouldn't be right.

AJ Styles
Styles has been too good as the champ, and Cena really is starting to wind down his wrestling career and move into other areas of entertainment.

Kevin Owens
Does anyone need to justify wanting KO to retain? Besides, it's important to me to set up my Royal Rumble winner:

Sami Zayn
Fuck it. Sami Zayn to win. I want it to come down to hum and BRAUUUUUUUUUUUN Strowman, and then at the helluva kicks Strowman right over the top rope and wins. You can't tell me that wouldn't be the feel good moment of the year. Besides, that will set up your WrestleMania main event Kevin Owens v. Sami Zayn: Hashtag They Are Destined To Do This Forever. It would also give us a nice feeling cheated Rollins vs. Zayn match up at Fastlane (vroom) to give Rollins something to do before facing HHH at Mania.







---

It's the most important meal of the day.
http://toomuchbreakfast.tumblr.com/
Quezzy
Scrapple



Since: 6.1.02
From: Pittsburgh, PA

Since last post: 12 hours
Last activity: 8 hours

#29 Posted on | Instant Rating: 4.93
Originally posted by Toast Jr

---


Sami Zayn
Fuck it. Sami Zayn to win. I want it to come down to hum and BRAUUUUUUUUUUUN Strowman, and then at the helluva kicks Strowman right over the top rope and wins. You can't tell me that wouldn't be the feel good moment of the year. Besides, that will set up your WrestleMania main event Kevin Owens v. Sami Zayn: Hashtag They Are Destined To Do This Forever. It would also give us a nice feeling cheated Rollins vs. Zayn match up at Fastlane (vroom) to give Rollins something to do before facing HHH at Mania.


---


I hope you're right. If I was fantasy booking I think i'd choose Sami or Kofi. I miss the days when they elevated an upper midcard guy but I guess that is what Money in the Bank is for now.


---

Lance's Response:

THAT IS AWESOME!
texasranger9
Potato korv



Since: 9.1.11

Since last post: 20 hours
Last activity: 20 hours

#30 Posted on | Instant Rating: 4.57
This is such a wide open Rumble that no one has picked a legit main eventer to win it. Jericho. They could still have all the same matches even if he wins. Title vs Title or he could drop the US before Mania. Owens can beat Roman. Some are even predicting that.
Heims
Linguica



Since: 19.8.13

Since last post: 388 days
Last activity: 388 days

#31 Posted on | Instant Rating: 9.57
I'm not the first to say it, but entrant #10 in the Rumble will be Elias Samson.

Bray wins the Rumble.
OlFuzzyBastard
Knackwurst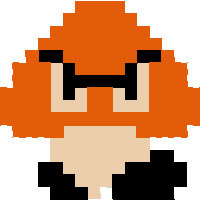 Since: 28.4.02
From: Pittsburgh, PA

Since last post: 281 days
Last activity: 257 days

#32 Posted on | Instant Rating: 8.75
30 MAN ROYAL RUMBLE
Hardest one of these to pick in a long time, if not ever. There are literally almost a dozen believable winners already announced, plus plenty of rumored names that could also take it. I think that after the last few years, they're going to win a name that will pop the crowd for a change and looking at where I think the two world title matches will be at Wrestlemania, I'm giving it to a returning Finn Balor. Goldberg eliminates Lesnar, who returns to the ring and tosses Goldberg. Braun Strowman gets the Diesel push and a staredown with The Undertaker, but is ultimately eliminated by Sami Zayn. Miz enters at #30 with Daniel Bryan's music. Samoa Joe and Tye Dillinger are in, Kenny Omega is not. Other unannounced names include Kane and James Ellsworth.

WWE WORLD CHAMPIONSHIP MATCH
A.J. Styles VS John Cena
John Cena continues to be unable to beat A.J. Styles, losing here after a match that might be even better than the Summerslam one. They face off AGAIN in two weeks when they're the last two names standing in the Elimination Chamber and Styles wins AGAIN. A desperate Cena starts to worry that he really is done and doesn't want to hang around past his relevance and puts his career on the line for one last title shot at Wrestlemania 33 and wins and ties Flair's record there.

WWE UNIVERSAL CHAMPIONSHIP MATCH
Kevin Owens (c) VS Roman Reigns
Exact same failed weapon drop finish that sort of happened at NXT Toronto from Jericho in the cage leads to Roman Reigns winning because it isn't Wrestlemania without the most over babyface of all time in the world title picture. Reigns loses it to Balor at Mania - Owens and Jericho finally split and fight there for the US Title.

WWE WOMENS CHAMPIONSHIP MATCH
Charlotte Flair (c) VS Bayley
Call me crazy but I think Bayley wins it here, causing an increasingly less happy-for-her and bitter Sasha Banks to turn heel by Roadblock and we get those two in their proper roles for a killer NXT Brooklyn rematch at Wrestlemania. (I'm delusional enough to think a Charlotte/Ronda Rousey match is still a possibility, so take this prediction with a grain of salt.)

CRUISERWEIGHT CHAMPIONSHIP MATCH
Rich Swann (c) VS Neville
I love you Swann, but this is Neville's belt and will be for a long time. (My Mania prediction here is this belt getting the multi-man ladder match at Wrestlemania, since it'll be too hard to do it for a brand split Intercontinental match.)

Becky Lynch, Nikki Bella & Naomi VS Alexa Bliss, Mickie James & Natalya
Tempting to give it to the faces since pinning the champ is usually the point of matches like this and they seem to be building to a temporary Naomi/Alexa feud for Elimination Chamber, but this is Mickie James first main roster match in seven years, so give it to her team.

WWE TAG TEAM CHAMPIONSHIP MATCH
Cesaro & Sheamus (c) VS The Club
Put the belts on The Club, since if my Balor Returns prediction is accurate, they can finally do whatever they planned on doing with them before they had to tread water for six months.

Sasha Banks VS Nia Jax
Nia Jax, which leads to the Sasha/Bayley vs Charlotte/Nia match next month where Sasha turns.
BigDaddyLoco
Scrapple



Since: 2.1.02

Since last post: 13 days
Last activity: 8 days

#33 Posted on | Instant Rating: 6.18
#23
J. Kyle
Banger



Since: 21.2.02
From: The Land of Aloha

Since last post: 22 days
Last activity: 20 days

#34 Posted on | Instant Rating: 3.35
Nous ne nous pouvons pas sortir.
Royal Rumble: Jericho after Joe ruins the night of the last man standing between Goldberg, BROCK~!, Take, and Snowman.

Owens. So we can have Owens/Jericho in a title versus title match waaaaaaaaaaaaaaaay down the card.

Style. Because wishful thinking.

Charlotte. Whoever though of the poems promo should get an Orton punt kick to the taint.

Swan. Because I've been picking all heels.

Nikki Bella's team. Nikki pins Mickie, because F*** YOU INTERNET THAT'S WHY.

Sheamus/Cesaro. So the Club can jump to SmackDown to help out AJ.

Random:
If Owens loses (and the Rumble is the main event) he'll be back in the Rumble. He'll try to eliminate an unsuspecting Jericho, who will toss him after being disgusted at his BFF's actions. Team over.

Easiest way to create mega heel heat: Do the "guy not in the match hijacks a spot" trope by having someone jump Dillinger and take his #10 entry.

If anyone other than Ty enters at 10, they will know what Rey felt like to enter at 30 instead of Daniel Bryan.

Can Zayn just turn heel and interfere to help Owens out? Goofy Zane being passively aggressively bullied by what's left of the Shield a couple weeks ago is decent motivation. And that Zayn would fit perfectly with List Jericho/Donkey Owens.


---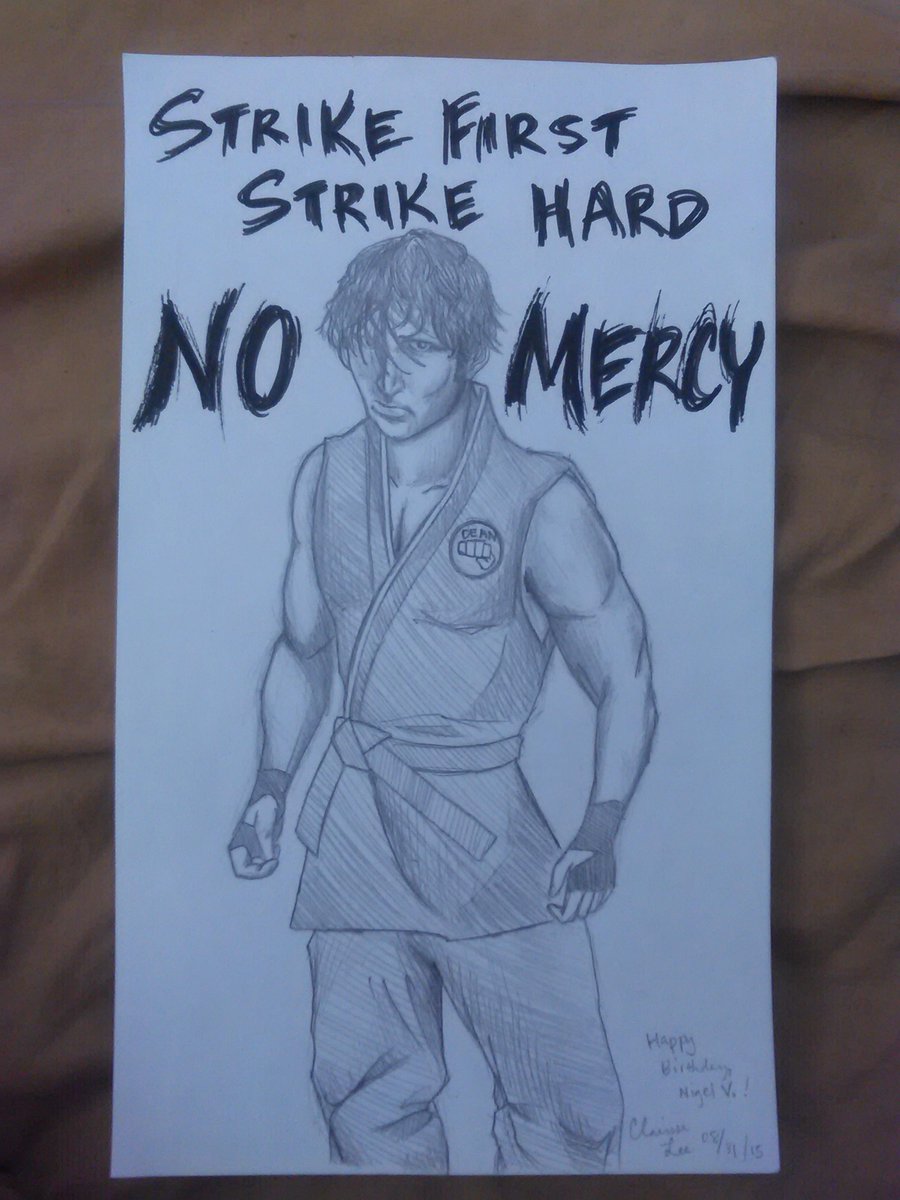 This is a picture of Dean Ambrose in a Cobra Kai Gi.
Kevintripod
Banger



Since: 11.5.03
From: Mount Pleasant, Pa.

Since last post: 13 days
Last activity: 1 day

#35 Posted on | Instant Rating: 7.07
30 MAN ROYAL RUMBLE - Undertaker

WWE WORLD CHAMPIONSHIP MATCH
A.J. Styles VS John Cena - Styles

WWE UNIVERSAL CHAMPIONSHIP MATCH
Kevin Owens (c) VS Roman Reigns - Owens

WWE WOMENS CHAMPIONSHIP MATCH
Charlotte Flair (c) VS Bayley - Flair

CRUISERWEIGHT CHAMPIONSHIP MATCH
Rich Swann (c) VS Neville - Neville

Becky Lynch, Nikki Bella & Naomi VS Alexa Bliss, Mickie James & Natalya - Becky Lynch, Nikki Bella & Naomi

WWE TAG TEAM CHAMPIONSHIP MATCH
Cesaro & Sheamus (c) VS The Club - Cesaro & Sheamus

Sasha Banks VS Nia Jax - Nia Jax
Ecks
Boerewors



Since: 18.7.02
From: Canada

Since last post: 65 days
Last activity: 65 days

#36 Posted on | Instant Rating: 6.94
AJ Styles
Roman Reigns
Bayley
Neville
Alexa Bliss, Mickie James & Natalya
Cesaro & Sheamus
Nia Jax
Dolph Ziggler wins the Rumble
Hokienautic
Lap cheong



Since: 2.1.02
From: Blacksburg VA

Since last post: 12 days
Last activity: 19 hours

#37 Posted on | Instant Rating: 5.19
Royal Rumble Match: Goldberg

Kevin Owens vs. Roman Reigns, No-Disqualification Match for the Universal Championship; Chris Jericho will be suspended above the ring in a shark cage: Owens

A.J. Styles vs. John Cena, WWE Championship Match: Stles

Charlotte Flair vs. Bayley, Raw Women's Championship: Charlotte

Rich Swann vs. Neville, Cruiserweight Championship Match: Neville
Pages: Prev 1 2