Hot Newz
Chipolata



Since: 2.1.02

Since last post: 362 days
Last activity: 355 days

#1 Posted on | Instant Rating: 7.86
OMG I am finally back with more Hot Newz! And the big newz is that 2012 is here! Scientists have PROVED beyond a shadow of a doubt that the world will END on December 28th 2012 when the asteroid that killed the dinosaurs RETURNS for humanity! You can't argue with that, it's a known fact! But at least that means we'll have one more great year of wrestling before then! Because it's the last year on Earth (we'll all hang out in Heaven, don't worry!) I think the wrestling companies will make it the BEST year of wrestling ever! As always the years starts with the ROYAL RUMBLE at the end of January and here are the FULL RESULTS I obtained by hacking John Lauranicetits' email!

CM Punk versus Dolph Ziggler - They have a NORMAL MATCH and Punk hits his Randy Savage elbow even though it looks shit and is an insult to Savage's memory! Then a MASKED MAN runs in and lifts Punk up onto his shoulders and Punk looks confused! Then suddenly JOHN LALANIGHTUS comes off the top rope with a clothesline on Punk and Punk is KNOCKED OUT! Then John pulls his sleeve up to reveal a STEEL sleeve underneth! Then the masked man rips his mask off and he has ANOTHER mask underneath! Then he rips THAT mask off and he's ROAD WARRIOR ANIMAL! Then Animal, John and Ziggle destroy Punk until Lillian announces that Punk wins by DQ and Ziggler says "you screwed me out of the title!" and gives the Lananicenips brothers Zig Zags to big pops! This sets up Punk and Ziggler verus the Dude Warriors in the opening match at Wrestlemania!

Daniel Bryan versus Big Show versus Mark Henry in a steel cage match - Since Big Show and Mark Henry are both fat and injured they just do a really long lockup while Bryna stands there. Then after two minutes of the lockup, AJ climbs up to the top of the cage and dives off right into the ring landing face first! Then Cole says "she's killed herself rather than date that loser nerd Daniel Bryan!2 The match is stopped because of AJ's suicide attempt, naturally!

Backstage, Bryan looks all concerned as AJ lies motionaless on a bed but then he starts LAUHING and AJ LAUGHS too! Then Bryan says "those DRUGS you gave AJ to make her bones go soft so they wouldn't break and she'd be unharmed really worked...DOCTOR CULT!" We then see COLT COBANA wearing a doctor's coat and smiling EVILY as the new character DOCTOR CULT who will never wrestle but WILL get heels out of matches! Dr Cult says "my pleasure, hahaha!" BUT THEN Teddy Long comes out from behind a potted plant and says "hold on a minute, playa! That sounds like a WELLNESS POLICY violation to me, taking bone-softening drugs! That's why at Elimination Chamber, Daniel Bryan will defend the title inside the chamber and AJ will be LOCKED inside a SMALL CHAMBER which will be on top of the BIGGER CHAMBER to make sure she doesn't interfere! Holla holla!"

John Cena versus Kane - Cena has Kane in the STF (I'm sure that won't look like shit!) when suddenly EVE TORRES comes out dressed as a SATANIC GOTH like Ariel! Then Kane SLIPS OUT of the STF by SLPPING OUT of his MASK! And underneath he's Kane! Then Eve goes to hit Cena with a SATANIC steel chair (it's red!) but Cena gets her up for the FU! Zach Ryder runs out before he can hit it and says "are you serious, bro, I'm the one who should give this satanic hussy what she deserves, WOO WOO WOO!" and Cena nods and puts her down. Then Zach runs at Eve like he's going to hit her but instead her SWERVES and runs at CENA instead and gives him the Rough Ryder and Kane pins Cena with one foot on his chest! Ryder says "you never visited me in the hospital, bro, and also Kane taught me that EVIL is amazeballs!" and goes backstage with Eve for SEX. Then Cena gives Kane a FU through the ring and shrugs.

ROYAL RUMBLE

BEFORE THE MATCH John Lauranaitis (I googled it!) comes out and says "even though this was originally going to be a thirty man royal rumble it will now be a FORTY man royal rumble to give the fans some extra BANG FOR THEIR BUCK and also because there's two hours left on the show and we need to fill the time. God bless us all!"

Number 1 is The Miz and he says "I'm going to do some Mizentary for a while!" and joins the announce team! Number 2 is the return of DEAN MALENKO who comes out to his James Bond music with Lita on one arm and Terri Runnels on the other (neither mentioned by name since they're both on one day contracts!) He grabs the mic and says "I'm back for ALL THE PUSSY, PG13 can go to HECK!" Number 3 is Brotus Clay who comes out to his "Funky On The Run" song with the Funkettes (actually in real life Flash Funk's hot daughters!) Dean says "All the ladies know I could beat you in a dance off AND a sex off, you fat waste!" and does the Malenko Shuffle! Then Brotus acts like he's going to dance but instead just gives Dean the Funk Of Humanity crossbody as at the same time the Funkettes give it to Lita and Terri! Then Dean ROLLS UNDER THE BOTTOM ROPE and just walks away in shame. Number 4 is Jay Uso and number 5 is Jack Uso (they come out together!) and they run out holding LEAD PIPES! The Usos say "Brodus Clay! You are a disgrace to DANCING WRESTLERS everywhere by being a big goof, our father Rikishi only danced to distract the fans from the truth that he was the one who ran over Austin! Now we're going to kick your ass RIKISHI STYLE!" But before they can, number 6 is Rikishi(!) who runs out and stops them and says "hold on a minute, kids, I might have tried to murder Steve Austin, but my true love was always dancing, and you crazy kids with your Ipads and Facebook seem to have forgotten that, so let's CUT A RUG to remind you of that!" And all four dance for two minuts! Number 7 is WILLIAM REGAL who comes out with LAYLA on his arm wearing an ENGLISH DRESS (that means it shows cleavage!) The four DANCING FOOLS laugh at Regal until he kicks and punches each of them with a different hand and foot then reveals he had brass knux on each hand and foot! He eliminates all four then makes out with Layla for the rest of the time! Could this be the start of the big main even Regal push!? Number 8 is Sheamus who throws out Regal right away. Number 9 is Hornswoggle who does and Irish KILT DANCE with Shameus! Number 10 is R-Truth who just stands outside the ring doing unfunny Little Jimmy material ("Little Jimmy don't like cats...because they AIN'T DOGS! Little Jimmy DO like dogs...because they AIN'T CATS!") for two minutes!

Number 11 is JINDAR MIHAL who lasts FORTY MINUTES (spoiler) Miz then tries to sneak in and eliminate R-Truth but Truth backdrops him out after one second because Miz is a joke! Number 12 is Kofi Kingstone! Number 13 EVAN BOURNE'S music plays but John Lauranaitis comes out holding a BROWN ENVELOPE and says "unfortunately Doctor Cult just gave me some wellness policy results and it seems Eva Bourne has been smoking elephant dung to get high like a hippy so he's suspended for nine months and his replacement is a man who will never break the law...the head of Right To Censor Steven Richards!" And RTC are back at last! Steven gives Hornswoggle the Steven Kick to show how evil he is! Number 14 is PAPA SHANGO so Wade Barrett wasn't lying on his twitter! But he can't do vodoo because it's been made illegal since the nineties so he just eats worms to get a pop from people mistaking him for the Boogieman! Number 15 is Alex Riley and will he finally get out of his slump? No, he's a jobber, he's eliminated right away by Papa Shango. Number 16 is THE MODEL RICK MARTEL. Number 17 is THE RETURNING CHRISTIAN who has dyed his hair JET BLACK and is wearing NEON GREEN knee AND elbow pads and hits everyone in the ring with a SPINNING HEEL KICK! Number 18 is Jack Swagger and he and Christian INSTANTLY elimiante each other setting up a fed for WrestleMania but who's going to be the face and who the heel!? Number 19 is MASON RYAN who comes out MOONWALKING and then moonwalks right over to the announce table and SLAPS MICHAEL COLE then roars "YE KNOW WHAT YOU DID, LADDIE!" setting up a new MYSTERY storyline that will play out through the year and end with Vince McMahon revealing that HE was behind it all! Number 20 is Cody Rhodes and he eliminates Mason Ryan then NODS in Cole's direction in a mysterious way!

Numbers 21 to 29 are all jobbers like Tyson Kidd and Drew McIntyre just to fill up the ring because we ALL KNOW the Royal Rumble is more exciting when there's so many guys in there that we can't see what's happening and there's no room to move! Number 30 is Mick Foley who comes out with a notepad! Foley takes a mic and explains "bang bang! I'm just writing my next best seller right here! It's a book about the aborted storyline leading up to my return to the ring at the Royal Rumble! Did you know I suggested to Vince McMahon that I have a six month feud with Drew McIntyre and he rejected it? You will once you read this book! Right now I'm writing the chapter about the challengers of writing a chapter of a book about returning to the ring at the Royal Rumble while returning to the ring at the Royal Rumble while writing that same chapter! Haha! I know Kevin James!" Then he elimianted Drew McIntyre since that was the only part of his proposed storyline that Vince McMahon agreed with and this leads to a comedy bit on Smackdown when Drew asks Teddy Long for his job back but it's actually Foley in blackface and he says "You can't have your job BACK, but I can have Teddy's job BLACK, bang bang!"

Number 31 is Randy Orton who eliminated a load of people (Rick Martel!) Number 32 is Wade Barrett and Orton goes for the RKO right away and Barett shoves him off and Orton lands on his back and then Orton rolls out of the ring saying, "oww, I think I broke my back!" And right away an ambulance reverses down to the ring and the driver grabs Orton and drives away with him! Number 33 is Santino who instantly hides underneath the ring, the crazy goofball! Number 34 is JOHN CENA who eliminates exactly HALF of the people in the ring! Number 35 is KANE who comes up through a hole in the ring and eliminates exactly THE OTHER HALF of the people in the ring leaving it just Cena and Kane! And Cena gets the upper hand (OF COURSE!) until number 36 is Evil Zach Ryder making it two on one! But Cena still has the upper hand (OF COURSE) until SANTINO comes out from under the ring and he's been CORRUPTED by Kane's evil under there and he's now SATANTINO! And he puts the Cobra sock on and it now looks exactly like the serpant that tempted Adam and Eve in the Garden Of Eden! ANd all three eliminate Cena then laugh evily! Numbwer 37 is Jinder Mihal but Kane's evil army eliminates him right away and they seem unstoppable! NO ONE comes out for Number 38 and Cole says "I guess whoever it is was too scared!" and Booker says "MAYBE DAT'S IT...BUT MAYBE NOT!" Then for number 39 AMERICAN BADASS plays and THE UNDERTAKER is back on his bike and he finally wants revenge on Kane for burrying him alive at Bragging Rights two years ago! And he easily eliminates Satantino and Ryder and then he and Kane are TETTERING on the ropes when number 40 is CHRIS JERICHO who enters the ring JUST as Kane and Undertaker fall out and apparently WINS without touching anyone JUST AS everyone on the internet predicted! But then DEAN MALENKO (never eliminated remember!!!) runs back out and grabs Jericho by the HAIR and throws him out and says "that's revenge for our feud from 1998 that everyoen remembers!" But then BOOKER T gets in the ring and throws out Malenko and stares at his hand! He was number 40! But then Booker says "Man, I'm TOO DAMN OLD to win dis Rumble, I'm eliminating myself, peace out brahs!" and just steps over the top rope. So who has won!?

SUDDENLY the ambulance from before drives back out and crashes into the ring and RANDY ORTON pulls HEATH SLATER out who was the DRIVER because Slater was in CAHOOTS with Barrett all along! Orton gives Slater the RKO on top of the ambulance then throws him in the ring then thrwos him over the top and the bell rings then for some reason and Orton has won! Great Rumble!

Back soon with less Hot Newz!


THE HIGHLANDERS TO RETURN AND FEUD WITH WADE BARRETT IN CONTROVERSIAL "SCOTTISH INDEPENDENCE" STORYLINE? RVD TO BE MYSTERY ENTRANT IN MONEY IN THE BANK MATCH AT WRESTLEMANIA AND GET HIGHER THAN EVER BEFORE (HE CLIMBS A REALLY BIG LADDER THEN SMOKES POT AT THE TOP OF IT)? DAVEY RICHARDS TO SELL A MOVE FOR ONCE? KATELYN TO GET BUTT IMPLANTS? KURT ANGLE'S BROTHER ERIC TO TRY OUT FOR THE OLYMPICS INSTEAD OF KURT BUT THEN KURT WILL CLAIM IN A RADIO INTERVIEW THAT IT WAS ACTUALLY HIM AND WHEN THE HOST ASKS WHY HE DIDN'T QUALIFY HE'LL SAY SOMETHING VAGUE ABOUT "DARK FORCES" THEN DO A MOONSAULT? PLUS HOT NAKED PICS OF KELLY KELLY, SERIOUSLY, IF YOU CLICK THIS LINK THERE WILL BE HOT NAKED PICS OF KELLY KELLY, NO WORD OF A LIE, ACTUAL HOT NAKED PICS (UNLESS SOPA HAS HAD THEM DELETED!) AND THE HOT NEWZ ARCHIVE CLICK HERE!
---

ROTFLMAO!!!!
Promote this thread!
UnsUwe
Chourico



Since: 6.7.02
From: Germany

Since last post: 2553 days
Last activity: 2196 days


ICQ:
#2 Posted on | Instant Rating: 6.56
Finally! The only reason I'm still logged in on this damn board.

Thanks, but you overestimate John Laurencefishburne's power. Instead of a STEEL sleeve he will just have a WOOL sleeve, so Punk will just kick out at one, throw him out of the ring and pin Ziggler after a STONE COLD STUNNER (which will make all marks in the audience think that Steve Austin will be back, while in fact it will be EUGENE, who becomes the surprise entrant as #30 and almost wins the Royal Rumble after stunnering, rock bottoming, tombstoning, pedigreeing and codebreaking Randy Orton, but Orton just shrugs it off and eliminates Eugene after an RKO immediately, to win the Royal Rumble and challenge Punk for the title at Wrestlemania which he will win in a handicap match against the new Straight Edge Society, consisting of Punk, Zack Ryder, Evan Bourne and Natalya, who he will beat in 30 seconds after QUADRUPLE RKO'S and pin all four guys at the same time using all his hands and feet). Anyway, Punk wins.
Big Bad
Scrapple



Since: 4.1.02
From: Dorchester, Ontario

Since last post: 471 days
Last activity: 40 days

#3 Posted on | Instant Rating: 6.12
Natalya is a surprise entrant in the Rumble. She farts (complete with hilarious WWE over-the-arena-sound system noise) and clears the ring.


---

"It breaks your heart. It is designed to break your heart. The game begins in the spring, when everything else begins again, and it blossoms in the summer, filling the afternoons and evenings, and then as soon as the chill rains come, it stops and leaves you to face the fall alone." --- Bart Giamatti, on baseball
Cerebus
Scrapple



Since: 17.11.02

Since last post: 1005 days
Last activity: 726 days

#4 Posted on | Instant Rating: 0.92
AJ killing herself is acceptable.

You promised nude Kelly Kelly pics if I click on your link but there were none to be seen.



---

Forget it Josh... it's Cerebustown.
hansen9j
Andouille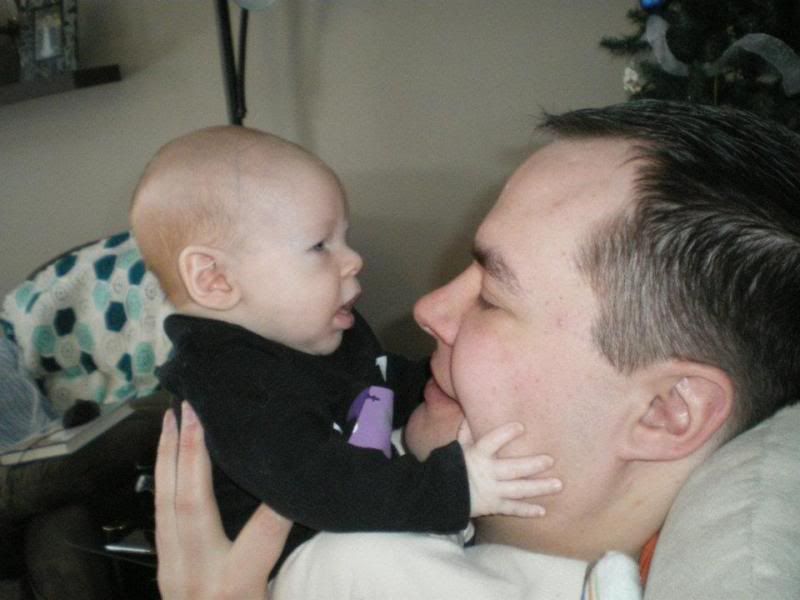 Since: 7.11.02
From: Riderville, SK

Since last post: 361 days
Last activity: 151 days

#5 Posted on | Instant Rating: 8.59
Originally posted by Cerebus

---

You promised nude Kelly Kelly pics if I click on your link but there were none to be seen.


---
Check your adblock filters.


---

The Big Bossman raised the briefcase.

Go Pack Go! Owner of one (1) share.
Let's Go Riders! Owner of one (1) share.