Freeway
Scrapple



Since: 3.1.02
From: Calgary

Since last post: 1583 days
Last activity: 1271 days

#1 Posted on
Here's the entry list for the 2002 Royal Rumble, along with comments on why the person will or won't win the Rumble:

Al Snow -not over enough
Albert -Tag Division
Big Show -not over enough
Billy -Tag Division
Booker T -he's a joke now
Boss Man -not over enough at all
Bradshaw -not over enough
Christian -not over enough
Chuck -Tag Division
Diamond Dallas Page -he's a joke now
Faarooq -not over enough
Godfather -one night deal
Goldust -one night deal
Jeff Hardy -Tag Division
Kane -not over enough
Kurt Angle -fans might not buy it (he's another victim of the on/off push)
Lance Storm -not over enough
Matt Hardy -Tag Division
Maven -still green
Mr. Perfect -one night deal
Perry Saturn -not over enough
Rikishi -too damned fat/comedic faces never win
Rob Van Dam -"unorthodox style" means he won't win
Scotty 2 Hotty -Tag Division
Stone Cold Steve Austin -needs the win, but it's predictable
Test -not over enough
The Hurricane -not over enough
Triple H -needs the win, but it's predictable
Undertaker -not enough stamina/not over enough
Val Venis -one night deal

The best guesses for the win? Triple H, Steve Austin and Kurt Angle. Triple H is higher odds, since the WWF is known for having a mega face go over at the Rumble, then try to survive until the title shot at WrestleMania. Plus, an Angle main event at WM is unlikely, and they won't do Austin/Rock again... so look for Jericho & Triple H to win and tangle at WrestleMania...only because IT'D BE ENTERTAINING FOR ME TO WATCH!


---

Benoitaholic #258
Promote this thread!
DJ FrostyFreeze
Scrapple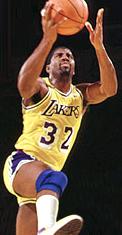 Since: 2.1.02
From: Hawthorne, CA

Since last post: 99 days
Last activity: 1 day

#2 Posted on | Instant Rating: 4.95
Booker T -he's a joke now

I dont think he's quite a *joke*, but I know what you're getting at. Either way, thats another topic all together.

Anywho, I bet he's one of the last 6-7 guys in there or lasts a real long time.


---
Freeway
Scrapple



Since: 3.1.02
From: Calgary

Since last post: 1583 days
Last activity: 1271 days

#3 Posted on
Totally, the Book is one of the buyable main eventers...but only if you totally forget his entire WWF tenure... Final bunch of guys will probably include HHH, Austin, Kane, Big Show, Angle, Test, DDP, Rikishi and the Book...and probably Taker. No Hall, Nash or Hogan, because I HATE THEM.


---

Benoitaholic #258
DJ FrostyFreeze
Scrapple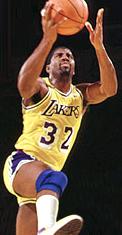 Since: 2.1.02
From: Hawthorne, CA

Since last post: 99 days
Last activity: 1 day

#4 Posted on | Instant Rating: 4.95
Rikishi? Yeah, I guess. But only cause he's big.

DDP? I'm not too sure about that one.

I mean, they've been treating Booker T like trash so far (IMO), but at least he's a main eventer. DDP hasnt even been on TV in like 3 months, and when he was on, he was stuck in SquashCity, USA.





(Post #100, yay for me!)
ROCKING!




---


(edited by DJ FrostyFreeze on 18.1.02 1543)
LeechOfTheNight
Head cheese



Since: 16.1.02
From: New Hampshire

Since last post: 5458 days
Last activity: 4599 days

#5 Posted on
I don't get why they announce everyone in the Rumble. I understand that they'll probably end up replacing a guy or two on that list with a mystery entrant (or possibly 3), but I'd still like some surprises, even if it's someone one the current roster who I didn't realize was in it, like the Hardyz. They could have been a nice little surpirse after not being on TV for weeks, but no, they go and fuck it up. Oh well.


---

"Me: Oh, I never watched WCW.

Booker: Why not?

Me: Because WCW is 4 FAGZ!

Booker: Goodbye.

Me: GOODBYE YOU FAGGOT!

(interview ends)

whgat a homosexual booker tea si!"

--Hot Newz
Super Shane Spear
Bierwurst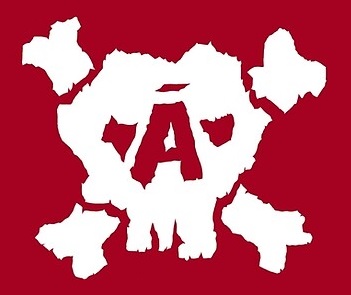 Since: 2.1.02
From: Sector 7 Slums

Since last post: 2870 days
Last activity: 2870 days

#6 Posted on
Rob Van Dam is my dark horse. There HAS to be a reason that the WWF has suddenly just now stopped the massive RVD hype machine. Look at recent times for Van Dam. He even just jobbed to Regal last night. They only mentioned Van Dam in a passing breath that he was even in the Rumble.

You want your surprise, it's Van Dam going to Wrestlemania.


---
DJ FrostyFreeze
Scrapple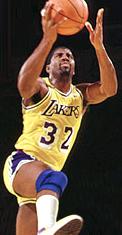 Since: 2.1.02
From: Hawthorne, CA

Since last post: 99 days
Last activity: 1 day

#7 Posted on | Instant Rating: 4.95
I bet he'll do really well (although I dont think his style will do him any good in the RR), but I dont think he'll win.


---
Quezzy
Scrapple



Since: 6.1.02
From: Pittsburgh, PA

Since last post: 5 days
Last activity: 1 hour

#8 Posted on
Although it's true Goldust and Mr. Perfect are just one time deals, i wouldn't be suprised if Venis and Godfather were not. This could be their return to the WWF not just a one time deal. Still no D-Lo though


And Van Dam, I think he'll do good but I agree that he won't win it. I figure he'll probably try something risky and end up eliminating himself rather than someone else eliminate him though.

I could see the same thing happening to Hurricane as well, only probably in a more comedic way.
dMp
Knackwurst



Since: 4.1.02
From: The Hague, Netherlands (Europe)

Since last post: 1 day
Last activity: 20 hours

#9 Posted on

Hurricane will probably enter when there are just huge guys in there, like Kane, Show, Rikishi..
He will rush in without even thinking about it for a moment and try to toss one of them out.
They either destroy him and kick him out then, or just before one of htem eliminates him the other big guy prevents it by attacking the other.

Or the other way around. Hurricane somehow stands alone in the ring and a big guy is out next. Hurricane does his little superhero spots, tries to lift the big guy, etc..

RVD will be in there early. Probably with a Hardy Boy so they can showboat a bit.
(unless the Hardyz are the ones getting beaten up by you-know-who)
He will last a while, that's for sure.

DDP can be the surprise, since he is pretty good actually and having him last long in the Rumble is a nice way of bringing him back in the picture. Is he still the Guru guy btw? That could be good.
"I didn't win the Rumble, but that's not a bad thing because I survived 25 men..So that's a good thing!"

Damn, wouldn't it throw us all for a big loop if one of the first guys into the ring and out of the match is someone like Angle, Austin or HHH?


---
The real reason HBK has never made that much talked about comeback used to bounce out of synch with the other Nitro Girls.