DirtyMikeSeaver
Bockwurst



Since: 19.5.02
From: Toronto

Since last post: 1 day
Last activity: 1 day

#1 Posted on
Off PWtorch.com (A little more detailed)


-The Rock joined the show about an hour into the broadcast and said how great it is to be back in WWE. He said he was calling in from sunny Florida. "I cannot wait for this coming Monday," Rock said. he said there is something special whenever he and Austin work together. "It's going to be something else," Rock said. "It's going to be a hell of a night."

-Rock acknowledged Austin being critical of his "Get the F out" speech. Rock admitted that he's given dialogue by the writers, but said he has control over what comes out of his mouth. He said he meant what he said when he said Austin could take his ball and go home. Rock said they've since gotten together and made peace. "We solved that and I can't wait for this Monday," he said. "It's going to be off the hook, guaranteed."

-Jim Ross, who made a rather uneventful appearance, compared the Austin vs. Rock feud to some of the great feuds in wrestling history. He said he knew that his next comment would ruffle some feathers. "From a personal level because of my personal relationship with the participants involved," Ross said, "nothing I have been around have the chemistry that Austin and Rock have." Ross left the show a few minutes later.

-Rock talked about the great matches he's had with some of WWE's best, but said nothing compares to when he works with Austin.

-Rock said he was "extremely happy" with the way his "No Way Out" match with Hogan. He said he did a number of his promos that aired on Smackdown to hype the match from his house in Los Angeles.

-Rock shifted the talk back to his feud with Austin starting on Monday. He reiterated that he's genuinely looking forward to it. "The key is that now I can be me," Rock said of his new heel persona. "It's the same thing that happened four or five years ago, man, just let me be me." Rock said he has no problem with being booed "because they (fans) work hard for their money just like I do." Rock said he is "having a blast" playing a heel.

-Rock said he went to Hawaii with his cousin (who worked as his stunt double) to get his tattoo once he finished filming "Helldorado." He said it's a Samoan tattoo and it actually tells the story of his life. Rock said the wrestlers were asking him what Hollywood had to say about it. "In film, all you do is just cover it up," he said. "It's really easy to cover."

-Rock said he's been playing guitar for a couple of years now. He said he had the opportunity to play guitar with his country music hero Willie Nelson. Unfortunately, neither host asked if he toked up with Nelson.

-Rock mocked Kevin Kelly for setting a new record for using the word "litmus test" during his appearance on Rock's "Driven" episode.

-Rock said the name of his movie may still change from "Helldorado." He said he's happy with the movie and thinks its funny.

-Rock said his next movie will be "Walking Tall," which will start filming in late May or June. He said the movie will be set in the present time.

-A caller asked if Rock was concerned that his heel turn would hurt his movies at the box office. He said he thinks fans are smart enough to differentiate between wrestling and reality.

-Rock said he met Vin Diesel a couple of times and thought he was a pretty good guy.

-Rock said that anyone who is "really 100 percent committed to this business" will put other wrestlers over to help create new stars. He said he couldn't wait to get backstage after he put Booker over to shake his hand. Rock said it's an honor for Booker to compete in a WrestleMania title match.

-Rock was also happy with the way his backstage segment with Hurricane went. "Down the road, guaranteed, you're going to see a Rock vs. Hurricane match," Rock promised. He said they will be doing another segment on this week's Raw.

-Rock said he may "possibly" work the April pay-per-view. He joked that WWE officials would be "begging me to leave."

-Rock thinks Bill Goldberg should come to WWE, but said it's up to him and Vince McMahon. "To me, in the wrestling industry, your career is not complete until you come up here (to WWE)." He confirmed that Goldberg did visit him on the set of his movie. "From what I hear, it's looking pretty good," Rock said of Goldberg's negotiations. The hosts said they believe the window for Goldberg to appear at WrestleMania has closed, but there's still a chance for future pay-per-views.

-When asked whether who would win a shoot fight between him and Vin Diesel, Rock said, "I would knock his teeth so far down his through he would have to stick a tooth brush up his ass to brush them."

-Rock feels he's lucky to have the chance to make the movies he wants to. He said he has a team of people who help him review scripts and pick the right roles to take.

-Rock said he would love to host Saturday Night Live again. He added that there's a small chance that he may co-host the show with his "Helldorado" co-stars, Christopher Walken and Sean William Scott.

-After Rock left the show, the hosts hyped Rhyno as next week's guest.


Nothing too earth-shattering, but I can't wait for Hurricane vs. Rock. How sad is it that The Rock, who arguably is the biggest star the Fed has ever produced, is willing to work with a "midcarder", yet HHH hasn't even looked his way (Oh wait, he did beat him up when he tried to steal the tape of HHH fucking a corpse. My bad.)

(edited by DirtyMikeSeaver on 28.2.03 1517)

---

By the way, Storm's gimmick includes 1.) telling the audience to shut up, and 2.) occasionally making everyone stand for the Canadian national anthem. You know they don't know what to do with a wrestler when he's making fans stand for a national anthem. It's like waving a white flag and saying, "This guy has no personality -- we give up."

ESPN's Bill Simmons
Promote this thread!
Santa Sangre
Bockwurst



Since: 21.6.02
From: Germany

Since last post: 666 days
Last activity: 666 days

#2 Posted on
Count me in as looking forward to Rock vs Hurricane. I hope they can work in the chokeslam try by Helms. That spot always cracks me up. And with the BookDust backstage skits gone, it looks like Rock and Hurricane are going to be picking up the slack.


---

"We are the champions my friend..."
dskillz
Landjager



Since: 2.1.02
From: Houston Texas

Since last post: 4537 days
Last activity: 4242 days

#3 Posted on
With the Hurricane statement, I guess The Rock is back in the IWC's good graces. It is really cool that The Rock has no problem with putting people over and working with Hurricane. You are right, HHH beat the crap out of him, that was about it. I don't want to turn this into a "I HATE HHH" thread, but I looked back at a tape of No Mercy 2000 last night. The 2 main events were HHH/Benoit and Rock/Angle. HHH gave Benoit limited offense and didn't really sell the offense he gave. Rock on the other hand gave Angle all kinds of offense and made him look like a Superstar. I know many hate Rock, but he is in a main event position and he has no problem with elevating others. I think that is a definite positive.

(edited by dskillz on 28.2.03 2212)

---

January 4th 1999 - The day WCW injected itself with 10 gallons of Liquid Anthrax...AKA...The day Hogan "Defeated" Nash to win the WCW title in front of 40,000.
shinstrife
Boudin rouge



Since: 5.10.02

Since last post: 840 days
Last activity: 10 days

#4 Posted on
Exactly,hence why the Rock is so damn awesome.

Essentially (in my opinion) he bestowed the heat sharing powers to the great Kurt Angle as I see it Rock could work a program with nearly anyone,sure it might not be nearly a ring classic but it would be so entertaining mic wise since well the Rock helps the WWE.

We salute you Rock


---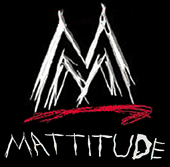 BrewGuy MFer #1!
Ringmistress
Lap cheong



Since: 15.1.02
From: Philly

Since last post: 4012 days
Last activity: 4011 days

#5 Posted on
I think the Rock has a great attitude toward everything, since he's back and forth between WWE and Hollywood. I actually think that what you guys say about HHH not comparing to Rock as far as putting over folks is actually accurate. It sucks for me to type that, but after Monday I see what you mean. But since Hunter has done that for people in the past, why can't he try doing that now? I bet some of you guys who beg for him to lose at WM, will probably go the route of "too little too late" when Booker gets the title. Honestly, though, I don't care about all that. I watch for the hotties these days, so I'm no expert.

Ringmistress


---
Hi, I'm the Ringmistress and I have a crush on the IWC's most hated man. Do strait jackets come in one size fits all?
Texas Kelly
Lap cheong



Since: 3.1.02
From: FOREST HILLS CONTROLS THE UNIVERSE

Since last post: 261 days
Last activity: 23 days


ICQ:
#6 Posted on
If Rock does the job to Hurricane (and don't go "it'll never happen," Rock jobbed to STEPHANIE MCMAHON once) he will achieve a level of Godness I don't think could ever be reached. And even if Rock wins that match, it's still going to be awesome to see and I can't wait for it.
Originally posted by DirtyMikeSeaver

---

-Rock said that anyone who is "really 100 percent committed to this business" will put other wrestlers over to help create new stars. He said he couldn't wait to get backstage after he put Booker over to shake his hand. Rock said it's an honor for Booker to compete in a WrestleMania title match.

---

Et tu, Hunter?


---
He's the King of the World... & You Just Live in It, Junior!

SAVE US, TOMMY DREAMER!!!
fuelinjected
Banger



Since: 12.10.02
From: Canada

Since last post: 4599 days
Last activity: 4599 days

#7 Posted on
He better not job to Hurricane or it takes the importance away from his jobbing to other people.

Rock will give him a bunch of offense though and make him look good, which is more then other people would do for someone like Helms.
dMp
Knackwurst



Since: 4.1.02
From: The Hague, Netherlands (Europe)

Since last post: 4 days
Last activity: 11 hours

#8 Posted on
Originally posted by fuelinjected

---

He better not job to Hurricane or it takes the importance away from his jobbing to other people.

Rock will give him a bunch of offense though and make him look good, which is more then other people would do for someone like Helms.

---


And rightfully so..
The Rock's character is that of a cocky heel, who would probably underestimate his opponent and thus the guy gets his offense in, only to be destroyed (quick Rockbottom?) in the end.
Some other guys have heel characters where they are absolutely dominating ass whoopers and attack from behind, overpower you and keep kicking not allowing you to get back up.

ALSO think of this..Rock talks about having a fair one-on-one match with the Hurricane. The HHH beating was when H attacked him from out of nowhere during a skit..

Oh btw..I still don't like the Rock just walking in and out like that. Nothing really changed about that. It's just that this heel side of him rocks so much that I ignore it for now. The notion that he is leaving again in May or June, and he *might* be at the April PPV...*SIGH*


---