Torchslasher
Knackwurst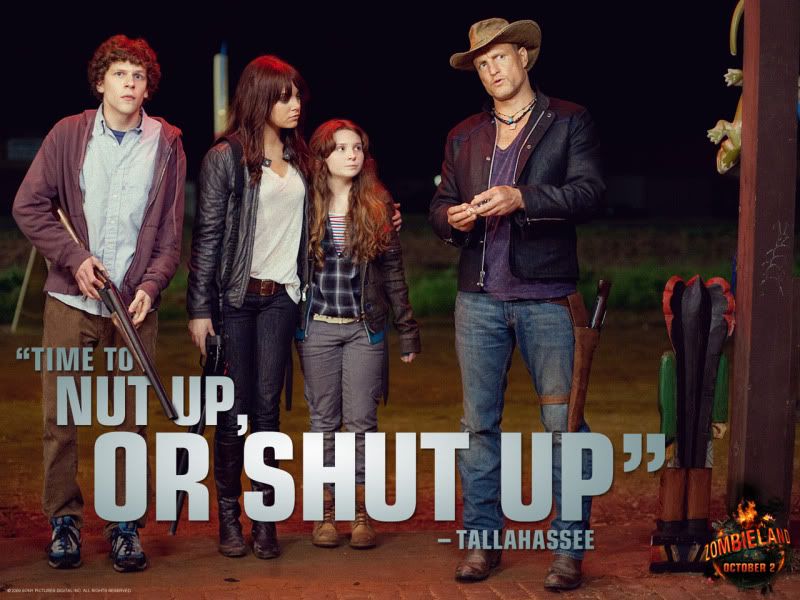 Since: 17.1.02
From: New F'n Jersey

Since last post: 43 days
Last activity: 43 days

#21 Posted on | Instant Rating: 6.44
Dammit. I, as many, was a HUGE fan of both Road Warriors and I still think that they rank number 1 as my favorite tag team of all time. I also offer my condolences to his family, friends and Animal.

One semi-retarded question though- Is Philly cursed? I went to the Raw show where Freddy Blassie made his final live arena WWE appearance (telling D-Von to "Get The Tables), and that was also the show where the LOD made their last WWE appearance. I might just have to skip the Royal Rumble in January just to make sure that I'm not seeing wrestlers and legendary managers for the last time.


---

Molly, Stacy and Daffney all in WWE? I suddenly lost all my will to complain about anything regarding the WWE. Hope I don't lose my street cred for this.

TS, the greatest Wiener rated 6.1554 ever to live!! Oops, I mean 5.5...4.5?? Oh, dammit! I guess Notorious FAB was right.
Swordsman Yen
Frankfurter



Since: 16.2.02
From: Shaolin

Since last post: 5216 days
Last activity: 5199 days

#22 Posted on | Instant Rating: 0.00
Well you know something, Mean Gene...
My favorite memory of The Road Warriors was when they went on their first Japan tour and terrorized everybody they faced, with when they gouged Dusty's eye out being a close second. If there was ever a book on how to be a monster heel, there would be a chapter about The Road Warriors. Sad to see Hawk pass away.


---

Dear Vince,

It's time to take a Dump...



DUMP FOR WWE DIVA!
j9479
Chorizo



Since: 29.1.03
From: the suburbs

Since last post: 3659 days
Last activity: 2467 days

#23 Posted on
wow...... i literally just heard about this passing from the weinerboard.....

at this point, without any details all anyone can say was that it's just such a shame that the guy passed away.

so, considering that, i would like to give thanks for the countless times that the man has entertained me, and i hope that he is at peace.


---
godking
Chourico



Since: 20.10.02
From: Toronto

Since last post: 5184 days
Last activity: 5130 days

#24 Posted on | Instant Rating: 3.26
My favorite all time LOD moment was probably the 1991 Royal Rumble, which was the first time Undertaker was ever in a Rumble and he just came in and started eliminating people left and right because, well, he was the Undertaker in "unstoppable undead" mode, and then eventually Hawk and then Animal came in, and they started beating down on the Undertaker, and then UT grabs them both by the throat as if for a double chokeslame (and the crowd goes "OHHHHHHHH") and then Hawk and Animal kick him double square in the stomach and in unison punch him in the head several times, then run back against the ropes and double-clothesline him out of the ring and the crowd goes apeshit.

Classic.
darkmatcher
Bockwurst



Since: 12.2.03
From: New York, USA

Since last post: 3955 days
Last activity: 3031 days

#25 Posted on | Instant Rating: 4.32
Well, this caught me off-guard. I mean, I was unfortunately somewhat expecting this to happen eventually, for him to end up "one of them" as you can only become conditioned to. But you just never are prepared for it, and it just never feels right. Its rather crushing, whether I got to watch them in their prime or not, to see these figures go...especially in these circumstances.
Rest in Peace.


---

YO MAMA
OMEGA
Lap cheong



Since: 18.6.02
From: North Cacalacky

Since last post: 3220 days
Last activity: 826 days

#26 Posted on | Instant Rating: 5.16
Well, I'll admit that I was never a huge Road Warrior fan. I preferred the heels as a kid. I also always enjoyed smaller wrestlers (I was always a skinny kid, so I couldn't help root for the underdogs). However, the Road Warriors were entertaining. Especially on the mic.

In fact, the first wrestling video I ever bought was SummerSlam 1990, where the Legion of Doom made their WWF debuts, costing Demolition their match with the Hart Foundation. I still get chills hearing the AWESOME pop they got when the came out from the back. I used to watch that tape CONSTANTLY, and Hawk's quote in his promo afterward of "(Demolition) You're micro-mini men in a big man's world, and where the big men! OOWWWWWWW WHAT A RUSH! A rush for us. A bum trip for you!" became a running gag in my house for years to come.

Hawk, you will be missed.


---
The answer to WWE's financial problems...

Super Cool Hugo
Weisswurst



Since: 5.8.03
From: Califor-nah-A

Since last post: 5297 days
Last activity: 5254 days

#27 Posted on | Instant Rating: 2.00
Damn that sucks, wrestlers are dropping like flys now adays. The LOD were pretty cool back in the day, they were part of the original wave of wrestlers I grew up watching.


---

Bring the Posse back!

Mayhem
Scrapple



Since: 25.4.03
From: Nashville, TN

Since last post: 274 days
Last activity: 158 days

#28 Posted on | Instant Rating: 6.31

Wow ... this is really sad ... To me, the Road Warriors were and always will be the greatest tag team of all time ... I used to get chills as a kid watching them enter to Black Sabbath's "Iron Man" ... There will NEVER be another team like the Road Warriors ...

My condolences to Hawk's family and his partner Animal.


---

Ralph Wiggum: "We're going to Africa; land of lions and giraffes and Santa and balloons ... "
CANADIAN BULLDOG
Andouille



Since: 5.3.03
From: TORONTO

Since last post: 1825 days
Last activity: 1823 days


ICQ:
#29 Posted on | Instant Rating: 6.20
Wow. I remember anxiously awaiting their WWF debut back in the day, and being shocked that they were allowed to keep essentially the same gimmick they had in the AWA and NWA. Truly shocking for its time.

Hawk and Animal represented a renaissance for tag team wrestling, no doubt about it. They probably would have been able to keep their legend better intact had they retired shortly after bowing out at SummerSlam 92, perhaps had one last big match in Japan (where they were truly treated like legends), but either way -- 20 years after their debut, the wrestling world is STILL searching for the next Road Warriors. What does that say about the impact they had?

You hope that things like this could be a wake-up call to the independent guys, ex of WWF and WCW fame, still partying and doing drugs like it's the 80's. I'm not saying that's what happened to Hawk -- I have no idea for sure -- but I'll admit it's the first thing that pops into my mind.

They say these things happen in threes, so you eerily wonder who will be next.

Condolences to the family of Michael Hegstrand. You were a legend of a legendary era.


---

Go back to a time when wrestling DIDN'T SUCK with a special 'retro' edition of Inside The Ropes!!!

------------------------------------------------------------
The official Inside The Ropes archive!!!
Dexley's Midnight Jogger
Pepperoni
Moderator



Since: 10.10.02
From: New Hampshire

Since last post: 1541 days
Last activity: 1456 days

#30 Posted on | Instant Rating: 8.27
Hawk also won some titles in Japan with Kensuke Sasaki as a team called either the Hell Raiders or the Hell Raisers. Besides LOD being the only team to win the AWA, NWA (WCW) and WWF tag team titles, they won titles in All-Japan, I believe. Hawk was part of ECW before it became really extreme as well. Quite a storied career.

My favorite saying by them in an Apter mag was when he referred to someone as a "Neo-Maxi Zoom dweeb." It just seemed funny as hell.

Thanks for the memories, Hawk.


---

"I wasn't surprised at all. In fact, I thought, why stop there? Why not add the Big Show, or Chris Jericho, or the whole state of Nebraska for that matter? And don't you think a wrestling ring is a little old school, Lilian? Why not put the match in a shark tank, with real live sharks? Hungry sharks! And the only way to beat your opponent is to stuff him down a shark's throat, and pin the shark. Wouldn't that be a hoot?"
LanceJr
Head cheese
Banned



Since: 21.1.03
From: Boston, Ma

Since last post: 4322 days
Last activity: 4203 days

#31 Posted on
No disrespect, but I don't feel a big lose here. I mean sure I feel for the man's family and all.

I'm waiting to hear the cause of death. I'm thinking it has something to do with the years of drug use.

What did he/we all expect to happen abusing drugs? And he really never stopped from what I understand.




---

I am Lance Jr hear me, I mean see me post
StaggerLee
Scrapple



Since: 3.10.02
From: Right side of the tracks

Since last post: 2 days
Last activity: 1 day

#32 Posted on | Instant Rating: 3.08
Back in the day, on the old WTBS, my favorite part of the show was hearing the opening drum beat and big bent guitar chord, and just KNOW, somebody is about to lose a body part.

RIP.



(BTW, I believe Arn Anderson and Tully Blanchard also pulled off the "big three" title wins)
jwrestle
Lap cheong



Since: 4.4.03
From: Nitro WV

Since last post: 19 days
Last activity: 12 days


ICQ:
#33 Posted on | Instant Rating: 1.22
Just yesterday I had popped in a video tape of unknown content. Well it had the Monday Nitro with the Return of the Stiener brothers verus the LOD. I don't know how numb the rest of you all are but I feel pretty darn sick considering I have quiet a few of there matches spanning from 1989 to there WWE appearance to lose to RVD and Kane. Gosh...you probably couldn't find another more entertaining, intimindating, and dangerous idvidual earily in his career. Once "banned" for being to "VIOLENT" in the earily 80's in some parts of the NWA. Anyways...once again my condolences to his family, IWC who care, and friends.

REST IN PEACE

PS, HAWK GIVE GOD AN AAAAAAAWWWWW WWWWWWWHHHAAATTTT AAA RRRRRRUUUSSSSHHHH! For me ;-)

Later.


---
Yummy?
Banned Once! The independant thought alarm went off, knew to much about b*tching.
NEO
Salami



Since: 15.1.02
From: Texas

Since last post: 5118 days
Last activity: 5118 days

#34 Posted on | Instant Rating: 5.52

I thought that I heard something about that on the radio today. And I have to say that this one hits a little closer to home than some of the other ones. When I was younger and played wrestling with my friends. I was always Hawk, weather I had a partner or not.

I remember tearing a trashbag in half so I could make leg chaps. And doing the "neck thing". He used to pop a choker off of his neck without using his hands. And how he would take a pile-driver and would immediately stand back up and throw a clothesline on some poor bastard. And the voice, I had already mastered it at a young age.

I have actually stopped watching wrestling for a little while now. But I think I will tune back in. Because these people are risking their lives to entertain us. And once they're gone, they're gone. So I might as well capture as many memories as I can. It is their choice but it's still sad to see all of these people suddenly pass away and there is hardly an eyebrow raised.


---

"NOW YOU GET YOUR WHININ ASS OUTTA HERE!!" Sid Vicious after slapping Bret Hart
Matt Tracker
Scrapple



Since: 8.5.03
From: North Carolina

Since last post: 5 days
Last activity: 3 hours

#35 Posted on | Instant Rating: 6.02
I would like to see RAW offer a moment for both Stu and Hawk tonight.

My favorite Road Warriors moment?

I like the match where they destroyed the Midnight Express so badly the MX turned face.

I remember the NWA Russian weighlifting contest where Animal almost lost his eye.

I remember that they were impossible to beat on the WWF arcade game.

I love the old "we snack on danger, we dine on death" line.

But the Warriors' legacy is as the ultimate power team. You look at the APA or Doom and it's just no contest. They had the music (best entrance music ever?), the props, the make-up, the hair, the Doomsday Device; forget it, no one tops them for presentation and ring presence.




---


"To be the man, you gotta beat demands." -- The Lovely Mrs. Tracker
Pages: Prev 1 2