odessasteps
Scrapple



Since: 2.1.02
From: MD, USA

Since last post: 1586 days
Last activity: 1553 days

#1 Posted on | Instant Rating: 6.41
Oscar-Winner James Coburn Dies at 74

Nov 19, 11:27 AM (ET)

By JOHN ROGERS

LOS ANGELES (AP) - James Coburn, the lean and lanky actor who rose to fame playing villainous roles in early action films and won an Academy Award decades later as an alcoholic father in "Affliction," has died of a heart attack. He was 74.

Coburn and his wife, Paula, were listening to music at their Beverly Hills home on Monday when he suffered the heart attack, said Hillard Elkins, the actor's longtime friend and business manager. He was pronounced dead at Cedars Sinai Medical Center in Los Angeles.

Coburn's breakthrough performances came in 1960s action flicks such as "The Magnificent Seven,""Hell is For Heroes" and "The Great Escape."

He then changed direction and found what was for decades his greatest fame: portraying tongue-in-cheek secret agent Derek Flint in the late 1960s James Bond spoofs "Our Man Flint" and "In Like Flint."


In 1998, he turned out what some would say was his finest screen performance, as the abusive, alcoholic father of Nick Nolte in "Affliction." Coburn won a best supporting actor Oscar for that film.

"He was a hell of an actor, he had a great sense of humor and those performances will be remembered for a very long time," said Elkins.

Coburn had recently completed two films, the just-released "The Man From Elysian Fields" and "American Gun," which Elkins said should be released soon. In the latter, Coburn's character travels the country in search of his daughter's killer.

Born in Laurel, Neb., on Aug. 31, 1928, Coburn grew up Southern California, making his stage debut opposite Vincent Price in a La Jolla Playhouse production of "Billy Budd."

Later, he moved to New York where he studied acting with Stella Adler and appeared in such classic 1950s television shows as "Studio One" and "General Electric Theatre."


(AP) James Coburn holds his Oscar won for best supporting actor for his role in "Affliction," during the...
Full Image

Returning to Los Angeles, he appeared regularly in such TV Westerns as "Wagon Train,""The Rifleman" and "Wanted: Dead or Alive," throughout the 1950s.

He made his movie debut in "Ride Lonesome" in 1959, following it with another Western, "Face of a Fugitive," that same year.

But it was the following year that he really grabbed the public's attention, playing knife-throwing Britt in the epic Western "The Magnificent Seven."

Although he had few lines compared with his other macho co-stars, who included Yul Brynner, Eli Wallach and Steve McQueen, film historian Leonard Maltin noted Coburn's mere screen presence captivated his audiences.

After "The Magnificent Seven," Coburn played sidekicks and villains until the late 1960s when he cashed in on the James Bond mania with the humorous "Flint" films.

Other notable works included "The President's Analyst" (1967), "Goldengirl" (1979), and the Sam Peckinpah films "Major Dundee" (1965) and "Pat Garrett and Billy the Kid" (1973).

In the 1980s he all but disappeared from the screen as he fought a 10-year battle with a painful form of arthritis that left one hand crippled.

He told The Associated Press in a 1999 interview that he had "healed himself" by taking sulfur-based pills. Although his knuckles remained gnarled, the pills cured him of the excruciating pain.

His health restored, he worked steadily through the '90s, appearing in such wide-ranging fare as "Young Guns II,""The Nutty Professor,""The Cherokee Kid" and "Maverick." He also provided the voice of corrupt company CEO Henry J. Waternoose III in last year's popular animated comedy "Monsters Inc."

His role as Glen Whitehouse, the violent drunk in "Affliction" that Nolte's small-town cop feared becoming, brought him his only Oscar.

"Some of them you do for money, some of them you do for love," he said of the film. "This is a love child,"

In addition to his wife, Coburn is survived by his son, James H. Coburn IV, and daughter, Lisa Coburn.



---

Odessa Steps Magazine
Fall 2002 - On sale now
www.odessasteps.com
See us at the Baltimore Comicon - Oct 26-27
Promote this thread!
dunkndollaz
Banger
Back to Back Survivor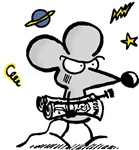 Since: 3.1.02
From: Northern NJ

Since last post: 39 days
Last activity: 17 days

#2 Posted on
The Flint movies were classics - much better than Dean Martin's Matt Helm.


---

5 Time 5 Time 5 Time 5 Time 5 Time Wiener of the Day Runner-up
lazzzlo
Linguica



Since: 21.7.02
From: Cincinnati

Since last post: 5583 days
Last activity: 5389 days

#3 Posted on
Shoot...showing my age...but as a kid...the "Our Man Flint" movies were something to convince the babysitter to let you stay up late to watch.

He also intoduced Bruce Lee into mainstream cinema as well..
and who would have been the best character for Kung Fu?

David Carradine or Bruce Lee?

such a shame...

James Coburn "r.i.p".

The dude was cool.

(edited by lazzzlo on 19.11.02 1327)
jfkfc
Liverwurst



Since: 9.2.02

Since last post: 901 days
Last activity: 710 days

#4 Posted on | Instant Rating: 3.87
Anyone remember the Twilight Zone ripoff he hosted called Darkroom in the early 80's? I remember watching that show every time, and I remember the swinging lightbulb.

Of course, Mr. Watermoose was awesome!


---

"You know Monsoon, I am impressed, and I don't impress easy"
-Jesse "The Body" Ventura

"Bob Ryder sucks" - Me.