CRZ
Big Brother
Administrator



Since: 9.12.01
From: ミネアポリス

Since last post: 2 hours
Last activity: 1 hour


ICQ:
#1 Posted on | Instant Rating: 8.32
Originally posted by SLAM! Wrestling (slam.canoe.ca)

---

Multi-gimmicked Mike Shaw -- Norman, Makhan Singh, Bastion Booger -- dead at 53
By GREG OLIVER - Producer, SLAM! Wrestling

Mike Shaw, who was known in the wrestling world under various names, including Makhan Singh, Norman the Lunatic and Bastion Booger, and Klondike Mike, died of a heart attack on Saturday. He was 53.

Over the last number of years, Shaw was only loosely associated with the wrestling business, making the occasional appearance at fan fests under his different gimmicks.

Shaw was always lighthearted about his various personas; it's a long way from the lovable Norman the Trucker, treasuring the teddy bears (after he was a Lunatic), to the sadistic, plotting Makhan Singh, to the religiously-inspired Friar Ferguson, to the repugnantly obese Bastion Booger.

"It's funny, in my home town here in Michigan, people on the street still call me Norman," Shaw told this writer in 1999.

He ran a wrestling school in the upper Michigan peninsula for a time, and was a bouncer in a bar in Marquette, Mich., up until 2007.

Born May 9, 1957 in Marquette, Shaw was an amateur star in nearby Skandia and at Gwinn High School in Gwinn. At high school, he won 11 varsity letters -- wrestling (Great Lakes conference heavyweight champion in his senior year), track and field (shot put), football (defensive tackle).

For a time, he played pro softball for the Milwaukee Schlitz, until the American Professional Softball Association folded before the start of its second season, while many of the players, including Shaw, were in Florida for training. It was there that he met an older wrestler (Farmer Brown? Farmer Bill? Stories varied over the years) who suggested he might have a future in the grunt and groan business.

So Shaw set off to Walter "Killer" Kowalski's school in Salem, Mass., to learn pro wrestling.

"Kowalski had a great school. He spent a lot of time with us," Shaw said. "He took a liking to me. I went in there, I was probably one of his bigger guys at that time. I was probably about 6'1", 270, 280 (pounds) at the time. I was training really hard and I had just come out of softball, so I was in really good shape."

According to Shaw, Kowalski was in the ring with the students every day, and after three months of daily training, Shaw started working the small-time shows -- Mike Stryker! -- that Killer put on near the school, and a few WWWF TV tapings as enhancement talent. Kowalski drilled into the bulky Shaw the skills needed to be a non-stop, aggressive heel.

Though still relatively new to the business, Shaw got a publicity photo done up and mailed out promotional packages to 30 territories. The Vancouver All-Star Wrestling promotion, in transition with Sandor Kovacs and Gene Kiniski making way to Al Tomko, were the first to bite. There, his odyssey began as Klondike Mike, a babyface lumberjack.

In a interview with Scott Teal's Whatever Happened To ... newsletter in 1998, Shaw credited veterans such as Moose Morowski, Dean Ho and Eric Froelich for helping him develop.

Up next was Calgary's Stampede Wrestling promotion, the territory he'd be most associated with throughout his career. Though the Vancouver All-Star tapes aired in Calgary, the Alberta promotion made no attempt to explain why Klondike Mike was suddenly a heel in town.

After struggling in Calgary near the bottom of the cards, Shaw headed to South Africa, where he was Big Ben Sharpe for a few months. Upon his return to Canada, Mike Shaw saw the natural heat The Great Gama Singh was getting, and sided with him as Makhan Singh, forming what would become known as Karachi Vice.

---
---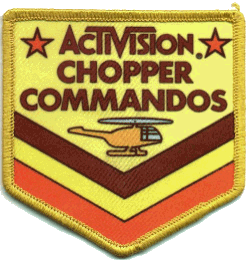 Promote this thread!
Loosie
Boudin rouge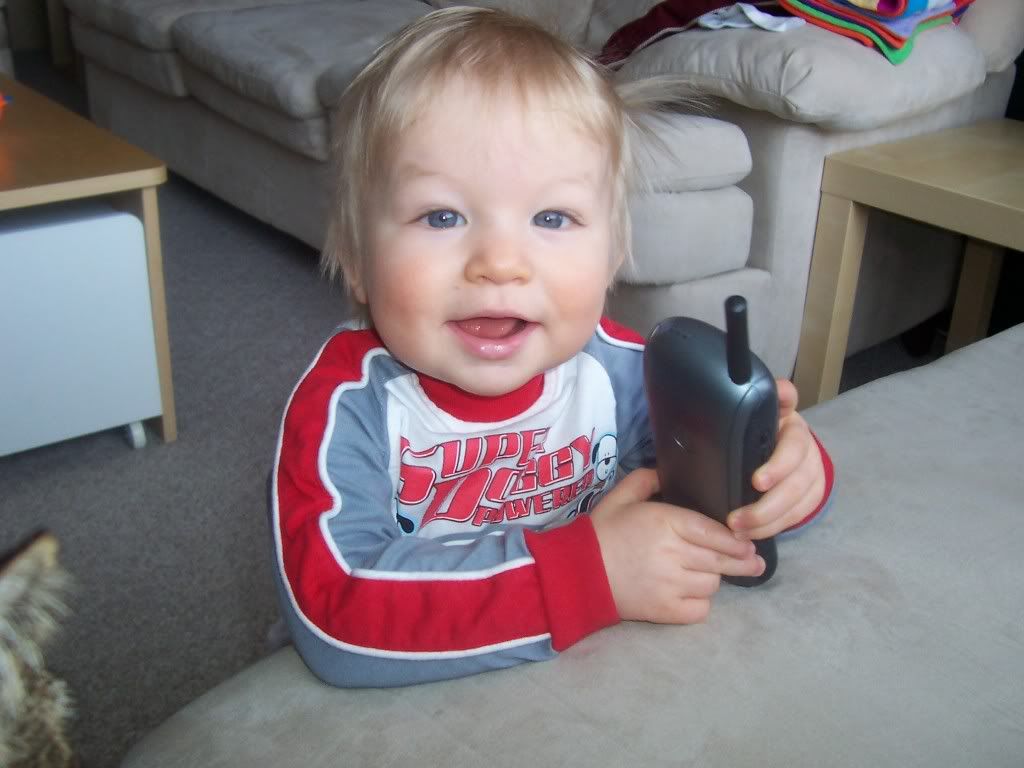 Since: 2.1.02
From: Kitchener, Ontario

Since last post: 3037 days
Last activity: 621 days

#2 Posted on | Instant Rating: 1.63
RIP Mike Shaw.

Not too surprised to hear the he died by a heart attack, they guys was pretty big. Still sad to hear about this. I think his biggest moment was the Four Doinks vs. Head Shrinkers/Bam Bam/Bastion Booger match at Survivor Series '93.


---

Loosie.
Your friendly nieghbourhood Canadian.


---Under Construction---
This Is Not Spam
RyanAnderson's3PtMagic
Tocino
Banned



Since: 13.9.10
From: DC

Since last post: 2730 days
Last activity: 2717 days

#3 Posted on
I bet there was quite the match 2night in afterlife/heaven wrestling, Shaw and Owen and Benoit and Pillman taking on Barr and Eddy G and Bam Bam Bigelow and Rick Rude in a 5 star war games.

RIP brother, RIP.


---

Oh you didn't KNOW...

PS: Not really racist ;)
KJames199
Scrapple
Moderator



Since: 10.12.01
From: #yqr

Since last post: 7 days
Last activity: 1 day

#4 Posted on | Instant Rating: 7.13
That's too bad. I used to watch him in Stampede Wrestling - amazing how many of those guys are dead now - Makhan Singh, Owen Hart, Davey Boy Smith, Brian Pillman, Chris Benoit, Beef Wellington, Larry Cameron, Gary Albright, Bad News Allen...


Originally posted by Jim Ross at jrsbarbq.com

---

I was saddened to hear of the death over the weekend of Mike Shaw, 53, who apparently died of a heart attack. Mike was an interesting guy. In the late 80's when I was a member of one of the many, infamous, WCW booking committees, I had the opportunity to hire Mike who had been a fixture for many years in Calgary for the Hart's Stampede Wrestling organization.

The Makhan Singh persona that Mike portrayed in Calgary was solid in my view but others wanted to create a new persona for Mike and, thus, Norman the Lunatic was hatched. I can remember when WCW flew Mike into Atlanta and then meeting him at the old, TBS studios and working on Norman vignettes even though neither one of us were quite sure of the description of the new persona. We did our best and subsequently launched the character on WCW on TBS. If my memory serves me correctly, I think that WCW head honcho Jim Herd had the basic idea for the Norman character.

I do remember speaking by phone with Stu Hart, an experience in its self, about Mike. Stu gave Mike a stellar reference and told me that Mike was loyal, hard working, reliable and a talented, athletic big man. All those things were true.

Mike was also a superb conversationalist and might have made a great sports talk radio host. He was a major fan of many sports and was quite the athlete in high school in multiple sports. Plus he was excellent at providing entertaining and provocative sound bytes.

Bastion Booger was likely Mike's most memorable role of which he portrayed in WWE in the 90's. Mike never embraced that particular persona but he had moderate success with it and was never a problem to deal with in WWE and was, as Stu Hart told me years prior, no problem with which to work.

Actually, Norman got 'over' to some degree in WCW as I recall him getting 100's of teddy bears when he made the turn to fan favorite. That persona likely got cut off prematurely, looking back in hindsight, and had the potential to be a 'character' fan favorite along the lines of a Bugsy McGraw and a George 'The Animal' Steele.

The last time I saw Mike was in December of 2007 at the 15th Anniversary of Monday Night Raw and we had a nice visit and talked football and the fact that his son was being recruited at the time by multiple schools as an offensive lineman. Mike was extremely proud of that fact. Little did I know that I would never see Mike again.

One last thing on Mike, he told me he kept copious notes on his years working in Calgary and had kept a journal detailing tons of hilarious stories of working for the Harts and traveling in Stampede Wrestling. I don't know what ever became of the journal but it might be diamond in the rough if it is still around. Mike told the best stories, in colorful and vivid detail, about the Hart Family and the adventures of working in Stampede Wrestling back in the 80's.

RIP Mike until we meet again.

---