Aphrodites Reflection
Chipolata



Since: 18.6.02
From: Atlanta GA

Since last post: 5516 days
Last activity: 5513 days

#21 Posted on
Originally posted by Punkinhed

---



I'd agree that the IC belt is my favorite as well. It was high enough to have prestige, yet low enough that people with no chance of getting to the top rung could shoot for it with realism.

That being said, did Eric actually SAY that the two would be combined? I thought he said that the match would be "winner takes all", meaning the winner gets both belts. Did I hear him wrong?

---


That is what people seem to be missing here. Often, the WWE uses deceptive wording to imply one thing, and end up swerving us with something else. Maybe they will unify the belts, and then again, maybe they won't. Maybe the plan is to have Triple H hold both belts for a time, ala Kurt Angle holding both the European title and the Intercontinental title at the same time, I can't remember what he called himself.

The point is, just because Eric said "winner takes all" doesn't mean the IC title is dead and gone. We will just have to wait for the coming weeks and No Mercy to find out.
Trineo
Mettwurst



Since: 19.3.02
From: Boston

Since last post: 5678 days
Last activity: 5544 days

#22 Posted on
It's funny, but my favorite moments of the IC Title are a bit different than anybody else. The two things I will always remember are the Honky-Tonk Man vs. Ultimate Warrior match from Wrestlemania 4 and the Warrior vs. Rude match from the first SummerSlam I think. While neither were memorable in any way, it were the events of the match that I will never forget. For the match at Wrestlemania, the way Warrior came out and wiped out HTM without breaking a sweat was something amazing to see when you are 8 years old and watching your first PPV. What stood out in that Rude/Warrior match was the finish. I don't know if I saw it before that, but this is the first time I remember seeing it. The finish was Warrior suplexing Rude into the ring and Heenan trips up Warrior and holds his leg so he could not kick out. It was something so dastardly, that I could not believe he was able to get away with it. Looking back at that moment in particular makes me realize how awesome Heenan really was back then.


---

I've got chunks of guys like you in my stool~!
GodEatGod
Bockwurst



Since: 28.2.02

Since last post: 850 days
Last activity: 288 days

#23 Posted on
My favorite IC title matches, in no particular order:

Canadian Chrisses, RR 01, Ladder Match: Ah, sweet, sweet violence.

Roddy Piper (champ) vs. Bret Hart, Wrestlemania VIII: Probably Piper's best match in terms of pure workrate, at least since the early 80's, plus incredible characterization and storytelling.

Savage/Steamboat - Um, duh. I remember my terror for Steamboat's throat at the time. I was just ten, and I even bought into the cheesy skits with Ricky and his "family" during his recovery...

And, of course, the Shawn/Razor ladder matches...I mean, c'mon. The IC title is THE title to me, almost...it's had better matches than the World belt, over the years, at any rate. I still think it's going to be a both belts rather than unification match, but we'll see...I hope I'm right.


---

"All I ever asked for in life is an unfair advantage." Microchip, Punisher Annual #2

VK Wallstreet
Goetta



Since: 18.6.02
From: New York, NY, USA

Since last post: 5618 days
Last activity: 5616 days

#24 Posted on
It's really kinda sad what happened to the IC belt in the last five or so years. When they gave you the IC belt, it used to mean they had big plans for you. They knew you were going somewhere. I'm not absolutely sure when and why this happened -- I'm looking in your direction, Russo -- but eventually it became something you gave to someone because, you know, somebody has to have it. It's still there, which is why they're eliminating it, I guess.

Michaels was easily my favorite IC champ ever. Easily. Bret, Rock and Austin are up there, but by the time Rock and Austin had it, it was already in the devalued stage. Michaels was just so cool, though, with the sunglasses, chewing his gum, the belt slung over his shoulder. (I'm probably one of the few that prefers a belt over the shoulder.) That belt added to him. It added legitimacy. It added attitude. That's exactly what it should do.


---

¡Azúcar, flores y muchos colores! Estos fueron los ingredientes elegidos para crear a la niñita perfecta. Pero el profesor Utonio agrego accidentalmente otro ingrediente a la formula: ¡la sustancia X! Y así nacieron, ¡las Chicas Superpoderosas! ¡Con sus ultra súper poderes, Bombón, Burbuja y Bellota dedican su vida a combatir el crimen y las fuerzas del mal!
Big Bad
Scrapple



Since: 4.1.02
From: Dorchester, Ontario

Since last post: 5 days
Last activity: 2 hours

#25 Posted on
How could we possibly forget the legendary IC title reign of the Godfather??!!


---

I was born in a manger, like that other guy. You know, he wore a hat?
HMD
Andouille



Since: 8.6.02
From: Canada

Since last post: 376 days
Last activity: 376 days

#26 Posted on
Throw my hat in the relatively unpopulated "title wasn't worth anything anymore" ring. I mean, in the old days, it was your WRESTLING title. You'd see the wrestlers fight over it, Savage, Steamboat, Bret, Bulldog, HBK and so on. Your big belt was the storyline belt, the emotionally charged showmanship belt, but the IC belt was the athletic strap.

By the mid ninties, it was being traded every week between Ramon and Jarrett. Then it became Shawn Michaels' personal manipulation ploy in that whole Dean Douglas mess (he lost that belt without laying down on two occasions, by the way, before we forget what a royal dick Godboy really was) with him getting it back on good buddy Razor Ramon's waist. When Goldust got it, it was clear the belt was turning into the Federation Title's younger brother, going on storyline dudes. Marc Mero, super-boring Hunter, Amhed Johnson, unseasoned Miavia were all examples of putting it on guys for the sake of putting it on guys, none of whom were great in the ring. I nearly plutzed myself when Owen got it in 1997, and Austin seemed a worthy winner but of course he never once defended it properly.

Then came the Rock. Say what you will, but he's my favorite IC Champ of all time? Why? Because he made the IC title seem as important as the Federation Title. And he never, ever lost that belt, he'd always escape with it, and then go on the mic and remind the hateful crowd that the Rock is "STILL your intercontinental champ". Great heel and a great champ. Then they gave to an already injured Hunter, and instead of giving it back to Rock, for future rematches with uncrowned champ Triple H, or giving it to X-Pac, for future matches with dX stablemate and uncrowned champ Triple H, they gave it to Ken motherfucking Shamrock. After that we had it on Venis and Goldust and Godfather and Road Dog and Billy Gunn and just about anyone who could walk erect. Even when quality workers like Jericho and Benoit had it, it was never for long enough to make it seem like it mattered.

I'm glad it's dead. Watching the IC title these last few years has been like watching an Elvis impersonator. Just a painful reminder of the greatness that will never be again.










---

"There once lived a man named Ray
Who suspected he just might be gay,
he got moist around males,
and he painted his nails,
but his ass-f*cking gave it away."
tarnish
Landjager



Since: 13.2.02
From: Back in the Heart of Hali

Since last post: 127 days
Last activity: 1 day

#27 Posted on | Instant Rating: 7.03

It wasn't the greatest match I've ever seen by any stretch, but one of my enduring memories is the match where Savage beat Tito Santana in the Boston Gardens (with an International Object) for the IC title.

I think it was in 1986, and it was the match that got me hooked on wrestling. I saw the (edited, I believe) match on Superstars and couldn't believe that this Savage guy, who ran away all the time and hid behind his hot valet (mmmmmMemphisHeelmmmm) and who blatantly used a piece of cold rolled steel (tm, Monsoon, Gorilla) to win the match, would be allowed to walk away with the title.

If only such simple storylines would still work today...



---

/tarnish...

how come you're so afraid of things that dont make any sense to you? do you water your raisins daily? do you have any raisins? is there anything that does make sense to you? are you afraid of twelve button suits? how come you're so afraid to stop talking?
BRUTLE
Linguica



Since: 27.8.02
From: Staten Island, New York

Since last post: 5659 days
Last activity: 5657 days

#28 Posted on
Holy shit! How can I forget the Bret Hart vs. Piper match at Mania VIII?? I'm also glad a lot of you mentioned the ladder match at RR01 -- That chairshot on Benoit diving out of the ring -- classic! It's sad that I also do agree with the point that the IC title isn't what it used to be, as the glory pretty much died out with Shawn Michaels, The Rock, and Austin. Jericho, Benoit, and Angle were the last great IC champs.

BY THE WAY! If I'm not mistaken, and I have to check the tape to make sure....Bischoff also used the phrase "One show - One champion" on RAW. That CONFIRMS the IC title going to the crapper.
The Vile1
Lap cheong



Since: 4.9.02
From: California

Since last post: 3292 days
Last activity: 3023 days

#29 Posted on
Is it possible the Women's title can get unified as well? I mean didn't a guy win it from Miss Kitty the night after the royal rumble in snow bunny match?


---

"I am many things Kal-El, but here I am god."
-Darkseid
Torchslasher
Knackwurst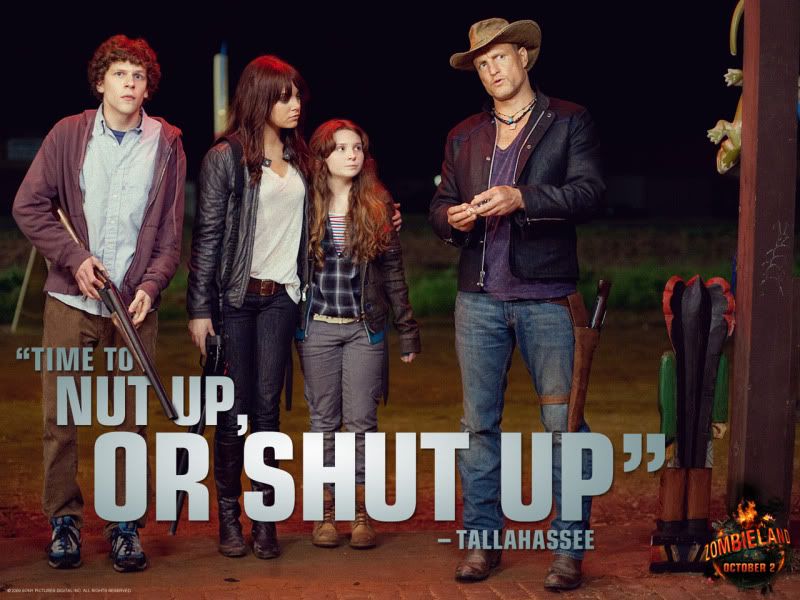 Since: 17.1.02
From: New F'n Jersey

Since last post: 43 days
Last activity: 43 days

#30 Posted on | Instant Rating: 6.44
Yes, "Harvina" (Harvey Whippleman in drag) did win the women's title from Miss Kitty.

I guess the WWE is going to stick with both shows having one main title, one set of tag titles, and one secondary title (women's on Raw, Cruiser on Smackdown).

This will really put the onus on the writing staff to come up with stories that are compelling, since they won't have title matches to fall back on as stories. Good luck Brian and Steph!


---

"Oh would you stop being all stealthy and just get in the truck"- Tom Servo
Oliver
Scrapple



Since: 20.6.02

Since last post: 1150 days
Last activity: 1143 days

#31 Posted on
My best memory of the IC title goes as follows:

At a Maple Leaf Gardens houseshow, Shawn Michaels was facing Randy Savage. Shawn Michaels was the champion at the time. Michaels, getting his clock cleaned, decided to hi-tail it outta there and left the ring, towards the dressing room. Savage, totally pissed off, followed him. Half a minute later, the belkl was rung, and it was a double count out. However, Savage wasn't through yet. he took a barely concious michaels, threw him into the ring, did the Big Elbow, and pinned him. The referee refused to count the pin, but the crowd di anyways. Savage got up, went to ringside, grabbed the title, went back to the ring and held the title in the air. The referee pulled his arms down, motioning that it didn't count. Savage then dropped the title on Michaels prone body and left the ring. Michales got up shortly afterwards and left the ring to a chorus of boos.

I can't remember whether that was a MLG or Skydome show, but I loved it nonetheless. I miss those shows.


---

Storm 1:08 says Air Canada sucks!
Bullitt
Shot in the dark



Since: 11.1.02
From: Houston

Since last post: 602 days
Last activity: 602 days

#32 Posted on
Simply because it is still my favorite match of all time, the SummerSlam '92 Davey Boy Smith/Bret Hart IC title match would be my fondest memory of the belt.


---

"Synthetic, waxin' that ass until it's varnished
I'm fuckin' up your credit 'til your wages get garnished"

- Buck 65 "Success Without College""

www.Gordie.ca
Parts Unknown
Lap cheong



Since: 2.1.02
From: Darkenwood

Since last post: 209 days
Last activity: 209 days

#33 Posted on
Originally posted by Trineo

---

For the match at Wrestlemania, the way Warrior came out and wiped out HTM without breaking a sweat was something amazing to see when you are 8 years old and watching your first PPV.

---


It must have been amazing indeed...I've never seen Warrior come to the ring without breaking a sweat. ;-)

Good memories.


---

"Oh, i'll never understand this emptiness...but I'll never really try and understand, I guess." - Whiskeytown, Sit and Listen to the Rain
Jason Blackhart
Weisswurst



Since: 13.1.02
From: Philadelphia, PA

Since last post: 5150 days
Last activity: 5115 days

#34 Posted on
Originally posted by Hogan's My Dad

---

Watching the IC title these last few years has been like watching an Elvis impersonator.

---
You mean the Honky Tonk Man?


I do hate to see the I-C strap go (if it actually is going), it was always my favorite title (especially the "classic" 1986/7-1997/8 design). Speaking of HTM, I remember how much I hated him as a youngster and wanted Brutus Beefcake to take that belt from him! As for my favorite I-C title moments, probably when Owen Hart beat Rocky Maivia (was a huge Owen fan, hence the name "Blackhart") and the GLORIOUS 2 days The Mountie held it.
---

Il mondo...Il mondo...Il mondo...Il mondo è mio!
joepet
Tocino



Since: 17.4.02

Since last post: 3948 days
Last activity: 3563 days

#35 Posted on
Originally posted by kokolums2

---

That cheap-looking toy isn't the IC title. The REAL IC title was the one used originally. How dare you insult the title with a picture of the piece of plastic that replaced the glorius original?? Especially with the title on its deathbed???

Savage was easily the best IC champ ever.

(edited by kokolums2 on 1.10.02 1529)

---


The ORIGINAL IC title belt was a piece of crap. Luckily Greg Valentine took mercy on it, destroying it by smashing it against the cage after losing it to Tito Santana (was that the first time that a WWF title was lost in a cage?) The replacement belt they gave Tito later was the cool one you refer to.
UnsUwe
Chourico



Since: 6.7.02
From: Germany

Since last post: 1843 days
Last activity: 1486 days


ICQ:
#36 Posted on
I think it's pathetic to "unify" a belt that the Federation has for decades with a belt that was just pulled out of a hat a few weeks ago! What are they going to do, trying to make that belt more important? If yes, how about making some long, important title reigns instead of having a new champion once a week.
Hogan's my dad pointed it out perfectly, the meaning the IC belt had got totally lost since the Attitude era (I can't believe I just typed that), but I would rather keep this one and make it look more important again in the future, instead of going for a new belt nobody cares for!

Oh, and my favorite memories must have been the Shawn Michaels reign in 1993, where he always found a way to weasel himself out of a loss and kept the belt on him. That this ended up in the best match I've ever seen at WM X makes it even better!


---

"Wanting people to listen, you can't just tap them on the shoulders anymore, you gotta hit them with a sledgehammer!"
rafferty
Medisterpoelse



Since: 23.6.02
From: Omaha, Nebraska

Since last post: 5680 days
Last activity: 4530 days


ICQ:
#37 Posted on
One of my favorite, and earliest memories of the IC title, is the Snuka-Muraco fued from the early 80's. I remember watching Snuka beat the crap out of The (original) Rock in a cage match, only to lose when Muraco went flying out the door and hit the floor. Then Snuka drags him back in, climbs the top, and does his famous dive. That was probably my first "Holy shit!" moment, although being about 12 then, I didn't really think of it in those words.

I'm gonna miss the IC title. Putting it in perspective,that used to be the mid-carder's title. That was usually either the height of your career, or the start of a World Title push. Now, with there being no jobbers, making everyone basically mid-card and above, it's lost a lot of it's meaning, imo.
Stinger
Cotechino



Since: 29.1.02

Since last post: 5292 days
Last activity: 5291 days

#38 Posted on
Warrior/honky tonk man from summerslam 88 has to bemy favorite IC title Change..pure electricity baby

The IC title will be back, Bischoff will bring in the wcw us title for a month or 2, then Vince will come back saying Eric's contract is up, fire him, forget everything that happend while Bischoff was in charrge and start everything over
Pages: Prev 1 2