BRUTLE
Linguica



Since: 27.8.02
From: Staten Island, New York

Since last post: 5717 days
Last activity: 5715 days

#1 Posted on
Hey guys -- seeing how it appears Kane will be the last IC Champion, I just wanted to say how terrible and pointless it is to see this belt go. What is there for the mid-carders to shoot for? Now people like Goldust will be mired in feuds with people like Reverend D-Von for all eternity, with no hope of significant gold =(....Anyway, I've taken this sad announcement as a chance to reflect on what was (for some weird reason) my favorite title in the World Wrestling Federation - The Intercontinental Championship.

Personally, since he was my favorite at the time, when British Bulldog defeated Bret Hart at SummerSlam 1992, I went nuts. My sister's favorite was Bret Hart, and it made for a crazy time in our house in the weeks leading up to the title match. Not to mention how technically amazing the match was. I'll never forget that one....

And I was there at WrestleMania X when Razor Ramon beat Shawn Michaels in that amazing ladder match....

And who can forget the only WrestleMania which featured the Intercontintal Championship in the main event - Hulk Hogan vs Ultimate Warrior, where the IC champ came out on top?

Amongst many fans' opinions, the Savage/Steamboat WMIII match basically outshined the historic main event, and all other matches before it (And after it).

Recent champions like Chris Jericho, Kurt Angle, and Chris Benoit, have all added legacy to this great title.

Anybody with some other IC Title memories, leave a post. This belt shall be missed....


Promote this thread!
redsoxnation
Scrapple



Since: 24.7.02

Since last post: 1816 days
Last activity: 1816 days

#2 Posted on
Never put it past Vince to pull a bait and switch and have the Kane/HHH match end in a DQ.


---

Thank you Mr. Wanz for the check, now you get an AWA World Title Reign. But be careful, my boy Greg is a heat machine.
Eradicator
Kolbasz



Since: 4.1.02
From: Chicago

Since last post: 1178 days
Last activity: 429 days

#3 Posted on
Man, I am really bummed about them dropping the tilte too. I know exactly what you mean by saying it was your favorite belt. For some reason it was mine too.

My favorite IC title match of all time is the match that made me into a Bret Hart fan. Bret Hart vs. Mr. Perfect at Summerslam '91. Before the match I didn't care much for the Hitman, but by the end of this match I was a BIG fan.

Hopefully the almighty Intercontinental Championship will make its return one day. We shall see.

(edited by Eradicator on 1.10.02 1428)

---

Yes, indeed I can dig it, Sucker.
Ringmistress
Lap cheong



Since: 15.1.02
From: Philly

Since last post: 4012 days
Last activity: 4011 days

#4 Posted on
I don't know what to think of the IC title being unified with the world title. My fave champs were (hold your breath), Goldust (1996), HHH (1996), Benoit (2000), Owen Hart (anytime he held it), um, Razor Ramon, lol, especially during the Goldust thing, and a few I can't think of right now because I'm working. Still, that's a great history that title has, and personally, I don't see what the purpose is either.

Ringmistress


---

Ringmistress - A bitch among heels.
Simba
Frankfurter



Since: 7.8.02
From: Boston, MA

Since last post: 3842 days
Last activity: 3450 days

#5 Posted on
I feel fortunate to have seen 3 IC title changes live and in-person. Ironically, they were for three of the biggest stars this business has had:

1. When Rocky Maivia defeated Hunter Hearst Helmsley for his first Intercontinental title in Lowell, MA. (Feb. 1997)

2. (Sadly) When Stone Cold Steve Austin had his neck broken and defeated Owen Hart for his first Intercontinental title in East Rutherford, NJ. (Aug. 1997)

3. When Kurt Angle defeated Chris Jericho for his first Intercontinental title in Hartford, CT. (Feb. 2000)


---

I've missed only 3 WWE PPV's since 1995. Why don't girls like me?
The Goon
Banger
Moderator



Since: 2.1.02
From: Calgary, Alberta, Canada

Since last post: 227 days
Last activity: 200 days

#6 Posted on
I remember a couple of years back Jericho was going on about the rich history of the IC belt in a promo on someone(can't remember who), and he brought up "Ricky Steamboat, Randy Savage, and The Mountie."

His emphasis on the Mountie(who held it for two days, I think) totally cracked me up.
Ringmistress
Lap cheong



Since: 15.1.02
From: Philly

Since last post: 4012 days
Last activity: 4011 days

#7 Posted on
I missed about six since '98, and I LUUUUUUV you! Not in that way, but you're cool...

Ringmistress


---

Ringmistress - A bitch among heels.
The Great Thomas
Sujuk



Since: 17.6.02
From: Miami, Florida

Since last post: 4713 days
Last activity: 4713 days

#8 Posted on
Think of the effects of us Wieners if the IC belt is gone! Once we reach, 300 posts, what will our new rank be?! "IC Contender" won't make any sense! Damn you, Uncle Eric! DAMN YOU AND YOUR GRECIAN FORMULA!


---
American Diversity.
Super Shane Spear
Bierwurst



Since: 2.1.02
From: Sector 7 Slums

Since last post: 2928 days
Last activity: 2928 days

#9 Posted on | Instant Rating: 3.08
My favorite IC match myself was Summerslam 92 - Bret Hart and the British Bulldog.


---


Tonight stopped being about who is right and who is wrong - it became about two men wanting to prove who the better man is - for YOUR entertainment. And that, my friends, is the credo of SmackDown!"
mountinman44
Sujuk



Since: 8.5.02
From: San Diego, CA

Since last post: 2588 days
Last activity: 903 days

#10 Posted on
The Steamboat/Savage match from WM 3 still sticks out in my mind as the best match for the IC belt. I don't see any reason they need to get rid of it, unless the Cruiserweight title is also going away.


---

"Don't feel bad. I've been wrestling wolves since you were on your mother's teet!" -- Groundskeeper Willie
Torchslasher
Knackwurst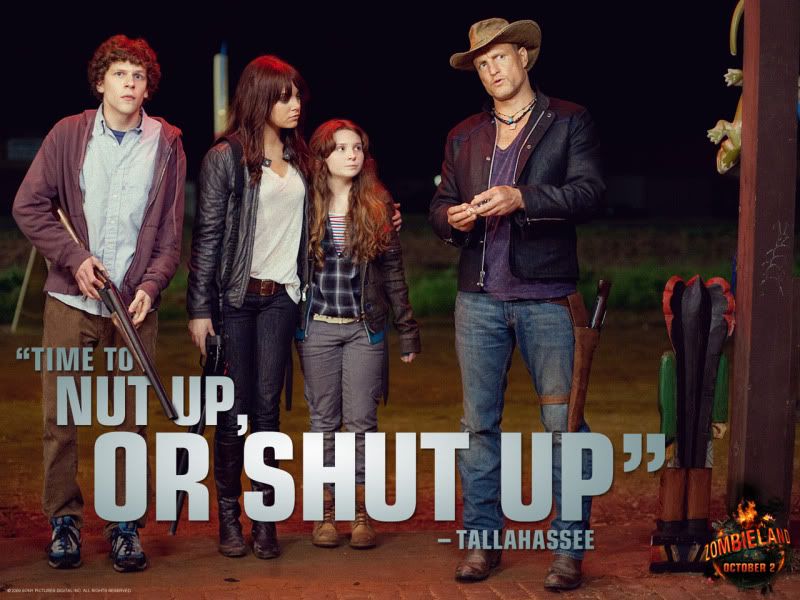 Since: 17.1.02
From: New F'n Jersey

Since last post: 101 days
Last activity: 101 days

#11 Posted on | Instant Rating: 6.44
Ah, a list I can contribute to:

1. Bret vs. Perfect at SS 91- Great match at a time when Perfect couldn't be beat...at least not decisively.

2. Jericho vs. Benoit at RR 01- Tremendous ladder match where the Chrises gave us new ladder and chair spots leading to an exciting conclusion.

3. HBK vs. Jarrett at IYH 2- An exciting old-school type match with an amazingly over Shawn getting his groove back after injury.

4. Jeff Hardy vs. HHH at Smackdown- I'm biased because I saw this match live in Philly and marked out like a 14 year old Hardy Boyz fan where the unthinkable happened and Jeff won the belt.

5. Steamboat vs. Savage- Of course this match is on there.


---

"Oh would you stop being all stealthy and just get in the truck"- Tom Servo
McNugget
Medisterpoelse



Since: 1.10.02
From: Bloomfield, NJ

Since last post: 5741 days
Last activity: 5669 days

#12 Posted on
Still the match I remember most in my fifteen years of being a wrestling fan, was the May 1993 Raw title match between Shawn Michaels and the returning Marty Jannetty. A quality technical match even by today's standards, with unbelievable heat, perfect booking, and lending credence to the theory that losing your title in a hard-fought match does NOT equivocate to losing all your heat.

Shawn hits the Sweet Chin Music and goes to the second turnbuckle to brag and jaw at Mr. Perfect. As Jannetty slowly recovers, Hennig fires his stinky sweat towel at Shawn's face, causing him to lose his balance and fall into a Jannetty rollup for the 1-2-3. And the chant of "Marty! Marty!" reverberates through the Manhattan Center as Raw goes off the air.

Also a candidate for best Raw of all time, since it was in the same episode that "The Kid" upset Razor Ramon for the first time.
ekedolphin
Scrapple



Since: 12.1.02
From: Indianapolis, IN; now residing in Suffolk, VA

Since last post: 10 days
Last activity: 5 hours

#13 Posted on | Instant Rating: 4.52
My personal favorite I-C Champions were Chris Benoit, Kurt Angle, Chris Jericho and Lance Storm. (Of course.) You can't imagine how much I marked out when Lance beat Albert for the Intercontinental Title. It was a mark-out moment for two reasons-- one, because Lance is so good, and two, because Albert SUCKS.
Whenever I think of the Intercontinental Title, I will always think of the outstanding Benoit/Jericho feud in 2000-01. That's still, to me, one of the greatest feuds of the last ten years or so.
I personally think the idea of getting rid of the Intercontinental Title is one of the stupidest ideas WWE has come up with recently. And believe me, there have been plenty of stupid ideas. Then again, who knows-- maybe this is leading to Bischoff re-introducing the WCW United States and World Television Titles as he continues to re-make RAW into the image of WCW.
That's a nice thought, made even better when I visualize the look on the faces of every lifetime WWF/E fan who's reading this post. LOL...
---
"Now put that thing back where it came from or so help me-- Oh, hey! We're rehearsing a scene from the upcoming company play called Put That Thing Back Where It Came From Or So Help Me."
--Mike Wazowski, Monsters, Inc.
Two-Time, Two-Time Randomly Selected Weiner of the Day, 5/27/02 and 7/3/02
Punkinhed
Salami



Since: 23.1.02

Since last post: 5585 days
Last activity: 5561 days

#14 Posted on


I'd agree that the IC belt is my favorite as well. It was high enough to have prestige, yet low enough that people with no chance of getting to the top rung could shoot for it with realism.

That being said, did Eric actually SAY that the two would be combined? I thought he said that the match would be "winner takes all", meaning the winner gets both belts. Did I hear him wrong?


---

Triple H is a dead ringer for "Buzzer" of the Dreadnoks. Just give him some mirror shades and teach him to say "Blimey, Zartan".
Kawshen
Liverwurst



Since: 2.1.02
From: Bronx, NY

Since last post: 3296 days
Last activity: 1556 days

#15 Posted on


I have a few favorites from recent times:

Edge/Christian - Ladder
Rikishi/Val - Cage
Benoit/Jericho
and a few more.


---
kokolums2
Bauerwurst



Since: 10.6.02

Since last post: 4845 days
Last activity: 4845 days

#16 Posted on
That cheap-looking toy isn't the IC title. The REAL IC title was the one used originally. How dare you insult the title with a picture of the piece of plastic that replaced the glorius original?? Especially with the title on its deathbed???

Savage was easily the best IC champ ever.

(edited by kokolums2 on 1.10.02 1529)
Alex
Lap cheong



Since: 24.2.02

Since last post: 359 days
Last activity: 7 days

#17 Posted on
What exactly happens to the old belts, anyway? I know that they gave an old WWF Title to Ah-nuld for him to display upside down...
"This is an honahh!"
Ah, good times.


---

http://www.listentome.net
DMC
Liverwurst



Since: 8.1.02
From: Modesto, CA

Since last post: 4812 days
Last activity: 4806 days

#18 Posted on
Greg Valentine. Best IC champ of all time. Nuff said.

DMC


---

Prof. Tripp: "No it's true, he [Errol Flynn] use to rub all sorts of things on it. Salad dressing...ground lamb..."

Traxler: "Siiick." -Wonder Boys
Excalibur05
Knackwurst



Since: 19.1.02
From: Minnesota

Since last post: 808 days
Last activity: 676 days

#19 Posted on
The bestest I.C. champ ever was Honkey Tonk Man. He didn't have the best matches for the title ever, but did a crowd ever want the heel to lose more than when he was in the ring?

Every damn match that guy had with the belt the guy across the ring was the most over man in the company next to Hogan. And it was like that forever.

(The best match for the title for my money was HBK/Ramon WM X)


---

Since everyone else is doing it (ok, not EVERYONE, but...)

Vikings (0-4) - Whoops, that kinda...Uh...Sucked. Hey but at least we looked better in the second half!
Badgers (5-0) - *Sigh.* Bye weeks sure are boring.
Twins (94-67) - Next up: Oakland. I just want to win that series. Then I'll be happy.
Buffy 7.1 earns a 8.3 Out of 10 for being solid, yet subtly underwhelming.
Eradicator
Kolbasz



Since: 4.1.02
From: Chicago

Since last post: 1178 days
Last activity: 429 days

#20 Posted on
Originally posted by Mack Salmon

---

What exactly happens to the old belts, anyway? I know that they gave an old WWF Title to Ah-nuld for him to display upside down...
"This is an honahh!"
Ah, good times.

---


I'm sure there are multiple copies of each belt laying around the Titan Towers. It's not a situation where there is just one belt, and when a new one is designed they do something special with the old one.

Plus, I believe that each man that wins the title gets a duplicate of it for his or her trophy room (or at least a convincing replica). This is evidenced by interviews with wrestlers in their homes where they tons of belts surronding them. I remember Chyna being on Cribs and showing off her IC belt adorning one of her walls. Ah-nuld's belt was just a replica of the current (at that time) WWF title. I don't even think it had the regular strap color- I seem to remember it being blue or something.

edit: How ironic it is that this was my 300th post- making me, yup you guessed it, an "IC Contender"

(edited by Eradicator on 1.10.02 2056)

---

Yes, indeed I can dig it, Sucker.
Pages: 1 2 Next