CRZ
Big Brother
Administrator



Since: 9.12.01
From: ミネアポリス

Since last post: 1 day
Last activity: 1 day


ICQ:
#1 Posted on | Instant Rating: 8.51
CABLE GUIDE SEZ: "Ring of Honor Wrestling" : Fighters include Brian Danielson, Austin Aries and Necro Butcher. (HDTV) Sports Misc. (TV-14) STEREO CC

"You're watching a special presentation of Ring of Honor wrestling on HDNet!"

Opening - this is RING OF HONOR WRESTLING #3, coming to you from The Arena in Philadelphia, PA, airing 4/4 (taped 2/28) on HDNet. Yes, I have actually, finally gotten the new name of The Arena correct.

PREVIOUSLY: These four people won! The ROH #2 recap is elsewhere!

TONIGHT: In the main event...you know what, they'll show a graphic for it a dozen times, let's keep you readers in suspense

From in front of the chromakey, MIKE HOGEWOOD and DAVE PRAZAK welcome us once again. Get this!

BREAKING NEWS: Jerry Lynn captures world championship

Hogewood says that the word's come out of Houston - Jerry Lynn has beaten Nigel McGuinness.

Hey! This is kind of a big deal! So you know what I did? I went right to ROHWrestling.com to learn more about this exciting development...and yet, it wasn't reported there. Not on the front page, not on the "News" page. Talk about dropping the ball! You think anybody else did exactly what I did? Not too many? Well, maybe - but you have to admit it looks pretty bush league when you go to the trouble to update the TV audience, but leave the impression that you don't give a rat's ass about the website visitors. I mean, which group is more likely to actually SPEND MONEY on ROH? And, believe it or not, one of the goals is USUALLY to get people to part with their cash. It ain't rocket science.

Now that that's out of the way, we can get back to this graphic:

MAIN EVENT NEXT! Bryan Danielson vs. Austin Aries - two former world champions collide!

Well, not NEXT next - that must be the wrong graphic. We got a few matches to get to before that...

SMACKTALK: "Allow me to introduce myself. My name is STERLING JAMES KEENAN - international badass. And after tonight, all the Ring of Honor fans and people across the globe are going to learn the three most important letters in Ring of Honor are S - J - K."

THE 1...2...3!!! on STERLING JAMES KEENAN: Finishing Hold: MK Ultra / Relative newcomer to ROH / Multi-time champion in U.S. independent promtions & in the U.K.

SMACKTALK: "Tonight, millions and millions of people will be watching ERICK STEVENS - you only get one chance - ONE CHANCE - to make a first impression. And on the biggest stage of my career, I'm not gonna drop the ball - tonight, I'm making a great first impression. CHOO. CHOO."

THE 1...2...3!!! on ERICK STEVENS: Finishing hold: Gutwrench powerbomb (doctor bomb) / Fan favorite / Aligned w/ Roderick Strong & Brent Albright

STERLING JAMES KEENAN (Pittsburgh, PA - 224 pounds - Generally disliked by fans) v. ERICK STEVENS (Sarasota, FL - 248 pounds - incredible power)
Referee: TODD SINCLAIR
TIME LIMIT: 15 minutes

We DO get the Handshake of Honor™ in our opening match. Feeling out process. Lockup, side headlock by Stevens, reversed, reversed back. Keenan powers out, but Stevens knocks him down. Off the ropes, up and over, catches Keenan's leapfrog attempt into a SAMOAN DROP for 1. The points we are meant to take from the commentary so far are that Keenan is (1) new (2) a heel and that Stevens (1) doctor bomb. I say this because I now feel like I've been beaten over the head with those talking points - much like Keenan's head meeting the top turnbuckle. Opened up for the knife-edge chop (woooo!). And there's another one (woooo!) Crowd chants "one more time" but Keenan ducks under the ropes and calls for timeout. "THERE'S NO TIMEOUTS IN WRESTLING!" says Hogewood. I have *no idea* how Hogewood would know something about wrestling. Sinclair does force a break, though. As Stevens comes back in, Keenan lets loose with a dishonorable right hand and Hogewood is livid - "OHHHHHH MY GOODNESS CLOSED FIST RIGHT TO THE FACE I can't believe that wasn't seen" (except Sinclair clearly saw it and complained about it - I think Hogewood thinks punches are more lethal than you and I might) - fireman's carry by Keenan, brings him over his head into a backbreaker on the knee - 1, 2, kickout. Keenan goes to the small of the back as we get the "Watching Ring of Honor Wrestling at a friend's house?" crawl. Keenan ires the fans. Boot to the head off the ropes. Stevens with a gutshot, but Keenan is right back on with the dishonorable rake of the face. There's another forearm in the lower back. Prazak says Keenan has found his body part. Stevens with another surprise elbow from his knees, Keenan with an overhand shot, Stevens kicks, double thrust by Keenan. Back and forth but Keenan has the advantage. There's a death (backdrop) suplex for 2. Stevens gets in another elbow but Keenan is right back with the forearm. Blocking the next elbow, Keenan headbutts. KEENAN with the chop, Stevens chops back, Keenan with a kick in the gut. To the corner - big back elbow, Stevens chops back, chop, gutshot by Keenan, off the ropes, catches him in an STO (says Prazak - I say "clothesline/leg sweep") for 2! While Keenan clamps on the straitjacket (Prazak: "Japanese stranglehold") let's look at the "Upcoming live Ring of Honor dates" graphic: April 9 & 10 Philadelphia, PA (HDNet TV tapings), April 17 & 18 Markham, ON - log on to rohwrestling.com for ticket info" (assuming they've updated their web site - we now know that's not a safe assumption) Crowd trying to come alive for Stevens but Keenan adds a knee in the back to the crossed arms across the throat. Stevens trying to stomp the mat in rhythm to encourage clapping - finally he's back up - pushing back Keenan to the corner but Keenan doesn't relent. Second try, same result. Third time is NOT a charm, but Stevens has just enough in the tank to bring Keenan OVER his head to break the hold! And here he comes - big back elbow taking Keenan down, big forearm takes him down, OVERHEAD belly-to-belly suplex - waiting for him to get up - and the CHOO CHOO is coming - really? "Choo choo?" Hoo boy. Anyway, there's the big train splash in the corner - second rope shoulderblock gets 1, 2, NO! Well, we have now been conditioned to accept nothing less than a doctor bomb to end this match, so Stevens is going to go for it - no, it's a whip into the ropes which is reversed into a big knee in the gut by Keenan. There's a jumpin' DDT (Prazak: "implant DDT") - 1, 2, Stevens kicks out. Keenan goes for it again and again it's only 2. Keenan points to the crowd - probably a bad idea - whip,no, reversed, no, Keenan up and over, to the ropes, Stevens hangs on and Keenan rolls back, Stevens ducks the clothesline, catches Keenan on his shoulder and QUICKLY powerslams him down - 1, 2, no! I don't know why Stevens thought it would be 3, he didn't hit the doctor bomb! Going for it again - NO, Keenan to the eye. Keenan waits too long, though - the charge in the corner misses and Stevens catches him with a released German suplex. BIG lariat! Commentators try to squeeze in "doctor bomb" a few hundred more times as we finally DO see that gut wrench blue thunder DOCTOR BOMB. Obviously, that's 1, 2, 3. (6:54) Here's a replay of the finaly suplex, lariat and powerbomb, which really did look nice if I wasn't so annoyed about the commentary...

Can I tell you something about this program? They ... are ... telegraphing ... EVERYTHING. What's the point in sitting through this nearly seven minute match when we can figure out in the first thirty seconds that it has to end with Stevens hitting the doctorbomb and getting the pinfall? I mean, I like wrestling, but even I have my limits.

Oh, and I don't think there was a post-match handshake of honor™, either!

We head backstage to KYLE DURDEN who stands with Bryan Danielson. His thoughts on tonight's main event? "You know, Kyle, I'm no stranger to main events. I've main evented all over the world, I've main evented here in the United States, I've main evented in England, I've main evented in Japan, I've main evented in Mexico. I main evented in Ring of Honor's first show seven years ago. So am I a little nervous about main eventing? No. But who should be nervous is Austin Aries. Because I have explosive elbows, I have killer kicks, and I have the sickest submissions in professional wrestling today, and tonight, on Ring of Honor television, in front of a worldwide audience, I'm going to show everybody why people call me the best wrestler in the world - why people say I'm the best technical wrestler in professional wrestling - why people say that I hit harder than ANYBODY in this sport! Austin Aries, we've had a rivalry for a long time, and I respect you, and I'd like to think that you respect me, but tonight, it's not about respect. Tonight, it's about proving who the best is, and I'm gonna prove it in just a couple minutes."

TONIGHT'S MAIN EVENT: Bryan Danielson & Austin Aries

SMACKTALK: "HDNet - HD World - let me introduce myself. I am CHEECH, and my tag partner right here is CLOUDY." "And Ring of Honor, let me tell you the tide here is about to change, because when the forecast calls for party Cloudy with a chance of Cheech, you know the conditions are perfect for ridin' that perfect wave." "Hey you know a wise man once said: catch a wave, you'll be sittin' on top of the world." "Blow it up, bro."

THE 1...2...3!!! on CHEECH & CLOUDY: Combined weight: 339 lbs. / Pro Debut: 2004 (Cheech), 2003 (Cloudy) / ROH Titles Held: None

SMACKTALK: "Ring of Honor - THE premier pro wrestling company in the world. The highest flyers, the hardest hitters, the best in the world, and we're here to knock 'em down one by one." "The DARK CITY FIGHT CLUB - Jon Davis (points to Davis) - Kory Chavis (points to self) - your worst nightmare, and if you don't like it...DO something about it." "We dare you."

THE 1...2...3!!! on the DARK CITY FIGHT CLUB: Combined weight: 508 lbs. / ROH Debut: 2/6/09 "Proving Ground 209, Night 1" / Finishing Hold: Dark City Street Cutter

CHEECH & CLOUDY, UP IN SMOKE (339 pounds) v. DARK CITY FIGHT CLUB (508 pounds)
Referee: BRYCE REMSBURG (I think)
TIME LIMIT: 15 minutes

As we look at the ROHWrestling.com popup, may I tell you that in about five seconds of commentary, Hogewood all but told me this is not only going to be a win for the men who came out second, but it should also be a complete squash? Now, knowing the short history of this show, I expect it will STILL take, like, six and a half minutes. I am not looking forward to this! Actually, given that we have two scrawny white guys against two big scary black men, maybe the outcome of this match never WAS much in doubt even without Hogewood's commentary. Is this the first tag team match we've seen on this program? Yes, we can. "Commentators" graphic. Kim tells me that every time Prazak mentions Cheech & Cloudy's "surfing" reference, they're REALLY talking about WEEEEED. I'm glad I have her here to keep me "hip." Referee asking for the Code of Honor™ to be followed - hands are grabbed, but the Dark City Fight Club quickly get in the surprise first shots as we take a quick cut to a very hairy chest (and too many buttons undone on a shirt) of what must be our timekeeper (who I will assume to be the one listed at the website, GIUSEPPE DiLORENTO) ringing the bell. Cheech is thrown outside while Cloudy gets worked over. Into the rope, backbreaker by Davis, holding him in place while Chavous comes off the ropes and drops the leg. Cloudy with a few weak shots, off the rops, caught, Chavis spins him into a face-first plant. Tag to Davis - both men pressing him up - and then slamming him down whiplash style. Davis covers, 1, 2, Cheech in to break it up. Shot for Cheech AGAIN puts him down on the floor. Knife-edge chop to Cloudy (woooo!). Tag to Chavis. Forearm. Whip into the opposite corner, charge, but Cloudy gets two boots up - nice flying headscissors is JUST enough to get Cheech tagged in - crossbody off the ropes, shot for Davis - Davis hopping up on the ropes and Cheech sidesteps a charging Chavis, hitting a drop toehold that puts him into the ropes...and into his partner! With Davis out and Chavis on the ropes, Cheech calls in Cloudy for some totally illegal doubleteam action - Cloudy connects with a 619 while Cheech dropkicks the back of the head! That's got to hurt. But Davis pulls Cloudy off of the apron and then throws him HARD into the barricade at ringside. Meanwhile, back inside, Chavis has regained his wits and is back to merely absorbing shots from Cheech. The whip is reversed, Davis is in, caught by both men, combination neckbreaker/sitout powerbomb, Chavis covers, that's all she wrote. 1, 2, 3. (2:31) Replay. I'm not sure anybody shook hands after that match was over.

Now that it's over, let me contradict myself and say that this one was exactly as long as it should have been. Squashes are telegraphed by definition, but that's totally okay. I would deign to say that I enjoyed this match more than the first one. "Even steven booking" has been one of the big WWE killers for the past several years, and if you don't work to establish that, yes, there IS a hierarchy here and certain people are better than certain other people, how can people really get into this? Still, it's only our first match in the tag division...we'll have to see how things look when the Briscos are back to competing together.

Kyle Durden has Austin Aries, and I'm guessing Austin Aries has a few words. "Do you really think that I care about the fans? I care about the fans about as much as you care about fashion sense. Who dressed you this morning? You know, it's true - shut up, this is my time - Austin Aries has been synonymous with Ring of Honor. Austin Aries has main evented here more times that I can remember. Austin Aries is the only man who's ever held the ROH and the World tag team titles that currently reside here. So Bryan Danielson, you're the best wrestler in the world, you're a hell of a wrestler, I'll give you that, I gotta lot of respect for you. Matter of fact...I'm not gonna lie. I put on my lucky sweatband tonight, 'cause I got a feeling I'm gonna break a sweat. But at the end of the day...at the end of the main event, you're gonna know why I'm A Double. Why I'm not A star, I'm THE star, you're gonna find out that I'm not just a great wrestler, but I might be the greatest man that ever lived. And one more thing...it's really easy to fool the masses because there's a sucker born every minutes, and right now...it looks like I'm standing next to one."

TONIGHT'S MAIN EVENT: That same old graphic!

UP NEXT! Necro Butcher vs. Chris Hero!

Here's our ad break:
ROHWrestling.com spot
HDNet Fights spot

AND WE'RE BACK

SMACKTALK: "I'm that young, knockout kid - CHRIS HERO. And in my ten years of experience all over the world, I've come to realise that any wrestler can hold another wrestler's shoulders down for a three count, but it takes a REAL MAN to knock another man unconscious, therefore: I concuss with my kicks and I KO with my elbow. Watch me, and you'll agree - Chris is awesome - (clap clap clapclapclap)" LARRY SWEENEY: "Chris is awesome - (clap clap clapclapclap)"

THE 1...2...3!!! on CHRIS HERO: ROH titles held: ROH World tag team champion (w/ Claudio Castagnoli; 9/16/06-11/25/06) / Lookout for his loaded elbow pad / Finishing hold(s): Elbow Strikes, Hero's Welcome

SMACKTALK: "In case you don't know me...you soon will, 'cause I'm THE NECRO BUTCHER - King of the death matches - hell, you might've even seen me on the Oscars. But I told Ring of Honor, and I TOLD HDNet, if you let me outta my cage, I was gonna pound the bodies to the skyyyy..." Hahaha that's a great face.

THE 1...2...3!!! on NECRO BUTCHER: ROH Debut: 1/14/06 (Hell Freezes Over) / Major part in "The Wrestler" starring Mickey Rourke / Loyal fan following

CHRIS HERO (Metropolis - 240 pounds - representing Sweet 'n' Sour, Inc. - Not above cheating - with Larry Sweeney & Sara Del Rey) v. THE NECRO BUTCHER (250 pounds - Nickname: "King of the death match")
Referee: PAUL TURNER
TIME LIMIT: 15 minutes

Hogewood has ALWAYS loved Necro Butcher, for the five minutes he's known about him at least. NO handshake of honor™. Dueling chants make their douchey debut. Hero with the first kick in the gut. Grabs a headlock. Did I mention Butcher is barefoot? Powers out, meet in the middle, nobody goes anywhere. Butcher dares Hero - off the ropes with a boot to the head - no effect. Another one, another face by Butcher. Butcher with a right hand and Hero goes DOWN. Hey, those are dishonorable! Sweeney is miked better than the crowd. I guess Necro Butcher hasn't heard of THE CODE because he's really stomping into these lefts and rights - Hero sent into the ropes, into the bread basket, off the ropes with a knee. "Fuck 'im up Necro, fuck 'im up!" chant. Prazak says he's going for the Tiger Driver but Sweeney is up on the apron - Del Rey ALSO up on the apron - suitably distracted, Butcher lets go to confront Sweeney (still shockingly well mic'd) and that's just enough time for Hero to regain his wits and connect on a discus elbow to the back of the head - 1, 2, NO! But he totally hooked the leg and everything! Hero's elbows are vicious, we are reminded. Butcher sent to the outside, where Sweeney and Del Rey get in some boots while Turner and Hero have a discussion in the ring. Hero's out and pulling up the pads at ringside. Butcher placed under the mats and on that HARD, HARD FLOOR - Hero with a SENTON onto the mat! That...probably hurt Necro Butcher! Another look at the upcoming live ROH dates. Prazak says they're back in at 13 (because it's a 20 count in ROH) - hooks the leg, but Hero is too close to the ropes and Turner won't count. Turner DARING Butcher to get up. Stomp. Hogewood: "OHHHHHHHHHHHH" Me: "Uhhhh?" Butcher with a gutshot, but Hero with a nice uppercut. Another of the devastating elbow - 1, 2, I think that cover MAY have been too arrogant, the way he just had a knee on his chest. Hero goes to the...crazy submission I don't know the name of. Hero's arms are crossed into the chinlock. Crowd trying to will Butcher back into it - there's an elbow to the gut, another elbow, a left, a right, powered out but Hero is following him to the ropes and landing the spinning elbow. Off the ropes - Butcher meets him with the baaaaaack body drop. Butcher is feeling it, chop, right, chop, right, chop, right, repeat many times, right, right, right, stomp, stomp, stomp, stomp, and so on. Bulldog out of the corner! 1, 2, Hero kicks out! Head meets buckle. Hero whipped out - reversed into...yet another elbow by Hero. Building up the full head of steam - WACKY FLYING ELBOW CONECTS. Blockbuster! by Hero! 1, 2, NO! Let's take a replay of that blockbuster - very nice. Back elbow by Hero, elbow to the temple, elbow BLOCKED, Butcher with a right, off the ropes but Hero meets him with a HIGH dropkick and Butcher heads out. However, he EMERGES from the crowd with a STEEL chair! Hero out after him - but eats the chair as Butches slides it to him. Hero sent to the barricade - Butcher has the chair again. Hey, isn't all this illegal? Scoop....and a slam ON the chair, ON the exposed floor from where Hero previously pulled up that mat! So I guess it's a little revenge there. Back in the ring...Sweeney holds Butcher's leg and keeps him from getting back in - and now the chase is on - Sweeney in the ring, Turner attending to him, allowing Sara to throw a green elbowpad to Hero - Hogewood says "LOADED" about a zillion times, so I guess it's a loaded elbow pad - that would explain why it's bright green when everything else Hero is wearing is black? Pad applied and Hero plays dead - Turner now wrests the chair from Butcher - Butcher wants the Tiger driver but Hero spins out of the attempt, hits the ROARING ELBOW with the loaded pad, and Butcher is out. Leg is hooked - 1, 2, 3. (8:20) OH MY GOD, THE FIRST MAN OUT WON A MATCH FOR THE FIRST TIME EVER ON THIS PROGRAM. I take back everything I said earlier about this show being so goshdarn predictable. Commentators claim the referee never saw the elbowpad, while Hogewood spends a few moments of righteous indignation that are marred because he repeatedly uses "elbow" when he means to use "elbowpad." "HE TOOK OFF THE ELBOW? YOU ARE KIDDING ME! THE ELBOW HE TUCKED THE ELBOW INTO HIS TIGHTS! HE'S NO HERO IN MY BOOK!" By the way, the "loaded elbowpad" being bright green is actually quite awesome...even if the replay of the final blow makes it clear that Turner couldn't help but see it. I'm pretty sure nobody shook hands after this match! After the winner and his entourage departs, Necro acknowledges the crowd, who start a "Where's his Oscar?" chant. Prazak counters with "Where's his victory?"

MAIN EVENT NEXT! This is the last time we have to see this graphic! But first...
TALE OF THE TAPE:
Bryan Danielson                             Austin Aries
185 lbs.                          WEIGHT    205 lbs.
1999                              PRO DEBUT 2000
2/23/02 "The Era of Honor Begins" ROH DEBUT 3/13/04 "Do or Die II"
Aberdeen, WA                      FROM      Milwaukee, WI
You know what a sucker for continuity I am, so let me point out that it's a little disingenuous for ROH commentators to bat around "best wrestler in the world" with two guys who are on the low end of the weight class, when such a big hairy deal was made out of the (not even so) massive weight difference between the two tag teams who competed earlier tonight. Is weight important or not? I would THINK that that would be something that shouldn't be hyped up in THIS place. Something for Hogewood to think about - ahahaha, I said "Hogewood" and "think" in the same sentence.

THE 1...2...3!!! on AUSTIN ARIES: Great technical wrestler / Underwent drastic attitude change after bitter, bloody feud with Jimmy Jacobs / Finishing hold(s): Brainbuster, 450 splash, The Last Chancery/Horns of Aries, knee bar

THE 1...2...3!!! on BRYAN DANIELSON: Phenomenal striking ability / ROH Legend; one of the few wrestlers that competed on the first ROH event in 2002 / Finishing hold(s): Cattle Mutilation, elbow strikes, small package, crossface chicken wing

There is a LOT of time left in this hour...we'll probably need it for

YOUR MAIN EVENT
AUSTIN ARIES (205 pounds - despises the fans of Ring of Honor) v. "AMERICAN DRAGON" BRYAN DANIELSON (Aberdeen, WA - 185 pounds - nickname: "Best wrestler in the world")
Referee: Sinclair
TIME LIMIT: television time remaining (36 after the hour)

Oops, one unedited reference of Nigel McGuinness as champion from Prazak just snuck through... ROHWrestling.com popup - looking for that handshake of honor™ - and now I'm starting to think that the reason we have so much time left is because we have to introduce an element of STALLING into this match. Danielson nodding his head to stoke a chant I can't make out and it's probably just as well. Now Danielson up on the second rope. Crowd excited. Aries hangs back and seethes. And now we have a "You're gonna get your fuckin' head kicked in" which Hogewood doesn't think he can repeat. Aries leaving the building! No, wait, he's back. I think it's been about two minutes since we thought this match might start. There's a hand slap, good enough, RING THE BELL! Lockup, feeling out, back and forth, to the ropes, no advantage by either man, clean break (with a flourish!) by Aries. Here we go: lockup, waistlock by Danielson, standing switch, to the mat, mat wrestling, Aries slips the waistlock and gets back up. Stalemate. Danielson thinking test of strength - Aries complies - here we go - no advantage by either man - knee by Aries breaks one knuckle lock, Aries to the headlock - Danielson powers out, but Aries shoulderblocks him down. Plays to the crowd, up and over, leapfrog by Danielson as Aries slides under, Aries with a Japanese armdrag, followed by a more American looking armdrag, and then goes to the armbar. Polite applause from the crowd. Danielson working out of it - arm wringer by Aries, holding the arm - "Let's go Dragon" chant - Danielson flips out, bridges out, dropkicks out, and everybody's back up. "Austin sux" chant. That's a chant you WON'T hear at WrestleMania, I'm thinking. Lockup, Danielson gets HIS arm wringer on. Prazak drops Shawn Michael's name. Aries flips to ease the pressure, kips up with Danielson STILL holding his arm, reverses into an armbar of his own, fireman's carry takeover STILL holding the arm, and dropping the leg on the arm! Danielson quickly with a head scissors counter. Aries to a headstand, so Danielson grabs his waist and pulls him back on top of him, bridges out from THAT at 1, another 1, 1, 2, and Danielson bridges back to his feet - turns it into a backslide, but Aries rolls back and out before a count can start. BIG kick by Aries is ducked. Break for polite applause! Quick replay of the bridging series we just saw. Let's go again to the test of strength - no, Danielson sneaks in with a drop toe hold and keeps the leg. Wants the arm but isn't getting it - NOW has a hammerlock. Danielson switches up - he wants a...surfboard? Whatever it was, he doesn't get it locked in before Aries grabs the bottom rope with both hands. Break at 4 by Danielson and demonstrates such with a field goal indication. Prazak says he's just showing that he has 5 to break - I'll buy that. Danielson shoots but Aries isn't there. Lockup, no, knee by Aries - elbow to the back of the head, into the ropes is reversed, Aries holds onto the ropes, then shoves Danielson through as he charges in. But Danielson lands on the apron, unbeknownst to Aries, who is busy jawing with the crowd and demonstrating the use of his lucky sweatband. Turning back, he takes a head to the gut through the ropes by Danielson, Danielson with the sunset flip over the ropes as Aries tries to hang ONTO the ropes...Sinclair KICKS Aries' arms off the ropes, but Aries follows through on the flip and dropkicks Danielson while Hogewood busts a nut. Aries with another boot to the hand. Stomp on the face. Bringing him up and clamping on the headlock - Danielson tries to power out, but eats a shoudlerblock - Aries up and over, Danielson leapfrog, hiptoss by Danielson into...into a....into a JUJIGATAME! The cross arm breaker! Aries tries to use his legs to kick out of the hold but that ain't workin' - Prazak says Danielson has been putting in time with Team Couture (ahahaha THAT'LL get the HDNet viewers to stick around) as Aries uses his legs to roll both of them towards the ropes, where he can scissor the bottom rope and get Sinclair to call for the break. Break DOES come at 4. Danielson spends a little too much time reminding Sinclair that 4 is less than 5 and really shouldn't have had his back turned to Aries - BIG ELBOW TO THE BACK OF THE HEAD and dowwwwwwn he goes. There's a lesson in here, somewhere. Aries back in command - into the ropes, big back elbow takes him down - up and over - crazy flying man elbowdrop gets 2. Knee in the back, another knee in the back, it's all Aries at this point - the DEADLY VULCAN NECK PINCH applied. OMG, Prazak ALSO called it the Vulcan neck pinch. I wish there were two Prazaks calling this match - is Steve available? Crowd bringing Danielson new fire - Danielson making his way out of the hold - gutshot - side kick, knee, but Aries his has knee - kneebreaker? No, he BOUNCES Danielson up over his head and out of the ring!! Aries is going to fly - BIG TOPE SUICIDA THROUGH THE ROPES!!!! and it's not very far for Danielson to go before he collides back-first into the ringside barricade. Aries quickly back up on the apron to take credit for his bitchin' move. Back down to grab Danielson, bringing them both back in - 1, 2, NO! Leg is hooked, 1, 2, NO! Aries needs to follow up - and going for the totally illegal AND dishonorable fishhook while putting his knees in the back. That can only last for 4. Gutshot by Aries, right, left, right. Splash in the corner MISSES! Danielson is still pretty out of it, though. Aries right back on him - seated on top - back rake (really?) - Danielson makes it out - and sidesteps a dropkick attempt in the corner. Danielson stomping a bit, almost encouraging some sort of rhythmic clapping on the part of the crowd...lands the elbow before Aries can, again, AGAIN, one more elbow, Euro UPPERCUT, another, into the ropes by Danielson, buries the knee and Aries flips, big kick to the back, 1, 2, Aries kicks out. Danielson with an arm breaker. Whip into the corner is reversed, but Danielson catches himself and does a backflip off the second turnbuckle over the oncoming Aries, who ducks a clothesline off the ropes, but eats a big elbow from Danielson! Danielson with a butterfly suplex RIGHT back into the cross arm breaker! Aries tries to keep his fingers locked to keep the full extension - and managing to drape a foot on the bottom rope and break the hold as well. ARIES sat on the top turnbuckle, Danielson up after him - Aries elbows the back of the head, shoves him back to the mat - now Aries is on the apron - raking his face across the top rope. A bit of words for the crowd - uh oh, bad idea as Danielson charges and lands an elbow that takes Aries off the apron and into the barrier! I think it may be Danielson's turn to fly...off the ropes, slides under but Aries is long gone. Crowd boos! Danielson is still watching from the apron, though ... here he comes - RUNNING KNEE FROM THE APRON TO THE FLOOR!!! We NEED the replay of that. Here it is. Aries put back in. "ROH" chant. Danielson up top - missile dropkick finds the mark - Danielson kips up - RUNNING KNEE! Now wants Cattle Mutilation (double underhook...something or other) but before he can lock it in, Aries flips everyone over into a pin attempt - 1, 2, Danielson lets go and gets out! Both men are down. Right by Aries, elbow by Danielson, elbow by Aries, knee by Danielson, right by Aries, discus elbow by Danielson - crowd has figured out that it's "boo/yay" time - discus elbow by ARIES - running kick to the head by Danielson! That's it, says Danielson - but Aries FLIPS out of the German suplex attempt and lands on his feet - then connects with a GIANT kick to the face! I know it was giant because Aries slapped HIMSELF at the same time! Crowd appropriately "OHHHHHHHHHs" to that sound. Aries is too wiped out to take advantage, though. Crowd urges ANYBODY to make it to their feet as the count continues - Sinclair is up to 5. At 8, both men rise - Aries in with a big dropkick - folds up Danielson - 1, 2, NO! Danielson wants a brainbuster to finish this, but after bringing him up, Danielson knees him in the head to break it. Aries gives it another shot - another knee to the head. Aries settles for a DDT-alike from the position...then grabs the neck and flips over into what I'm told is the Last Chancery (bridged head and arm trap?) but that doesn't last long as Aries rolls back oer - knee to the face, knee, knee, Danielson somehow reverses it to...the triangle choke! Aries tries to roll out but Dannielson holds on - and Aries taps! Wow, I didn't expect THAT. Good match! (submission 14:30) I'm still not sure how we got from here to there, but this replay...solves nothing. Danielson just kinda all of a sudden takes over and manages the triangle and Aries can't get out. Did they shake hands after the match? Well....I didn't see it. Danielson acknowledges the crowd. Popup says: FOR MUSIC INFORMATION LOG ONTO ROHWRESTLING.COM - WHAT music information? I'm confused. Oh well, we're outta here. COPYRIGHT 2009 RING OF HONOR WRESTLING, INC. "ROH" chant.

COMING UP ON RING OF HONOR: Brodie Lee takes on Jerry Lynn! It'll be interesting to see how they deal with Lynn not having a belt here.

"You've been watching a special presentation of Ring of Honor Wrestling on HDNet!"

Caged Collision is April 17th! See it on Pay-per-view! For more information, visit ROHWrestling.com!

GET OUT! is next! GET OUT!

Meet Tyler Black! He's a fan favorite with a never say die attitude! ROH Wrestling airs next week at this same time on HDNet! It isn't wrestling unless it's Ring of Honor!

We're done.

Well....there's a lot to like about this show, and there's a lot to get really annoyed about. Maybe some of what's really annoying me will get fixed in the next set of tapings happening next weekend. We won't know for sure for another four weeks, though....at least. Can I stick it out? Please let me know if you even care!



Feedback is welcome via email, the OOForums or over at my own message board, The W.

EDIT: For DEAN'S workrate report, you need only Click Here (board.deathvalleydriver.com)



(edited by CRZ on 5.4.09 1950)

---

Promote this thread!
Tenken347
Knackwurst



Since: 27.2.03
From: Parts Unknown

Since last post: 8 hours
Last activity: 8 hours

#2 Posted on | Instant Rating: 5.03
That Danielson/Aries match sounded fantastic. Thanks for doing the recaps, since I (and, I would presume, a lot of people) don't get HDNet. Your detail-heavy style is great for this sort of thing.
Lexus
Andouille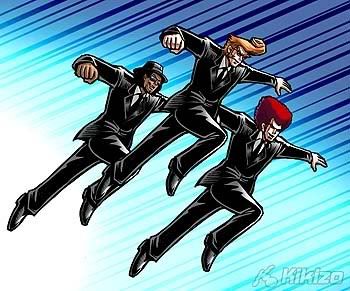 Since: 2.1.02
From: Stafford, VA

Since last post: 11 days
Last activity: 11 days

#3 Posted on | Instant Rating: 2.44
I think it's WCW/NWO World Tour basic rules here: 20 count, anything's legal outside the ring so long as it's still between the two guys, and as shown by the final match, wiggling the analog stick kicks you out of stuff until eventually you just plain tap as soon as a submission is applied.

Your job of recapping is going swimmingly. If you can't watch any ROH action whatsoever, this is definitely the way to go (although I still watch). I actually really, REALLY dug the non-televised title change; it gave it the whole old school traditional feel, which is what ROH is all about, only with much cooler moves at a breakneck (terrible use there) pace.

You got a typo. "Danielson wants a brainbuster to finish this, but after bringing him up, Danielson knees him in the head to break" confused the hell out of me for 3 seconds. I kept on thinking of Danielson trying to lift Aries, then just kneeing him in the head. Then I was like "THAT DIDN'T HAPPEN!".

*not sure if you care about typos or not

(edited by Lexus on 6.4.09 0447)

---

"Laugh and the world laughs with you. Frown and the world laughs at you."
-Me.
CruelAngel777
Sujuk



Since: 7.4.02

Since last post: 622 days
Last activity: 605 days

#4 Posted on | Instant Rating: 2.48
I keep forgetting that this comes on saturdays. The recaps don't help my disapointment in my memory bank when it comes to memorizing the shows time. Good recaps though! Feels like I miss a ton even if it is an hour.
Mike Zeidler
Pepperoni



Since: 27.6.02

Since last post: 1347 days
Last activity: 4 hours

#5 Posted on | Instant Rating: 5.01
The only thing that really struck me about this weeks show is how much Chris Hero looks like a woman. Had he worn long pants it would have helped.


---

"Tattoos are the mullets of the aughts." - Mike Naimark
AlbySure
Boerewors



Since: 10.12.01
From: LA

Since last post: 338 days
Last activity: 6 hours

#6 Posted on | Instant Rating: 6.84
Originally posted by Mike Zeidler

---

The only thing that really struck me about this weeks show is how much Chris Hero looks like a woman. Had he worn long pants it would have helped.

---


You must know some pretty beardy women.
CRZ
Big Brother
Administrator



Since: 9.12.01
From: ミネアポリス

Since last post: 1 day
Last activity: 1 day


ICQ:
#7 Posted on | Instant Rating: 8.51
Kim kept mentionining Seann William Scott during Hero's Smacktalk. I didn't really see it.


---


thecubsfan
Scrapple
Moderator



Since: 10.12.01
From: Aurora, IL

Since last post: 4 days
Last activity: 3 hours

#8 Posted on | Instant Rating: 10.00
So was the Breaking News bit a late looking insert, or something that was already planned to be there? I thought all the production work for these episodes were finished before the first one aired, which would mean they'd planned the title change well in advance. I was thinking it was more of a 'Nigel's hurt, we have to go with someone else - let's try Jerry, why not' thing, as opposed to an actual direction.

(Also kinda funny that not a year ago, I was watching Jerry Lynn face someone doing an RVD parody act and looking like a parody Jerry Lynn and now he's ROH's champ. Maybe they can bring in L. Kid to feud with him.)

I think the deal is the entire ROH office (however many people that is) travel to the shows and so there's no one left around to answer the phones or update the website. Except, I'm pretty sure they have the internet everyhwere now so I dunno.

Danielson is a LIAR, by the way - he's worked third from the top and a semiman in Mexico.

Someone else will know better than me, but I think Cheech and Cloudy's gimmick used to be Pot Smokers, but then someone (CHIKARA?) came up with the more family friendly idea to have them claim to be Surfers (while still doing the same act.)


---

thecubsfan.com - luchablog
odessasteps
Scrapple



Since: 2.1.02
From: MD, USA

Since last post: 1403 days
Last activity: 1369 days

#9 Posted on | Instant Rating: 7.15
Originally posted by thecubsfan

---

Someone else will know better than me, but I think Cheech and Cloudy's gimmick used to be Pot Smokers, but then someone (CHIKARA?) came up with the more family friendly idea to have them claim to be Surfers (while still doing the same act.)

---


You are correct sir. ALthough, I don't know if the gimmick was their idea or Quack's idea.

I thought they were still doing the Up in Smoke gimmick on other indies. If they are doing the surfer thing other places, then they probably came up with it themselves. If it was a Chikara-only gimmick, I'd say it was Quack's idea.

-

As for the Breaking News, I was under the impression this title change was planned and the "OMG NEW CHAMP" update was supposed to look like a live cut-in.


---

Mark Coale
Odessa Steps Magazine
The Affirmation, Baby Blog
Matt Tracker
Scrapple



Since: 8.5.03
From: North Carolina

Since last post: 2 days
Last activity: 1 hour

#10 Posted on | Instant Rating: 6.92
Coincidence or not, there should not be a guy named "Durden" and a team with the name "Fight Club" on the same show. It sounds like a very dated effort to be cool.


---

"To be the man, you gotta beat demands." -- The Lovely Mrs. Tracker