CRZ
Big Brother
Administrator



Since: 9.12.01
From: ミネアポリス

Since last post: 8 days
Last activity: 4 hours


ICQ:
#1 Posted on | Instant Rating: 8.42
EVERY week it's a "SPECIAL PRESENTATION!"

ROH on HDNet #22, airing 8/24 (taped 6/20 - yes, 6/20) from The Arena in Philadelphia, PA

I should probably be watching SummerSlam...

Let Us Take You Back to 6/6/09 where then champ Jerry Lynn got booed. Later, Austin Aries demanded a title shot - and waffled Lynn with the belt.

From some other show, Nigel McGuinness and Jerry Lynn met backstage. Actually, did this ever air?

6/13/09: This did NOT air. Austin Aries pinned Lynn to take the title.

Your hosts Mike Hogewood & David Prazak promise we'll hear from Lynn tonight! Also, our main event: Austin Aries vs. Roderick Strong.

Opening Contest: a tag team match scheduled for one fall with a time limit of some sort I didn't catch -
SAMI CALLIHAN & TONY KOZINA (386 pounds) vs. EL GENERICO & KEVIN STEEN (437 pounds)
This would be a squaaaaaaaaaaash. Hopefully this won't be one of those extended squashes which really gets over nobody. Two weeks ago, we had the big pull apart brawl in which nobody was pulled apart. LAST week, Steen got his. All these clips! They all seem to have new-style graphics for the date, too. It sounds like a lot of overdubbed commentary this week. Hoge telling us all about the handshake of honour™ which starts every match - because there are so many first-time viewers this week, you know. Prazak is talking about EVERY tag team except the ones competing in this match - Young Bucks, Dark City Fight Club, Briscoes. Crowd manages the Ten Punch Countalong in Spanish - well, as far as they get, anyway - we didn't hit ten. I probably should have mentioned Kozina's HILARIOUS muffed entrance into the ring before the match - except...why bother. Neither team's really using the tag ropes this match but it doesn't seem to bother official Paul Turner much. Commentators now talking about Lynn's upcoming big announcement - I'm not sure ignoring the match at hand is the kind of improvement in commentary we were hoping for. I can't get over how long these ROH-style squashes end up FEELING. Kozina powerbombed onto Callihan is marginally entertaining, but it's just another "spectacular move that ain't a finisher" in an ROH match. Paul Turner showing his "pulled" 3 count when Callihan is a bit slow to kick out. FINALLY the package piledriver by Steen, the brainbuster by Generico, Steen covers Kozina and you will shocked to learn that Kozina got pinned. (5:49) This absolutely did not get me interested in any of these four guys.

Commentators again talking about what's coming up (because they don't give a rip about this opener either).

They throw to Kyle Durden who has Roderick Strong backstage. Strong gives a lackluster promo....which works when he drops "I do my talking in the ring" so there you go.

TONIGHT! Graphic for the main event!

15 minute time limit - D'LO BROWN (Chicago, IL - 265 pounds) v. JOHN KERMON (Sterling, VA - 211 pounds - ready for action)
"Already in the ring" = SQUAAAAAAAASH #2. They didn't even give me the K-man's name in a graphic, but I believe he has "KERMON" on his tights, so I think I got it right. Even liveblogging, I have plenty of time (because this'll go six minutes) to Google and see if I got his name right. Yeah, I think I did. Production truck decides to burn off all THEIR weekly graphics, so we see the Facebook plug AND the Twitter plug. What more do I need to say? No handshake, no match. (Sky Hi -> pin 3:01) Well...at least it only went three. Post-match Kyle Durden is out for an interview. His thoughts on the rumour that Jerry Lynn is contemplating retirement? D'Lo Brown thinks this is a crappy first question for Durden to have for him. He takes the mic and orders him to get to steppin'. The sound in the arena kinda sucks when Brown gets on the stick. Paraphrasing: Lynn, 65, definitely should retire, because that's retirement age. Or he could just shrivel up and die. Whatever's easier. It only means one less obstacle in his way as he marches towards the ROH World Championship.

UP NEXT! JERRY LYNN UPDATE!

Here's a message paid for by The Embassy! Next week, Prince Nana promises that the Embassy will get rid of Brent Albright, Colt Cabana, THE Necro Butcher and Grizzly Redwood in that giant 8-man Elimination match. Prince Nana's actually going to wrestle??

About 20 minutes in - Here's our ad break

"Good Morning, Vietnam" is NEXT!
HDNet Fights spot
ROHWrestling.com spot

Last week, Black pinned McGuinness in the main event!

THIS week, Durden has McGuinness. He took his eye off the ball and look what happened - but it will never happen again. His interview is interrupted by

TYLER BLACK heads to the ring. That's some fantastic editing! He wants to address a situation - the Jerry Lynn situation. Do people care - REALLY care - whether or not Jerry Lynn hangs it up or not? I guess here tonight on the Jerry Lynn show, it's all we can think of. Tyler Black says he wants to be ROH Champion, just like Jerry Lynn was! ANYWAY. JERRY LYNN *finally* comes out to the ring and maybe we can stop talking about him right after he's done speaking. He hates to interrupt Black. He thinks D'Lo was a little harsh - also, he's ONLY 46. Coming to ROH at 45 was just the shot in the arm his career needed! He took the title from Nigel McGuinness (polite applause) but he can't tell us how many times he's ready to hit the road but his daughter says "Daddy, don't go." And when he gets home after four days on the road, his daughter wants to play or be picked up, but he's too hurt to do it. So, yeah, slowing it down and semi-retiring has crossed his mind. But nobody EVER truly retires from professional wrestling. Tyler Black was the one who eliminated him from the championship match, so he considers their next match "one of the biggest nights of my career." Hit the music - and the handshake of respect! More polite applause from the crowd - or is it post-production? Or maybe the douchebags stayed home this taping? ANYTHING CAN HAPPEN IN THE WWF!

Next week: 8 man elimination match! Also, Sonjay Dutt meets Delirious!

YOUR MAIN EVENT - it is a nontitle match scheduled for one fall with television time remaining (it's about half past)
RODERICK STRONG (Tampa, FL - 215 pounds) v. AUSTIN ARIES (Milwaukee, WI - 205 pounds - he is the Ring of Honor WORLD Champion)
I should mention that it sounds like we're back to BOBBY CRUISE as the ring announcer. Who the heck was the guy at the last taping? Todd Sinclair's got this bout. "Nontitle" usually means the champ loses...but the champ came out second in the winner's spot...who will win??? FINALLY we have a match where we're not sure! Handshake of honor!! Bell rings at 7:32:40 (Central). Aries is sure wearing a lot of pink this week. My hopes for talk of Jerry Lynn to stop for the night have been dashed. Aries manages to mat wrestle like a dick - which I really like, actually. If you're going to have an elongated feeling out process, at least be entertaining about it. Strong with the flippy-flippy, but Aries grabs a rope before Strong can put a resthold on him. Loud slap - Aries begs off and then SNAPS him in a headlock. Repeated off the ropes, miss, and so on - Strong manages a CHOP! CHOP! Backbreaker across the knee and it might be his turn - cover, 1. Chop WOOOOO! Picked back up, placed in the corner - CHOP! Finally Aries decides this is enough and comes right back. His chops aren't as snappy sounding. As Strong demonstrates. Aries hanging himself by his ankles - Strong outside and chopping. Time for an outside section - Aries doesn't backdrop him over the barrier into the crowd, but it came close. Aries pulling the mats up! Sinclair at 10. Aries looking for a brainbuster on the concrete! But it's countered with a front suplex onto the folded up mats by Strong. Aries rolls in to make sure Sinclair doesn't get to 20. They're both back out again. Strong chops Aries over the barrier! Aries manages to shove Strong into the ringpost from the floor. Aries to the top rope - down with an axehandle. Both men finally back in at 14. Aries cover...only 1. WELL. Aries ready for his wacky elbowdrop. Everybody needs a wacky elbow variant in their arsenal, I always say. Was that the first 2 count? An axehandle from the top to the floor only gets 1, but a wacky elbowdrop - well, NOW you're talking! Aries stoking the "Let's Go Roddy" chant - and waitted just long enough for Strong to swtich it up and fire away. Crazy over-the-shoulder backbreaker gets 2. Hog says THAT'S the first 2 count of the match, so maybe I was wrong (or Hog wasn't paying attention - 50/50 either way). Aries grabs the rope to try to stop Strong. Somehow he counters the half nelson suplex attempt into a crucifix bomb - neat, but awkward looking. Hog loves the back-n-forth! Aries still can't chop like Strong can. Side Russian leg sweep gets 2. Aries shoots a look to the crowd so as to encourage their chant. JUMPING BACK RAKE!! C'mon now. Strong catches Aries...but Aries is on a rope - there's a neckbreaker off the rope instead of the IED. One more neckbreaker on the SECOND rope - 1, 2, no. "These men are fighting hard to be the man everyone's talking about tomorrow morning!" I guarantee very few people will be talking about EITHER of these guys tomorrow morning, as good as this match is - and it IS a good match, but it gets less good *for me* every time the commentators feel the need to tell me what a great match it is that I'm watching. Who decided chanting "Roddy" was a rugged and masculine thing to do, anyway? Strong outside - Aries wastes no time with a GREAT tope suicida between the second and bottom ropes! THE HEAT SEEKING MISSILE! Aries puts Strong back inside and climbs the corner. But Strong catches him and gives him a uranage backbreaker across his knee. ONLY 2. I've seen this twice in this match - if Strong DOESN'T catch and counter, there's really no indication Aries would be able to land ANY move, given the position he was in. That kind of ruins the effect for me when that happens. The KICK DE EL HEAD but he's too wiped out to follow up. "Missile kick" gets 2. Last Chancery locked in! But Strong manages to turn his body to get a heel on the bottom rope. What's Aries got left? Both men outside and on the apron - Strong fights to get back in - dueling suplex attempts - Strong has Aries up - Aries knees him in the head from that position a few times, but Strong STILL manages a slingshot suplex - BUT ONLY GETS 2. Strong wants the Boston Crab, but Aries counters, but Strong counters the counter, jackknifes him up - and gets 2! Dueling counters sees Strong manage the gutbuster - and a mafia kick off the ropes - 1, 2, Aries shocks everyone by beating the count by grabbing the bottom rope! Strong ready to finish him - cue the "This is awesome" chant - another giant turnoff for me. Another backbreaker across the knee - Crab is countered AGAIN, 1, 2, Aries with the feet on the TOP rope, 3! (16:59) Replay shows that not only was Aries using the ropes, but technically, Strong got HIS feet briefly against the ropes, but Sinclair's a company man and he knows the finish. "Only the smart survive!" says Aries. Strong lingers to take in some love from the crowd. Play HIS music, too, 'cause he LOST! Will YOU be talking about Roderick Strong tomorrow?

Tyler Black vs. Jerry Lynn is our main event in two weeks!

NEXT week, The Embassy takes on these four dudes! SEE YOU THEN!

You've been watching a special presentation of Ring of Honor wrestling on HDNet!

ROHWrestling.com spot
"Good Morning, Vietnam" is NEXT!
HDNet Fights presents Guy Mezger talking about the back mount!
Ad for next week's ROH shows clips from the elimination match - I am never a fan of showing "future" action in a "pretend we're always live" universe
The UFL is coming to HDNet! (Wow!)
Watch "The Burning Plain" on demand or on HDNet Movies before it (allegedly) hits the theatres!
"The Dating Guy" is coming to HDNet! That's not as exciting as the UFL!
TONIGHT: live coverage of the space shuttle launch!
Six Flags ad - YES! MY WEEKLY VISIT FROM MR. SIX!
One more ad for....movies. Maybe HDNet Movies again. That's a channel I do NOT get, so I can't get excited.

But I AM excited that we've lived through another hour!

BYE




EDIT: PS, I have a few thoughts after the fact. Second man/team out went 3 for 3. Three matches, WOW. Is it sad that I may have found the news that the UFL was coming to HDNet the most exciting part of the hour? Probably!

BYE AGAIN

(edited by CRZ on 25.8.09 1622)
---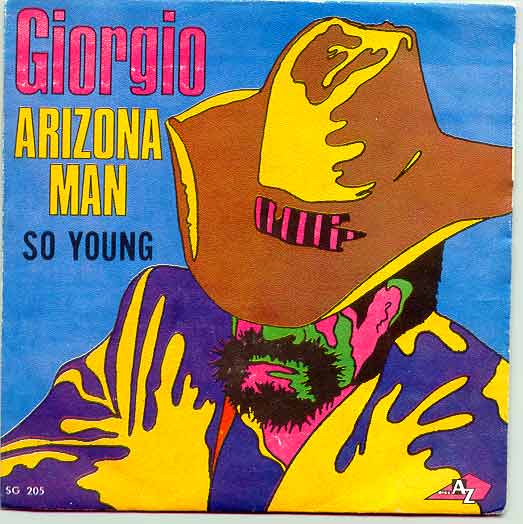 Promote this thread!